*Product received. Opinions are my own. This post includes my affiliate links.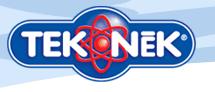 Tek Nek Rockin Rider Lacey Deluxe Plush Spring Horse
My daughter loves horses and she loves soft things, so reviewing the adorable Rockin' Rider Lacey Deluxe Plush Spring Horse
was right down her alley!

This comes in a big box and if you order it from Amazon or any other place, it comes in the original box, so if you are planning on giving this for Christmas, keep that in mind when it is delivered.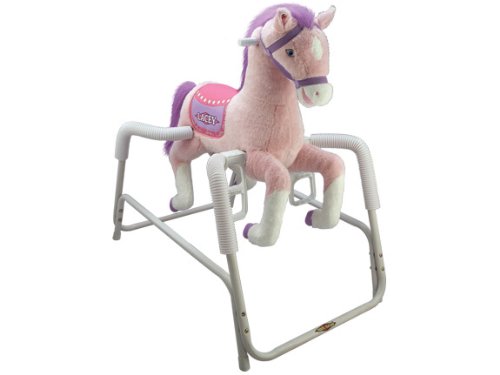 My daughter went crazy when she saw her horsey!! She could not wait till her daddy got home from work so that he could put it together for her. This comes in a lot of different pieces, which completely overwhelmed me, but not my hubby. You have to put the base part together and then attach the springs and all that jazz, so I did not want to do it!
This horse is totally cute. She actually has a moving mouth and she has 4 talking phases and sings. She sings a song  "I'm A Little Pony…" and I have that STUCK in my head, LOL, ugh. But, it is really cute how her mouth moves and she sings for your little ones! She has a very soft plush body and my daughter loves that, as do I because she can't get hurt on her. She also has motion detected galloping sounds and three position stirrups so it can fit your child nicely. The battery also has an on/off switch and volume. The assembled dimensions are: 40″ long by 24″ wide and 38″ long.
This does require 3 AA batteries which are included, I thought that was great! This is good for kids ages 24 months to 5 years. Obviously, parental supervision is necessary. She has a durable and strong frame and has a really cute and colorful saddle! I really like that the springs on this horse are covered for safety, not uncovered like the older versions of these spring horses.
Buy
You can purchase the Tek Nek Rockin Rider Lacey Deluxe Plush Spring Horse online at http://www.teknektoys.com/