This post will let you know about The Best Dog Breeds For Families! Dogs rank amongst the most loved pets of all time, and people decide to get one for several reasons. For some, it may be to overcome loneliness, while others just feel that a furry friend will complete their family. When you decide to add a new member to your home, it's exciting and scary all at the same time. You want that perfect addition who will fit in with your family, but you're not sure about their signature behaviors or personalities! The bonds you can make with your dogs are the BEST!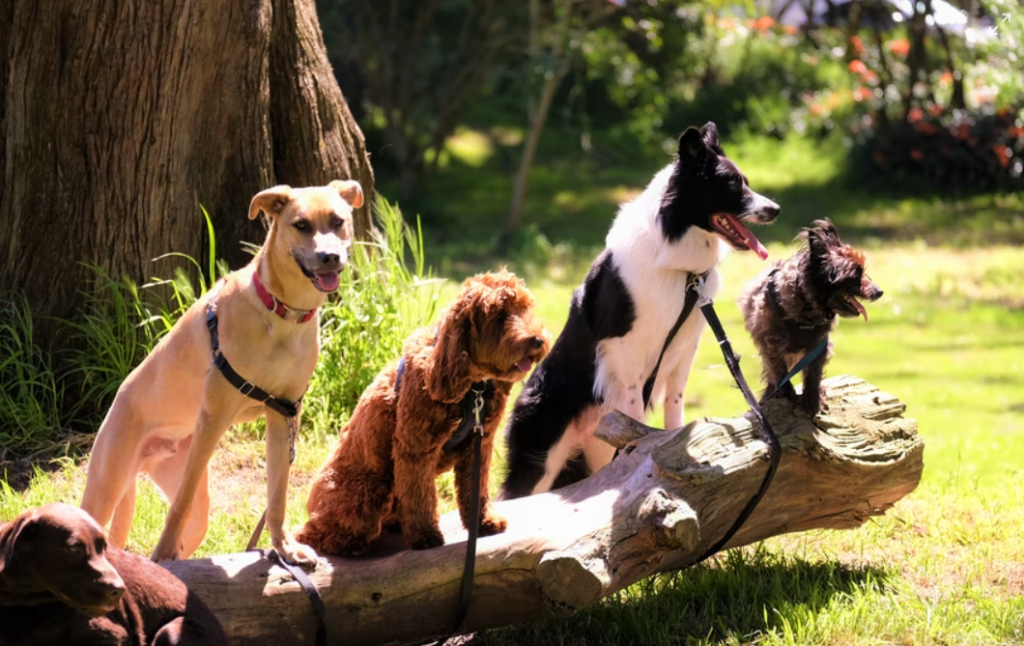 The Best Dog Breeds For Families
It can be difficult to decide what type of dog is best for you and your lifestyle. We're here to help! This article will give some insight into the 5 best breeds for a new family.
Goldendoodle
This gorgeous designer breed is a cross between a Golden Retriever and Poodle, also known as a Groodle, and was developed in the 1990s. There is no doubt that Goldendoodles are the perfect addition to any new family because they're known to be extremely affectionate and gentle. Their social skills are unrivaled, and they thrive in environments where they're constantly in contact with people. Goldendoodles seem to have adopted the best traits from their parents, making these highly intelligent pets awesome guide dogs that are easy to train.
Bulldogs
Your laid-back lifestyle may just need a bulldog. Bulldogs are amazing with kids and tend to have a more docile and devoted nature. This is not your go-to dog if you're looking for a super active and energetic pet, but they are one of the most loyal dogs that you will find. They adapt easily to other dogs and people and are ideal for either house or apartment living. Bulldogs are small to medium in size, and their sturdier frames make for fun playing times will little risk of injury. They have a much quite bark than other breeds, which works well if you're concerned about distances, but not so well if you're looking for a guard dog.
Newfoundland
Newfoundland dogs are really in a class of their own. Some of its most inviting traits are its amazingly sweet and devoted nature, high intelligence, and loyalty. This is not just a dog, but an awesome companion that loves helping its owner with various tasks on command. And, his instincts enable him to transform into rescue mode when need be. Because of his amazing personality, Newfoundland is a popular choice for families, but his bigger size means that you should have enough room for him to be comfortable in.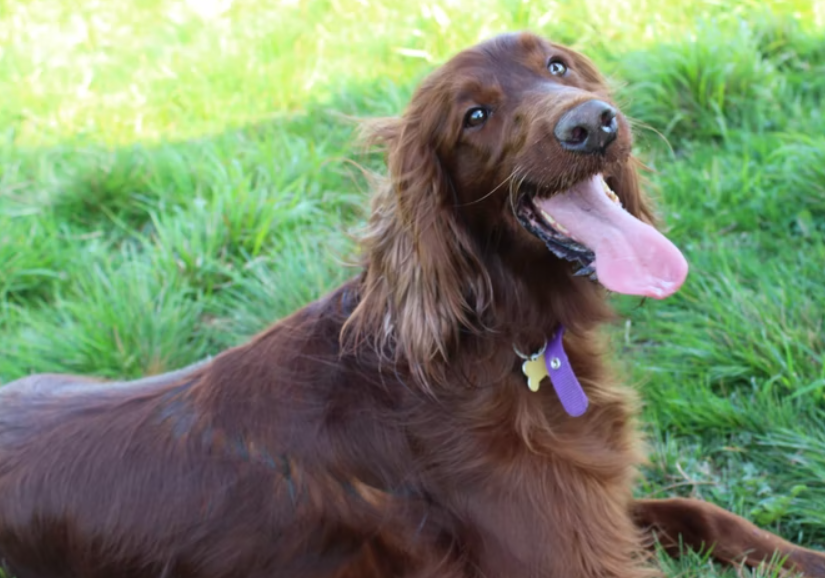 Irish setter
Active families will love the natural highly energetic Irish Setter that loves the outdoors. This beautiful dog has been around since the 18th century, and its sweet nature makes it a popular choice for new families. The Irish Setter is smart and trainable, and the bonus is that it barks only when necessary. These dogs love to run and exercise, and if you have the space, this breed may very well be the perfect addition to your family.
Beagle
I'm sure any image of an adorable, curious Beagle is bound to bring a smile to your face! These dogs are just happy, but they're also intelligent, quick, and super energetic. Beagles are on the smaller side of the breed scale, but what they lack in size, they make up in vocals! Beagles can bark at almost anything, but on the flip side, they're excellent with kids, love attention, and are bound to add life and vitality to your home. Make sure they're exercised regularly to work off some of that energy, and give them all the cuddles that they need, but be patient with their curiosity levels.
Dogs are not fashioned statements or trends, they're wonderful additions to any family that deserve love, care, and lots of attention. As you can see, there is a dog to suit every family, and you must find one that fits into your lifestyle. It makes no sense to get an active and energetic pet like a Beagle if you have no time for exercise, right?! Likewise, if you find that your family may need a little more than just a pet, a Newfoundland may just be the perfect option. The choice is yours, but just remember to take these gorgeous pets' needs into account too!