*This post includes my affiliate links.
The Best Stain Remover For Clothes! What is the best stain spot remover for clothes? When you become a parent, it is kind of important to know the answer to that! I can't even remember how many times I have tried getting stains out of my kid's pants, shirts, sweatshirts, and more! It is a real struggle!
I always thought that the best laundry stain remover was one that had harsh chemicals and cleaning products inside of it. However, I was wrong. I was wrong because there are SO many natural stain-removing products out there, why would you want to go with harmful chemicals? Especially when you are using it to clean your kids clothing!
With all the laundry stain removers and spot removers on the market, it can be super hard to figure out which ones REALLY work. As if us parents don't have enough on our plates, now we have to shift through spot cleaners? Nah. I will give you an easy way out of that one! I will tell you which stain remover for clothes works the best. That way, I save YOU time! You're welcome 😉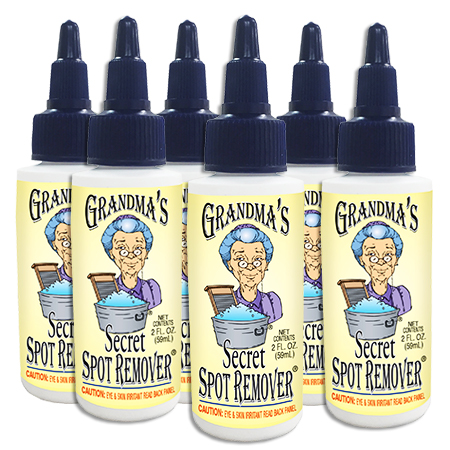 Best Stain Remover For Clothes
Like I stated above, I have tried a number of stain removers and spot removers in the past and some have worked really well, but they also have all those harsh ingredients too. I was not happy about that part of it! I am really looking for an instant stain remover because I just don't have time to sit there and scrub until the stain is gone.
One product I was recently introduced to is a brand called 'Grandma's Secret Products'. I was especially interested in trying out the Grandma's Secret Spot Remover (Stain Remover). Grandma's Secret Products are not only made in the U.S.A., but they are also safe! No way!
Grandma's Secret Spot Remover (Stain Remover) is Environmentally friendly and safe, too. Contains no Chlorine or Phosphates and is Biodegradable! Now we are talking! Grandma's Secret Products is a trusted line of non-toxic cleaning products. But, do they work???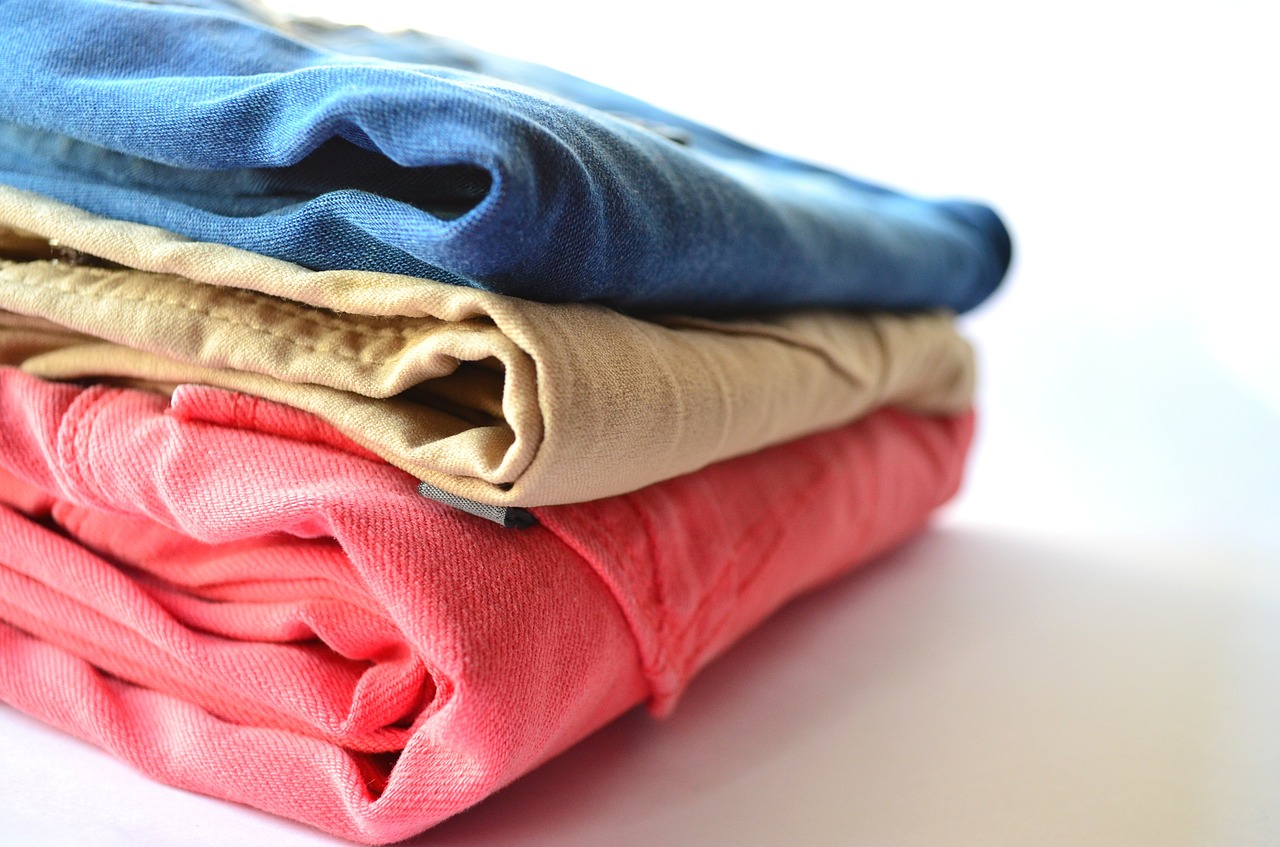 I was sent a selection of Grandma's Secret Products to try out. The first product I tried out though, had to be the spot remover! My goodness kids can get messy and I was really looking for a product that would take out those set stains.
Like A Washing Machine In A Bottle!
So, they say that Grandma's Secret Spot Remover (Stain Remover) is like a washing machine in a bottle. I was certainly going to be putting this theory to the test! I found some of my kid's most stained shirts and went to work!
I first tested it out on a new sock that was probably washed with my pink underwear, lol. The sock is white, but now has a big pink spot on it! Since it was my son's sock, I thought it would be best to try and get that pink stain out, asap.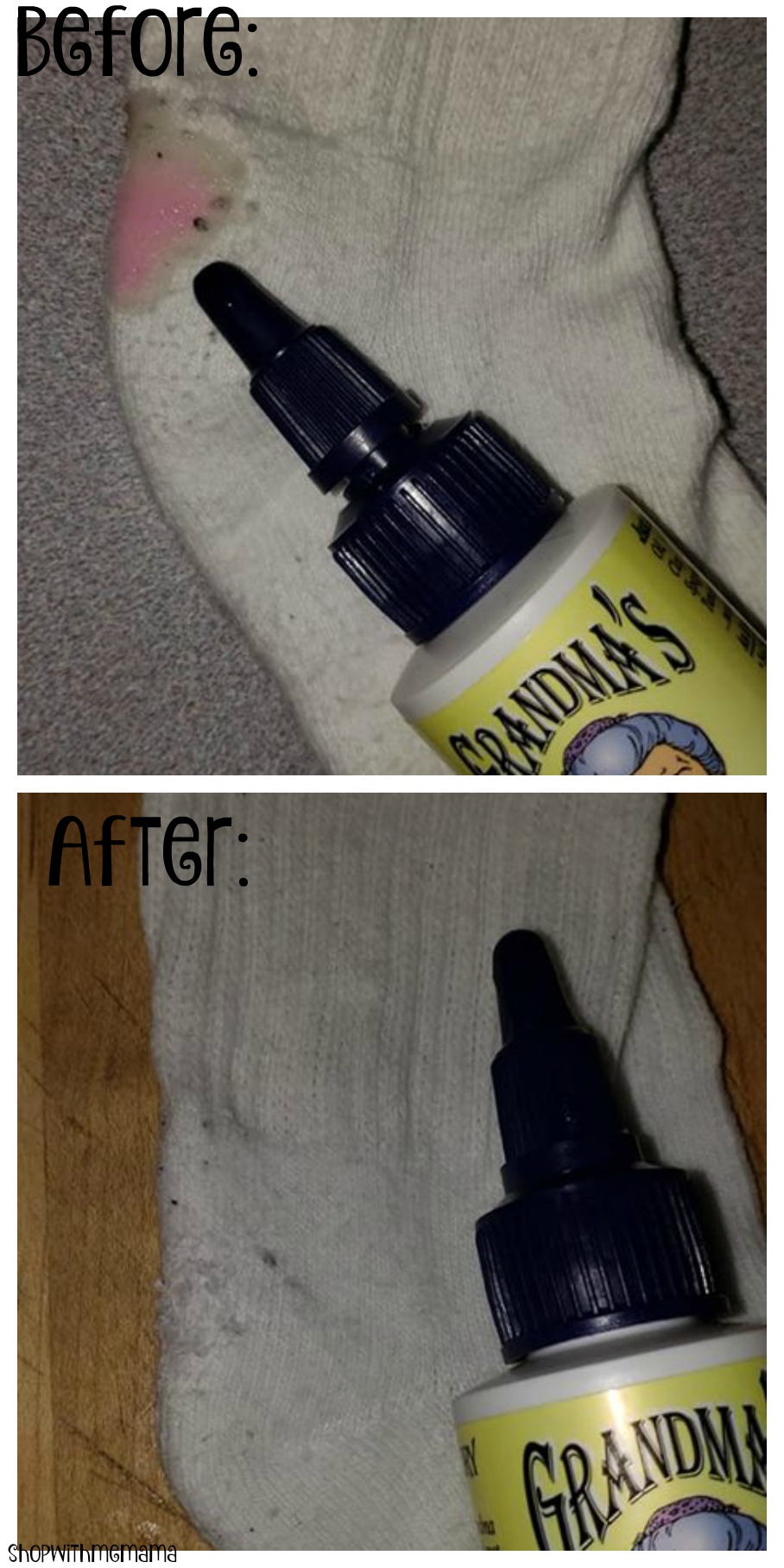 I grabbed the stained sock, added a bit of Grandma's Secret Spot remover (Stain Remover) to it (the spot remover smells nice! That is a plus!), and then I sort of rubbed the stained area of the sock a bit. Then I rinsed it under cold water (of course you can use warm/hot water too!), and the stain is gone. Absolutely gone! I am so far, very impressed! I really like this versatile stain remover!
About Grandma's Secret Spot Remover
They say, Just a liquid drop is all it takes to remove:
— Oil, Grease, Paint, Make-Up, Grass, Clay, Inks, Blood, Baby Formula, Tar, Spaghetti Sauce, Coffee, Betadine, Rust, Turmeric, Fabric Bleed, Pet Stains, food stains, and more! Great for those tough stains!
…most any kind of STAIN. It works!
* "Take it Anywhere and remove stains it on the Spot"
* No Chlorine
* No Bleach
* No animal testing
* Made in the USA
Have a tough stain…You will never use anything else.
Just a drop is all you need to remove oil, grease, paint, make-up, grass, clay, ink, blood, baby food, tar, coffee, rust, betadine, pet stains, fabric bleed…..most any stains! And it is versatile.
Use on all fabrics, carpets, rugs, pet bedding, and even leather. Amazingly, it even removes old stains as well! Try it on those stains that have aged in, or ones that have gone through the washing machine already. The best part is that it is concentrated. Just one 2 oz. bottles can last you up to a year with normal use.
Now, Grandma's Secret Products is just about the awesome spot remover, they have other stuff too! I love using the laundry spray and their other products too. Below are the products they carry!
*Laundry Stain Remover Spray (in a spray bottle)
Lots of products to choose from!
When laundry detergent just won't take that stain away, that is where Grandma's Secret Spot Remover (Stain Remover) comes into play. It will leave your clothes stain-free and like new!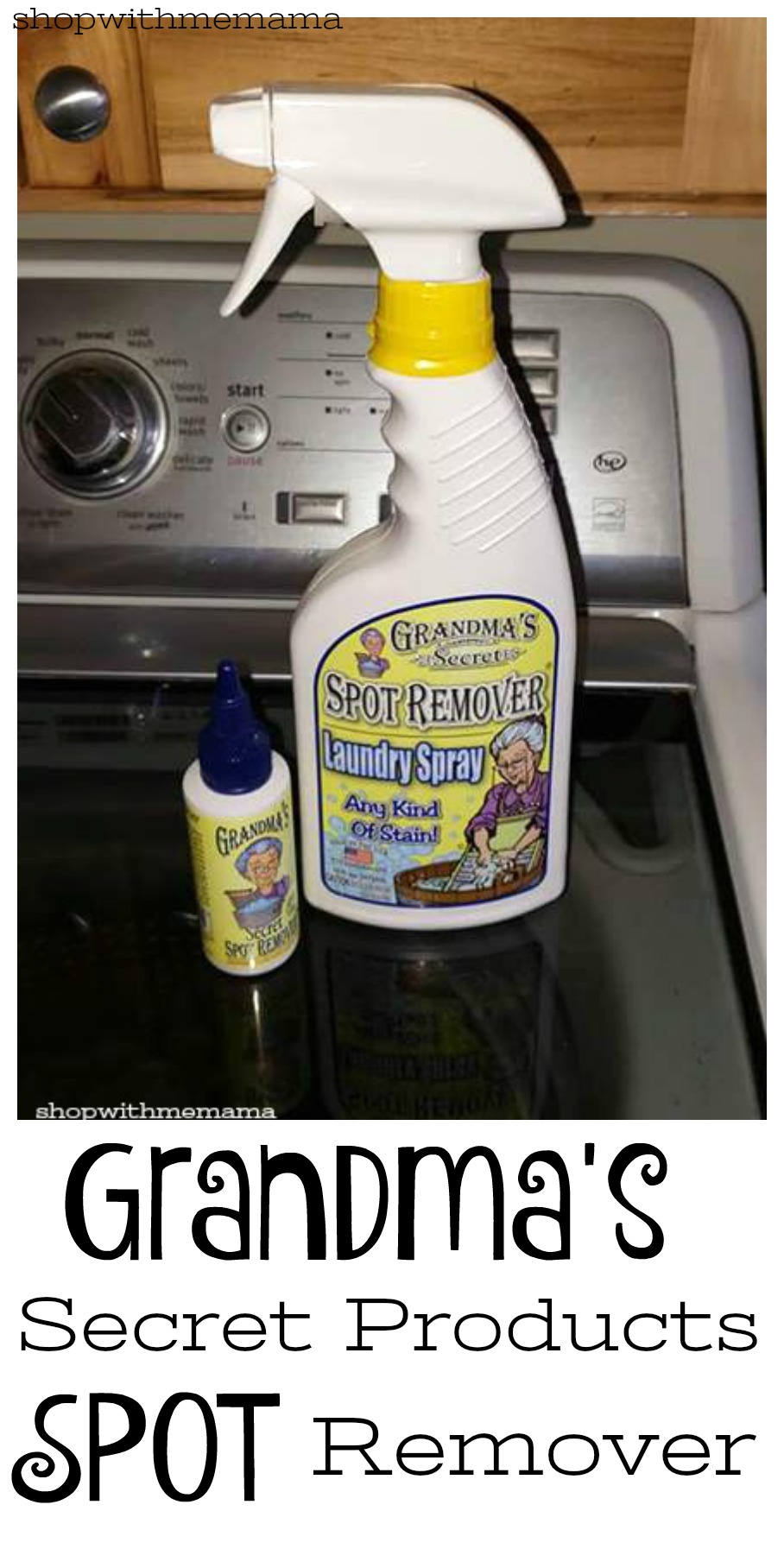 Stain Removal Made Easy!
The Secret Spot Remover (stain remover) literally takes seconds to apply to the stain and then you give it a quick rub/scrub and let it sit (if it is a deeper stain, like blood or grass, let it sit for six hours or so). However, with the stain I used the spot remover on, I applied the spot remover and then did a quick scrub and rinsed. The stain was gone almost instantly!
Buy
You can purchase Grandma's Secret Spot Remover on Amazon.com!