*I participated in an Influencer Activation Program on behalf of Mom Central Consulting for Sprint. I received a sample device to facilitate this review and a promotional item to thank me for participating

I am really excited to tell you all about the new Sharp AQUOS Crystal Smartphone!! I received one recently to check out and man have I been having some fun with it!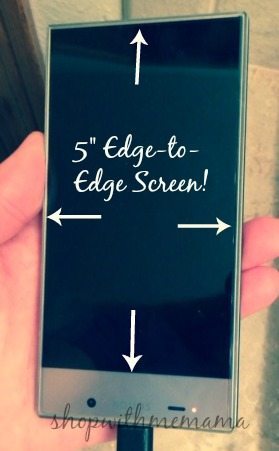 Most of us know that Sharp is a worldwide known company for its unique one-of-a-kind electronics. We own several Sharp products. Sharp was determined to create a balance between work and personal time with products that can benefit customers' lives. In comes Sharp AQUOS Crystal Smartphone!

SoftBank and Sprint merge to bring the Sharp AQUOS Crystal smartphone to the United States and I am SO glad that they did! Sprint and its prepaid brands (Boost Mobile and Virgin Mobile USA) are the exclusive U.S. carriers for this groundbreaking AQUOS device.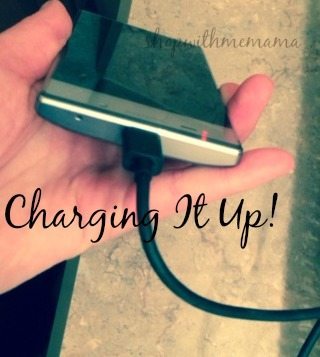 Upon opening up the box, for this smartphone, I was blown away by how sleek this phone is. I just wanted to run my fingers over it! Pick it up! Touch it! Play with it and take lots of pictures! And yes, I did do all of that! The Sharp AQUOS Crystal certainly breaks the mold of a traditional smartphone design. It has gorgeous picture quality (crystal clear and vibrant), the screen is bright and I love that the 5 inch HD screen actually goes edge-to-edge of the phone, to deliver a quality, clear screen. That screen is getting the most out of this phone and I LOVE that! My current phone's screen, sucks in comparison to this screen..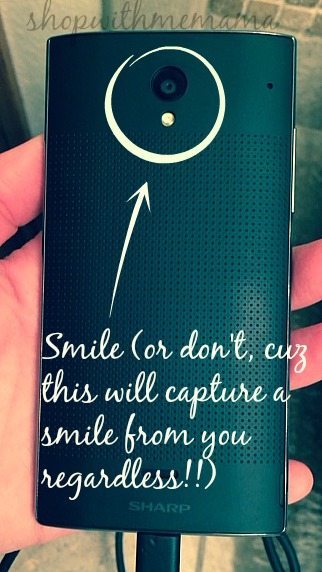 Let's Talk Photos And Screenshots!
I take LOTS of photos. Hey, I am a blogger so that is what I do. I do not have a fancy camera, never have. Do I want one? Heavens yes, but unfortunately other things must come first. So, in the meantime, I have my camera on my phone. With the Sharp AQUOS Crystal, my photos are seriously stunning! They are beautiful! Some features I like best are the Night Catch where it will actually brighten the subject (what you are taking a picture of) and the background too, for nighttime shots! Hey, I blog all the time, never know when I have to take a picture. Day OR night, if I need a picture, I gotta take it!
Another photo feature on this phone that I think is WAY too cool? You know when you have little kids and they do not like to smile for the camera? Well, this smartphone is way too smart because when you go to take a picture, the Sharp AQUOS Crystal can automatically take a photo when it detects a smile! Ha! How genius is THAT?!
Now onto screenshots. Yes, I do take plenty of those too! With my current phone I JUST learned how to take screenshots, sigh. A friend how to tell me! Then, if I wanted to share them quickly, I had to go back to photos and select it and blah blah blah. BUT, with the Sharp AQUOS Crystal Smartphone, it has a feature called, Clip Now! This feature allows you to take screenshots with one swipe and it saves them with an embedded URL for easy sharing! It is seriously a dream come true!! SO easy to do and even easier to SHARE.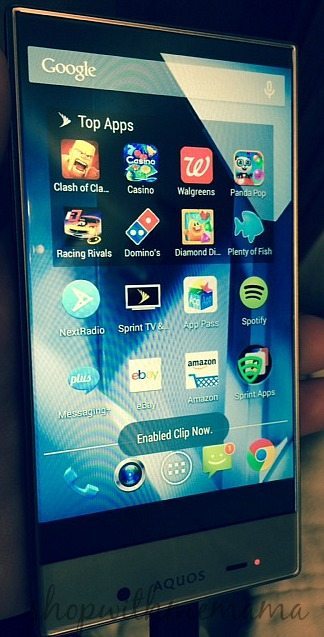 Wi-Fi Calling
Another feature I find very useful is the Wi-Fi Calling. This allows you to use your voice and messaging services over existing home, office and public Wi-Fi networks. My hubby tried this feature recently and said he liked it. It was clear sounding and worked great. I have not used it yet, but can't wait to. Since data plans can be SO expensive, I think this feature is really cool, because I can send text messages and make calls, over the Wi-fi!
Do You Listen To Music?
Okay, that is a silly question! I know the answer is probably yes to that one! Harman Kardon's LiveStage with Clari-Fi Technology adds more dimension to your listening experience. It makes the music you are listening too, clear, crisp and like you are right there, listening to that music. Me and hubby BOTH think that this provides a great benefit to our music. My hubby will listen to his music at night, while trying to fall asleep. Me, I like to listen to my music when I am working or doing household chores. The sound quality on the Sharp AQUOS Crystal Smartphone has won me over!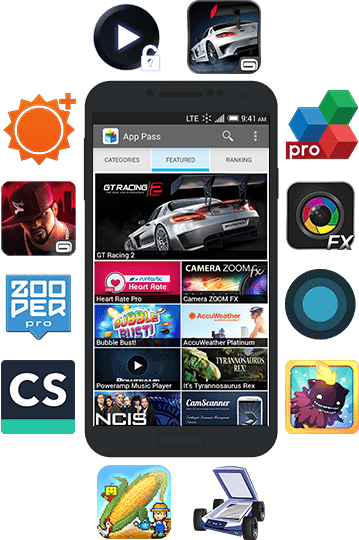 You Are All Set with The Apps!
Since the Sharp AQUOS Crystal comes equipped with Google Mobile services (including Google Search, Google Maps, Google Navigation, Google Talk, Google Calendar, Google+ and YouTube!), you are pretty much all set with what you need! I love that all of this is included already, on my smartphone. No hassles. Hey, I am a busy gal, I got places to go and people to see! The Google Calendar and Google Maps are my very BEST friends!! The App Pass is something I have looked into, but now know I NEED to get. What is it you ask? The App Pass is a U.S Sprint exclusive subscription service that allows customers access to a hand-selected catalog of premium apps and games for one low monthly fee of $4.99. Like I said before, no hassles. I just don't have time to search for things like apps and when I can have them hand-selected for me for one low monthly fee? Yes, that is something I DO need.
I am just so pleased with this new smartphone. I love all of the features listed above and I am sure there will be more to list as I get to know this phone even better. Oh, I also wanted to mention that as part of Sprint's offerings on this cool new device, it will also have the added benefit of running on the Sprint Spark Network. This will enhance the phone's LTE service, which will allow for high quality video! Since I am starting to Vlog a little bit (and more next year), I love this!!
 So, what do you think of the new Sharp AQUOS Crystal Smartphone?