The Newest Trend for Kid's Coats This Winter
My daughter is super picky about her clothes. Oh my gosh, do we ever get into it each and every time she gets dressed! One time we were going out and she had a total meltdown because the sleeves of her shirt were not staying down! It ruined everything and we ended up staying home. I cannot wait until she is past this stage! UGH.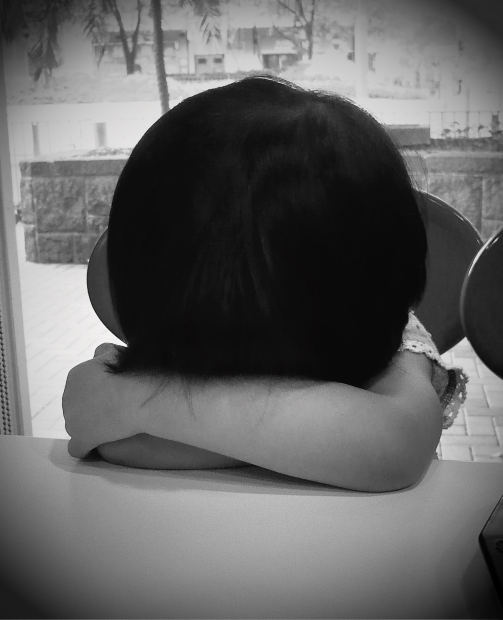 When it comes to coats, she is the same way. It is really never-ending. So, when I came across a really cool concept for kids coats, called the MagnaMini, I was a bit intrigue, to say the least..
The MagnaMini was designed by a mom of two young girls. It is a line of jackets and puffy vests for children, that have no zippers, buttons or snaps! Brilliant I say!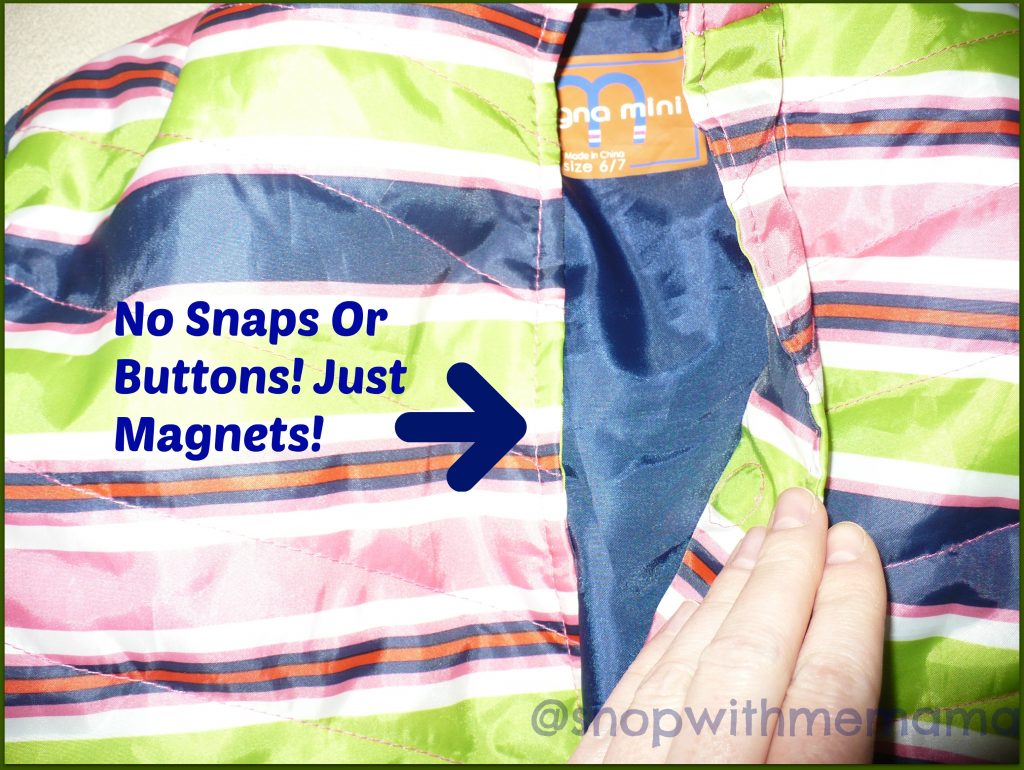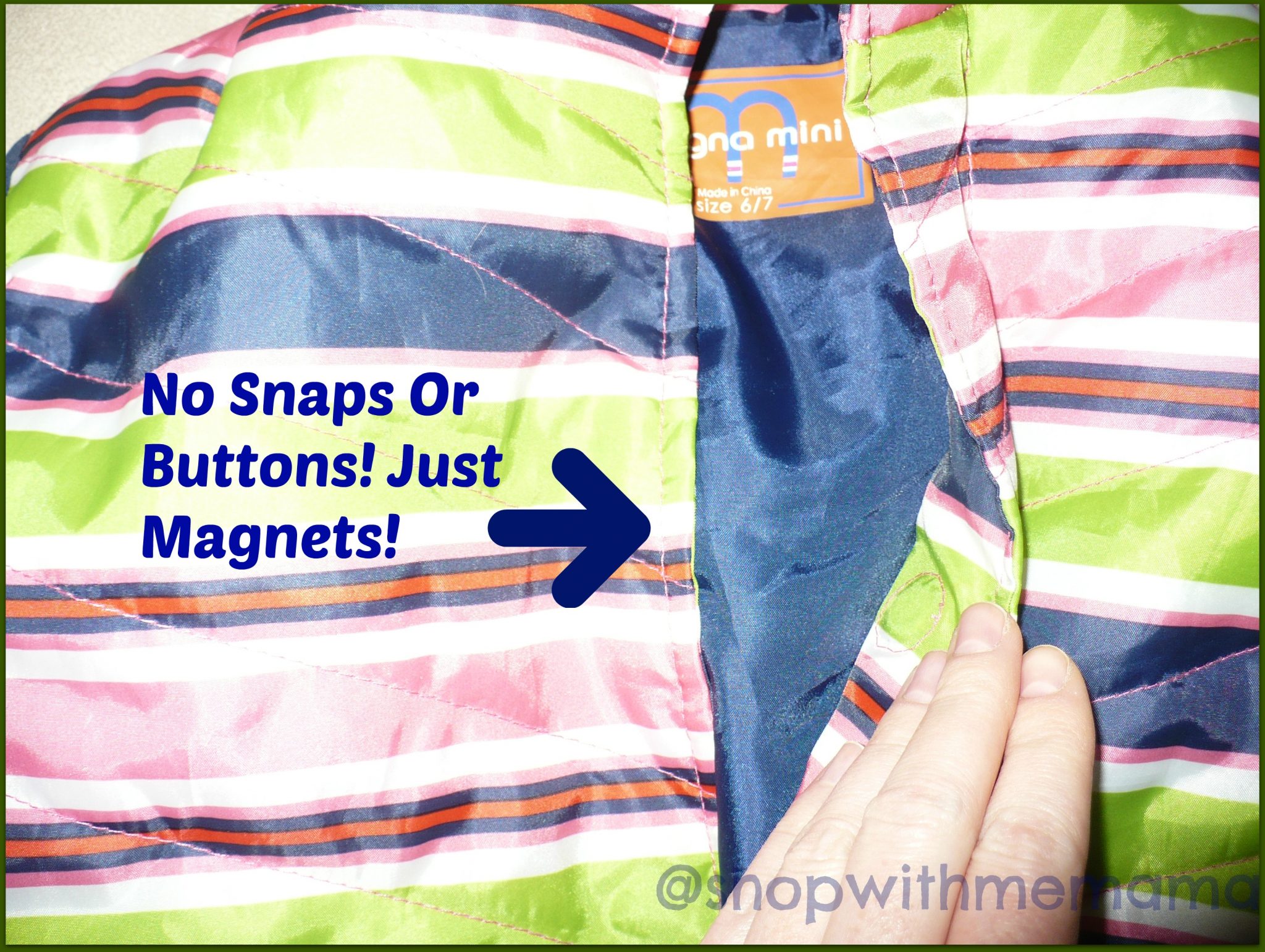 The coats and vests have hidden magnets inside them and they close and open with ease. Little fingers and hands have no problems with these coats/vests! My daughter loves hers, though it is a bit big on her now, she will enjoy it when she grows into more!
We received the cute
Hadley Chevron Quilted Vest with the Libby Lou Stripe
, to review. It is a little big, like I said earlier, but totally cute. I love the pattern on it and the colors! This vest is not heavy and would be perfect for Fall, Winter and Spring time! With a cute t-shirt or long-sleeved shirt under it. Lots of fun colors in the vest allows you to mix and match just about anything to it!
MagnaMini helps kids learn independence, and takes a bit of stress away from parents trying to get the family out the door. MagnaMini is available in sizes 2T to 6X for girls and boys.
Buy
You can purchase from MagnaMini by visiting them online at 
http://www.magnamini.com
. The vest I received, retails for $59.99.