Want To Earn Some Quick Cash? Here Is How To Do It! I know what you are going to say, 'Quick Cash? Ya right!' But, I DO have a way to earn some quick cash! And I am going to tell you HOW to make some quick cash ASAP.
*This post includes my affiliate links.

Sign Up For FREE
There is a shopping site called 'Alphabet Deal'. I got the email this morning about it and so I checked it out. It said that if I sign up for their 'My Cash Program' I would be making money quickly.
3 Easy Steps To Start
FREE TO JOIN! Get cashback for clicks on your personalized links & every time your referrals buy products!
1. Go to your favorite product pages
2. For personalized links click
on any of the social media icons
3. Share your links & start getting cashback
*For personalized links & to track your cash winnings you must create an account!
You can see my screenshots below. As soon as I signed up, I promoted my link on Facebook, my Facebook Fan Page, Twitter, Google+, etc. I went back and checked my account after having those links live for about 10 minutes and I had already earned $1.80. I thought, 'okay, I will promote more and see where this takes me'. Why not, it is free.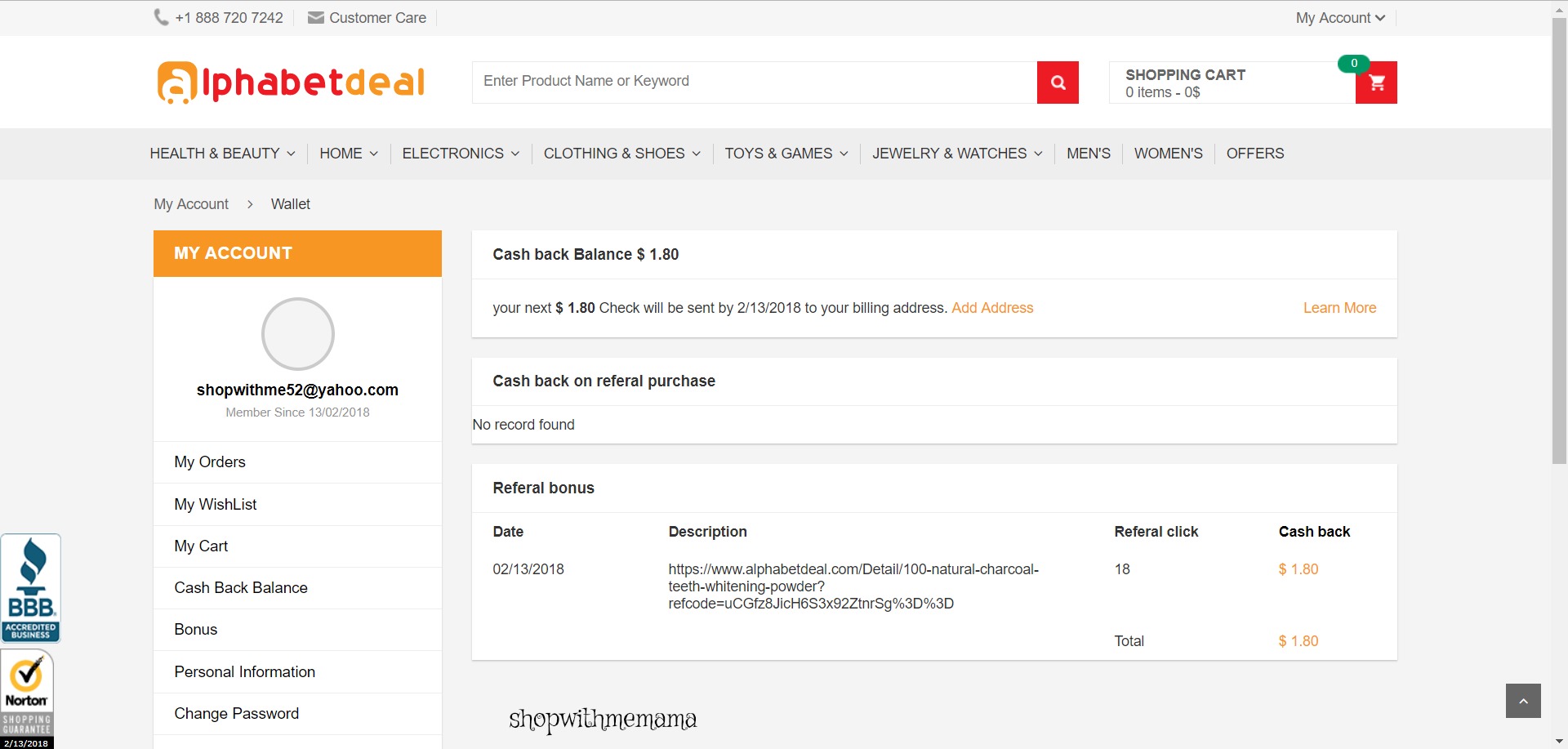 After another 10 minutes or so, I was up to $3.80. So far, it seems legit and I was excited to see something actually working. I will know for sure when the check comes in the mail. But, for now, why not try it and earn some quick cash!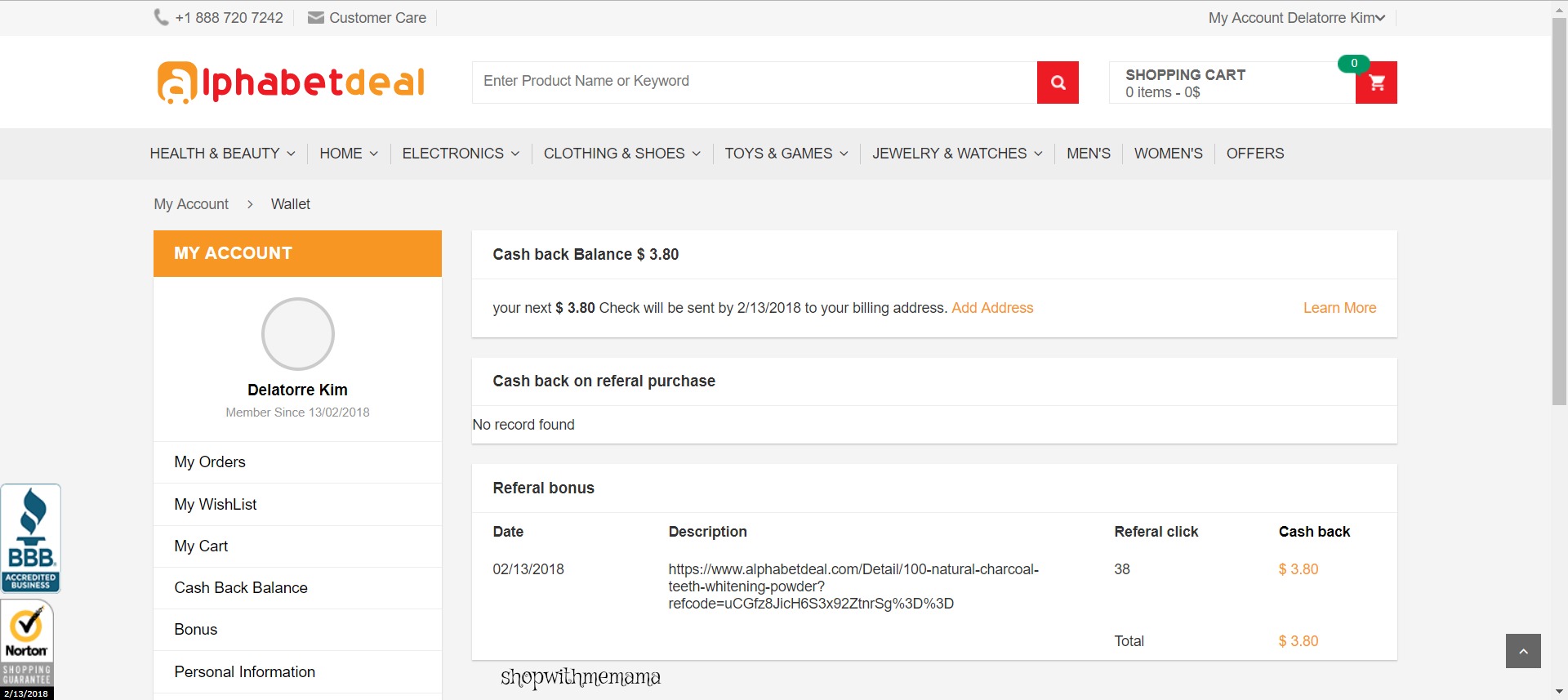 Let me know if you decide to sign up to earn quick cash and let me know how much money you make! Share with friends and family like crazy and hopefully, we can all become super rich, right? I can dream can't I? 😉 Though it won't pay the mortgage, it will give you some pocket change quickly.