*This post is brought to you by Patrick Cars. Opinions are my own.
When I first got my drivers license I was 16. I got it as soon as I turned legal age to get my license and I was finally FREE! Oh, the freedom I felt driving down an open road with no one in the passenger seat but my purse and wallet! Woohoo! If only my car was from Patrick Cars I would have really been in heaven!
But, thinking back on my early days of driving, I remember how young I was. I was SO clueless on many things about driving. I mean, yes, I did pass my test and I knew the basics, but my goodness the things I did not know because I was so new at driving, is scary!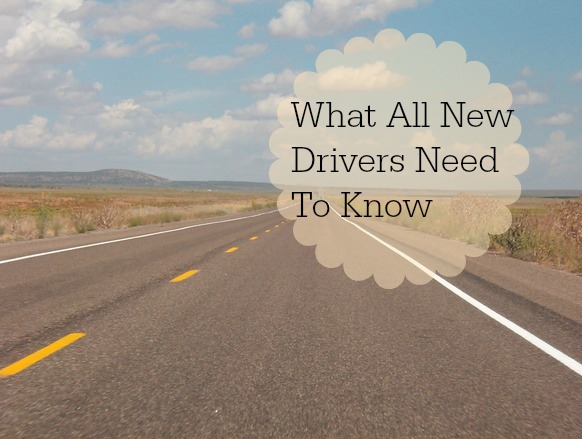 There are so many things I wish I had known that I know now. My record is very good, but still, I wish I had known all the things I know now!
So, I came up with a helpful list of What All New Drivers Need to know!
It is okay to go the speed limit! This might be a no-brainer to all of us, but I HAVE to mention this one! When you go the speed limit and have an ass on your tail, do not feel like you have to speed up! I know it will give you anxiety, but don't let up, keep following that speed limit. Let that jerk pass you!!! Trust me on this!
Wear your seatbelt! As soon as you get into your car, make sure this is the VERY first thing that you do! I will tell you a little story about this! One time me and my BFF were shopping. We got into the car (she was driving and I was in the passenger seat) and she started driving. I had NEVER had a ticket before in my entire life, but a cop pulled us over in the PARKING LOT and gave ME (the passenger) a ticket for not wearing my seatbelt!  Mind you, I was in the process of putting it on, but we were still in the parking lot. SO, my advice to you? Put on your seatbelt as soon as you get into your car. Make it a habit so you will always do it first! Safety first, right?
It is okay to be frightened driving alone, late at night… Let's say you have watched a horror movie the night before and you are driving at night, all alone on a lonely road. You are going home and all of a sudden you look into your rearview mirror and swear you see a shadow of something/someone… You swallow really hard and grip the steering wheel a bit tighter. My advice to you in this particular situation? Drive the speed limit and stop watching horror movies. (yes, this has happened to me..).
If you are driving and a spider comes down from the ceiling of your car right into your face, it is alright to quickly pull over and scream! Yes, this has happened before to me and my sister. But, instead of pulling over and stopping the car before jumping out, my sister pulled over quickly and jumped out of the car while it was still moving. Thank heavens I was in the car and put the break on! Oh, my goodness.
Do You Have Any Advice To Share With New Drivers? Please Share In The Comments Below!