I hate to admit it but I am a yoga pants wearer. I have several pairs and when I am at home, I wear them. Why wear jeans when I can wear my yoga pants at home? My point exactly 🙂
A pair I recently received is from Betabrand. I received the Boot-Cut Travel Yoga Pants. What is neat about these yoga pants it that they are comfy and stylish. Meaning, you can wear them out and about without feeling frumpy or underdressed.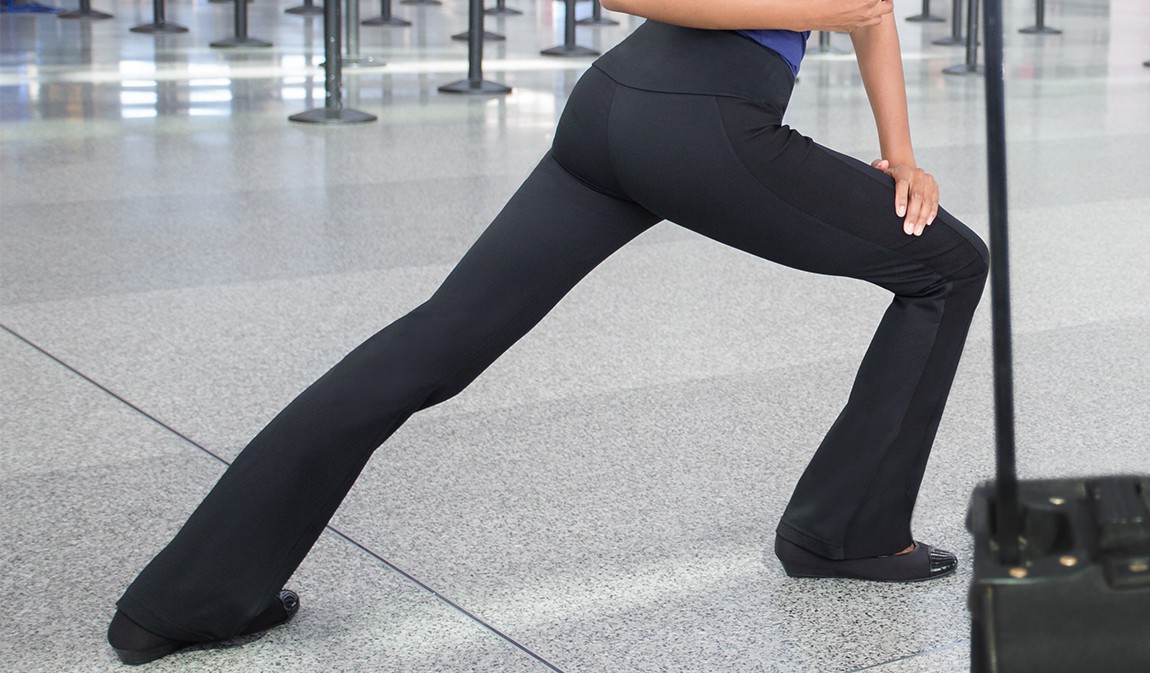 I received a pair of their long ones. I thought that I needed long, but I should have ordered medium length as the long pair is LONG. I guess that makes sense, though. If you are tall this length is definitely for you!
These yoga pants are really stretchy yet they conform to your body, holding you in. I like yoga pants that do that. The material is soft (poly/spandex jersey material that's moisture-wicking and wrinkle-resistant). They also have a wide waistband that sits a little below the natural waist, so that is comfortable. If you are in between sizes, then you should order a size up, just to be safe. These fit me perfectly.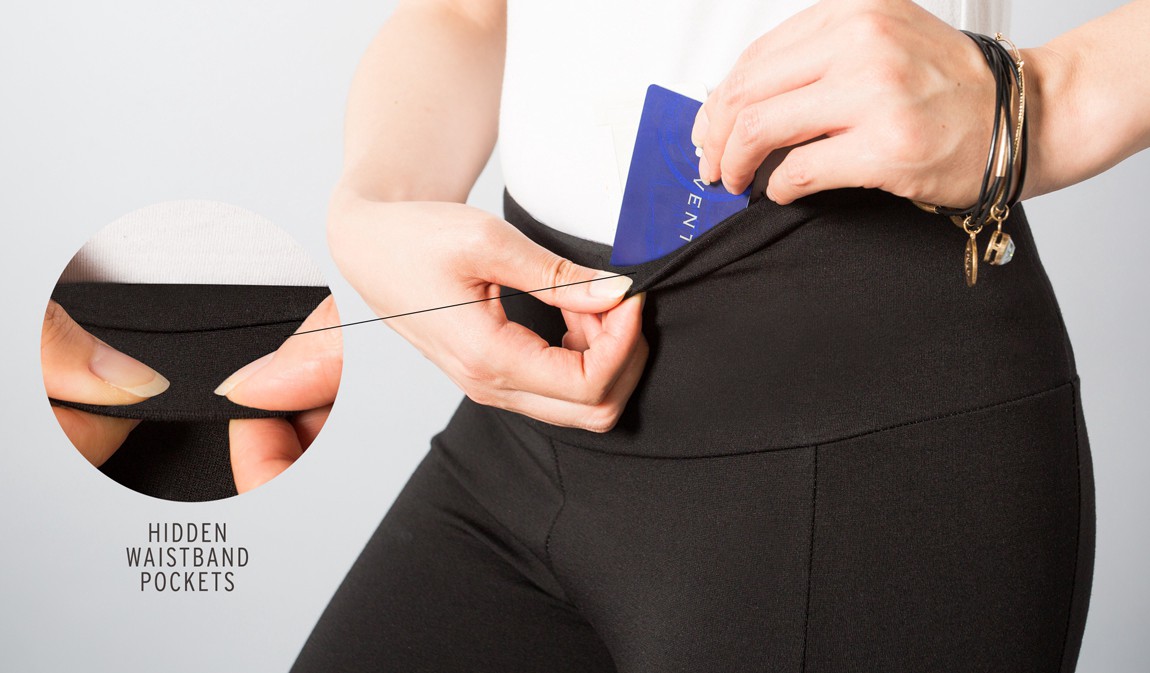 These are great yoga pants to wear when traveling not only because they are stylish, yet comfortable, but they also have two hidden waistband pockets to fit your cash, credit cards, passports. And, these travel pants have a quick-dry fabric is great for on-the-road washing.
Features:
Supple, stretchy, super comfy.
The fabric is moisture-wicking, quick-drying, wrinkle-resistant!
Two hidden pockets.
Machine-washable.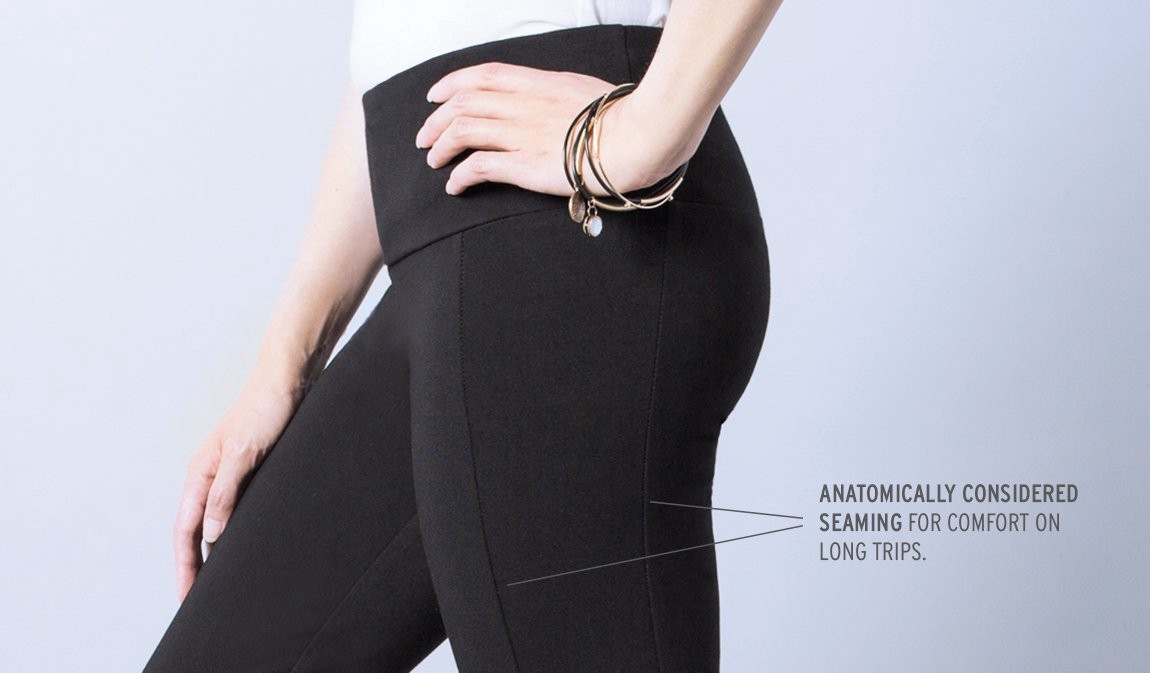 I like these travel yoga pants but they are a heavier material. I can see myself wearing these more during the fall/winter months. They are comfortable and stretchy, yet they hold my body in, pretty good. I like that they do not wrinkle or look frumpy.
Buy
You can purchase the Women's Travel Yoga Pants online at https://www.betabrand.com/. They retail for $88.00.