CONTEST OVER! CONGRATS TO
Kristie Newton #1294!!

Eating healthy can be as easy as 1-2-3! With BistroMD you can stop worrying about eating less and focus on eating better! Now my hubby has no excuses to not eat healthy (well for 5 days anyways!!).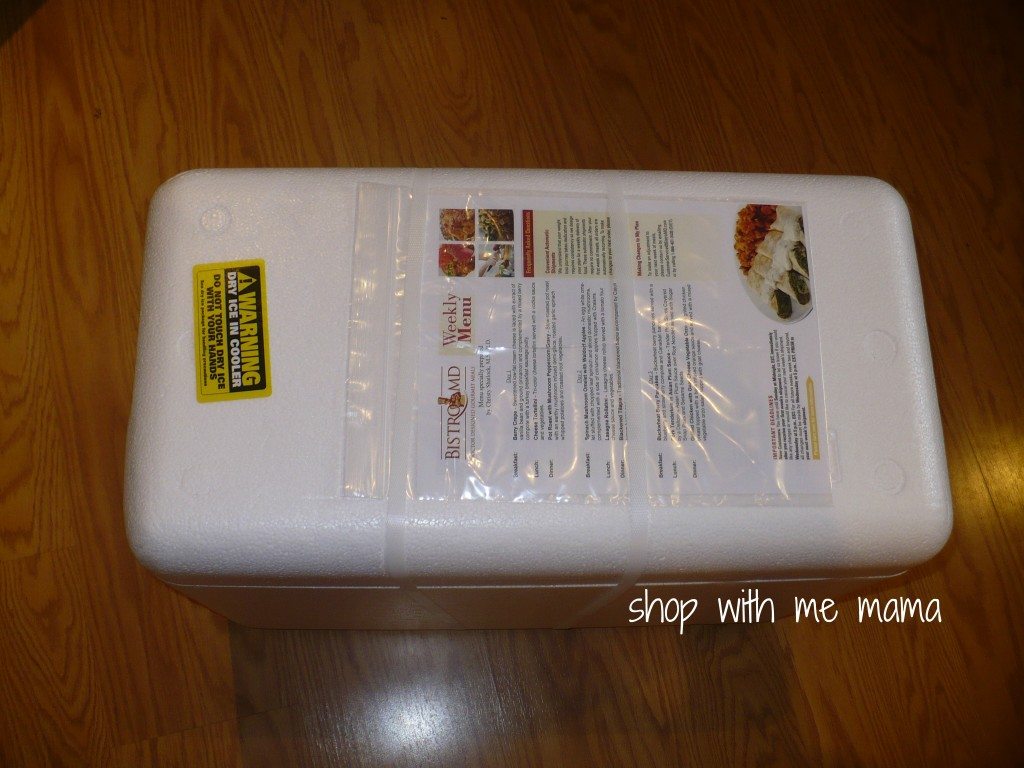 BistroMD sent us their 5-Day program of great foods to try out. I let my hubby do the honors and review this one. He is trying to get in better shape and eat more healthy, so this was right down his alley.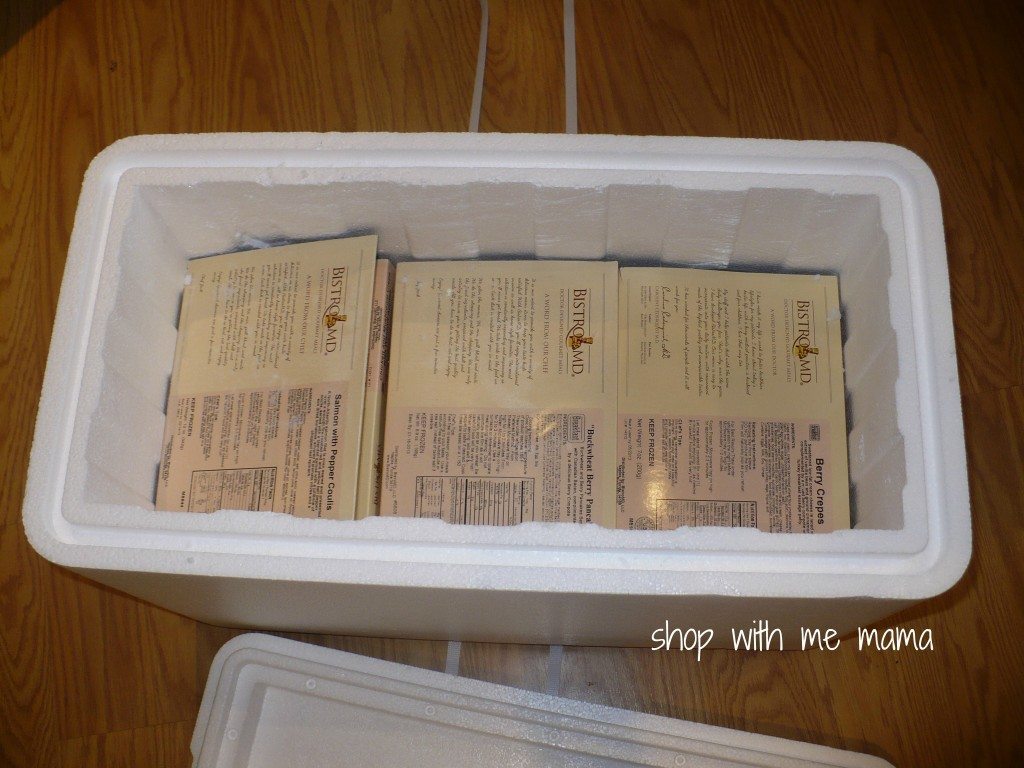 The great thing about BistroMD is that they have real chefs cooking these meals that are sent to you. They are also made with real, quality ingredients and it really shows when you try their meals.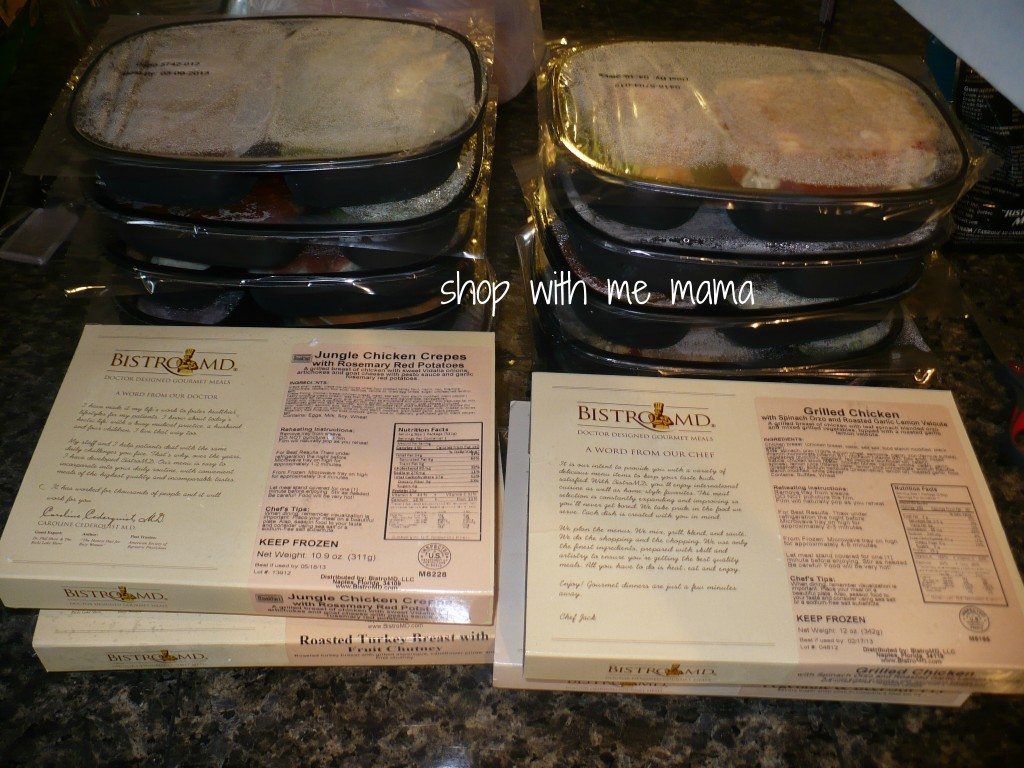 Every recipe is prepared to Dr. Cederquist's strict nutritional guidelines to ensure that it contains the proper nutritional balance. Plus we offer free dietitian support to help you reach your weight loss goals. The best part of this is that these meals are prepared just for YOU and delivered right to your door. Goodbye grocery stores and hello BistroMD!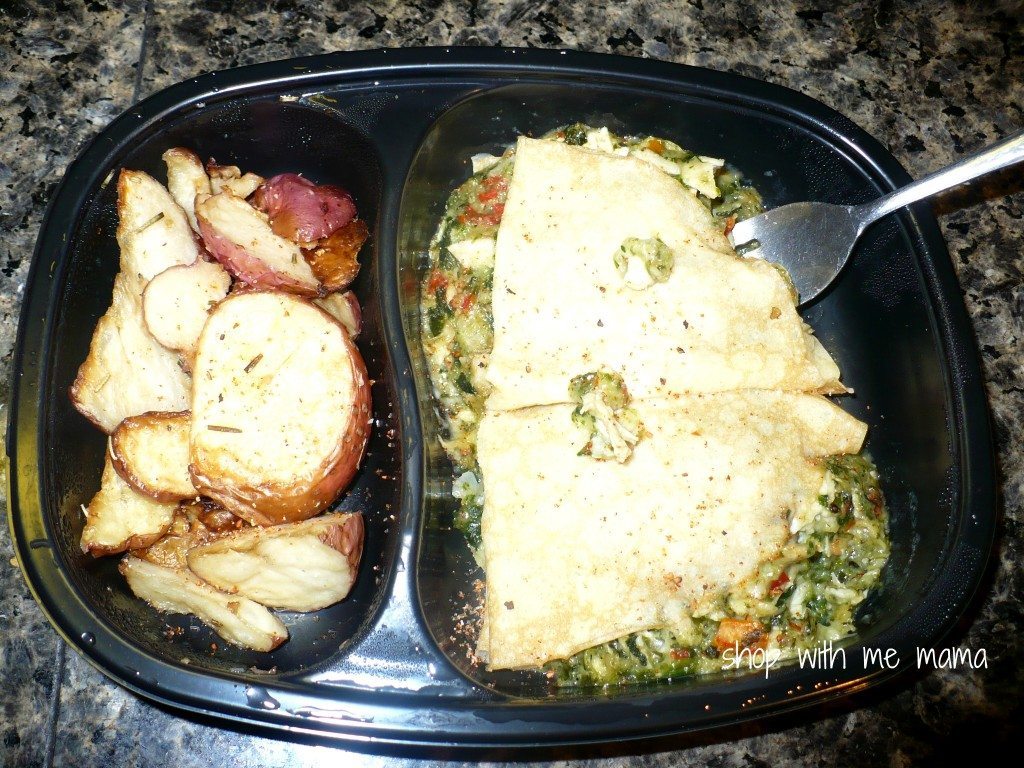 It is easy to order! All you do is choose the plan that works best for you (The plans start at $129.95 per week). Next, you can conveniently order your meals online or by phone after customizing your order . Step 3, your meals are delivered right to your door, on dry ice and frozen, weekly! The best part comes next, heat in microwave and enjoy (and lose weight too!!). Plus, every week, their medical experts create a menu for you. Each ingredient is combined in every dish to supply your body with the right amount of protein, healthy carbohydrates and healthy fats to feed your body's essential needs.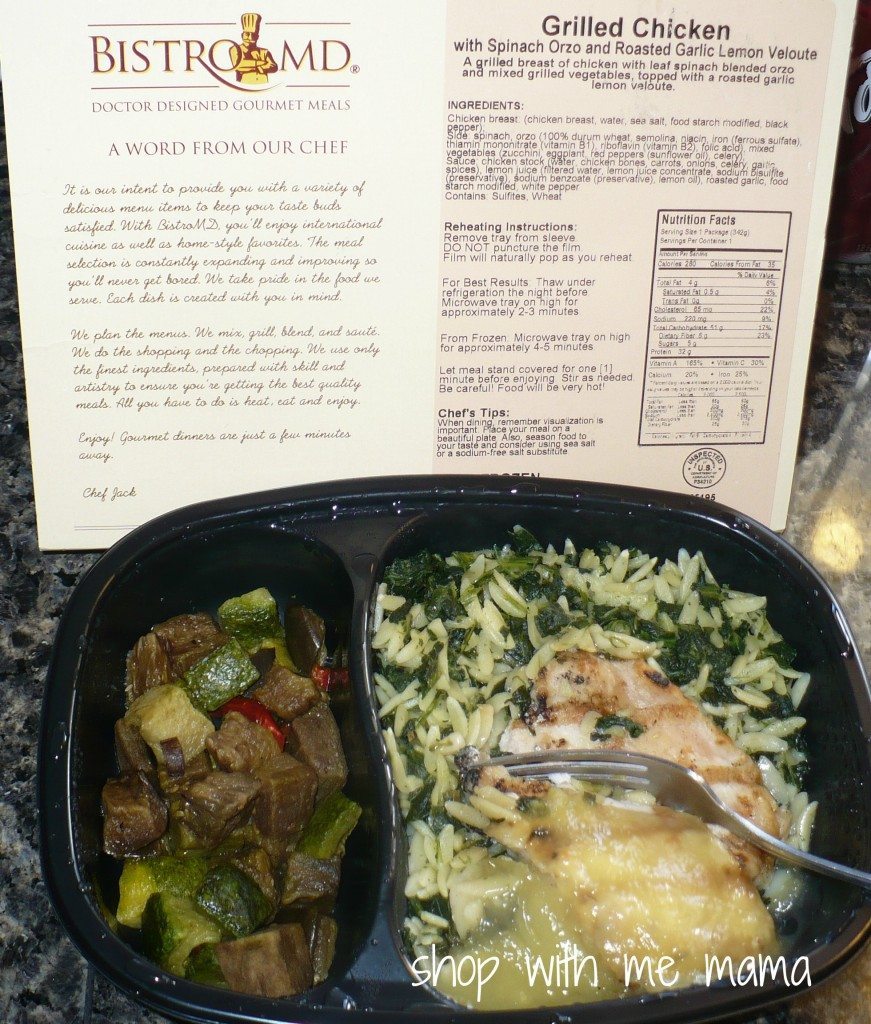 See? Pretty easy! The food arrived quickly and came in a styrofoam cooler with dry ice. All the food arrived frozen and I just put them into my freezer. When my hubs got hungry, I just popped it in the microwave for the time it says to cook it for (usually 5-6 minutes) and then he had his healthy meal! They have breakfast, lunch and dinner options in the 5-Day program. My hubby really enjoyed most of them, but there were one or two that he did not , like the taste of all that well. But, that is to be expected, he is so used to eating UNhealthy food that when things tend to be super healthy, he shys away from it, sigh.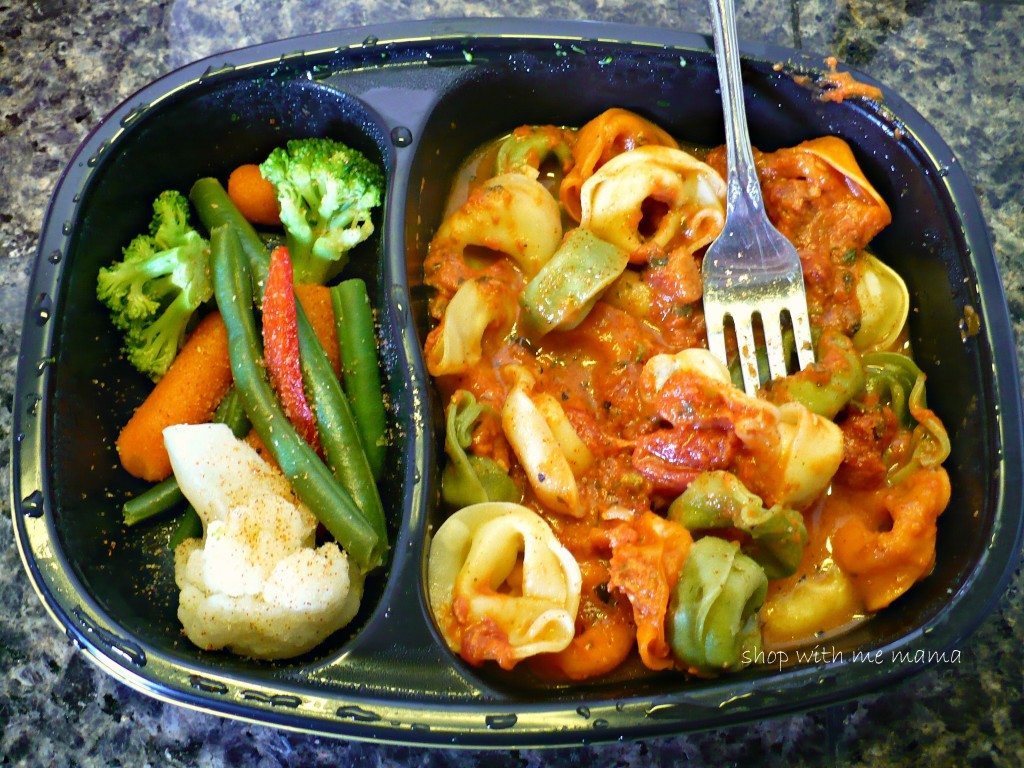 Now, of course I HAD to try an entrée myself and I loved the Tri-Colored Cheese Torteliini (see above!) so much. Oh my that was very good. My hubbys favorite was the Salmon. So we did have some favorites in there. I really liked the puree cauliflower, oh my goodness, I have never tried that before, but I am hooked now! It was that good!
You can check out the yummy meals that BistroMD has to offer, by visiting their Menu page. Don't forget to click-through Breakfast, Lunch, Snacks and Dinner!! Lots of great choices!
Buy
You can order your BistroMD food online at http://www.bistromd.com/default.aspx and right now until July 31st, you can save $24.95 on your first week of meals!!
Win!
One lucky person is going to win a BistroMD 5-Day program! 5 Days worth of delicious and healthy foods delivered straight to YOU! Valued at $129.95!!
How?
Easy! Just use Rafflecopter below!
Disclosure:
I was sent product to review and try out. All opinions above, are that of me and my hubbys, thanks!