*This post is brought to you by Humes Chrysler Jeep Dodge. Opinions are my own.
Traveling sucks when you are not comfortable or have any music to listen to. When the kids get loud and obnoxious, the ear buds go in! I got no time for that!
I must be comfy when driving. I also have to have good songs to listen to when I drive. Whether hubby is driving or me, we must all agree on music! That is why, before long road trips, I put together a playlist of songs that everyone in my family likes. It wasn't easy, but man was it worth it!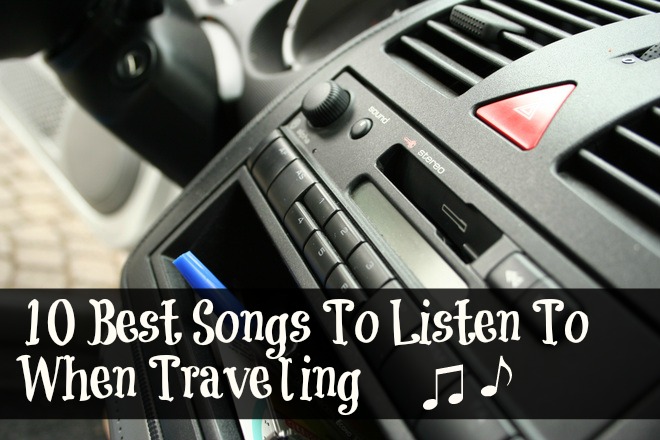 10 Best Songs To Listen To When Traveling
My hubby and I love rock and roll, classic, country, rap and all that jazz! I put together a few songs we love listening to when on the road!
1.Metallica, "Wherever I May Roam" I have always loved this song! Brings back so many memories when I and hubs were younger! Great road trip song.
2.Eagles, "Hotel California". Another great song that I love listening to when driving. In fact, my whole family loves this song!
3.Twisted Sister, "We're Not Gonna Take It". This song always keeps me awake and ready to get going. Just what I need to hear when I am getting sleepy in the car.
4.Guns N' Roses, "Welcome To The Jungle". Oh, the times of old… Sneaking out, meeting my boyfriend (who is now my hubby!) and just being young!
5. Nena, "99 Red Balloons". LOVE LOVE LOVE this song and so do my kids! So much fun to listen to in the car or anywhere!
6.Pitbull/Christina Aguilera, "Feel This Moment". Oh, how I adored this song when it first came out and how I still love it today! Great song to listen to!
7.Green Day, "Time Of Your Life". Sit back and just drive!
8.Tom Petty, "Free Falling". This is a great song. Again, so many wonderful memories when I was young and free 🙂
9.Lynyrd Skynyrd, "Sweet Home Alabama". Who doesn't love this song?
10.Wham!, "Wake Me Up Before You Go-Go" Heck yes! Loved this song!
What Songs Do You Listen To When  You Drive?