As Christmas edges closer, we all increasingly get into the festive spirit. One day we're crying over Christmas ads, and the next, our trees are up, we're wearing Santa-themed pajamas, and Mariah Carey is coming out of our speakers on full blast. There really is nothing like it, especially if you love the overall vibe of the holidays and you spend most of the fall counting down the days until you can put up your Christmas decorations.
You can easily make the wait go by faster though, by browsing Decorator's Warehouse's online store so when the time comes around you'll already have all your decorations picked out. All that'll be left is to simply hang up your beautiful decorations and let the holiday season commence!
However, getting your home ready for the holidays can be a pretty difficult task. Not only does it take a lot of time and effort, but if you're going to fit all of your family members around your table then it takes a good deal of ingenuity, too. There are also so many things to consider. The decor, the food, the gifts… even those luxurious Christmas aromas need to be planned out, too. How can you do it all without going insane?
10 Ways To Get Your Home Ready For Christmas
#1: Decorate your Christmas tree
Roll up, roll up! The best part of Christmas is arriving, and it's that time of the season that really gets the ball rolling. Going to pick out your tree, whether you're purchasing an artificial one or you're going all out and opting for a luxurious real fir, is a wonderful experience for all of the family. Not only does it get you in the spirit, but it also brings Christmas into your home, and becomes the focal point of the season ahead.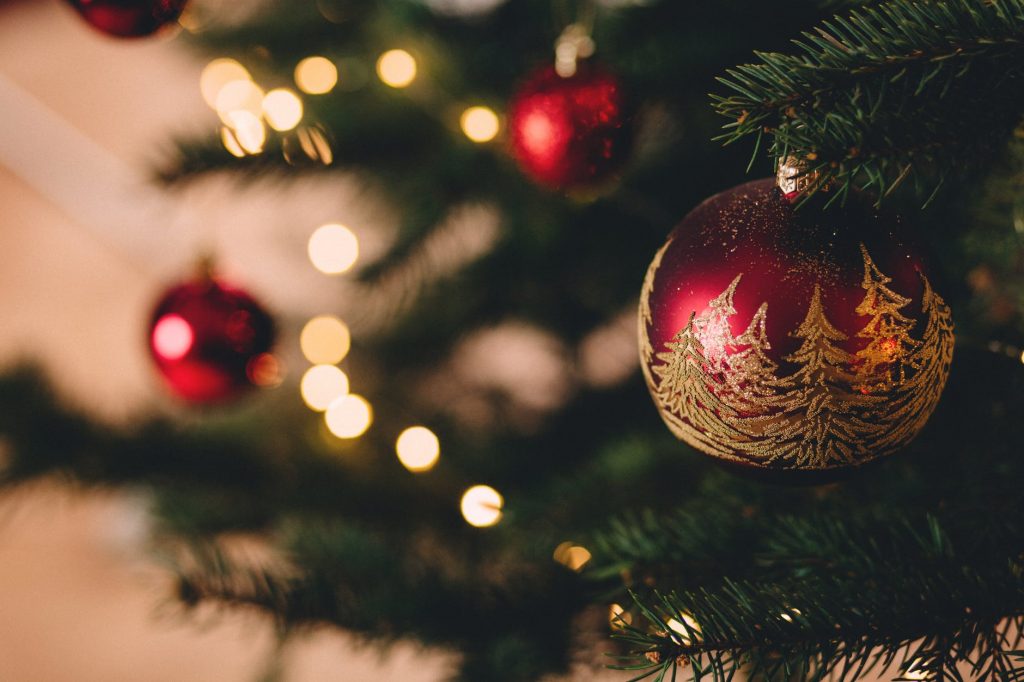 #2: Make some space
As Christmas approaches, so does the realization that you're never going to fit all of your family members into your home for lunch. People who smash the season get pretty inventive here; maybe you want to put one of your couches into the garage, or you're going to put some of your extra furniture into storage. Whatever you choose to do, make some space so that there is enough room for your loved ones to get comfortable!
#3: Put up some twinkly lights
Christmas decor doesn't just stop with the tree. Oh no, the party should begin outside, with some beautiful twinkling lights adorning the front of your home. This is another opportunity to bring out your creativity and put together the perfect Christmas feel, so see what you can do to make your lights the best in your neighborhood. Your kids will love them, your family will love them, and more importantly, you'll be proud as punch.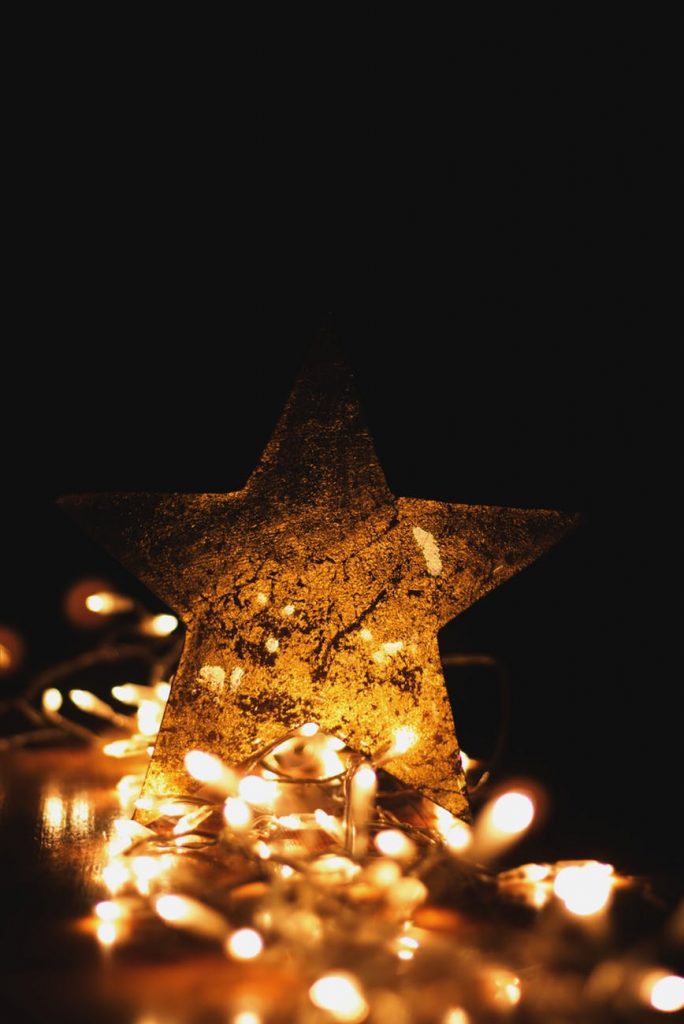 #4: Get your heating sorted
Before you do anything to your home this Christmas, you need to check some integral things. Is the heating working throughout your home? The last thing that you want to do is volunteer to host the Christmas lunch, only to find that your home is one peg up from an igloo. Wearing your scarves and gloves during dinner is not ideal, so keep the number of a company like NexGen HVAC & Plumbing at hand throughout the season for any last-minute emergencies.
#5: Choose out your aromas
We would argue that there is nothing that screams Christmas quite like luxurious candles, perfectly matched with the mood of the season. If you have an artificial tree, then opt for pine-scented candles to really get into the spirit. If not, gingerbread, spice, and berry candles all add to the atmosphere in your home, so pick out a few that you love. Well, at least until the mouth-watering aromas of the food take over!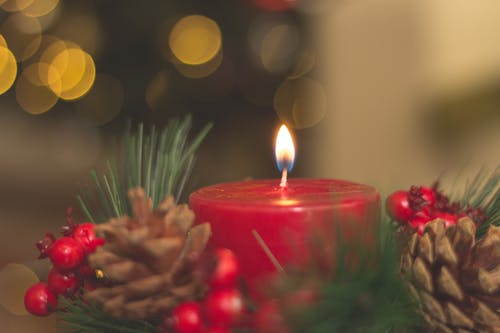 #6: Personalize your table decor
As your family starts making their way over to your home, you'll hopefully have enough time to add some finishing touches that make them feel special this Christmas. Name cards at the table and festive decor, such as holly sprigs tucked into your napkins, will make for perfect little additions to a lovely day spent with your nearest and dearest. Making your table look extra Christmassy is definitely worthwhile!
#7: Wrap your presents
One thing that gets us all excited is seeing those presents under the tree, and spending at least a week trying to work out what they all are. If I shake this box whilst nobody is around, maybe I'll be able to work it out? you think. Giving and receiving gifts is all part of the magic of Christmas, and you can really get in the mood simply by wrapping your presents up for your loved ones and making them the center of attention.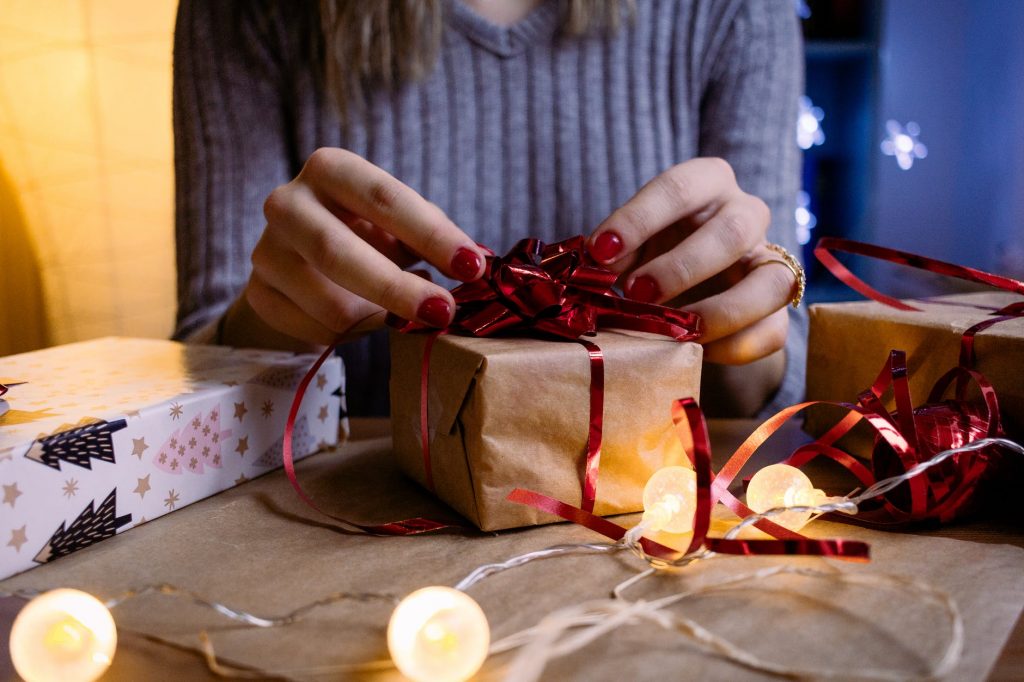 #8: Start stocking up on yummy food
As December rolls around, we head to the grocery store and get absolutely pulled in by all of the delicious food on offer. Sure, you didn't plan to buy a fruit cake today, but sometimes things fall into your lap, and as Christmas approaches, more delicious food finds its way into your home. However, to get ready for the season ahead be sure to stock up, especially if the weather is likely to worsen. Ingredients for holiday recipes are crucial, too.
#9: Embrace the coziness
Christmas is a time to snuggle up with your family, wearing your best comfortable pajamas whilst surrounded by warm, fluffy throws. It isn't really the same unless you embrace the fact that you're going to be a) eating so much that you don't want to move, b) rarely wanting to change out of your comfy clothes, and c) wanting to be as snug as possible for that after-dinner nap whilst The Grinch plays in the background. Aah.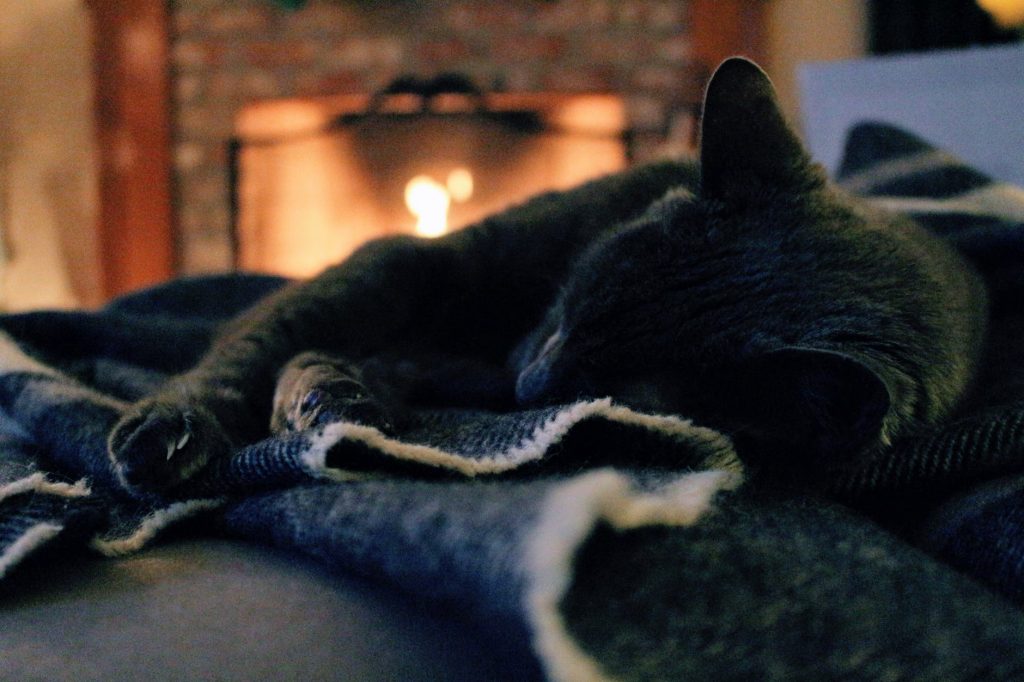 #10: Don't worry too much
Let's be honest here, Christmas can be extremely stressful. You want to get all of the food right, you want your family to be happy, and you want everything to look perfect. However, this is also the season for chilling out and relaxing with the ones that you love, so try not to get too caught up on the particulars. Even if you do happen to drop all of the food over the kitchen floor right before dinner, you'll come up with a solution (and it won't be that bad!).
Relax, enjoy the holidays, and be sure to make it a memorable one!