So, having a new car in your driveway is quite exciting! I have not had one of those, in a LONG time. Too long! I was very excited to be able to test drive the new 2012 Kia Optima Hybrid for a week.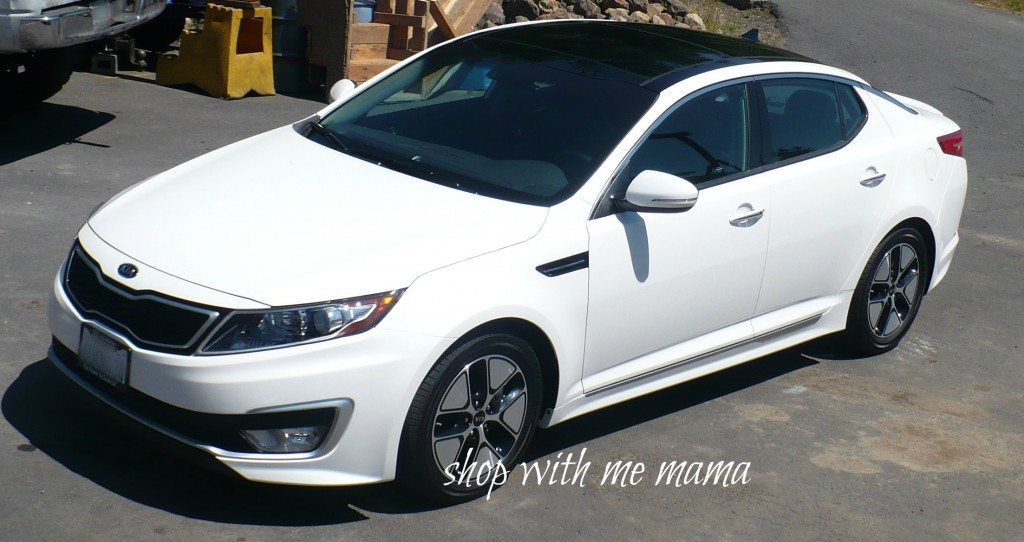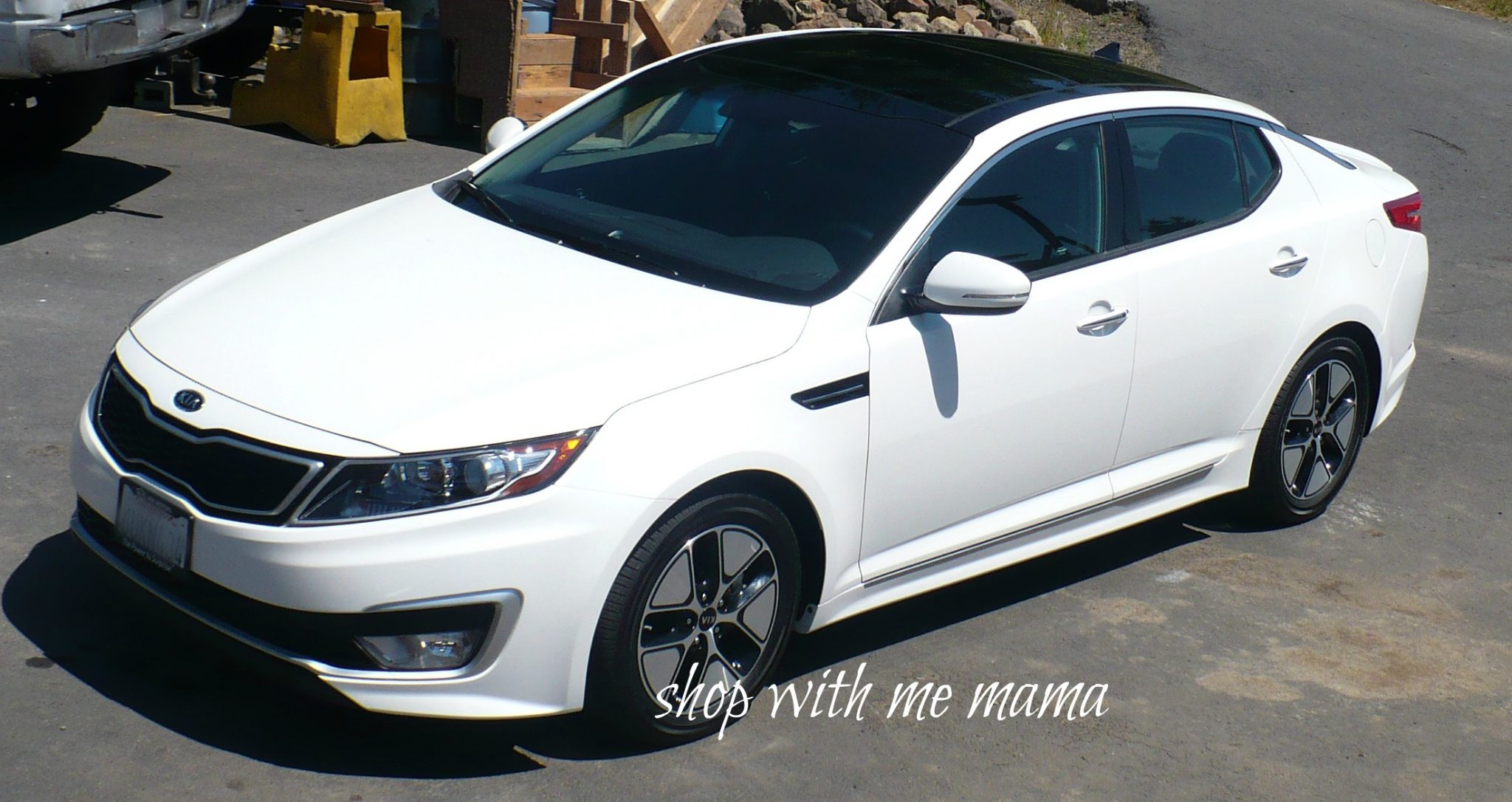 Though a week is not long enough to get the full feeling of this car (there is SO much to it!!!!) it was long enough to fall in love with it. And fall in love we did!! So many wonderful features, it blew me away! The Kia Optima Hybrid is the brands first hybrid, which was introduced last year! Love this car!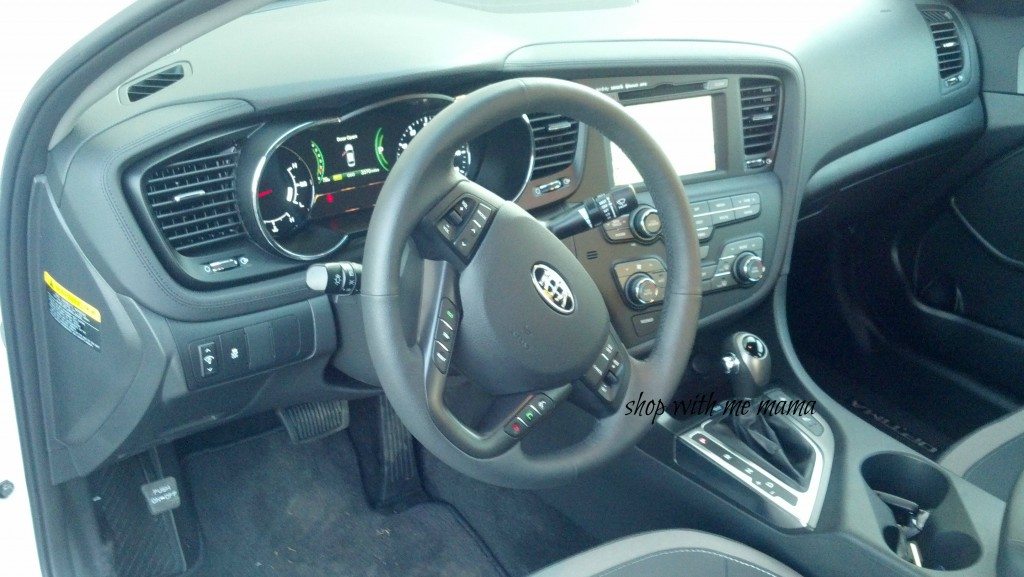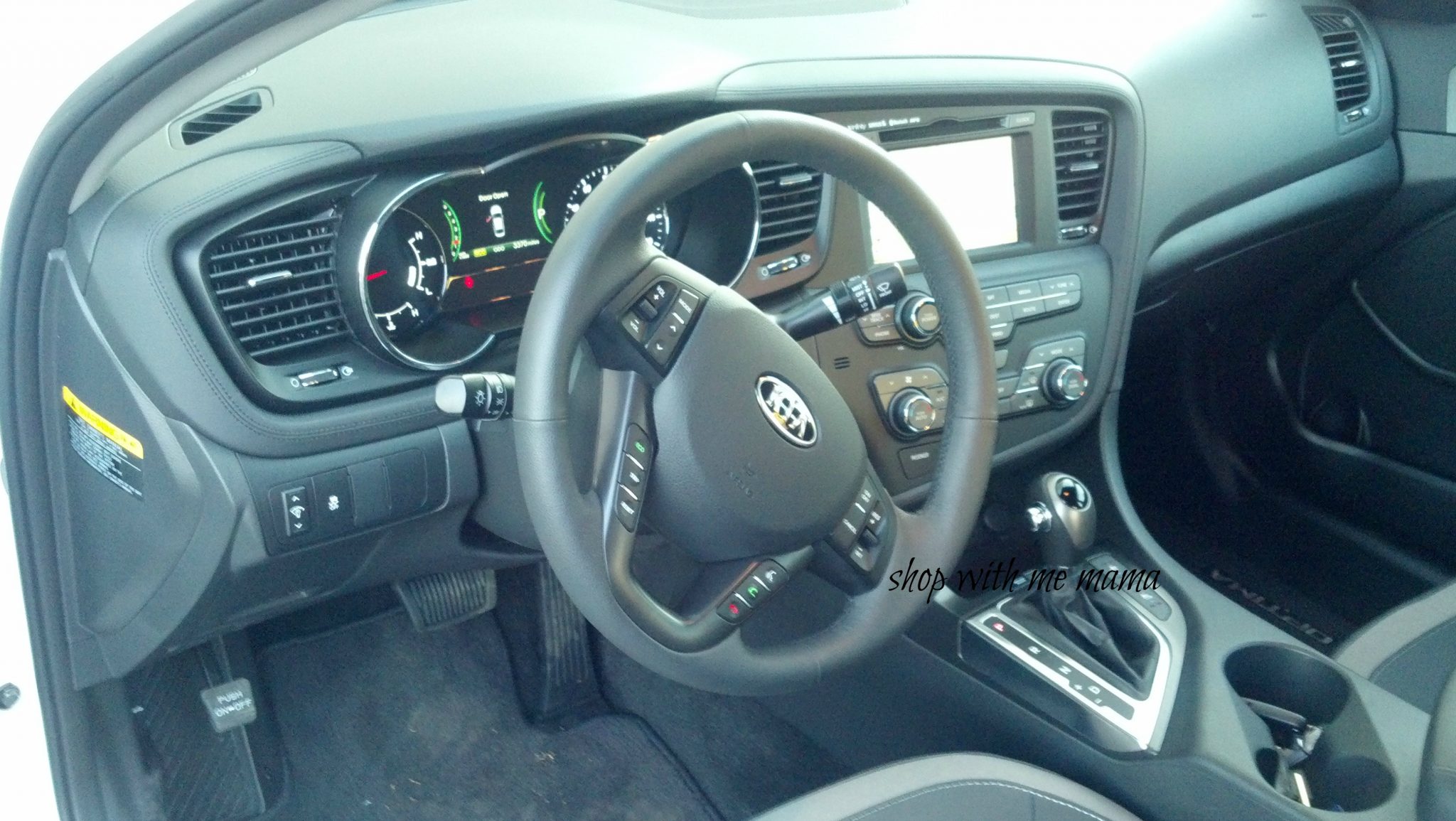 The first thing I noticed, because I do have two kids and one on the way, is how spacious it is inside. My kids car seats fit very comfortably inside this vehicle. The middle portion pulled down and had cup holders for my kids drinks, so they could conveniently grab their drinks when they wanted them. When this back middle console went down, you could see the trunk. This is great if you are transporting long items and need extra room.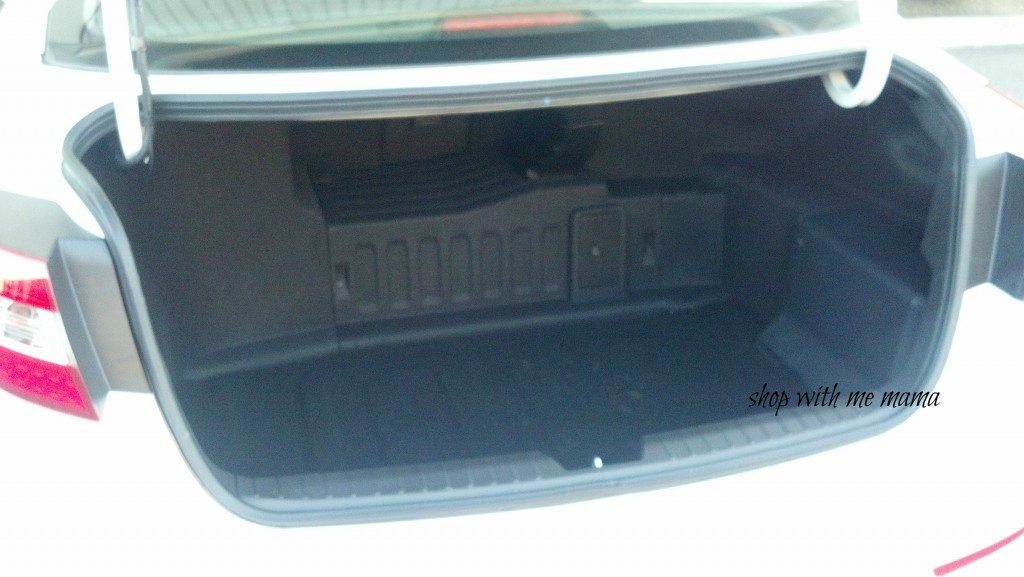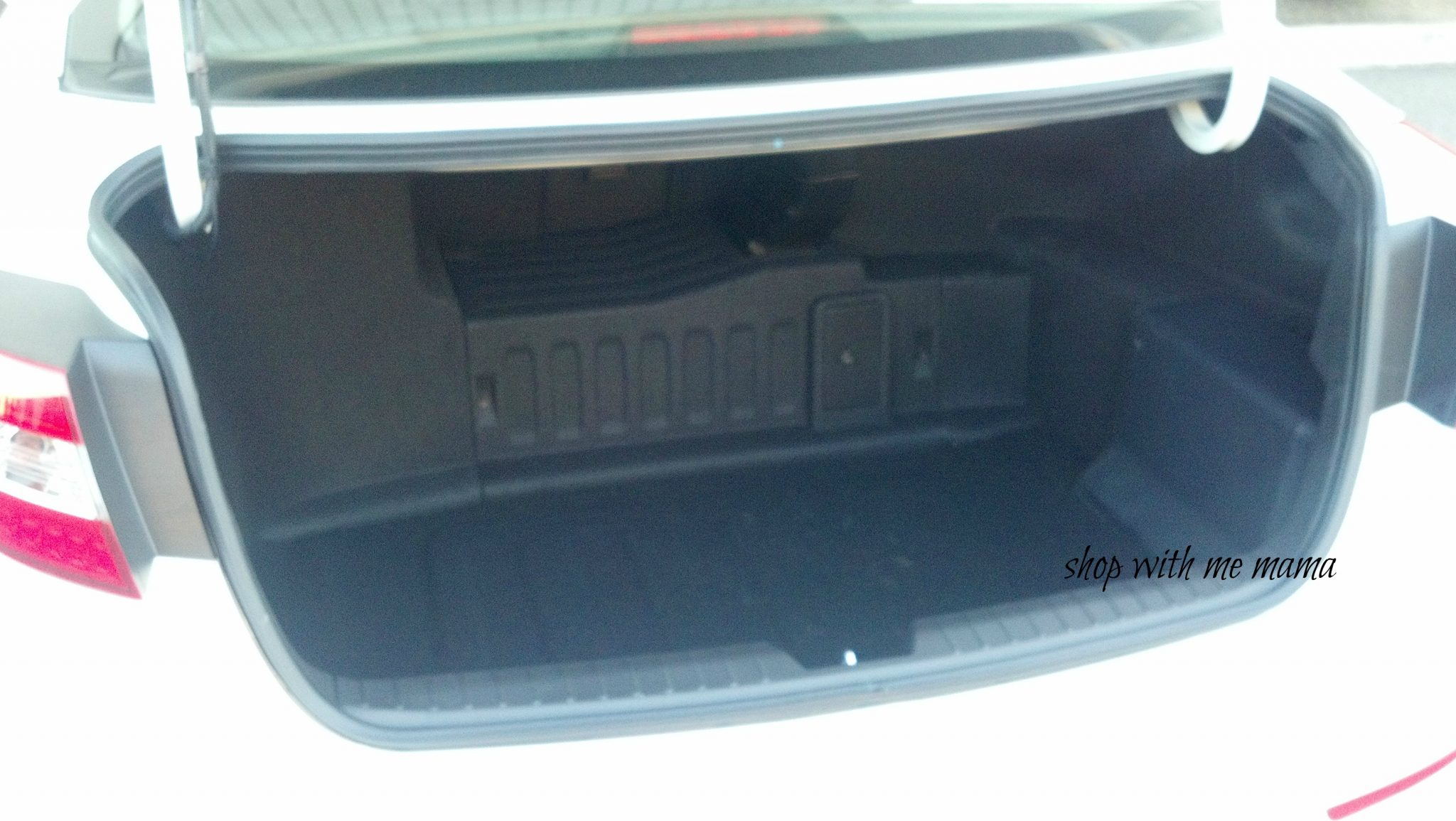 The trunk is very spacious too. We went grocery shopping and it certainly held everything nicely! Now to the front area!! I love the looks of this car, inside and out. The driver seat has all the buttons on the side of the seat to make me super comfy driving. It has an AM/FM and MP3 SIRIUS
Audio System and man how I loved that! It also had a navigation traffic and rear-camera display, on the dash, so when you back up, you get a picture of what is behind you and how close you are to it! I absolutely loved this! This is a great feature to have if you have kids or animals!! LOVE.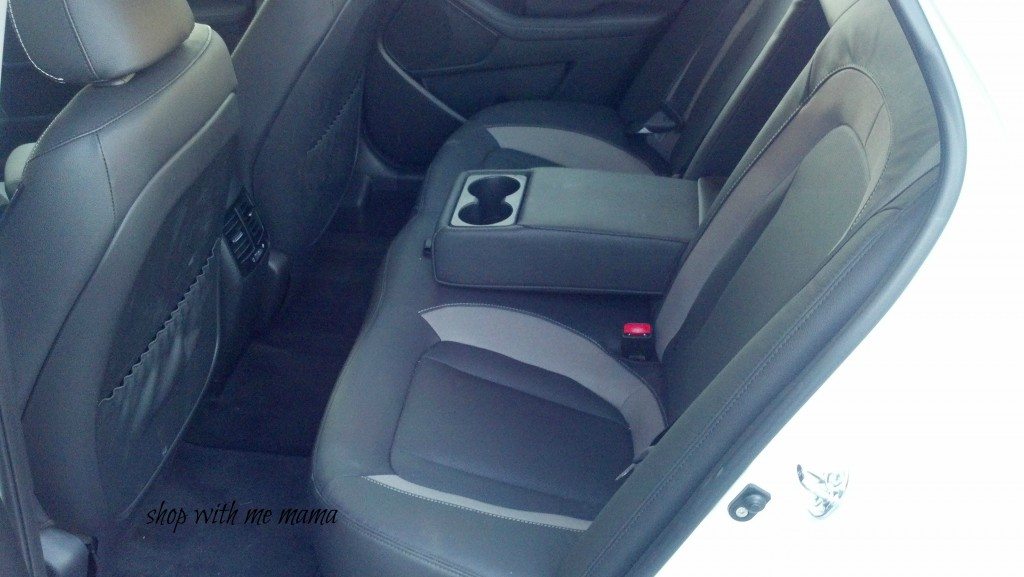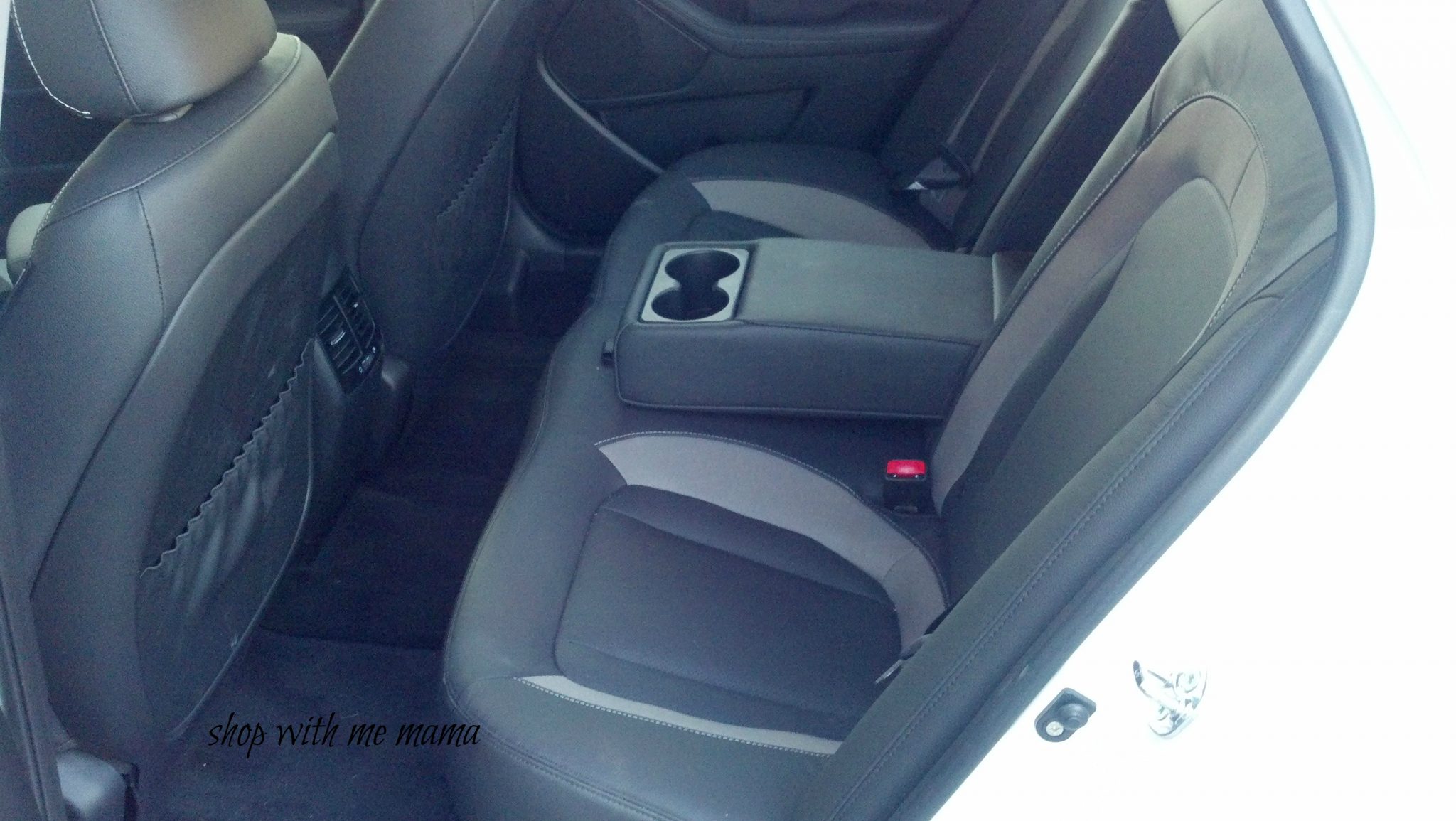 Did I mention you do  not need a key to start this car? Ya, you just push the button to start it up and when it does start, you can barely hear it! It has a 2.4-liter engine with a six-speed automatic transmission. Pair that with the 30-kw electric motor and lightweight lithium polymer batteries to power this beauty!! It worked on battery and gas, to ensure my traveling did not suck up that gas! Talk about awesome gas mileage!! This has a total of  206 horsepower. Pretty cool!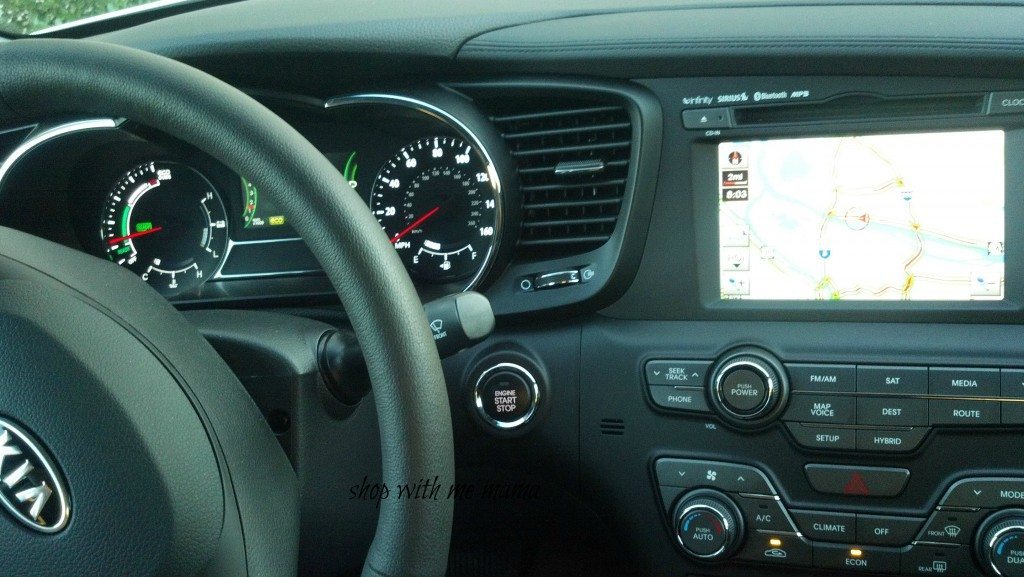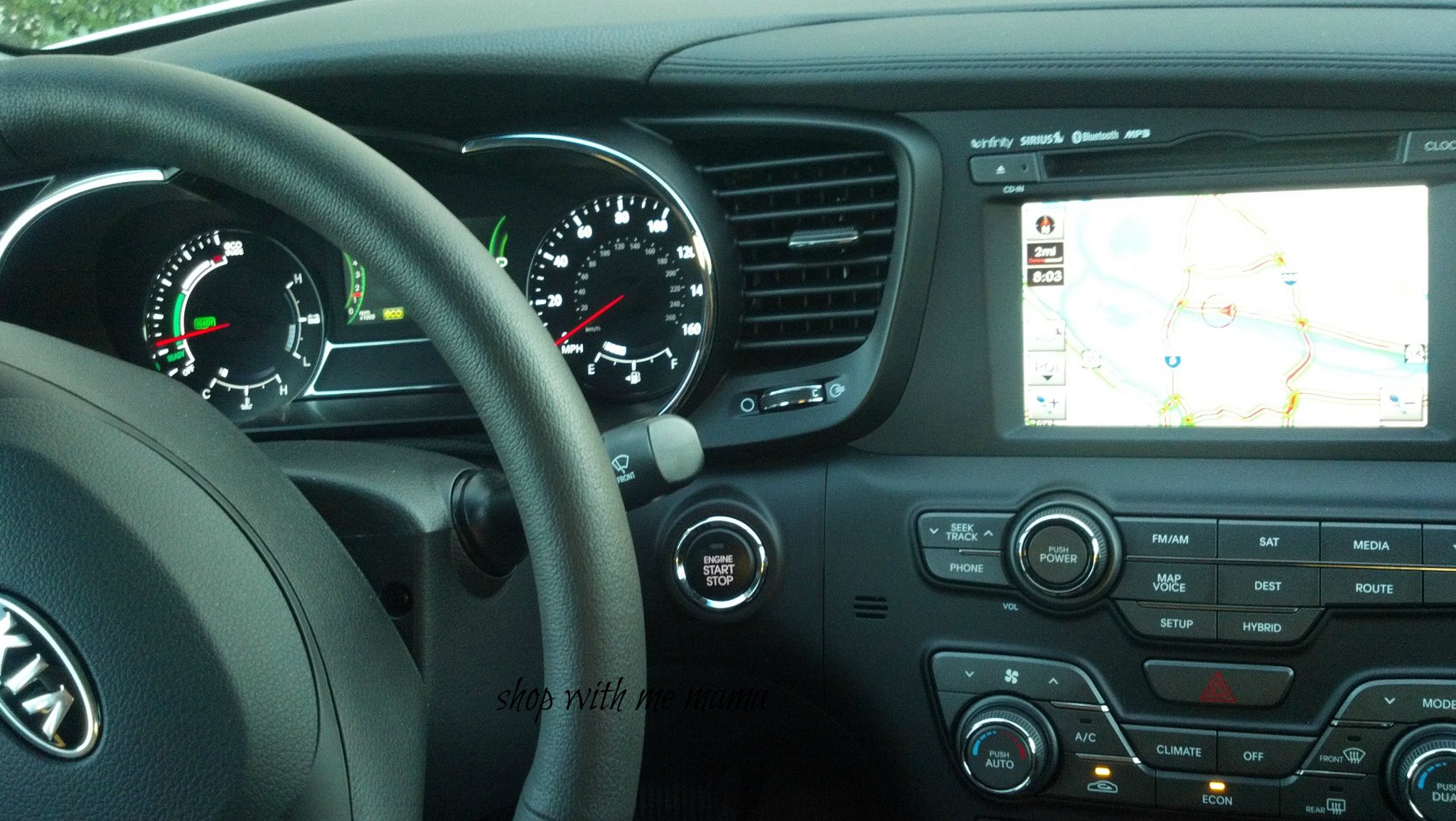 The great thing is that you don't need to plug this vehicle in, to recharge it. It simply recharges itself! The battery pack recharges by the energy from the gas engine. Very techincal, but that is what I understood it did. I mainly drove this car on the freeway and not really around town, only some. For me, it did well in town and definitely on the freeway! It is kind of zippy!!! 😉
We were so sad to see this vehicle go, but I am happy I got to experience the Kia Optima Hybrid for a week! If you are in the market for a spacious, economical car, I recommend this car to you. Great for a family of 4 or 5.
To find out more about the Kia Optima Hybrid and ALL of its many many features, please visit them online at http://www.kia.com/#/optima-hybrid Feel free to like Kia on FB and follow them on Twitter!
What do you look for, in a new car? 
Disclosure:
I was able to review this car for one week. All opinions are my own, thanks! Contains affliliate link.