This is a good post to read if you are looking to buy a new or used Kia. Read this first! 
So You Want To Buy A Kia? Read This First!
Are you in the market for a new or used vehicle? How about in the market for a new or used Kia? Okay, then you need to read this first!
Kia's are great vehicles. I had the opportunity to test drive one for a week when I lived in Washington. I only wish I could have kept that vehicle longer because though it looked small on the outside, it has LOTS of room on the inside!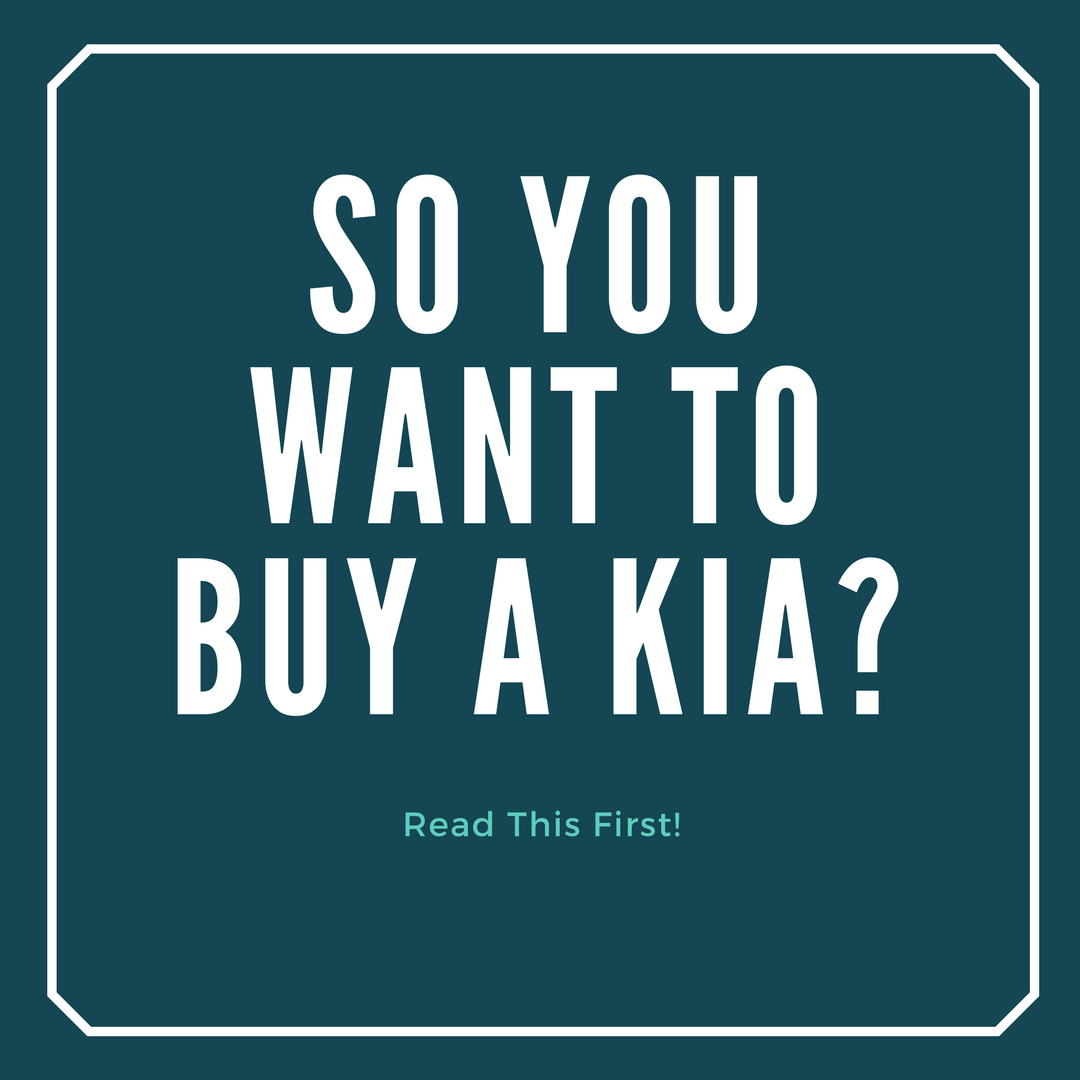 Kia's are great vehicles. I have never owned one but certainly, would love to one day.
Finance Your Kia
Financing isn't rocket science and your Kia is waiting for you! If you need to see if you qualify for financing a Kia, I recommend filling out the form you find here.
The Metro Kia Atlanta's Finance Department is your loan and car lease resource. They are eager to provide financing for your new Kia. They can also assist you in used car financing, what ever needs you have, they can help!
Another thing you can check out that will help you tremendously is their online car loan calculator. This will give you an instant loan rate! Then, you can proceed to their online finance application. Talk about being prepared and ready by the time you enter your local Kia Car Dealership!
Don't worry if you have bad credit all types of credit can qualify for an auto loan. As they always say, 'No credit? No problem!'. Plus, if you already have an existing loan, loans are available with low interest for you! They can also help you refinance your car loan or adjust the term of the contract. So, check out the site and see if they can help you out somehow!
What Kind Of Vehicle Do You Own? Do You Own It Or Lease It?