When it comes to educational toys, I am all for them. After my kids get tired of them, we pass them on to other kids who might like them. Educational Insights has so many cool and educational toys. I like the huge selection of toys to choose from and we are drawn to this site when the holidays draw near. I found out about some new toys that Educational Insights launched this year. They are not only really fun to play with but are educational too.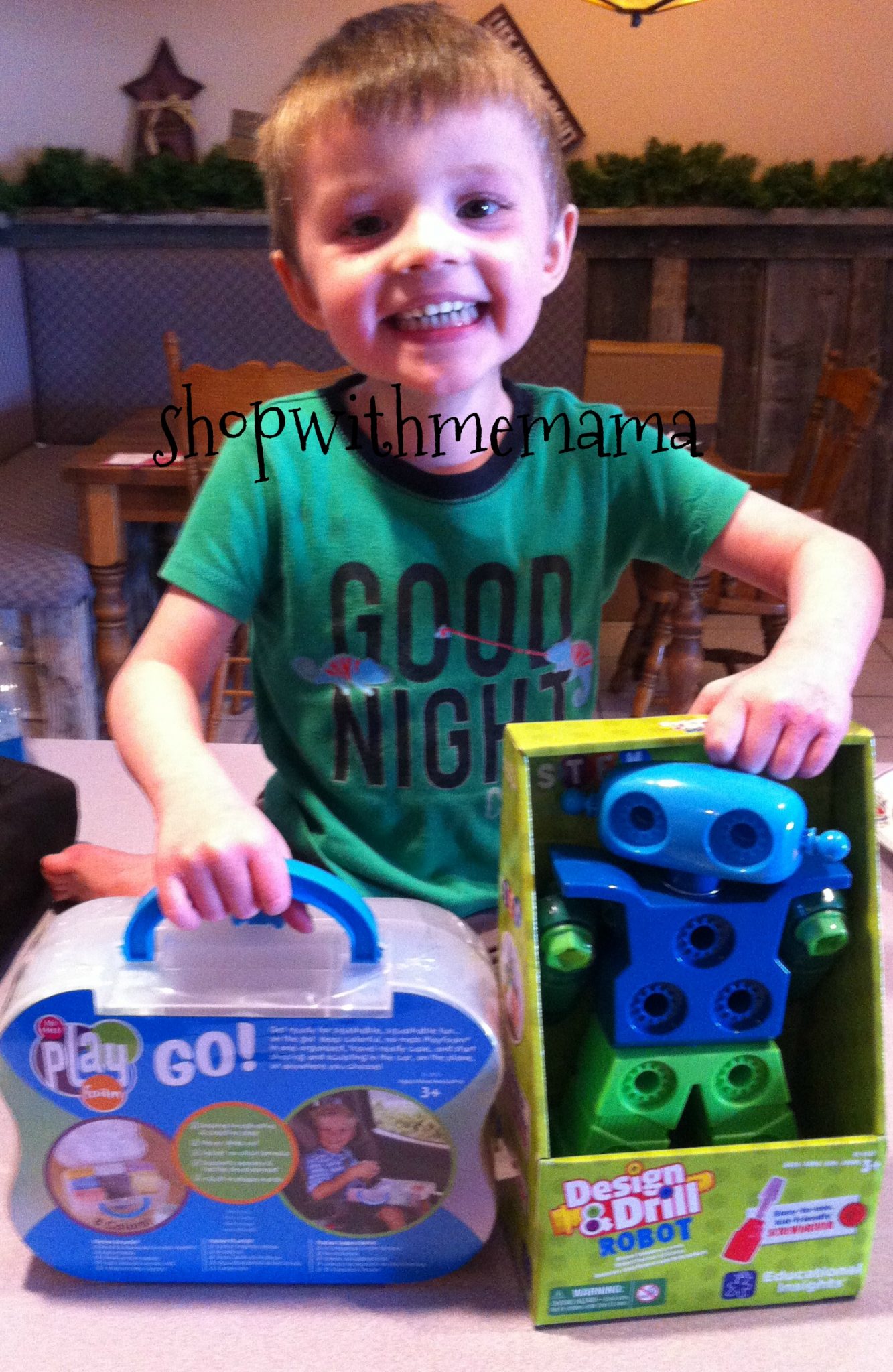 4 Must-Have Toys From Educational Insights
1.Design and Drill Robot. He is one cute robot and you can do a lot of things for him! My little one likes to take things apart and put them back together again, so this toy was an instant hit.
The robot comes put together, you just have to add the stickers to him and his screws. Your child can then unscrew and screw the screws into the robot. This helps your child with coordination, helps him learn colors, and more.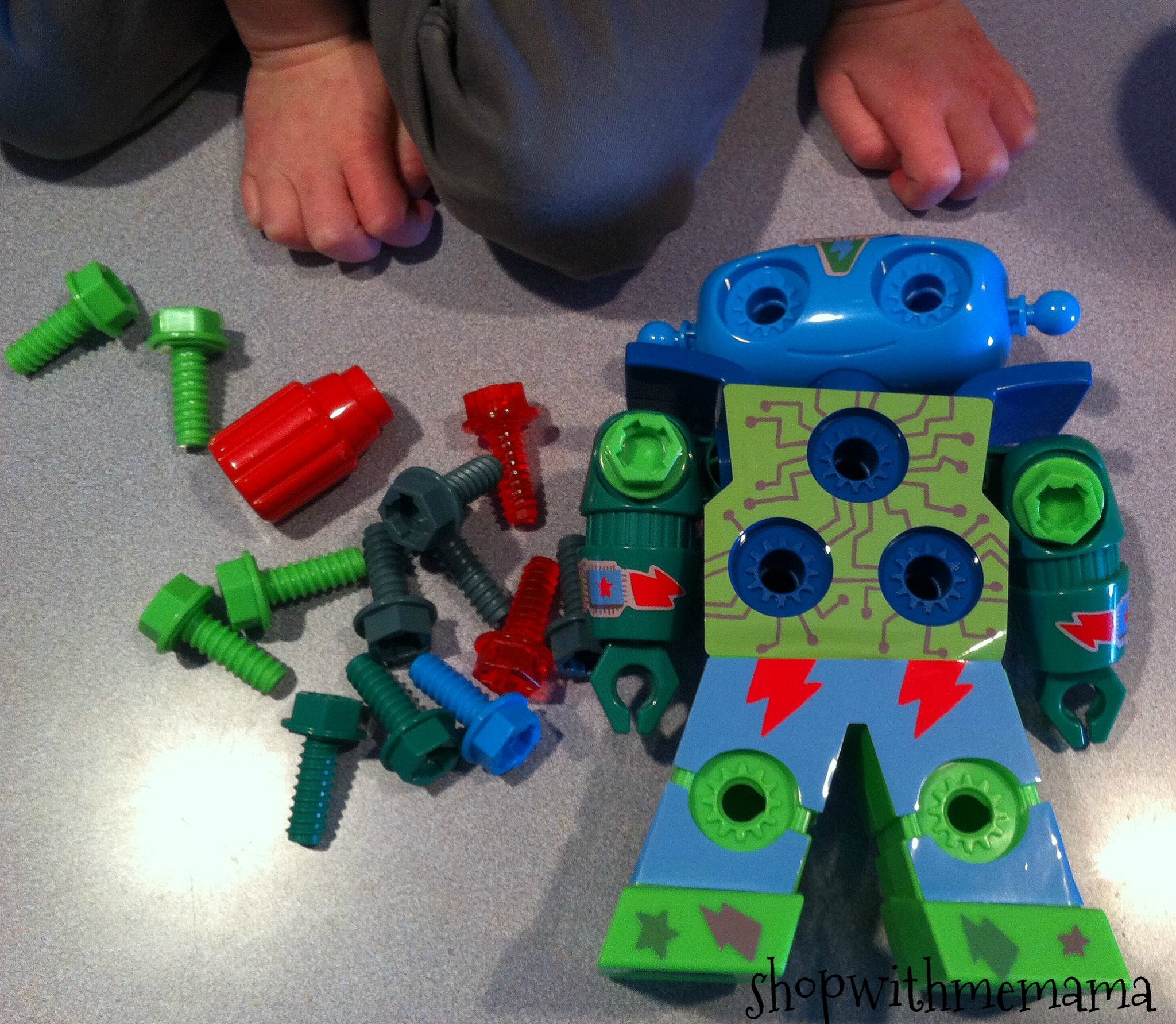 Features/Promotes:
Promotes hand-eye coordination, matching, patterning
Develops problem-solving skills
Builds construction and fine motor skills
Perfect for STEM learning
Cut to the Chase
Rockin' robot with swivel head, arms, and upper body
Includes colored bolts and a kid-friendly screwdriver
Customize with decorative stickers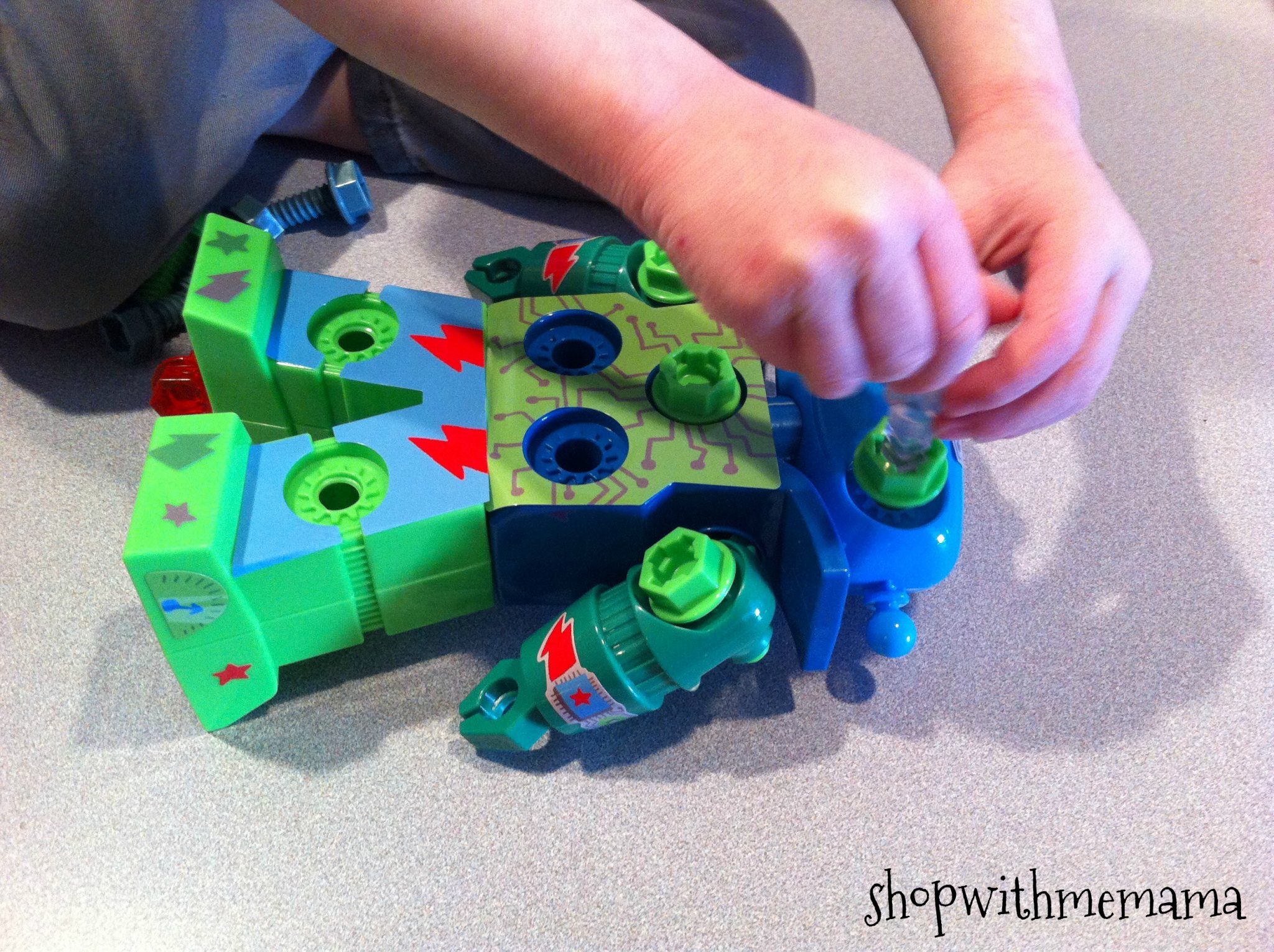 The Design & Drill Robot retails for only $12.99, so it is totally affordable and keeps your child engaged. Recommended age: 3-6.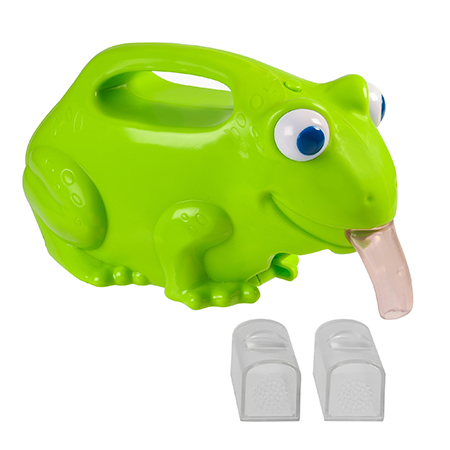 2. GeoSafari Jr. Bug Vac 'n' View. Your little explorer will love this handy, easy-to-carry tool that helps them discover and examine all types of creepy crawlers. Safely catch and collect critters with this all-in-one bug vac packed with all of the tools children need for up-close views of fascinating insects. It Retails for $21.99 and the recommended age: is 4-7.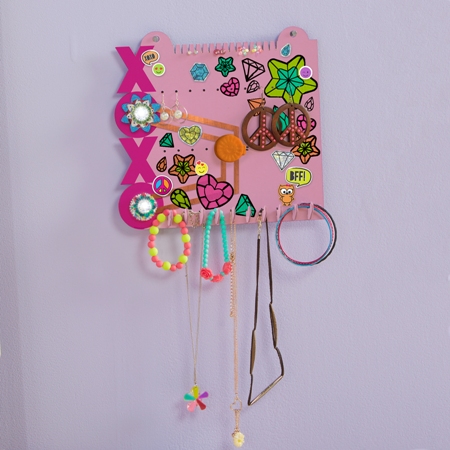 3. IllumiCraft. With IllumiCraft, kids can learn to engineer simple circuits, then use their creativity to customize their colorful crafts with awesome accessories. These fun, DIY kits give creative kids a kickstart into basic engineering and a brilliant look into the science behind circuitry. Retails for $19.99. Recommended age 8-12.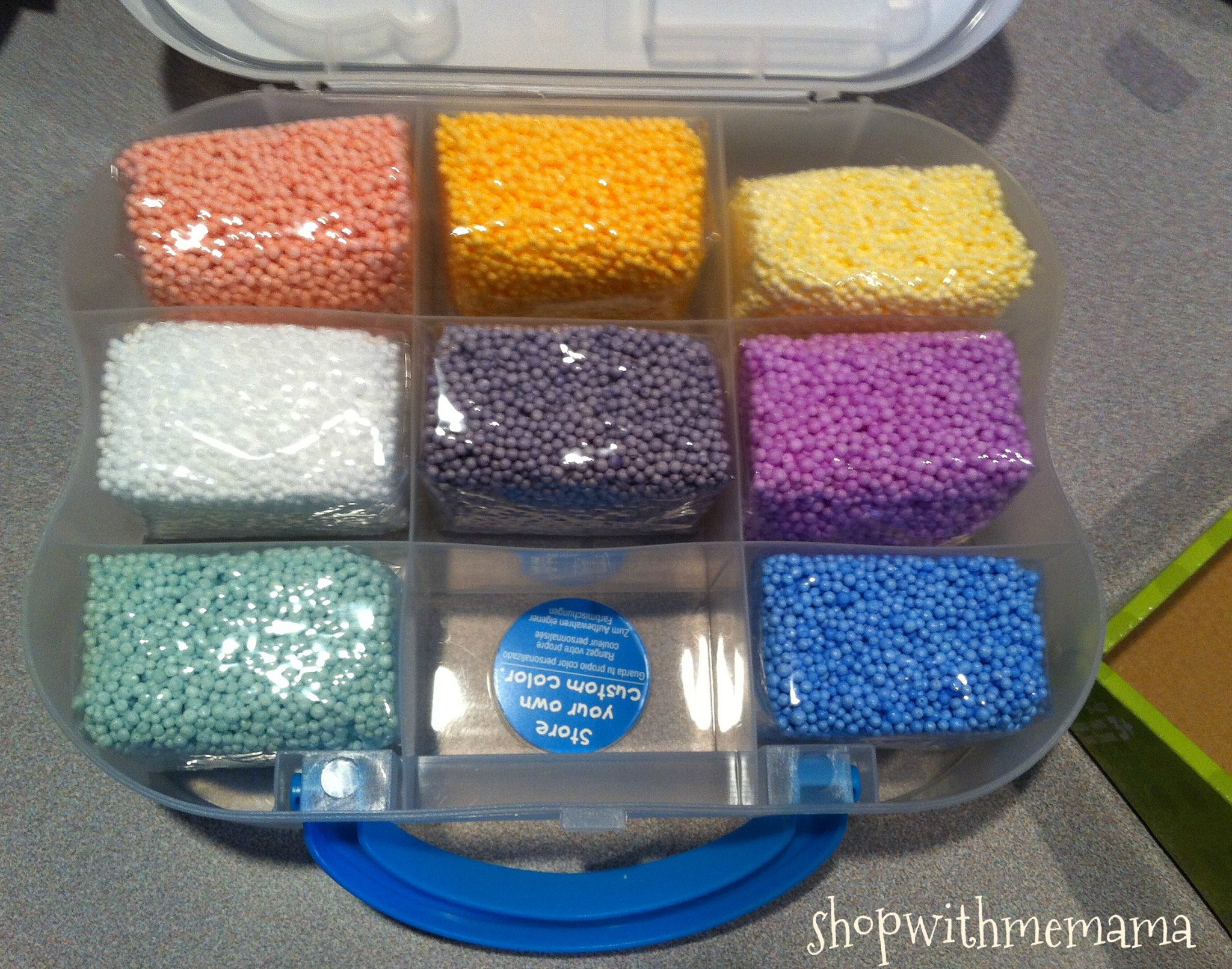 4. Playfoam GO! Now, this stuff is cool! I even had to sit down and play with it! At first, when I saw it, I thought 'oh no! Another toy that is going to make a HUGE mess in my home, ugh'. But, low and behold, it really did not make a mess at all.
The only times it did was when my kids took it from the table and brought it on the carpet (though it comes right off the carpet) or played with it by throwing it in the air and squishing it into walls, etc. But, other than that, lol, it is not messy! I was shocked and relieved.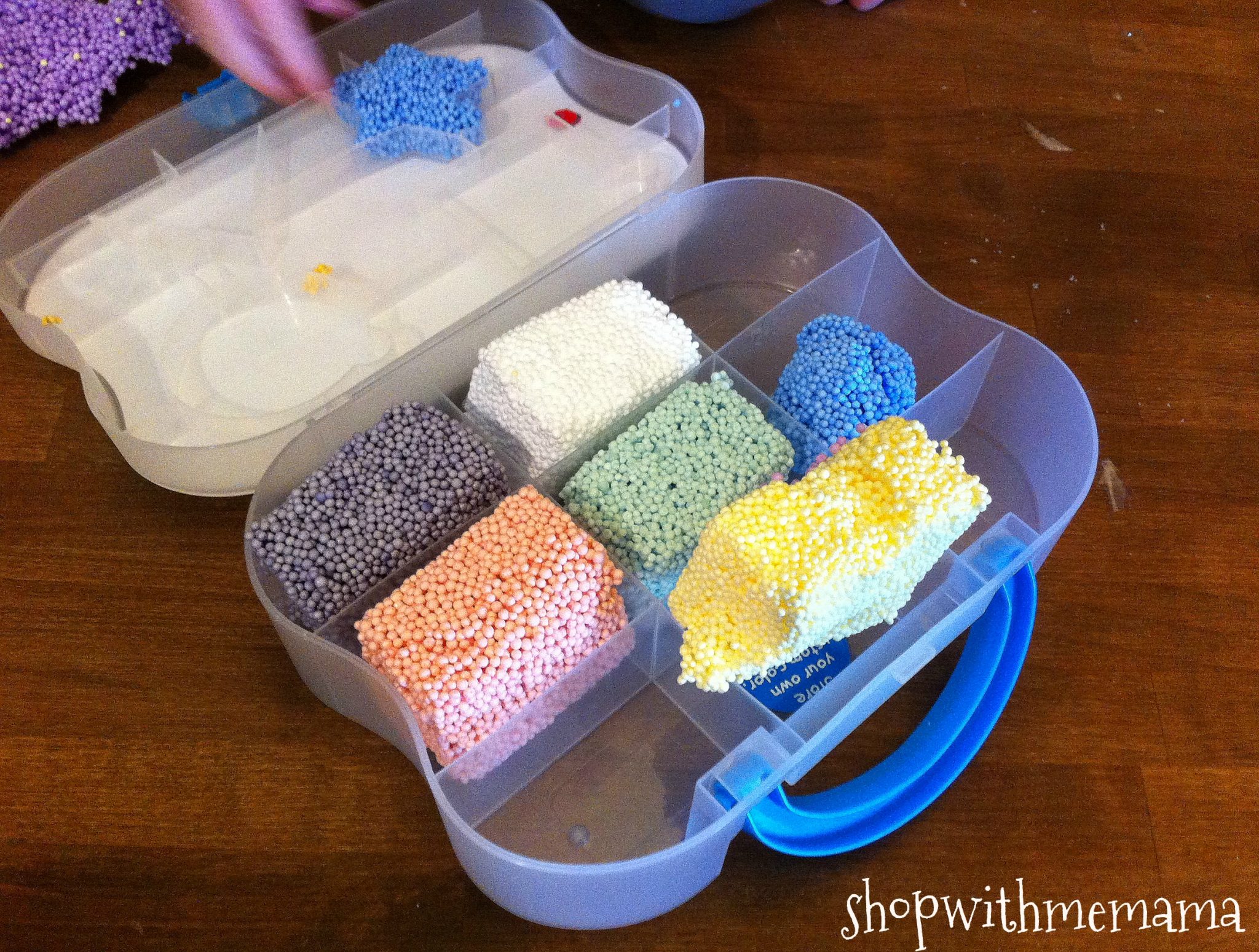 The Playfoam GO! comes in a nice plastic carrying case so your child can bring it literally anywhere. On the road, to a friends house, etc. This is just foamy, squishy, and moldable stuff and it is really entertaining! You can mix and match the colors for more fun color options. Each Playfoam piece comes in a little compartment. The lid part has molds you can use to create fun objects.
About Playfoam GO!
Get ready for squishable, squashable fun…on the go! The Playfoam® GO! portable carrying case includes 8 cool Playfoam colors, each kept neat and tidy in its own compartment. There's even a ninth bonus compartment for mixing Playfoam colors!
*Encourages creative play
*Helps develop fine motor skills
*Provides tactile and sensory stimulation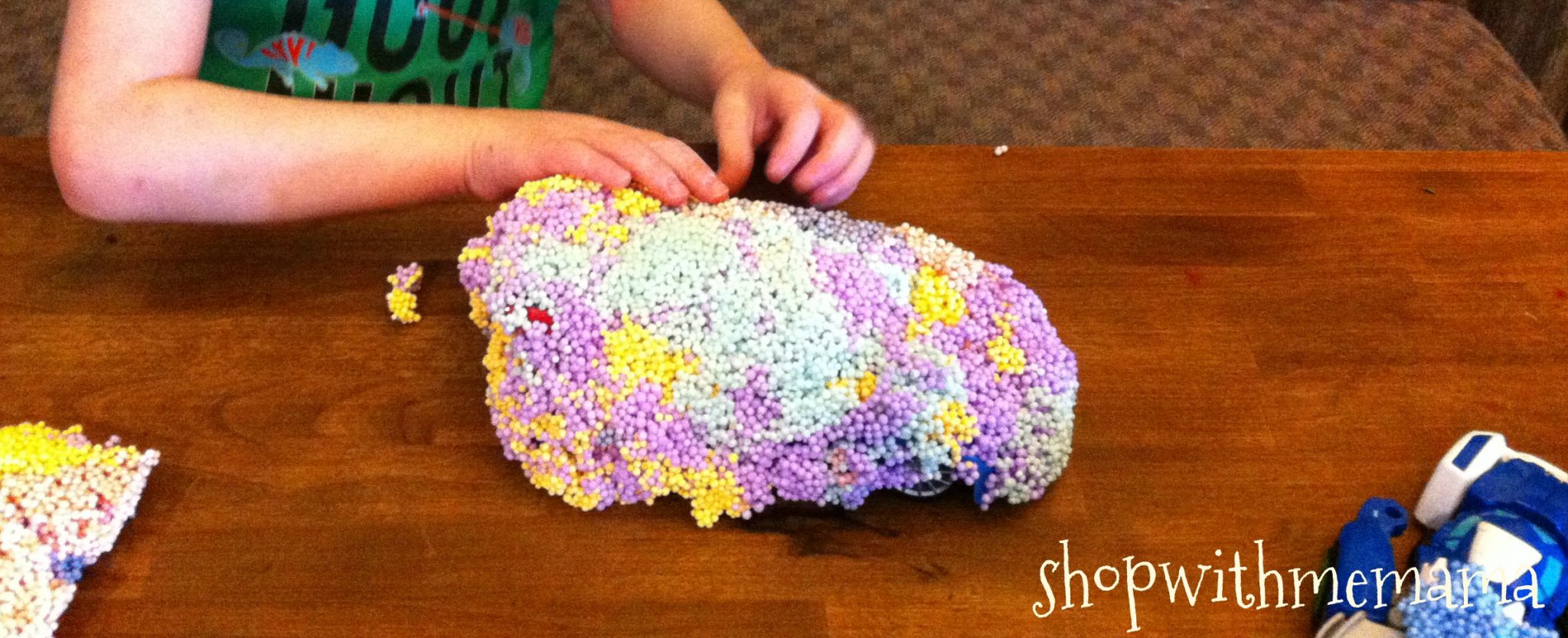 *Non-toxic molding material
*Easy to store and won't dry out
*Won't stick to carpet, clothing, or any other fabric
This is inexpensive and retails for only $14.99. Recommended for kids ages 3 to 6 (though my older kids really loved playing with it too, and me!). Click here to see more fun, educational games!
Buy
To purchase any of the newly released toys you see above, just visit Educational Insights online at https://www.educationalinsights.com/.