*5 Best Reviewed Polyester-Free Cooling Pillows. This post is brought to you by Amina S.
If you have trouble sleeping at night, you should consider getting a polyester-free cooling pillow for a better night's sleep. Investing in a cooling pillow is great for a variety of reasons, such as regulating body temperature, but also getting one that's polyester-free can help people with allergies. Here are 5 best reviewed polyester-free cooling pillows you can buy today.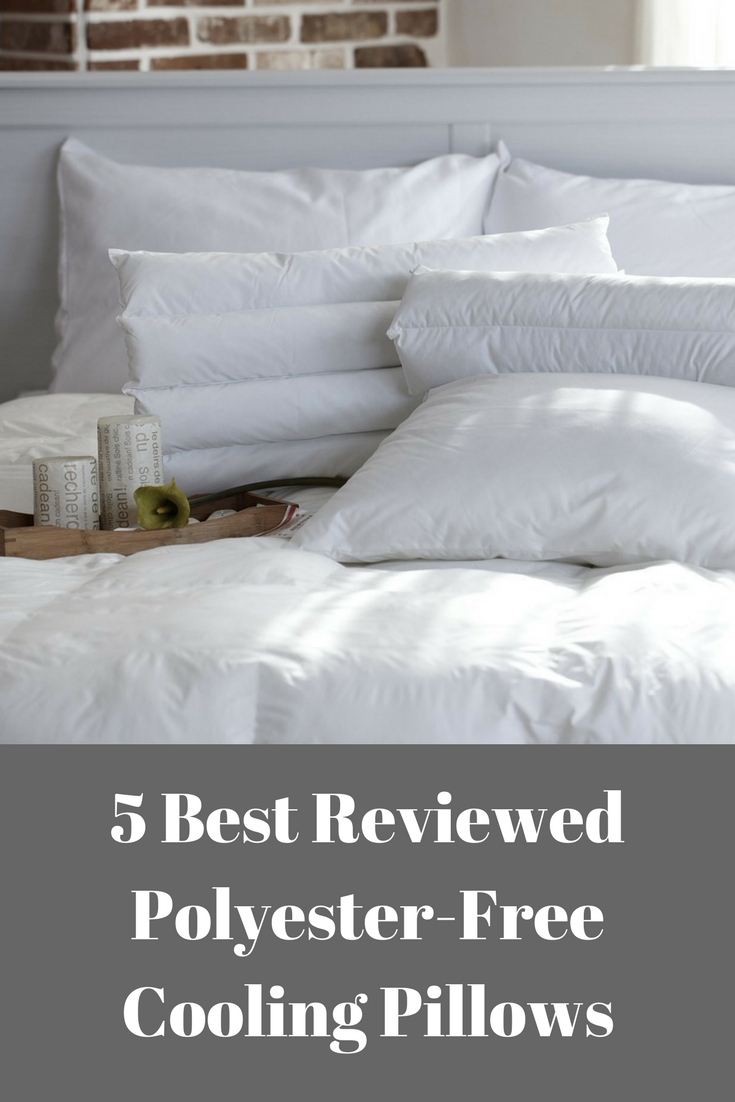 1. SleepBetter Iso-Cool Memory Foam Pillow
The SleepBetter Iso-Cool Memory Foam Pillow is one of the best-rated pillows on the market due to its active air technology that helps you sleep better at night. The SleepBetter pillow has the ability to absorb any extra heat your body gives off as you sleep, and its thickness is perfect for side sleepers.
However, this extra thickness also adds both comfort and support to help keep your neck and head aligned as you sleep. The SleepBetter pillow uses microscopic PCM beads that help regulate your body temperature while sleeping at night. Also, it uses 100 percent Viscoelastic memory foam that keeps its shape no matter how long you sleep or compress on it. For more information, you can read other Sleepbetter cooling pillow reviews.
2. Classic Brands Reversible Cool Gel and Memory Foam Pillow
This cooling pillow from Classic Brands is one of the most popular ones on the market due to its open-cell memory foam, which is some of the most advanced foam pillow technology. However, due to its reversible option, you get the same experience no matter which side you use. For example, in warmer weather, you can use the gel layer for a cooling feeling, and in colder weather, you can flip the pillow over for a warmer feeling. This reversible cool gel pillow is primarily best for side and back sleepers.
However, even if you're a stomach sleeper, its design and foam technology make it incredibly comfortable for you too. Also, the cooling pillow comes with a mesh hypoallergenic knit cover for people who suffer from allergies. The cover is machine washable as well, which makes it easy to clean on a regular basis.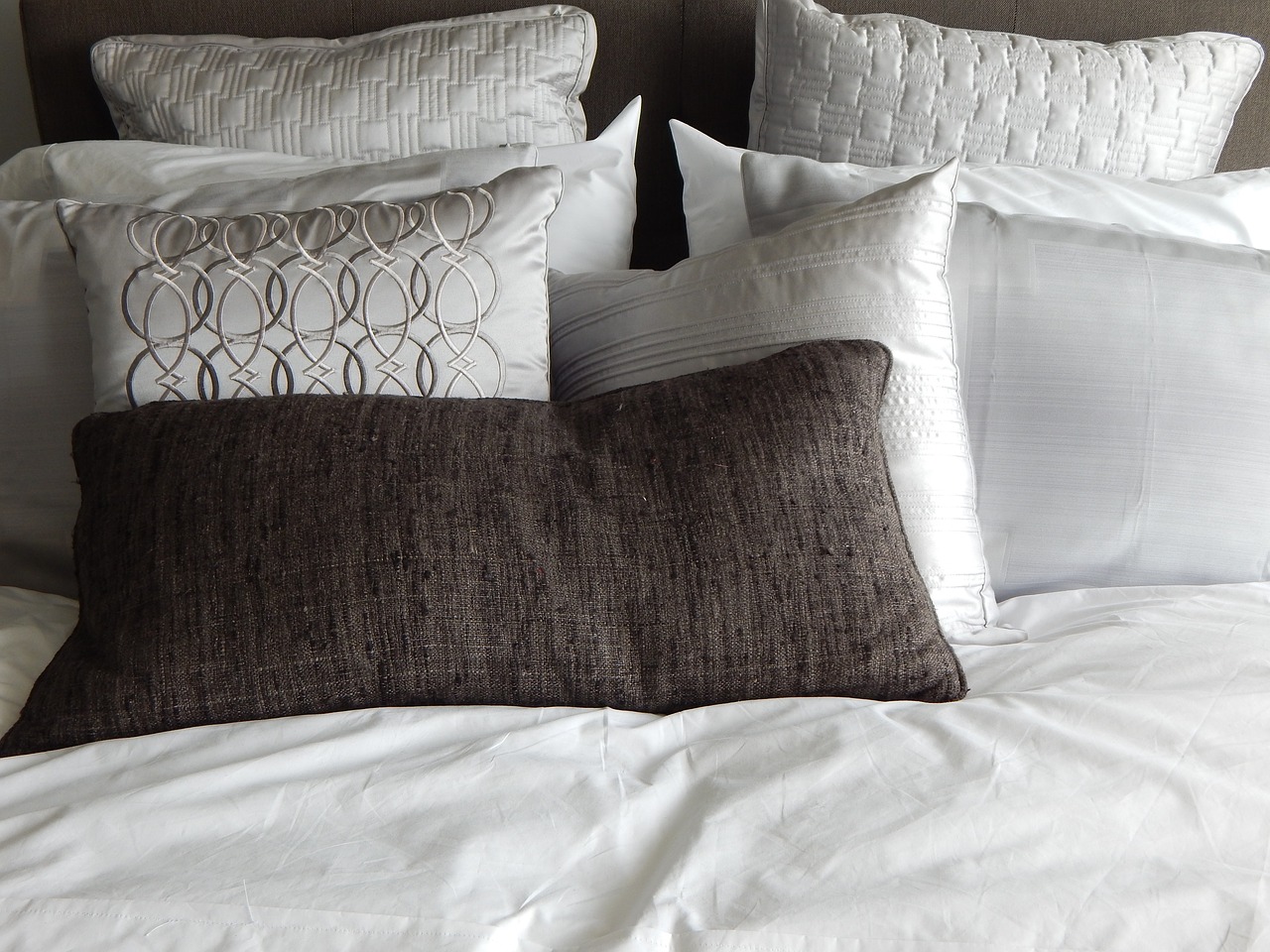 3. Sleep Innovations Cool Contour
The Sleep Innovations Cool Contour pillow offers therapeutic support, cooling effects, and comfort as you sleep. The cooling pillow is ideal for side sleepers and those suffering from stiffness and pain. Thanks to its therapeutic properties it helps provide spinal alignment for both back and side sleepers as well.
Although this pillow is costly, it's a high-quality cooling pillow that has a luxurious removable and machine washable cover. Also, the manufacturer offers a five-year warranty to ensure the shape holds for years to come.
4. Dreamfinity Cooling Gel Pillow
With a name like Dreamfinity, you can be sure you will get a good night's sleep with this cooling pillow. This pillow will regulate your body temperature, keeping you cold during those hot summer nights. The Dreamfinity is perfect for any sleeping position. It features a unique micro-bubble gel layer and memory on the inside. This creates the perfect combination of coolness and support.
It is also great for those with neck pain as the cooling gel can be quite soothing. Additionally, it will not lose its shape over time. Unlike traditional pillows, the Dreamfinity will remain fluffy for year after year. It is also very comfortable, too! Altogether, this pillow is one of the best due to its cooling properties, support, and comfort.
5. Product Stop Cooling Gel Memory Foam Pillow
The Product Stop Cooling Gel pillow is one of the best polyester-free cooling pillows available today. The specialized cooling gel reduces heat build-up and keeps you feeling cool and comfortable all night long. The 60 D memory foam is ideal for people who sleep on their sides as it contours to their body and offers lots of support.
It also features a U-neck design, which contributes to its supportiveness. This also makes it a great pillow for those with neck and back pain. Additionally, this pillow comes with a lifetime warranty and a money back guarantee. There is no risk when buying the Product Stop Cooling Pillow. Why not try it out today?
It's important to get a good night's sleep every night. However, with cheap store-brand pillows, you won't be able to get the best sleep every night. Hopefully, with the help of these five reviewed polyester-free cooling pillows, you can find the perfect pillow to help you sleep better at night.