*This post is sponsored by BabbleBoxx.com on behalf of Single Edition Media, all opinions are my own.
The older I get the more I try to eat healthier and do things to ensure I keep myself young (or at least TRY). Getting older is no fun, but staying on top of your health can make it easier!
That brings me to these 5 Must-Have Women's Health Products For Fall!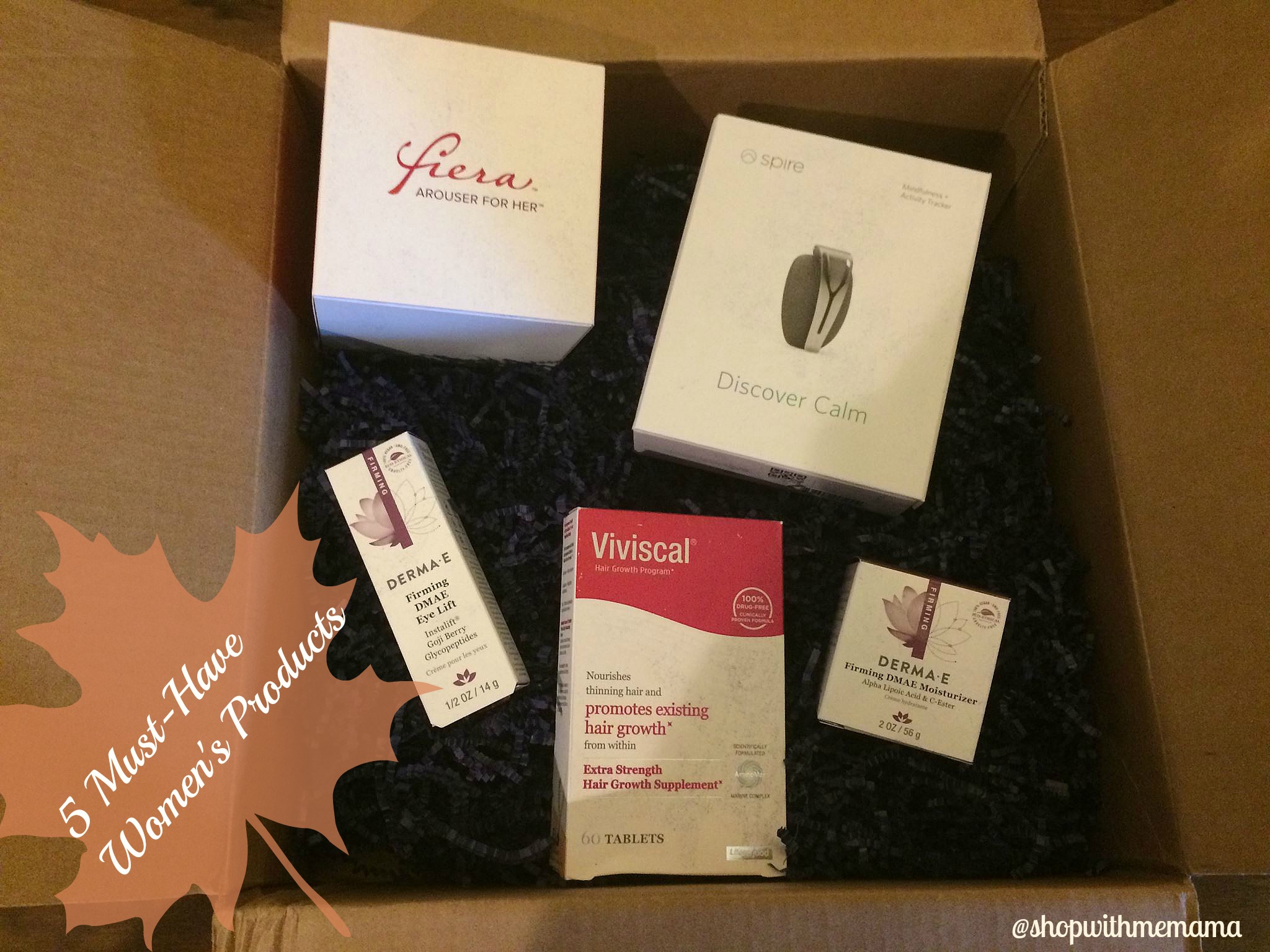 1.Spire Wearable Wellness & Activity Tracker
I have never seen anything quite like the Spire Activity tracker! I am so impressed. Upon opening the really neat box it came in, I was immediately intrigued by this little device! It looks and feels like a stone and that was really cool. It has a little clip on it so you can easily hook it onto your bra or the inside of your pants.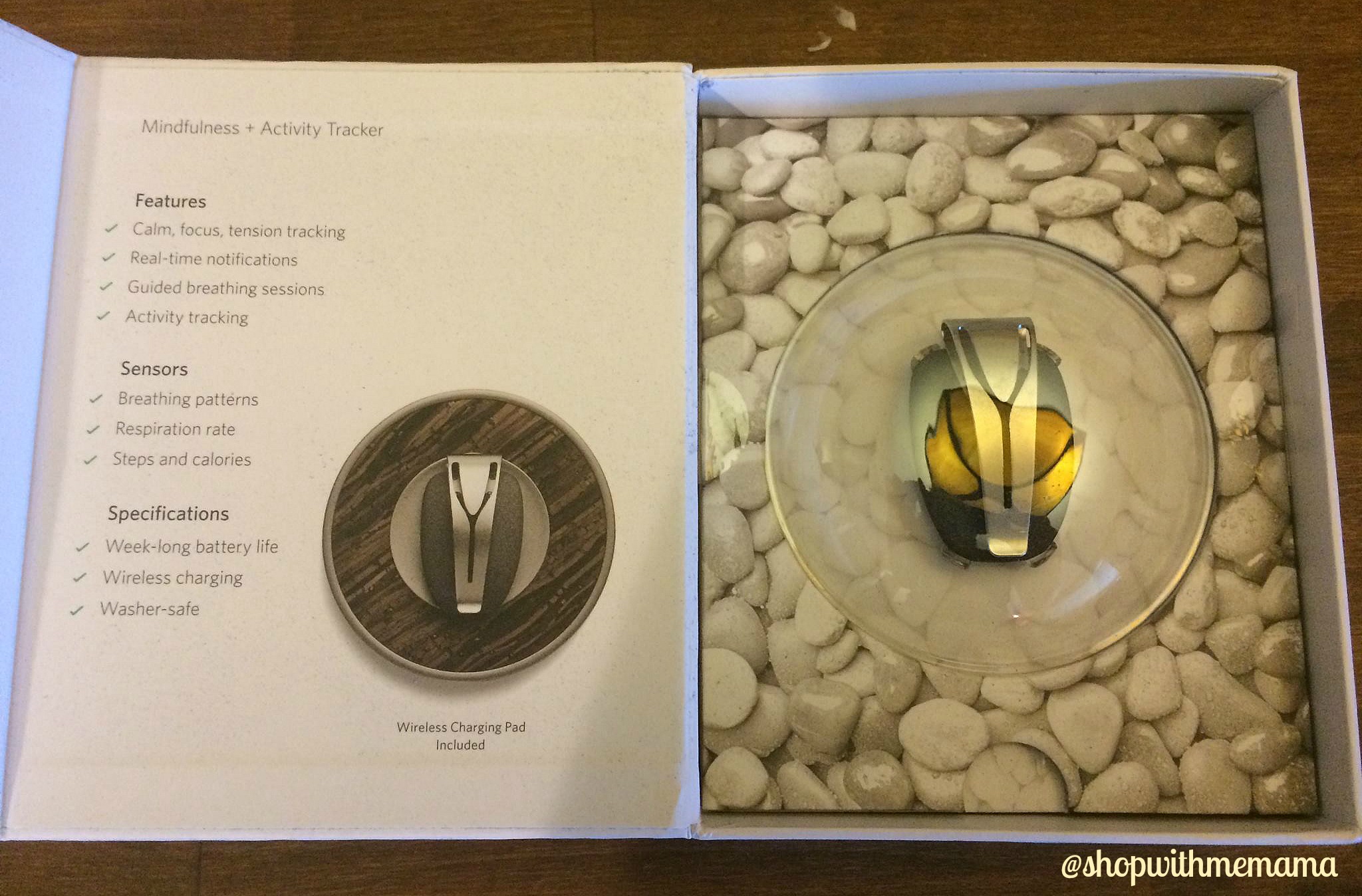 The Spire Wearable Wellness and Activity Tracker does some amazing things like being a "trainer" for mindfulness & mindful living so you can become more peaceful.
When it needs to be charged you simply lay it on the really cute dish/platform it comes with. Plug it into your computer/laptop and a little blue light will flash off and on to show it is charging. The charging station is SO cute!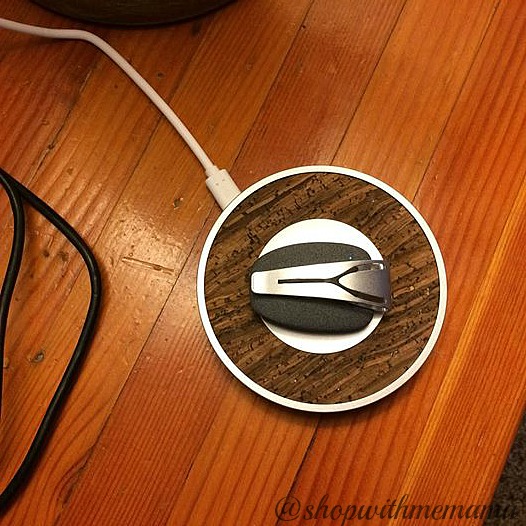 Spire helps you realize when you get irritated when you are focused when you are active or whenever your behavior changes. It helps you to pinpoint the moments you need to change, like when you got mad or stressed out at something that wasn't worth it. It is a great device for stress management.
Spire will alert you to lead a more mindful and calmer state or help you to become more active each day. When you wear Spire the Spire Platform will learn to anticipate stressful events before they are likely to happen. It will alert users with actionable insights on how to prepare and experience a calmer life.
Spire is fully integrated into the Apple Health App and works with Apple watch. An Android App is also now available. Did I say I LOVE this device?!? Who couldn't use more PEACE in their lives?
Discount Offer!
Get $10 off when you purchase Spire at this link – Discount is applied at checkout! The Spire retails for $99.95.
Connect with Spire on Facebook, Twitter, and Instagram!
2.Viviscal Extra Strength for strong, healthy hair
This is another great product for women. I am sure one time or another you had some loss of hair. Whether it was during pregnancy or just brushing your hair after you wash it and hair coming out. It can be scary!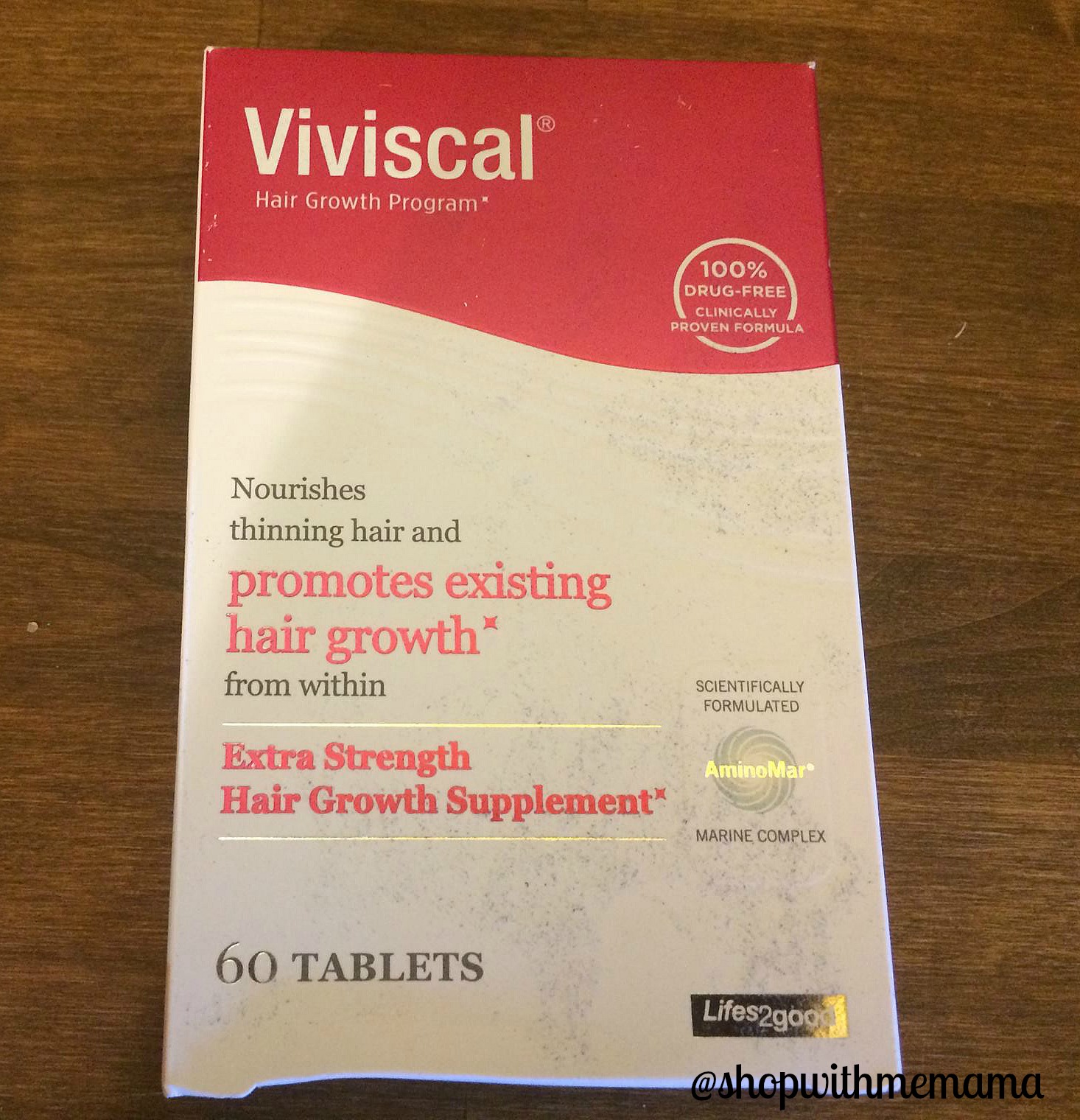 I have thinning hair on the sides of my head by my temples and I am doing something now to help fix that issue. Viviscal Extra Strength nourishes your hair from the inside out. It is scientifically formulated and clinically proven to promote thicker, fuller hair and reduce hair shedding in women of all hair types and promotes hair growth.
You take two pills a day (once in the morning, once at night) with food and water. Results can be seen after 3-6 months. Thereafter, users may reduce their intake to 1-2 tablets daily. This product is loved by celebs like Jennifer Aniston, Gwyneth Paltrow, Karlie Kloss, Reese Witherspoon and Miley Cyrus! 60 tablets are $49.99.
Connect with Viviscal on Facebook, Twitter, and Instagram!
3.Dermae Firming DMAE Eye Lift 
I love beauty products, that is no lie. Whenever I get a new one to try out I get excited! The Dermae Firming DMAE Eye Lift & Firming DMAE Moisturizer are great skincare products. I already know and love the brand, so receiving these products was cool!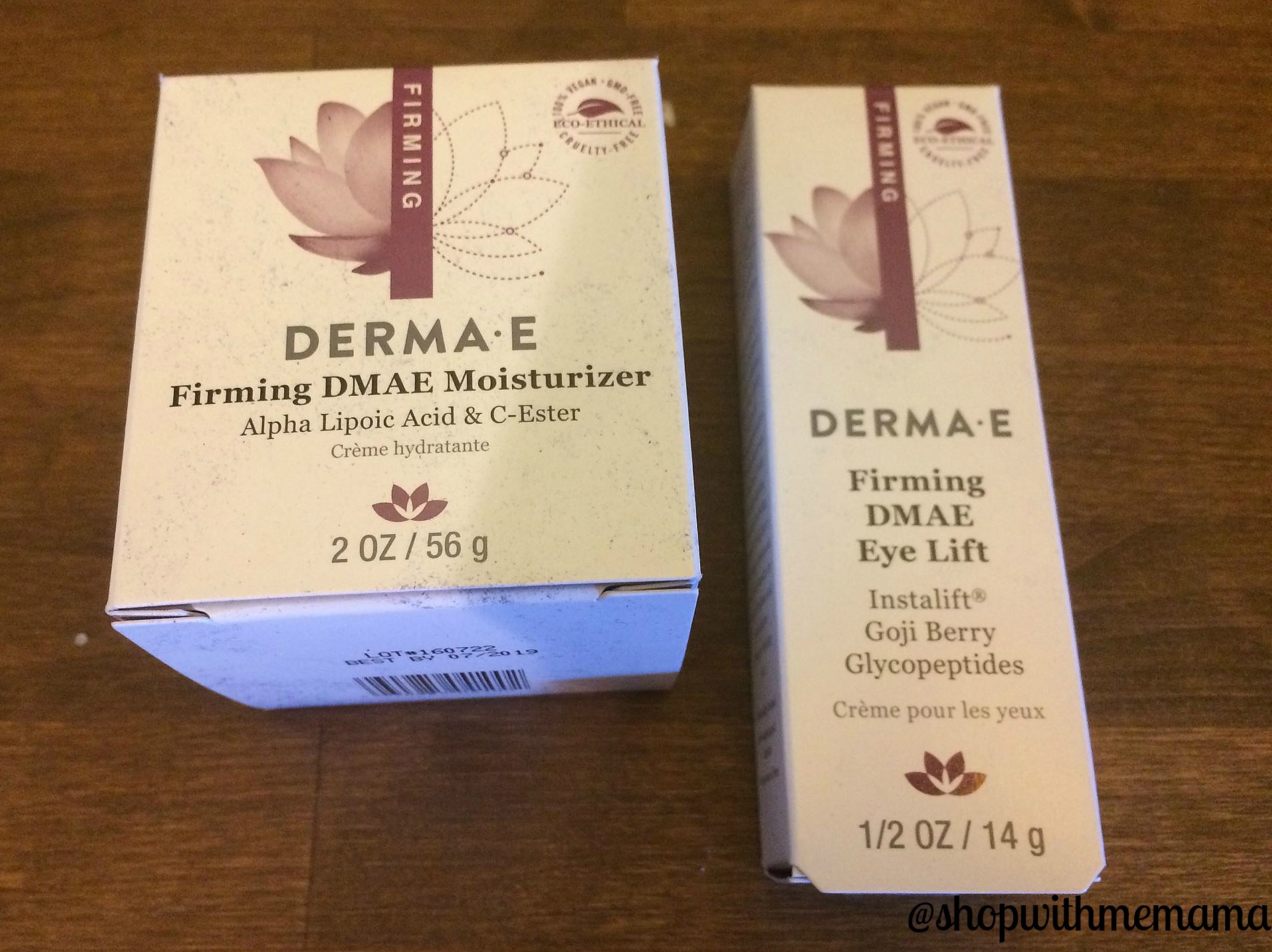 Firming DMAE Eye Lift is a multi-action eye cream. It helps to revive and smooth the look of your eye area. It goes on smoothly and absorbs nicely into the skin. The widely-acclaimed DMAE helps to visibly improve the appearance of your skin's firmness for a more 'lifted' look. It has wrinkle-fighting peptides that include Instalift Goji Berry.
How To Use:
Firming DMAE Eye Lift – Apply a pearl-sized amount to your ring finger and gently pat around your entire eye area. Works well under makeup. With continued use, this pro-collagen and proelastin blend leaves the delicate eye area firmer, smoother and younger-looking.
Retails for $24.95
4.Firming DMAE Moisturizer
Firming DMAE Moisturizer is a nutrient-rich moisturizer and is clinically proven to improve the appearance of skin's firmness, hydration, and elasticity. This is an antioxidant-rich Alpha Lipoic Acid and Vitamin CEster anti-aging product that helps to nourish your skin for a more revitalized appearance.
How To Use:
Firming DMAE Moisturizer – Apply a rich layer onto clean face and neck. Use in the morning and evening. Works well under makeup. Ideal for those who are looking to visibly firm and lift the face or neck.
Retails for $22.50
Connect with Dermae on Twitter, Facebook, and Instagram!
5.Fiera® by Nuelle™
This one is a bit personal and not really something I would talk too much about on my blog. But, it is worth mentioning for us women 😉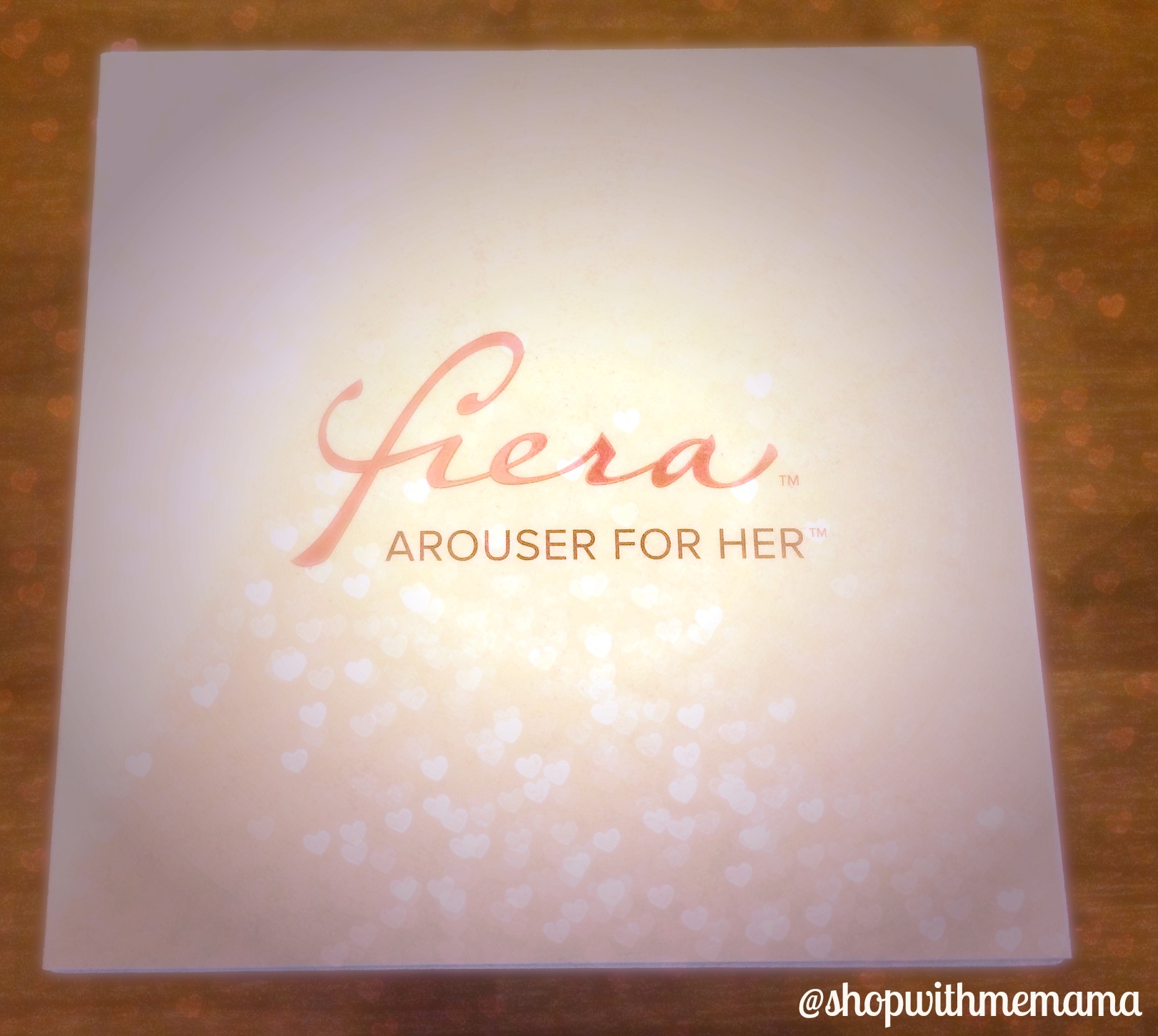 Fiera is a really small and discreet product that uses light stimulation and suction to enhance blood flow to the nether region. This is a great product for women to use, right before intercourse.
Discount Code!
Use code Babble for 10% off at http://www.fiera.com! Retails for $250.00.
Connect with Fiera on Facebook, Twitter, and this Twitter!
What Product Would You Most Likely Try From My List?