Shopping for a teen can be quite the challenge, but shopping for teen jewelry is almost impossible if you're not keeping these five things in mind.
Your teen will have his or her own style that you must keep in mind, as we tend to lean towards things we know we'll like as parents, rather than what our teens will like.
From nickel allergies to jewelry store alternatives and more, here are five important things to keep in mind when you're shopping for teen jewelry.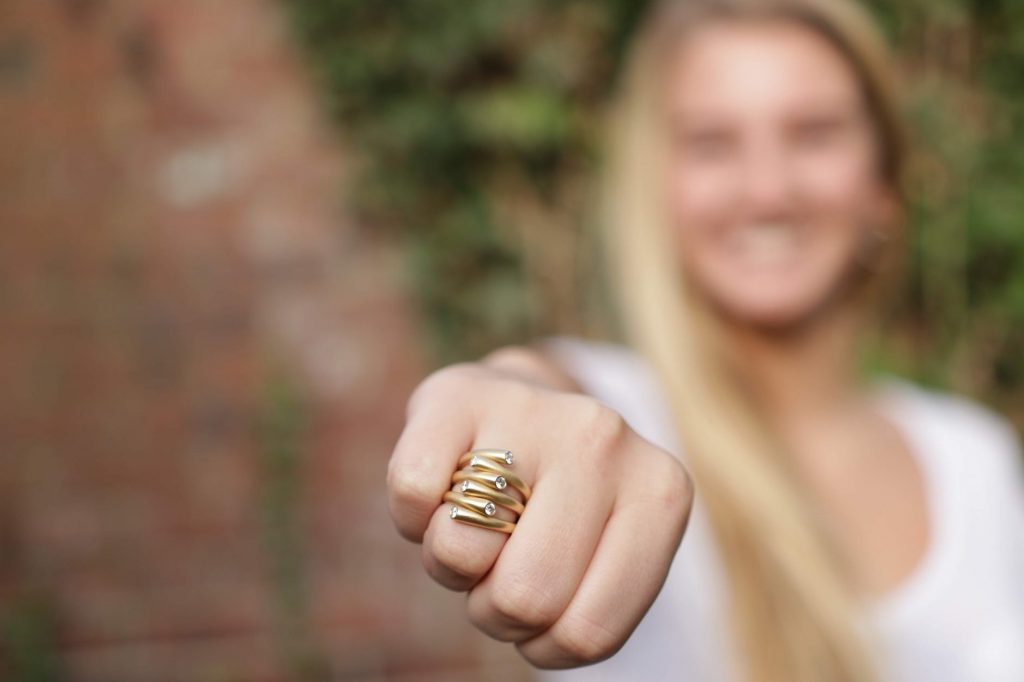 5 Things to Keep in Mind When Shopping For Teen Jewelry
Nickel Allergies are Widespread
Nickel is a silvery-white metal that's one of the most abundant elements on Earth, and it's found in nearly everything we use on a daily basis. Electronics, faucets and pipes, and yes, even jewelry contains the compound.
Why is that? Because nickel is a stable metal that makes for an excellent filler for metal alloys, especially in jewelry. It helps stabilize the metals during heating and cooling, and also makes jewelry production cheaper, since less precious metals are used if nickel is present.
While nickel may be everywhere, it's not exactly the safest compound known to man. In fact, under the right circumstances, nickel can actually be carcinogenic, or cancer-causing.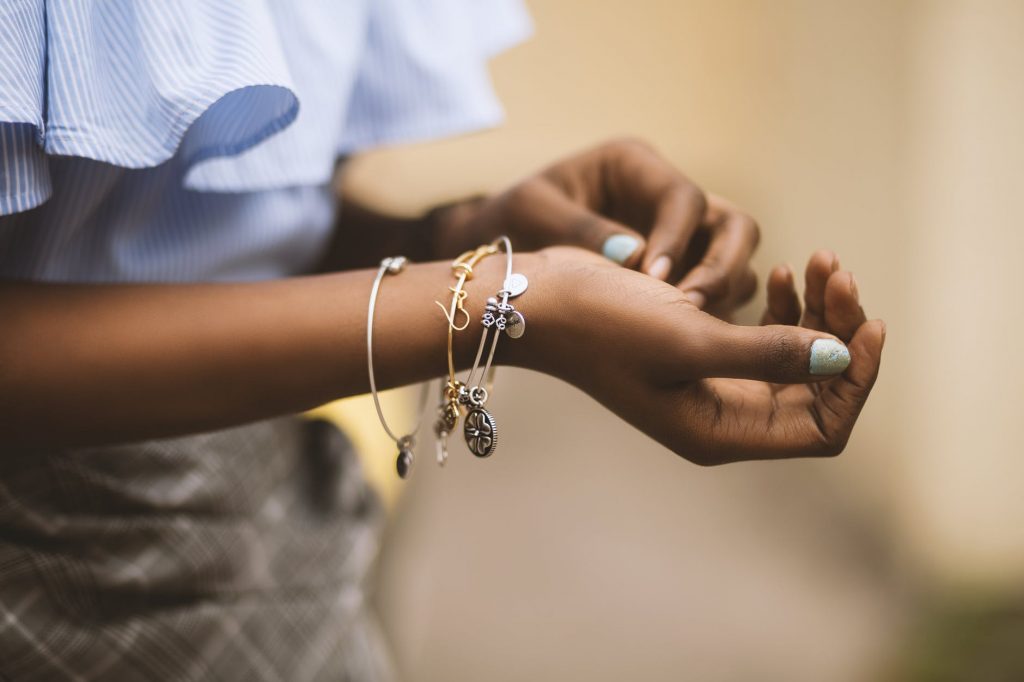 While you won't necessarily need to worry about your teen developing cancerous cells from his or her jewelry, it's still an important consideration when you're shopping around.
Nickel allergies are quite widespread, affecting approximately 10-20 percent of the population. Nickel allergies can make jewelry containing nickel incredibly unpleasant, with the wearer developing rashes, swelling, and more. When you're shopping for teen jewelry, opt for nickel-free options or hypoallergenic earrings instead.
You Don't Have to Shop at a Jewelry Store
Most people think that the best place to get teen jewelry is the jewelry store, and this isn't necessarily true. In fact, since physical stores have so much overhead to account for, their prices are normally twice what you'll find online, if not more.
Jewelry-making is an expensive and labor-intensive process, but you can still find high-quality options online that match or beat in-store prices.
A gift box for earrings can save you more than a few dollars, and you won't even need to leave your house to get it. Most websites offer free shipping for earring gift boxes, and each month your teen will get a brand-new high-quality set of hypoallergenic earrings to add to their collection.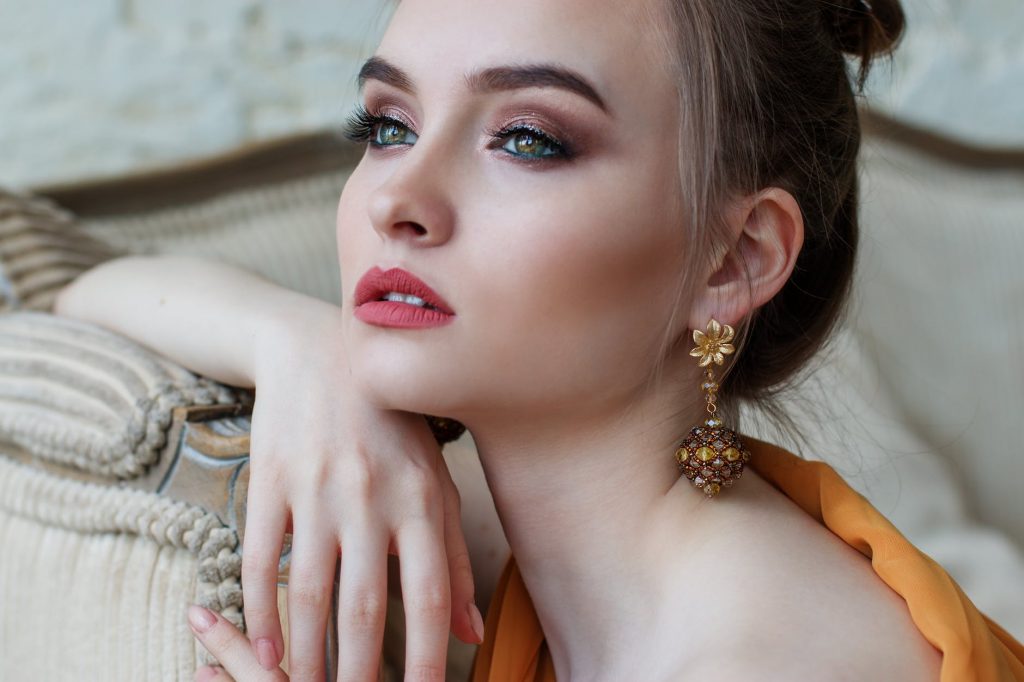 Remember to keep all of your options on the table and not restrict yourself to physical jewelry stores; you might just find that the lower prices and abundance of choice online is preferable to a static store environment. Plus, you won't have to worry about pressure from salespeople!
High-Quality Makes a Difference
The higher the quality of the piece, the longer it will last and the less likely you are to experience a reaction. High-quality jewelry is made with less filler (like nickel or brass) and tends to be made of purer metals. In fact, you can get up to 99% pure gold and silver jewelry, which is not only beautiful and more valuable but (usually) won't create an allergic reaction.
The bottom line is that you get what you pay for, as with any retail item. Whether you're buying a new TV or a piece of jewelry, the less you spend, the lower the quality of the item usually is. This isn't always the case, but things that are cheaper tend to be made with lower-quality materials or methods.
Personal Style
Arguably the most important consideration besides price is your teen's personal style. You can't exactly pick out a piece of jewelry you like without considering if your teen will like it or not.
If you don't get something they like, they'll probably never wear it, or will put up a fight. This creates an argument and a hole in your wallet; neither of which is preferable to any parent!
If possible, you should include your teen when you're buying them jewelry. It's much easier to assess what they like and what they don't when they're right next to you telling you. If you're buying jewelry as a gift, try to pay attention to your teen's style to decide which piece they'll like best.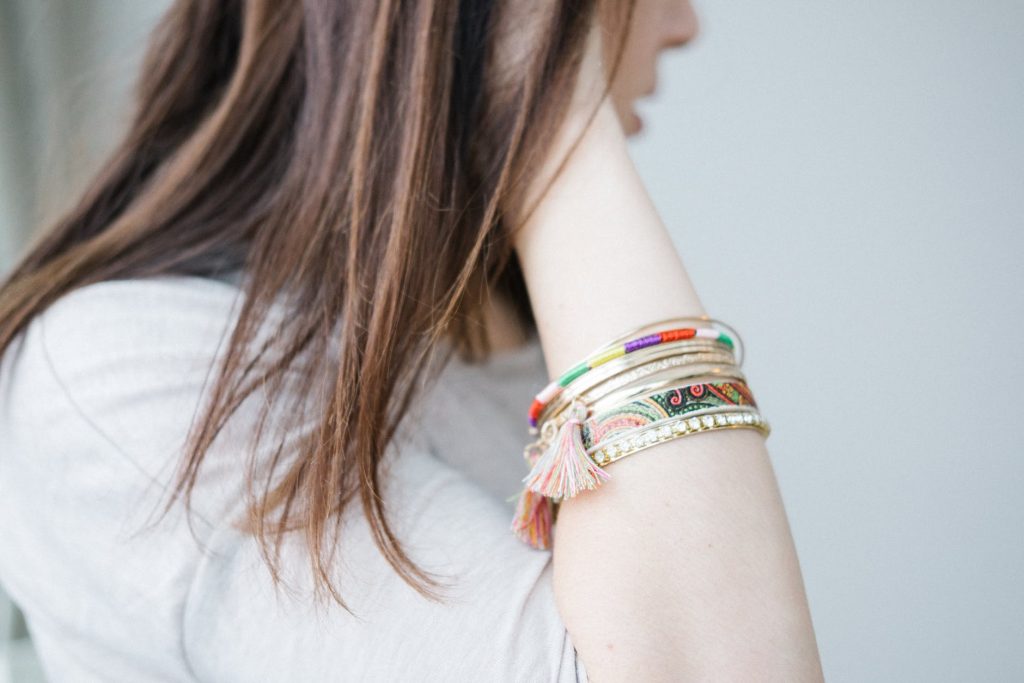 Conclusion
Teens are all about personal style, and choosing teen jewelry can be tricky if you don't keep these five tips in mind. Always include your teen in your decision when possible, and remember to buy high-quality jewelry for a better investment.
Keep in mind the metallurgic content of any piece, as a reaction could cause your teen to not want to wear any teen jewelry at all. If you're unsure of what you're buying, ask the jeweler for help or compare similar pieces for a more informed decision. Happy hunting, and don't forget to ask your teen what he or she likes!