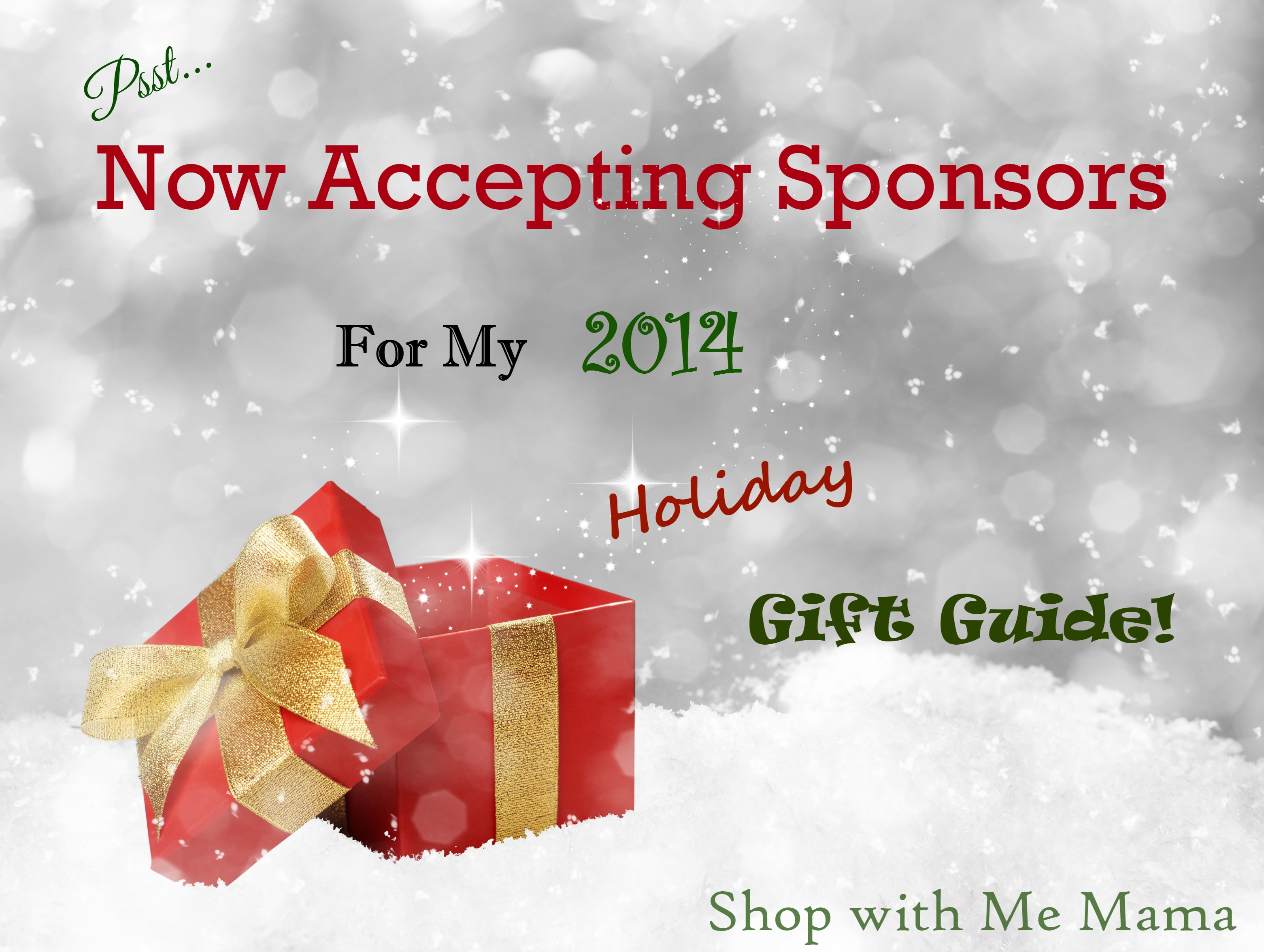 Yep, it is TRUE! I am now accepting sponsors for my 2014 holiday gift guide that will be going live on November 1st. This will be my 5th year doing my annual  holiday gift guide and I am so pleased that it has been such a helpful source for shopping, for my readers and a big success for the companies who have their products featured!
So, if you are a company who would like to have one (or more) of your products featured in my annual holiday gift guide, please submit your information to my holiday gift guide submission form (or click picture above!).  My readers also LOVE giveaways, so yes, I am accepting those as well!!! 🙂
Thank you and I look forward to possibly working with you!
Happy Holidays!! 😉
(Is it too early still, to say that???)