*This post includes my affiliate links.
I never in my life thought I would live in an area that gets SO. Much. Snow. Oh my goodness! I absolutely LOVE it and am in heaven with this snow! We have 6-foot snow drifts and the snow is level with the top of our top stairs which means the snow is about 4 feet or so deep! And, it is snowing right now. It snows most days here! Yay!
My kids, however, are done with the snow. They say it is too cold to go outside (and it is at around 10 degrees most days or lower some days) and my kids get bored! Thankfully, my kids are older (11,9 and 4) so they can (on most days) keep themselves occupied and happy. But what about those little tiny ones? What about babies??
Those little ones tend to get a bit antsy too! I found a couple of fun Activity Toys to Cure Baby's Cabin Fever for you! Nothing like keeping the baby occupied so mom can get some work done, am I right???
Activity Toys to Cure Baby's Cabin Fever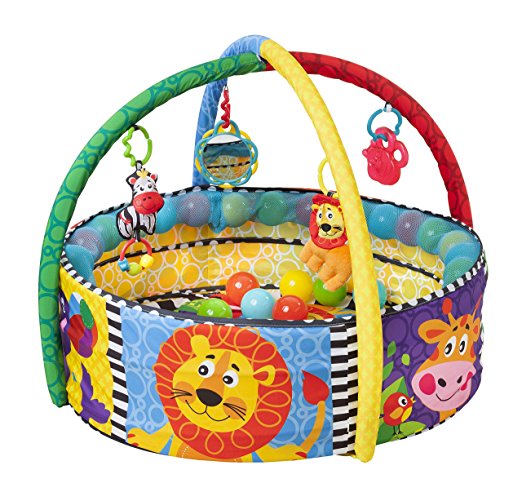 The first one that caught my eye was the adorable and colorful Playgro Ball Activity Nest. It offers four fun stages of play for your adorable baby! The gym offers engaging hanging toys, featuring a water-filled teether, mirror for learning reflections and soft plush characters with click-clack beads. The gym also comes with 32 colorful plastic balls that can be secured around the edge of the gym or loose in the gym for play. For Birth+. MSRP: $39.99. Available online on Amazon.com.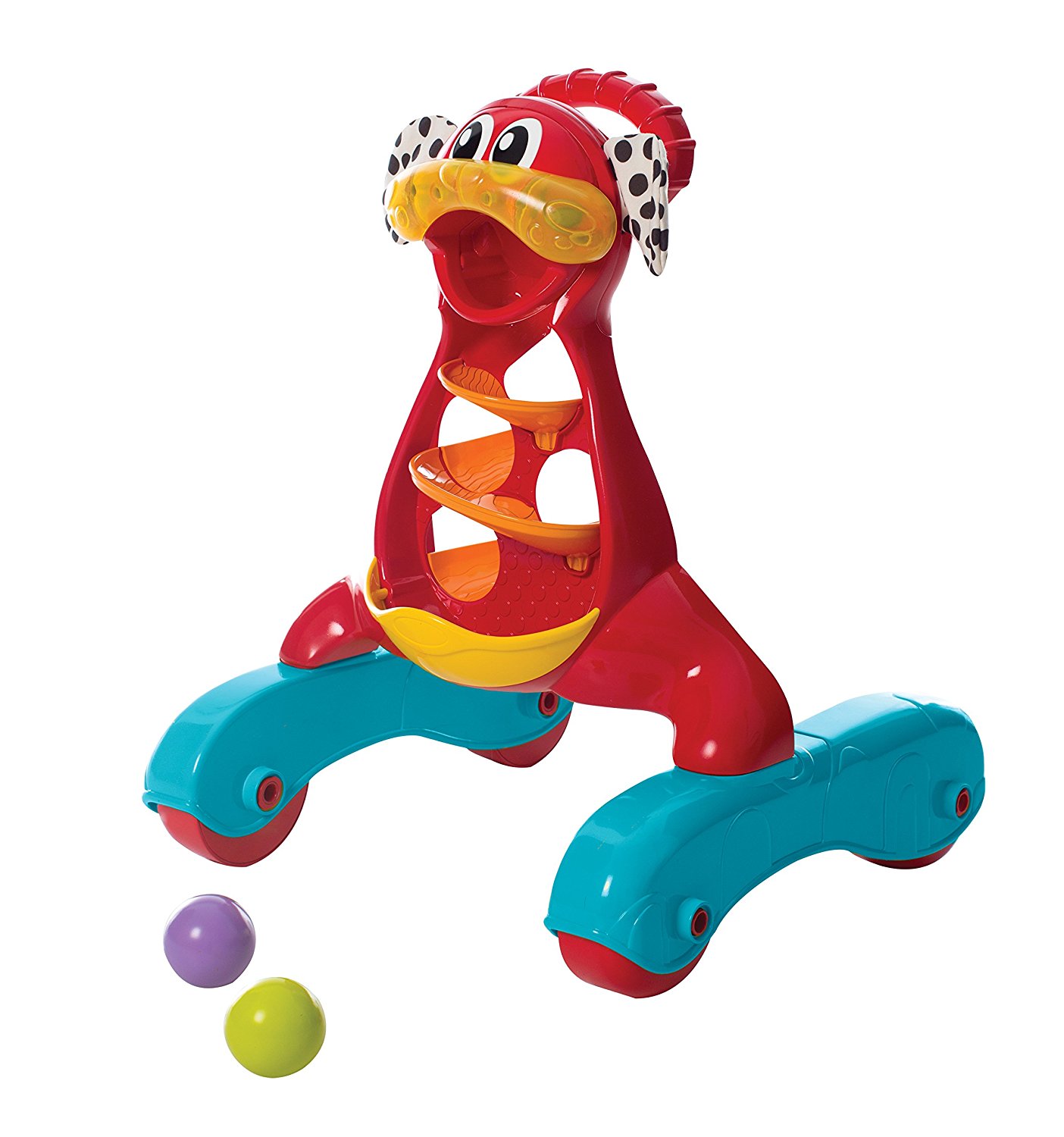 The next one is the super cute and fun looking Step By Step Music and Lights Puppy Walker from Playgro! This is perfect for any baby that is ready to get up and get walking! Puppy comes with 3 colored balls and a twirly, whirly ramp where you can drop the balls in and watch them race. The large easy-grip handle will support baby as they pull themselves up and push. This fun walker also has an added music & lights feature to encourage auditory and visual learning for your groovy baby! For ages 12 months+. MSRP: $59.99. Available online on Amazon.com.
With six more weeks of cold winter weather predicted on Groundhog Day, little ones are sure to be feeling the cabin fever. Help them get the wiggles out with these exciting activity toys from Playgro! You're welcome!
Win
One person is going to win the Playgro Ball Activity Nest and one person is going to win the Step By Step Music and Lights Puppy Walker! So, two winners 🙂
Rules
The contest is open to US 18+. Giveaway will end on March 2, 2017, at 11:59 PM MT. Winners will have 48 hours to confirm their wins after I email them, or a new winner will be chosen. I am not responsible for lost or stolen mail.