When it comes to traveling, summertime is the time to do it. We have already been on a few road trips this summer and plan to go on another one this weekend. It is always nice to jump in the car and take off on a fun, weekend road trip!
One place I have had my eyes on is Adventureland in Long Island New York! I have never been to New York and would not only love to go to Adventureland but I would also love to see the Statue of Liberty too. So many places in New York I would love to see, but for now, I will talk about Adventureland!
My kids love amusement parks and Adventureland sounds pretty amazing. They have been around since 1962 and have entertained families from everywhere. Some of the rides at Adventureland look really cool!
They have kid rides, family rides, and thrill rides, so something for everyone! There are a few Adventureland Rides worth checking out, that is for sure!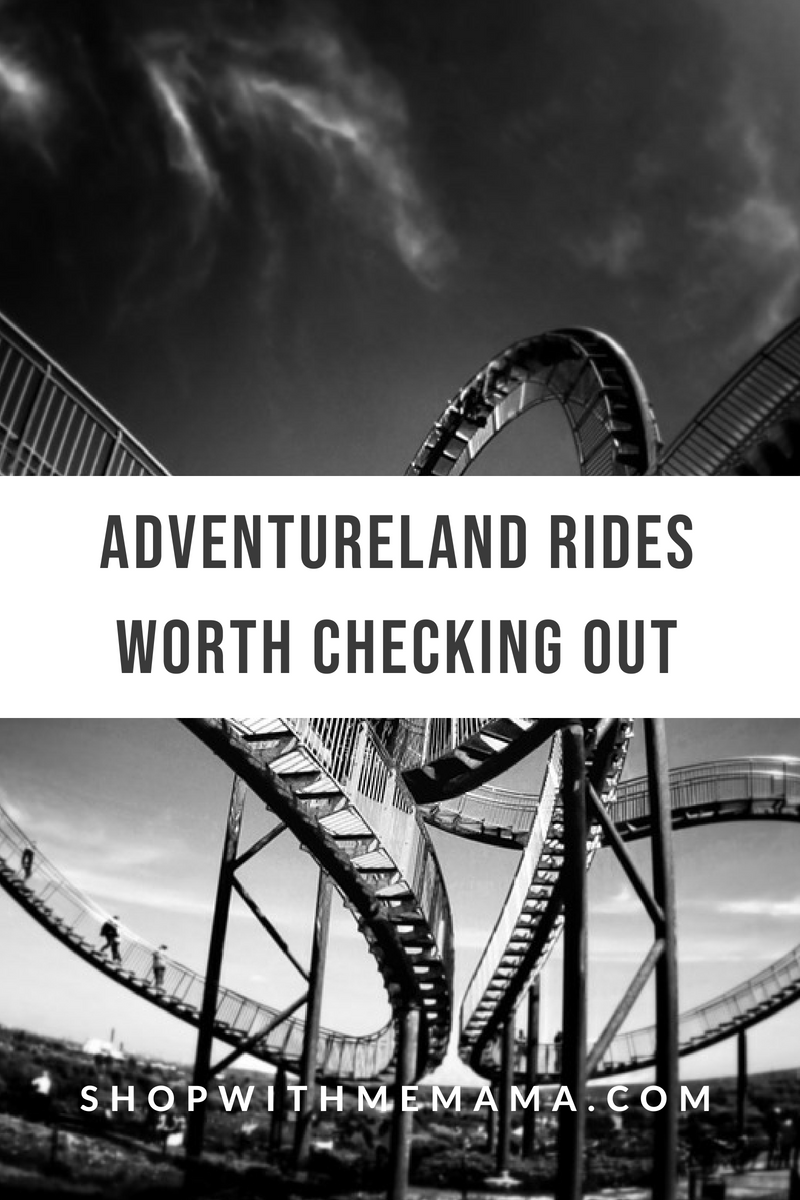 Some Adventureland Rides Worth Checking Out
So many fun rides await you at Adventureland! I had a hard time picking just one or two rides, so I decided to create a list of Adventureland Rides Worth Checking Out! Can't wait to check them out!
*Mystery Mansion! This opened in Spring of this year (2018), replacing the Ghost House. It is a thrill ride and quite scary too! I love a good haunted ride, don't you? You can go on the ride if you are 48 inches or taller, so the young and old can ride this! This is Adventureland's first ever two-story dark ride!
Mystery Mansion is a huge big building with the latest in animatronics and special effects. Great lighting and sound effects too! You sit in red seats with a floorless ski-lift look/feel. A huge tarantula will escort you through the many awesome and frightful rooms!
*Turbulence Coaster! I am not sure if I would be able to go on this, but I know my hubby and oldest son would! You twirl and spin on this huge, spinning coaster! The Turbulence Coaster is the first marquee ride to be custom designed and built for Adventureland! This ride has set the tone for all other thrill rides on Long Island. Sounds, thrilling! Must be over 48 inches to ride (with an adult).
*Balloon Tower! This is a kid/family ride. You get to float in the clouds when riding on the Balloon Tower.
*Surf's Up! This ride looks fun! It is another popular kid/family ride at Adventureland. You sit on a long bench with other people and you get 'buckled in' then off you go to catch some waves!
*Pirate Island! This is great for little kids to enjoy and explore! Your kids can climb, jump and slide their way through this super fun Pirate Island! Must be under 60 inches to play.
*NYC Race! Your littles will love riding this! Let them show off a little bit! Your kids will be able to cruise around 'New York City' on a fun and exciting vehicle of their choice! Must be under 54 inches to ride.
*Adventure Falls! Oh dear, this is a water ride and it looks like a BLAST! This is a very popular water ride and it lets passengers float in a channel that has lots of curves and drops! For a thrilling bit of fun, the boats all of a sudden race down a chute, which makes them gain speed and go fast! Try not to get wet! What a fun way to cool down after a long day at Adventureland! Must be Over 54 inches to ride alone and over 48 inches to ride with an Adult. This is a two person minimum ride.
What To Do, What Not To Do At Adventureland
There are certain things you CAN bring with you to your adventures at Adventureland and there are certain things you CANNOT bring. Shirts and shoes must be worn at all times while visiting the park. Below, is a list for you.
What You Can Bring:
Sunglasses
Sunscreen
Money
Purse/bag
Phone/Camera
Restrictions:
No cutting inline
No swearing or foul language or body language
Pets are not allowed
No picnics
Places To Eat At Adventureland
Adventureland has a few yummy places to nibble at. Adventureland offers an air-conditioned place to sit down with your family and friends. They have a variety of food like pizza, hot dogs, hamburgers, salads, and more.
There is also places located around the park that you can buy quick things like hot dogs, fries, ice cream, popcorn, cotton candy, beverages and more.
Adventureland serves Gluten-free pizza and does not use peanut oil for the cooking or frying of any food products which is great for those of you who have peanut or food allergies.
Park Hours
Park hours are subject to change without notice. You can get the park hours here.
There is so much to do and see at Adventureland in Long Island, New York! Be sure to stop by Atlantic Lexus of 110 for a new or used vehicle for your road trip to the fun amusement park! Don't forget to check out all of the rides and take tons of pictures!
Have you ever been to Adventureland in Long Island, New York? What Adventureland rides would or have you gone on?
*