*A Gift Card Was Received To Experience Applebee's New Menu. Opinions Are My Own.
We love Applebee's and have always been a huge fan of their food and their service. We recently visited our local Applebee's to check out their menu!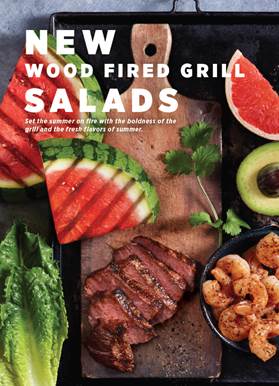 Applebee's Unveils New Grilled Seasonal Salads!
Their menu is always filled with SO many delicious things! Ordering is the hard part. After we decided what we wanted, we just sat back and enjoyed the scenery and each other!
I especially loved that each table had a tablet preloaded with some fun games for kids. If that had not been there, my toddler would have gotten real antsy and probably would have wanted to get up and explore the restaurant! So having that tablet on the table was a nice touch 🙂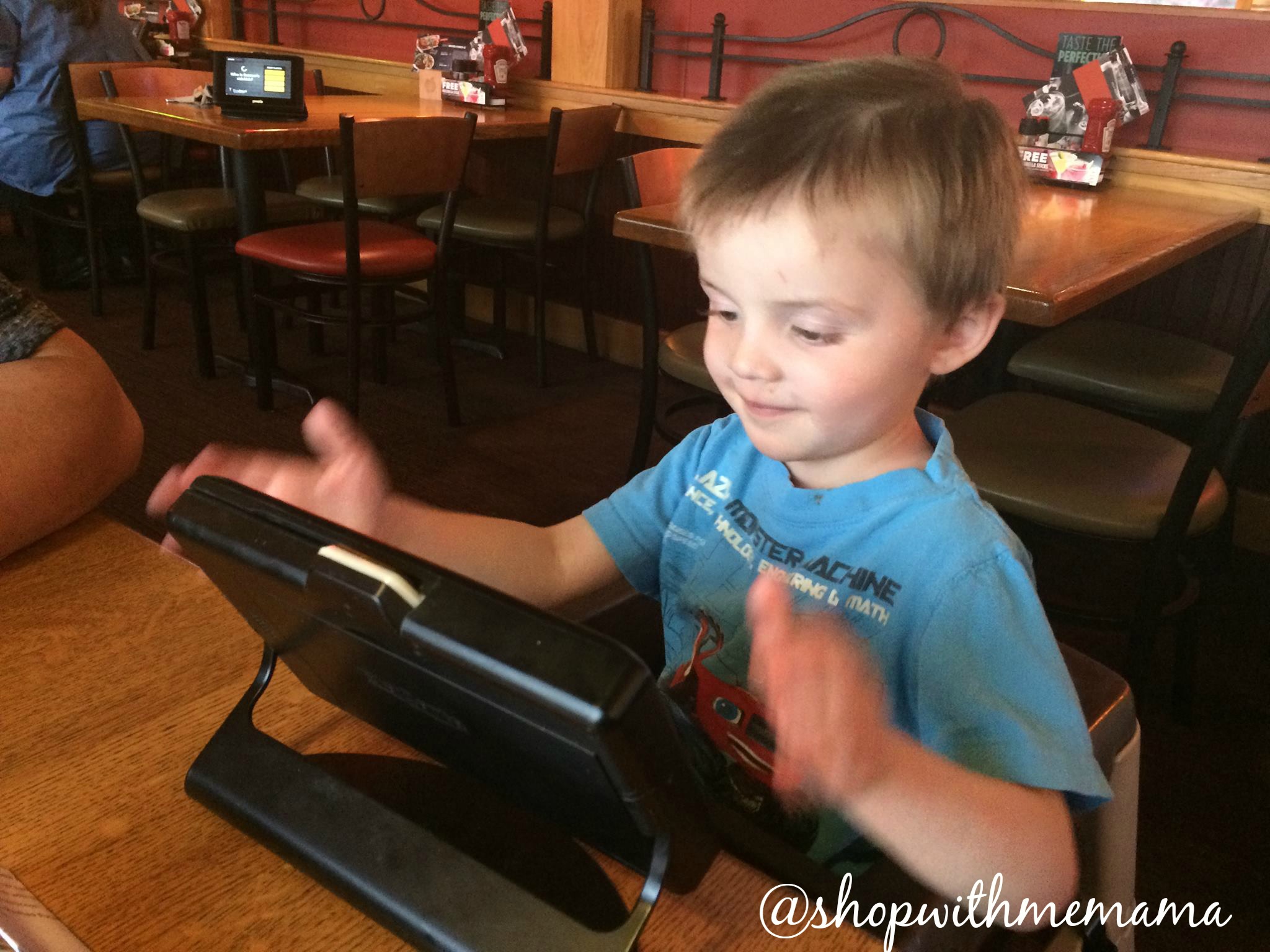 Prepared on the new American-made wood fired grills, Applebee's is now serving new made-to-order salads that pair tender shrimp, precisely-grilled chicken and Hand-Cut USDA Choice Top Sirloin with seasonal summer ingredients and made-in-house dressings for a unique salad experience!
The new grilled seasonal salads looked so good! Especially the Grilled Watermelon and Spicey Chicken Salad!
Starting at $8.99 at participating restaurants, the new Wood Fired Grill Salad lineup includes:
·         NEW Southwestern Steak Salad: Hand-Cut Wood Fired USDA Choice Top Sirloin Steak paired with chimichurri, pico de gallo, corn and black bean salsa, cheddar, crispy tortilla strips and a creamy house-made cilantro ranch dressing.
·         NEW Grilled Watermelon and Spicy Shrimp Salad: Mixed greens, cucumbers, feta, almonds and house-made creamy mint-Greek yogurt dressing. Also available with Spicy Blackened Chicken.
·         NEW Spicy Blackened Grilled Chicken, Avocado and Grapefruit Salad: Mixed greens, pickled in-house red onions, cilantro leaves, and house-made champagne vinaigrette.
·         NEW Crispy Chicken 'N Spicy Cornbread Salad: Mixed greens, made-in-house jalapeno cornbread croutons, grape tomatoes, shredded cheddar, applewood-smoked bacon and buttermilk dressing. (see picture of this salad, below!)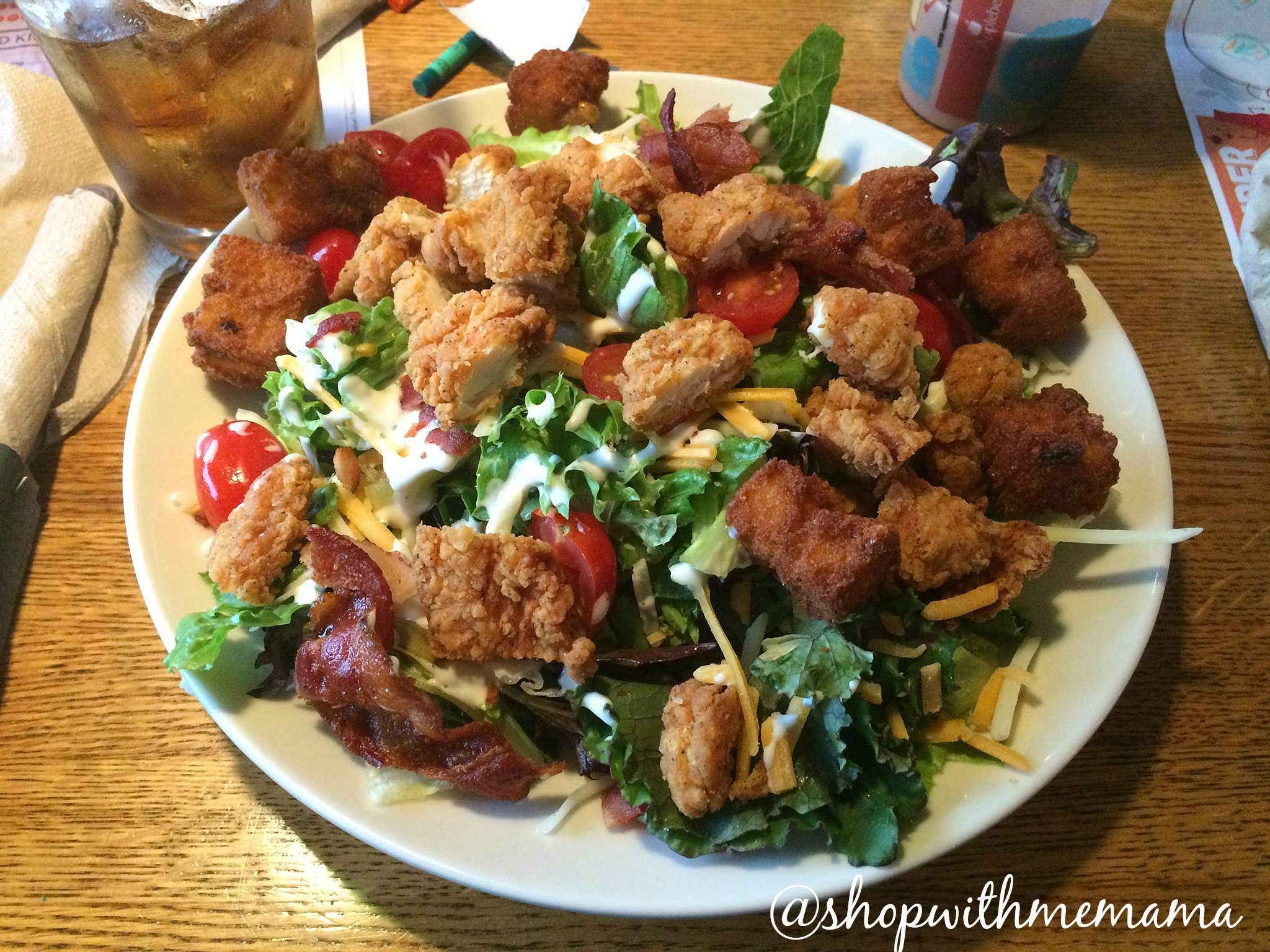 My hubby ordered the new wood fired grill top sirloin steak with a side of 4 cheese mac and cheese. I ordered the delicious Crispy Chicken 'N Cornbread Salad. My kids ordered from the kid's menu. We all really enjoyed our food and the whole Applebee's experience.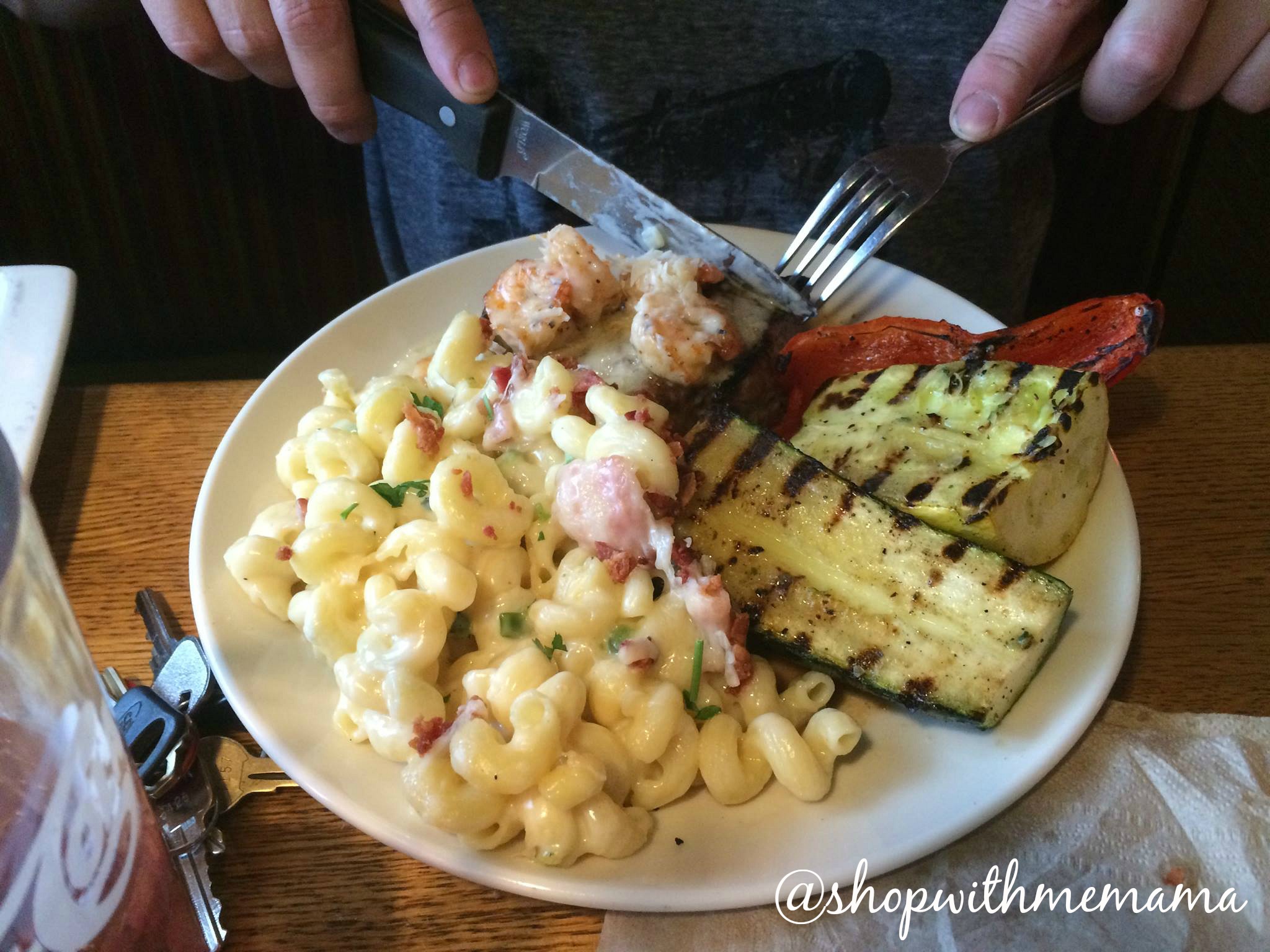 One thing I did find out, visiting our local Applebee's is that Tuesday's is kid's day! The kid's menu is reduced to $1.99 (that includes the beverage!) and at 5pm, they do face painting for kids! I am not sure if this is at every Applebee's, but we know where we will be visiting on Tuesday's now, for lunch! How fun!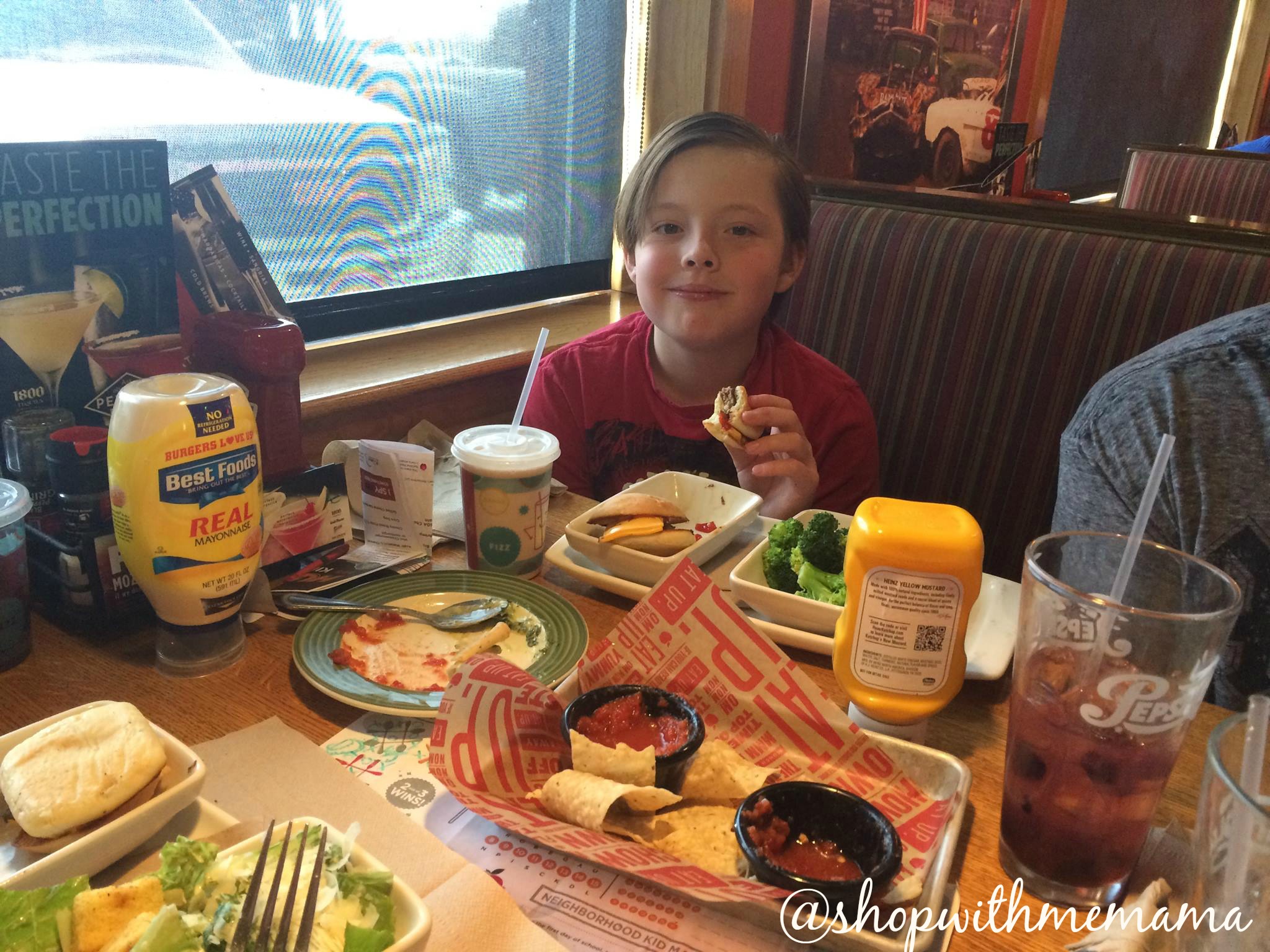 Locate An Applebee's Near You!
For more information on the latest new menu offerings and deals from Applebee's, check out the  online menu and stop by your neighborhood Applebee's.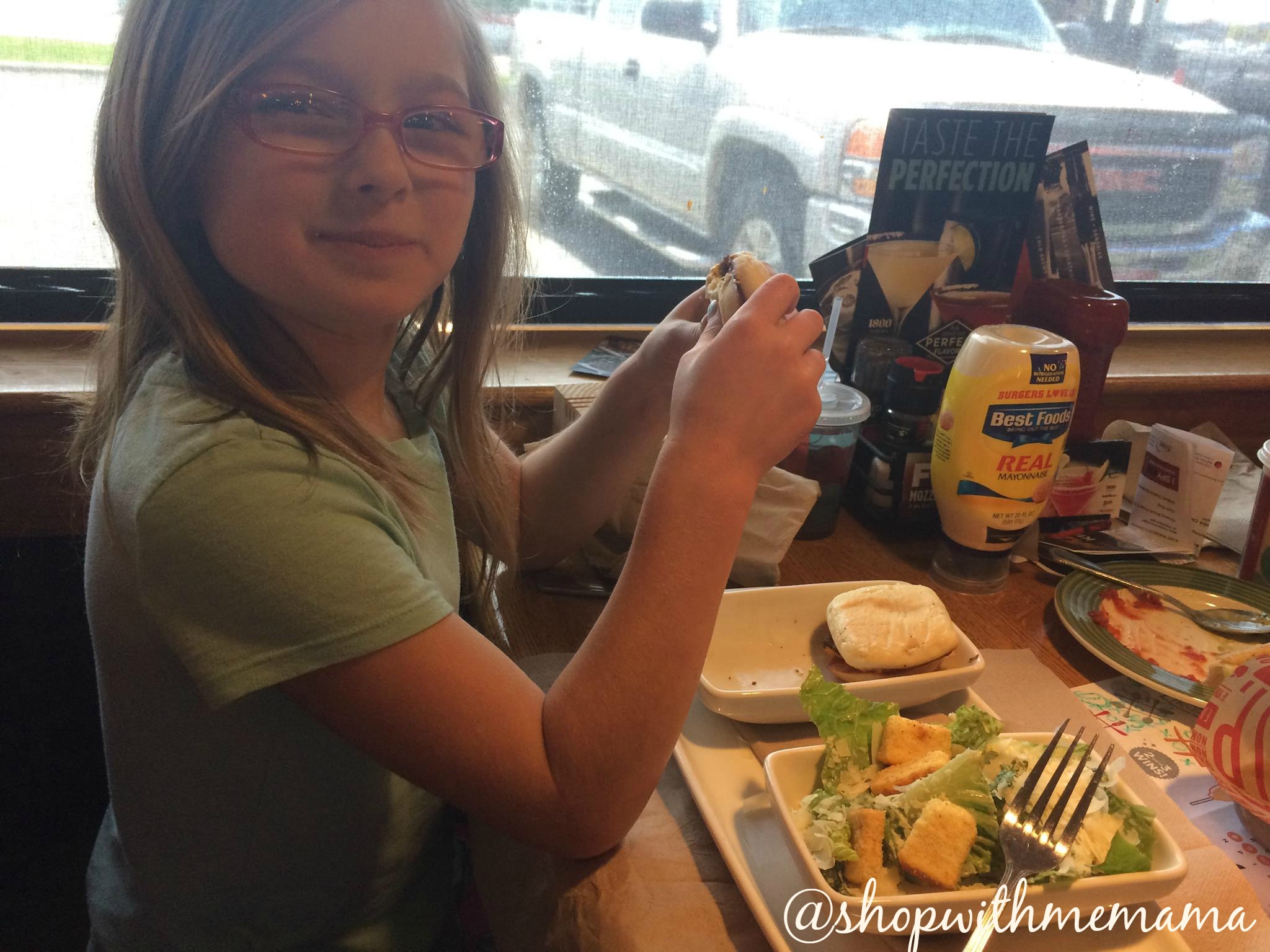 Win!
One person is going to win a $50 eGift Card to Applebee's!
Rules:
The contest is open to US 18+. Giveaway will end on August 24, 2016, at 11:59 PM MT. The winner will have 48 hours to confirm their win, after I email them, or a new winner will be chosen. I am not responsible for lost or stolen mail.