What little princess does not love shimmery mermaids? My daughter loves all things shimmery and sparkly! She received a very cute mermaid doll from Aurora and she loves it!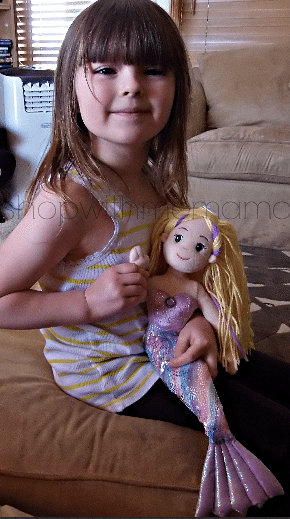 Aurora World Inc.'s Sea Sparkles line, is shimmering and shining its way into 2013 with an expanded offering to include new styles and sizes of the popular mermaid dolls! My daughter received the adorable, shimmery and sparkly 18″ Serena mermaid doll.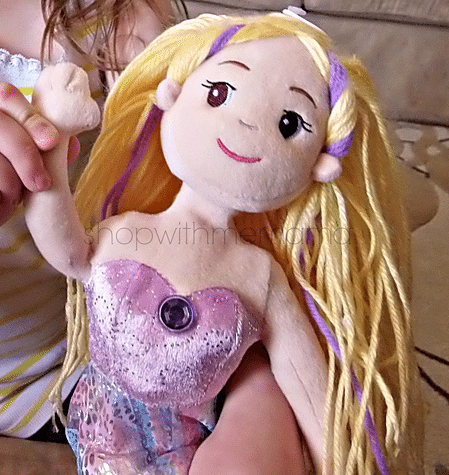 This doll is soft and plush and super comfy to cuddle with! My daughter loves to pretend the mermaid is swimming in the ocean and she also plays with her mermaid doll with her little ponies! This is a nice sized doll and perfect for any little girl to play make-believe with! Lots of fun and cuddles with this mermaid doll!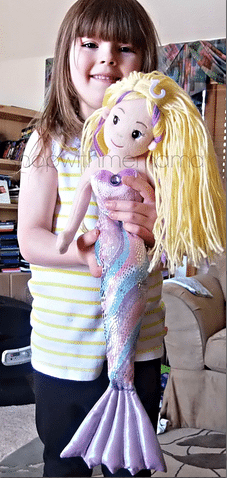 Product Details About This Line of Dolls: 
The Sea Sparkles collection now includes new 10″, 18″, 38″ mermaids plus four 27″ mermaids. (small, medium, large and extra large sizes; SRP: range from $8-$70). Each mermaid has long yarn hair and her dress is accented with a shiny jewel.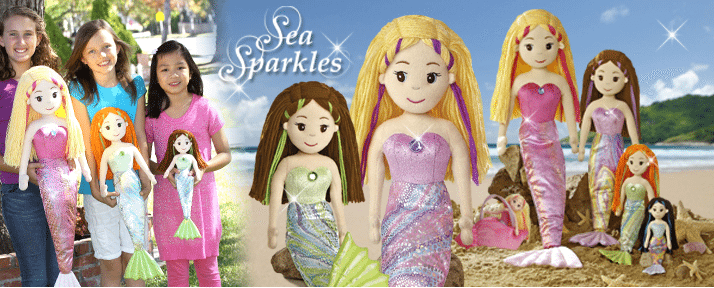 The holiday-themed Merry Mermaids, "Joy" and "Noel," are beautifully dressed in holiday hats and rich, sparkly fabrics; makes a great seasonal gift. Sea Sparkles items are suitable for all ages.
Buy
Aurora's Sea Sparkles can be purchased at retail or online at the official Aurora shop: http://shop.auroragift.com. Aurora is offering free Shipping on orders over $50; use promo code: YooHoo13