*This post is sponsored by Sivan Social. All comments and opinions are my own.
As long as I can remember, my mom has always used Baby Magic Lotion, and body wash on us kids when we were younger! I remember when she brought home each newborn sibling and giving them a bath, using Baby Magic lotion and body wash. And, the newborns always smelled SO good!!!
Of course, later on, when I became a mommy, I used Baby Magic lotion and body wash on my babies too! All of my sisters and brothers (I have 3 older sisters and 3 younger brothers!), used Baby Magic on their babies too! So, it is just a product we have used for as long as I can remember and I know one day, my daughter and two sons will use Baby Magic on their babies too!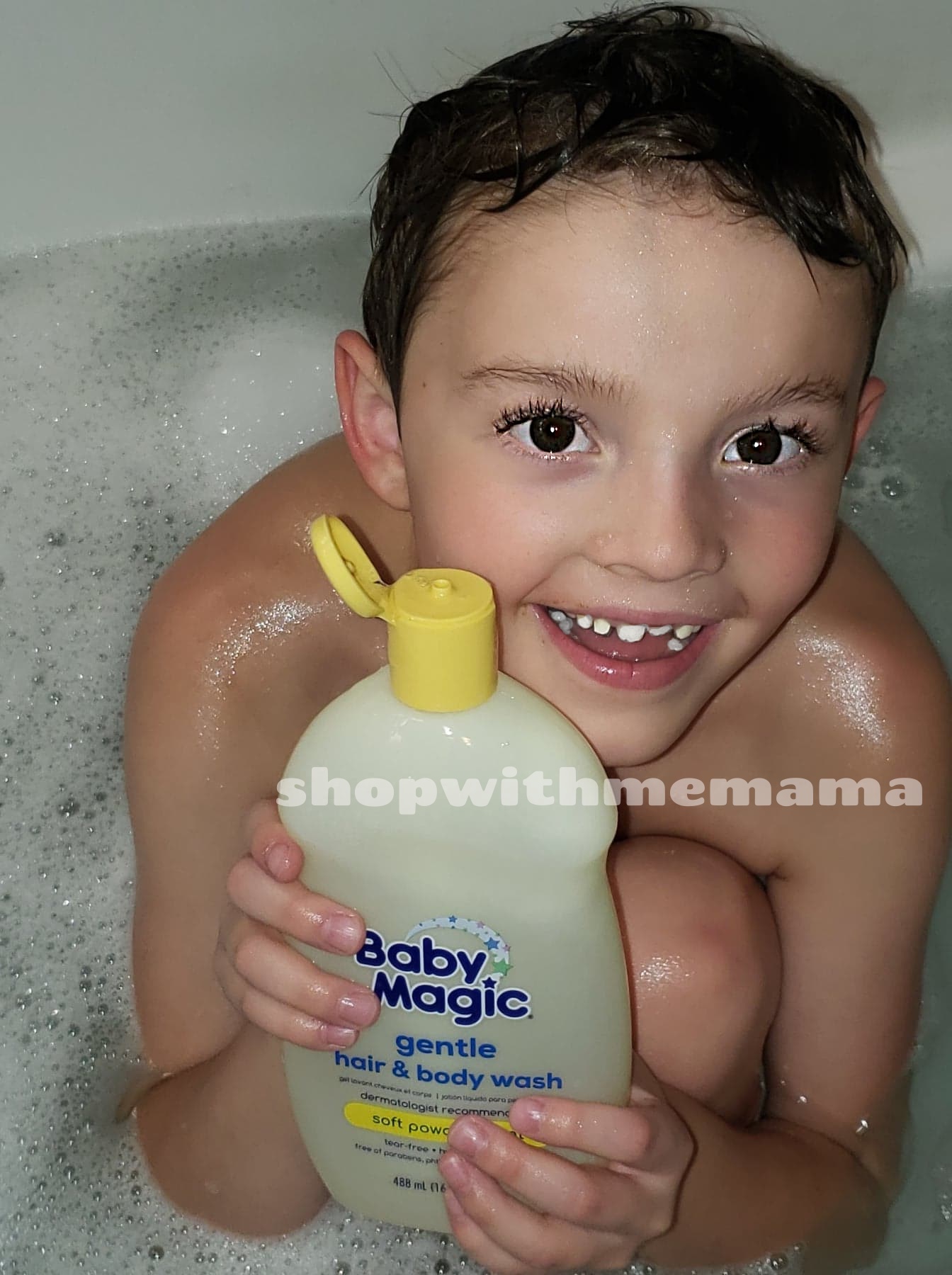 Baby Magic Lotion And Body Wash Are The Best!
Baby Magic has ALWAYS nourished my baby's skin. My kids had severe eczema when they were little and this is/was gentle enough on their skin so that it did not burn or get irritated. (Baby Magic is dermatologist recommended for baby's delicate skin).
The Baby Magic Products I LOVE to use the most are:
*Baby Magic Gentle Hair And Body Wash (in soft powder scent)
*Baby Magic Calming Baby Lotion (in lavender & chamomile scent)
I use these products now, on myself and my youngest son who is 7 still uses them too. My daughter uses the lotion after her showers too. I can't rave enough about these products! I still snuggle with my kids and when I smell Baby Magic on them, it just brings up some pretty good memories!
If you are not familiar with Baby Magic lotion, body wash, and ALL their products, let me introduce you to them! With over 65+ years of magic, these Baby care products have been loved by generations since 1951!
They believe in tradition and that nothing bonds families together like shared experiences. They embrace the power of a loving touch and the emotional influence scents can bring. Through life's sweet, precious moments, sleepless nights, messy blowouts, and endless cries…just know, they are here on this journey with you!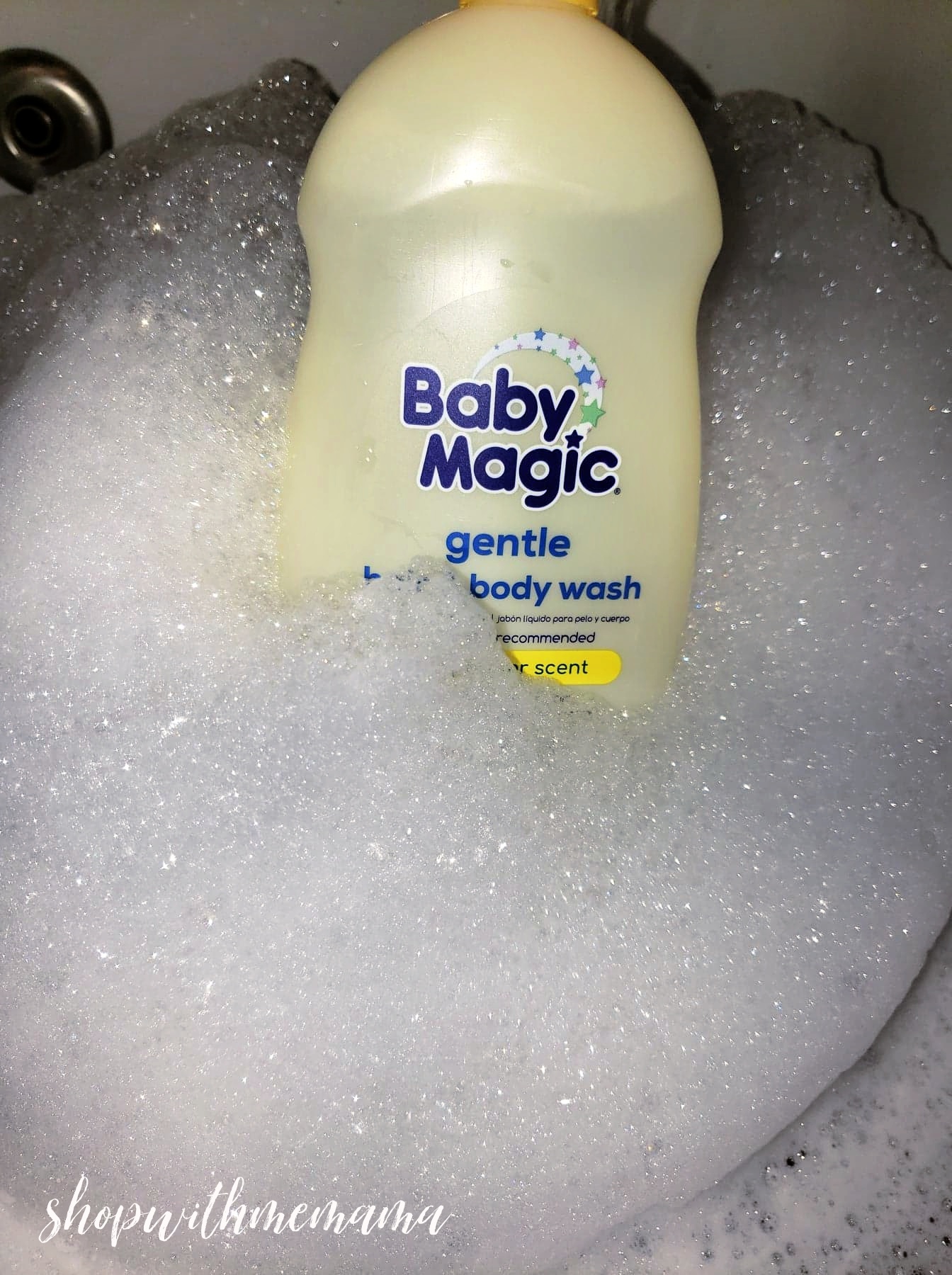 Baby Magic is not tested on animals and all Baby Magic products are Paraben-Free (Free of parabens, phthalates, sulfates & dyes). Baby Magic is manufactured in Dallas, TX, USA. Baby Magic products are current with all US regulations set forth by the FDA.
Learn more about the Baby Magic story and its products at BabyMagic.com!
Does Baby Magic Have Coupons???
Yes!! Please visit Baby Magic's Facebook and Instagram page where they will post special offers, in-store promotions, sweepstakes, contests, and let you know when they have coupons available. You can also sign up for their e-newsletter on our home page!
I Have A Coupon For You RIGHT Now!
I was provided a Baby Magic coupon to offer to you all, yay! It is for a printable coupon for $1 off any Baby Magic product!! Woot! Click the coupon image above where it says 'Print Coupon' OR you can Grab it HERE!
*Active: 8/29/20 – 12/31/20
*Prints Per User 2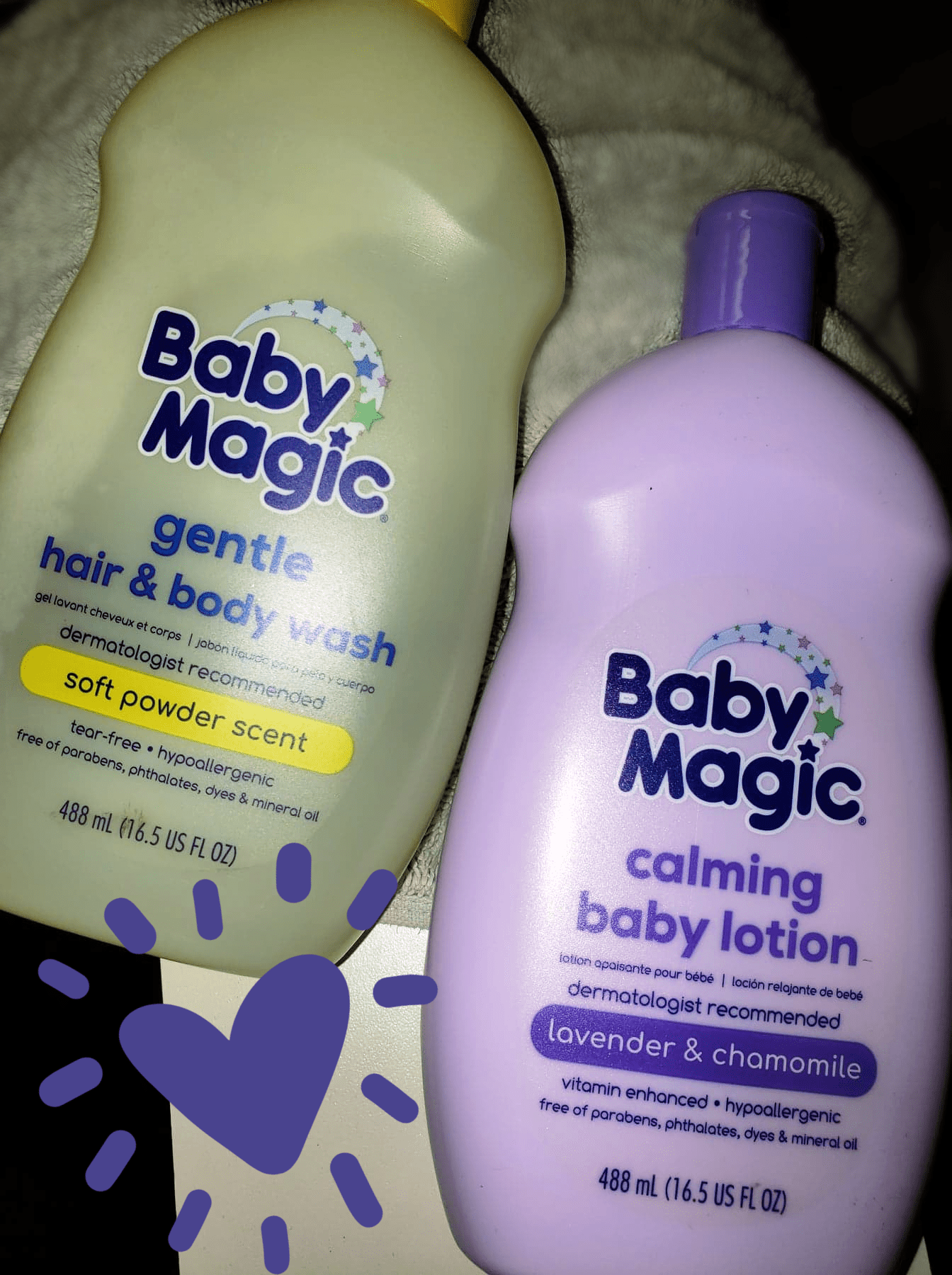 Where Can I Buy Baby Magic?
You can purchase Baby Magic on Amazon.com or on their website!
Additional Coupon!
Also, if you are subscribed to Valpak, select households will receive an additional $1 off Baby Magic coupon from Valpak so be sure to open your Valpak envelope to see if you received one!
Giveaway!!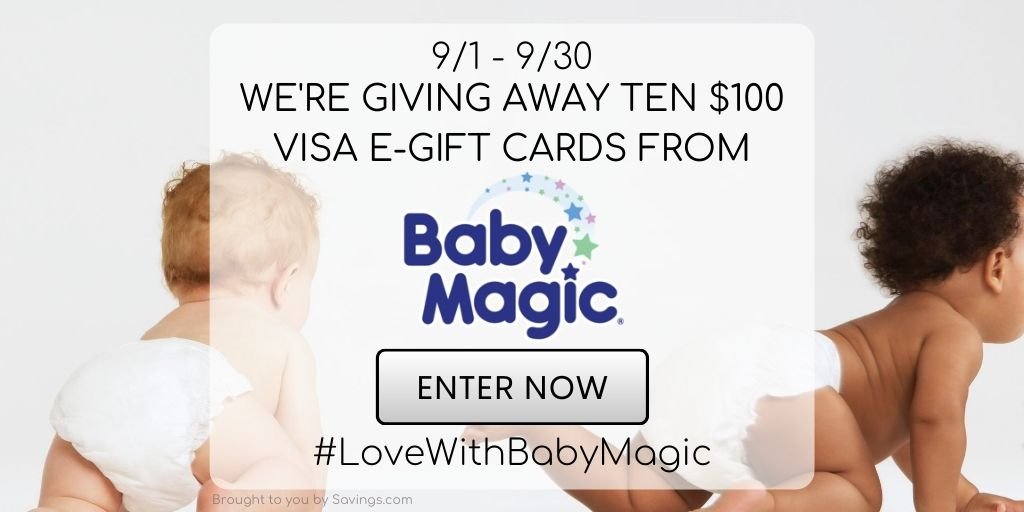 Savings.com is giving away 10 $100 Visa e-gift cards on behalf of Baby Magic! Click the image above to enter!
Tuesday, September 1st at 12:00 AM PT to Wednesday, September 30th at 11:59 PM PT.
Ten (10) winners will receive a $100 Visa e-gift card.
Users enter the giveaway by heading to the Grocery page on Savings.com and submitting their email address on the form on the page.
The winners will be chosen through a lottery drawing and notified on Thursday, October 1st via the email address they used to enter.
See complete Official Rules for entry instructions, full prize descriptions, restrictions, and other important details.
Are you familiar with Baby Magic Lotion and Body Wash? What about Baby Magic's other products? What are your thoughts on them?