We all know that baby's need a lot of stuff but what's REALLY essential? With my firstborn, I thought I had to have everything that anyone mentioned for my baby. When my baby got here, I found out what I really needed for him and what was only used a few times! By the time my second and third baby arrived, I was a pro!
*Baby's need a lot of stuff but what's REALLY essential? Products received. This is a feature only. This post includes my affiliate links.
Baby's need a lot of stuff but what's REALLY essential?
I put together a helpful list of some essentials for your baby! Things that will help you through those rough patches and keep you both entertained and comfy!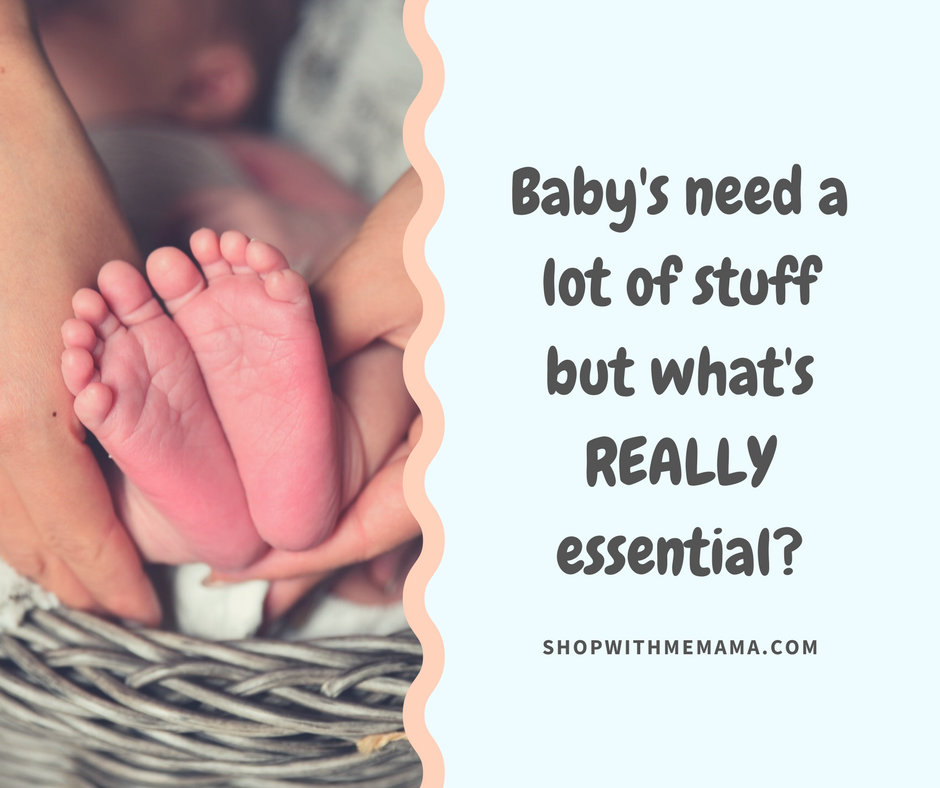 *Baby Shusher – The Soothing Sleep Miracle for Babies. I have not personally used this particular product, but I have and do use a sound machine. When my babies were tiny, this is the ONLY way both of us could sleep.
The Baby Shusher is kind of like a sound machine. The Baby Shusher sleep device is one of the only products on the market that uses a recorded human voice to help a baby sleep.
The Sleep Shusher also features rhythmic 'shushes' recorded which can play for up to 30 minutes at a time. The Baby Shusher is great for getting your baby to sleep in their crib, stroller, car, or anywhere your baby can sleep, even when on the go. You can also control the volume which is really nice. The Baby Shusher Retails for $34.99 and can be purchased on Amazon.com or on buybuybaby.com.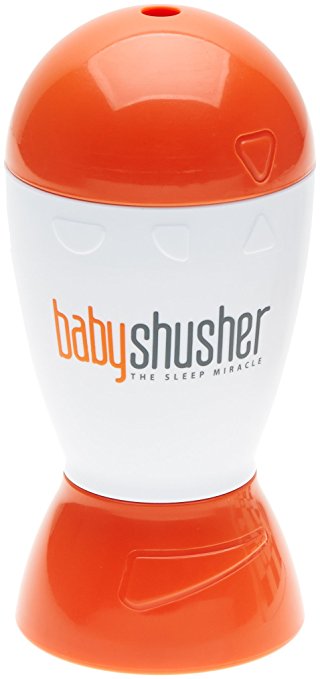 *Breast Pump. If you plan on breastfeeding your baby, I absolutely recommend a breast pump. I used mine ALL the time but that is because I had some issues with breastfeeding. My babies would only feed off one side! So, I exclusively pumped the other side every time I breastfed my babies! I don't know what I would have done without it.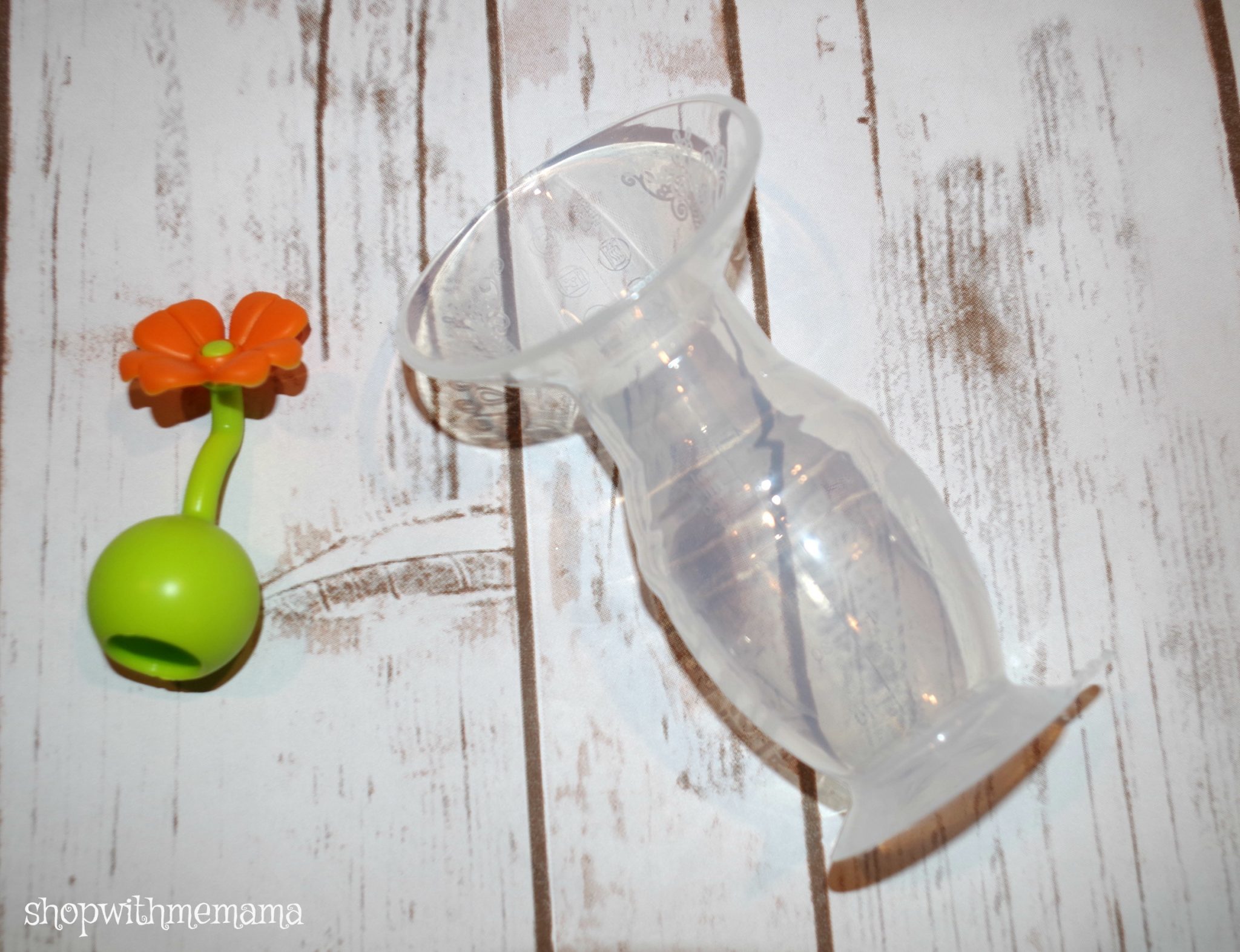 Forget the huge, loud, and complicated automatic breast pumps that cost a lot of money. The Haakaa Silicone Breast Pump with a suction base and flower stopper has caught my eye!
This 100% food-grade, eco-friendly, and simple-to-use breast pump will change your life – truly. Fits perfectly into any handbag or baby bag and requires no hard work.
Also the best travel pump you will find! Made from 100% medical-grade silicone, this compact pump is perfect for long-distance trips, planes, car rides, family BBQs or anywhere you would like to discretely express, quickly. Simply suction to your breast and let the pump do the work for you as it draws your milk using suction. 100% eco-friendly and safe for mom, baby, and our environment!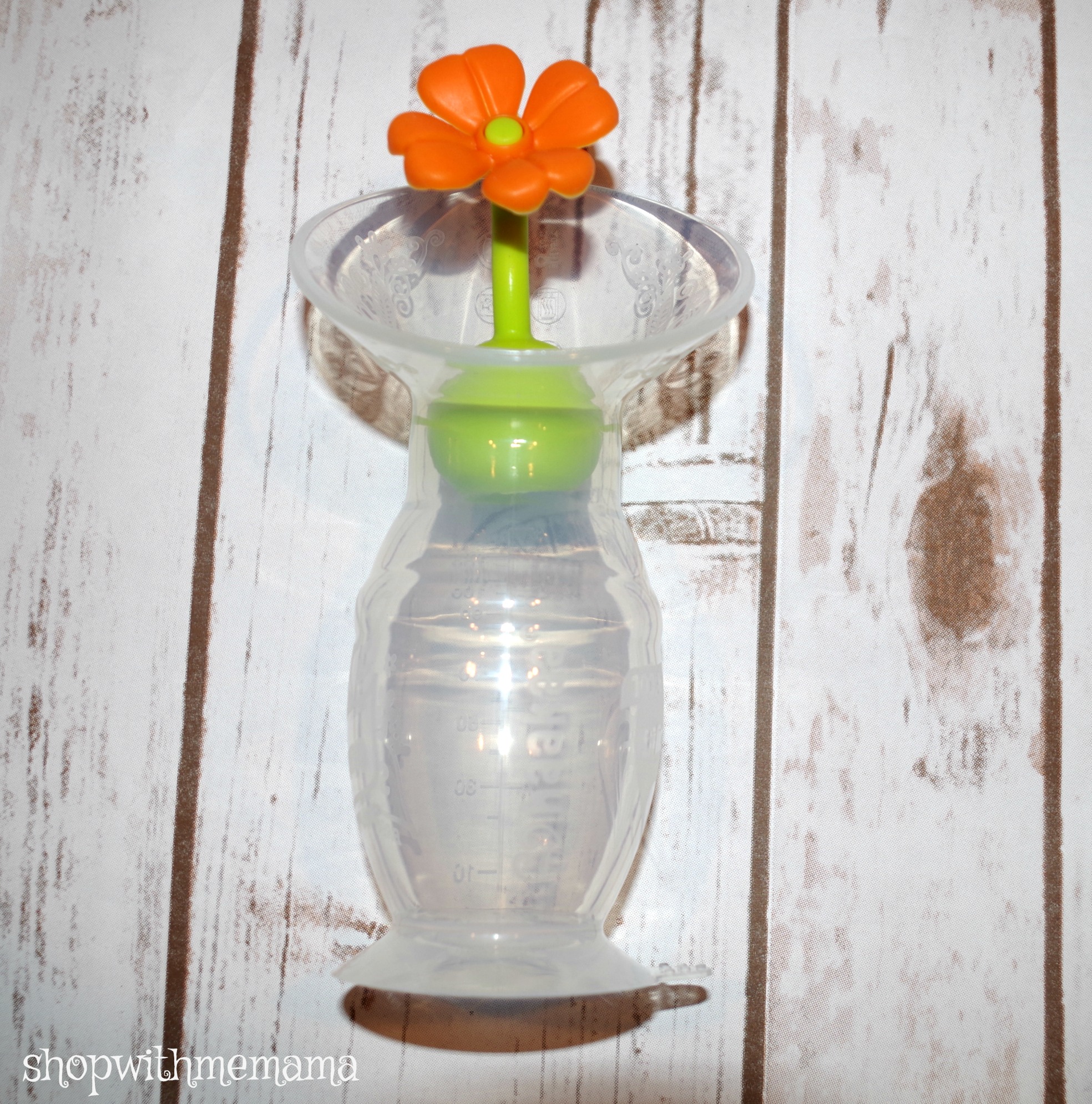 The cute little silicone flower stopper is perfect for this breast pump and is too cute! This little stopper sits tight in the neck of your Haakaa breast pump and will stop any spills or accidents.
Made from 100% food-grade silicone and will fit in both 4 oz (100 ml) and 5 oz(150 ml) size breast pumps. Retails for $9.99 and comes in 4 different flowers/colors! So fun! Purchase it online at Target.com (in-store too) or Amazon.com.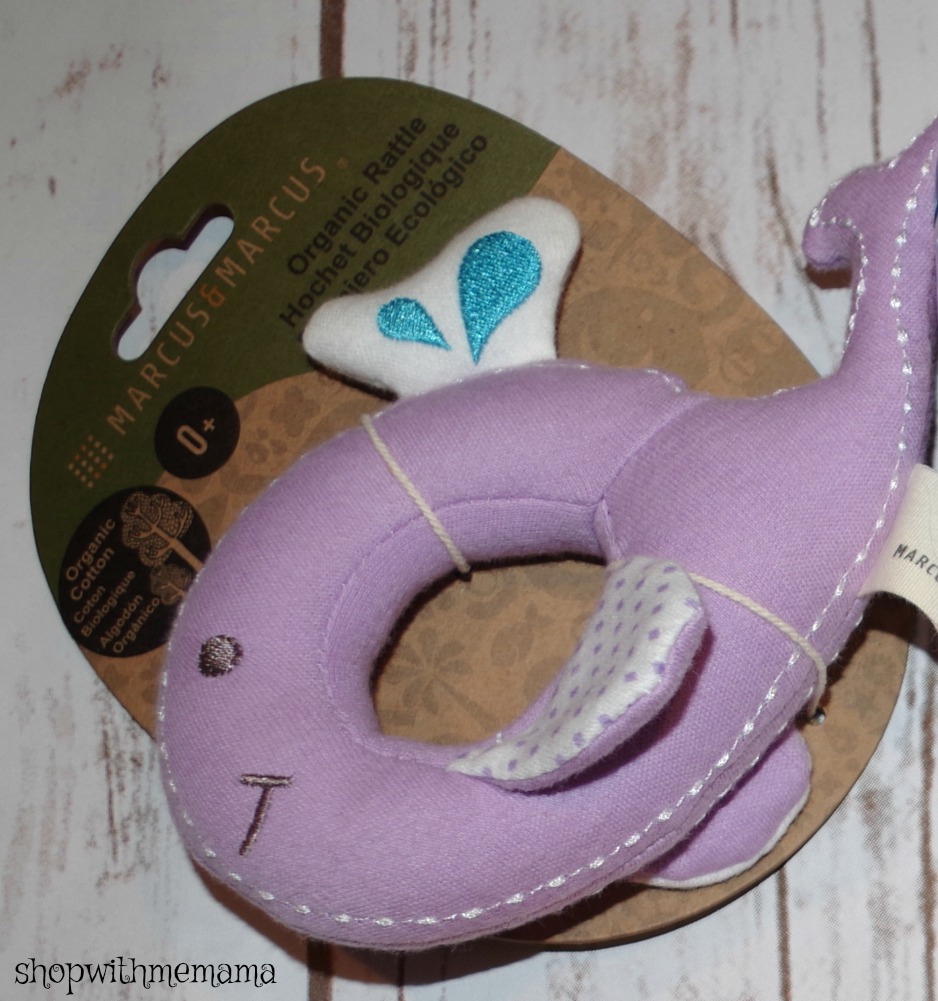 *The Marcus & Marcus Organic Rattle is made from 100% certified organic cotton and free from harmful chemicals. Each rattle is filled with polyester fiber or a squeaky sound that entertains your baby with lots of fun. The size is perfect for their tiny hands to hold with as their favorite toy. The rattle is also phthalate-free and free from harmful chemicals.
Available Characters/Colors: Lola the Giraffe, Pokey the Piglet, Marcus the Lion Cub, Ollie the Elephant, Willow the Whale.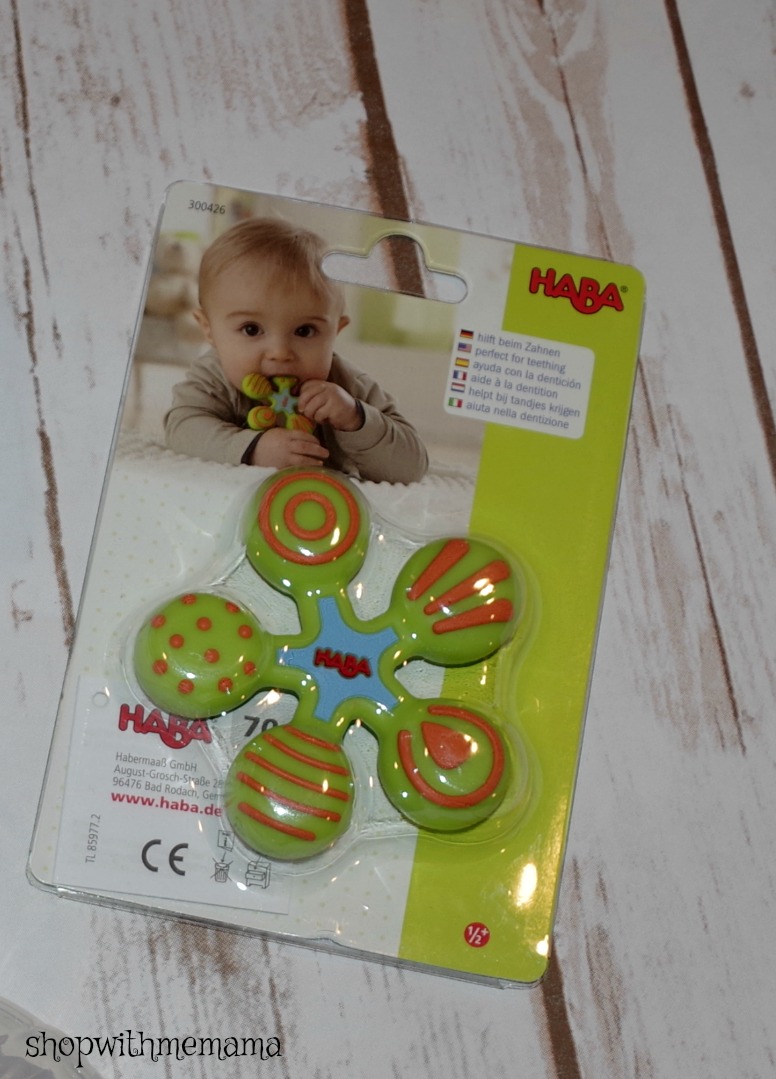 *HABA's Star Clutching Toy will give your little star something to fun chew on and is the perfect item for every new mom. Made from food-grade silicone, with its varying textures and grippy feel, babies will love grasping, examining, and gnawing on it as they discover and learn about their senses. Retails for $12.99. You can purchase online at Amazon.com or http://www.habausa.com.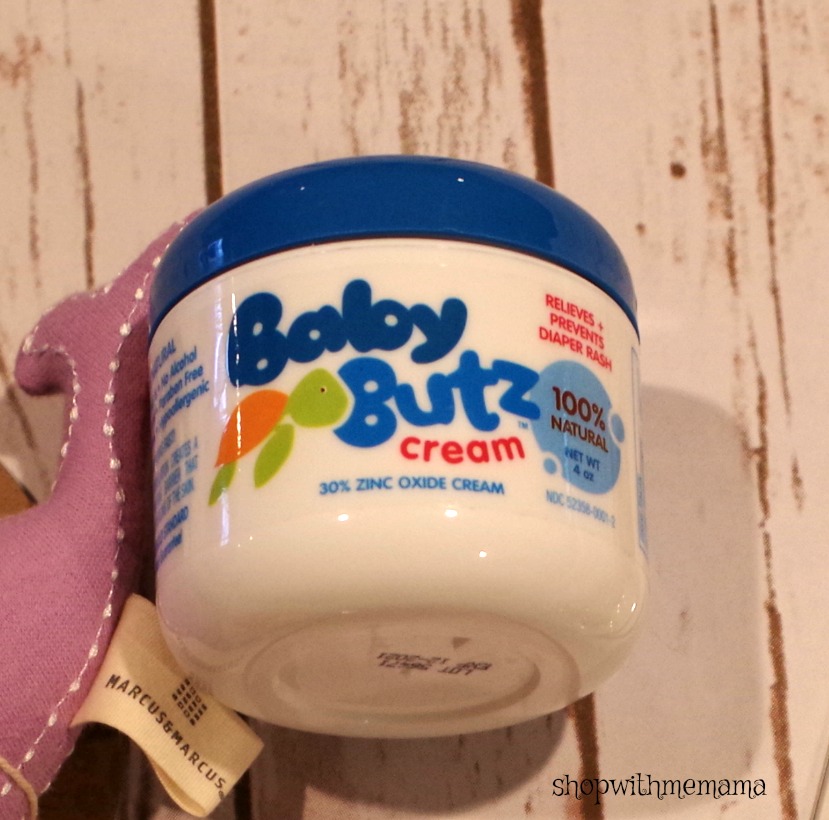 *Olen Cosmetics has created *the* best solution to this dilemma with their Baby Butz Cream. The safest and most effective diaper rash treatment available without a prescription. 100% natural ingredients and 30% zinc oxide.
Used in neonatal hospital units and many pediatricians hand out samples plus medical professionals have endorsed this cream. No Chemicals, no Alcohol, no perfumes, and hypoallergenic. Retails for $12.99 and you can purchase it online on Amazon.com.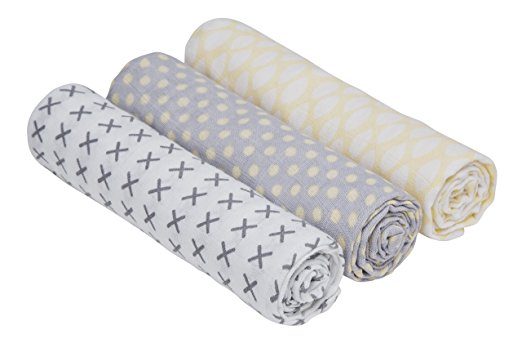 *Swaddle Blanket. The multipurpose 85 x 85 cm cloth by Lassig is made of pre-washed, easy-to-clean, and breathable 100% cotton and can be used as a burp or swaddle cloth. The cloths feature friendly, cheerful prints and are available as a triple pack in a variety of colors and designs. You can purchase similar ones on Amazon.com.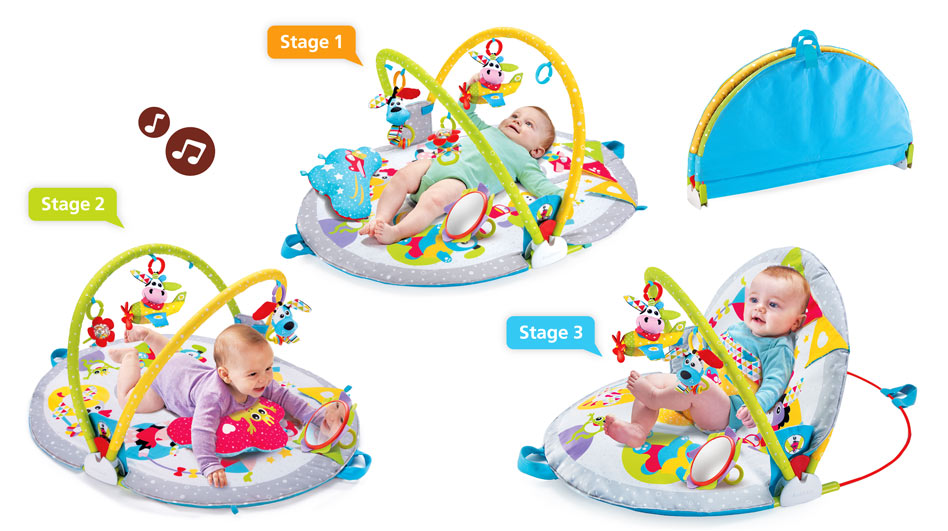 *Gymotion® Lay To Sit-Up Play. Yookidoo's Gymotion® Lay to Sit-Up Play is a 3-stage extra padded play gym that easily transforms into a supportive upright portable seat, enabling the baby to sit, play and interact with the world while sitting upright.
It features more than 20 developmental activities and plenty of toys to move around including a battery-operated motion-activated musical toy plane, a large double-sided tummy time pillow with easy attachment loops for toys, a large baby-safe mirror for hanging on an arch or standing on the mat, a multi-textured rattle with small rattling beads, a teether and an easy to grasp dog rattle with colorful sliding beads. This will be available to buy in February 2018. You will be able to purchase it on Amazon.com. It will retail for $89.95.
Free Checklist For Baby Printable List!
You can download and print out this helpful list of 'what baby needs' so you can pin it to your fridge!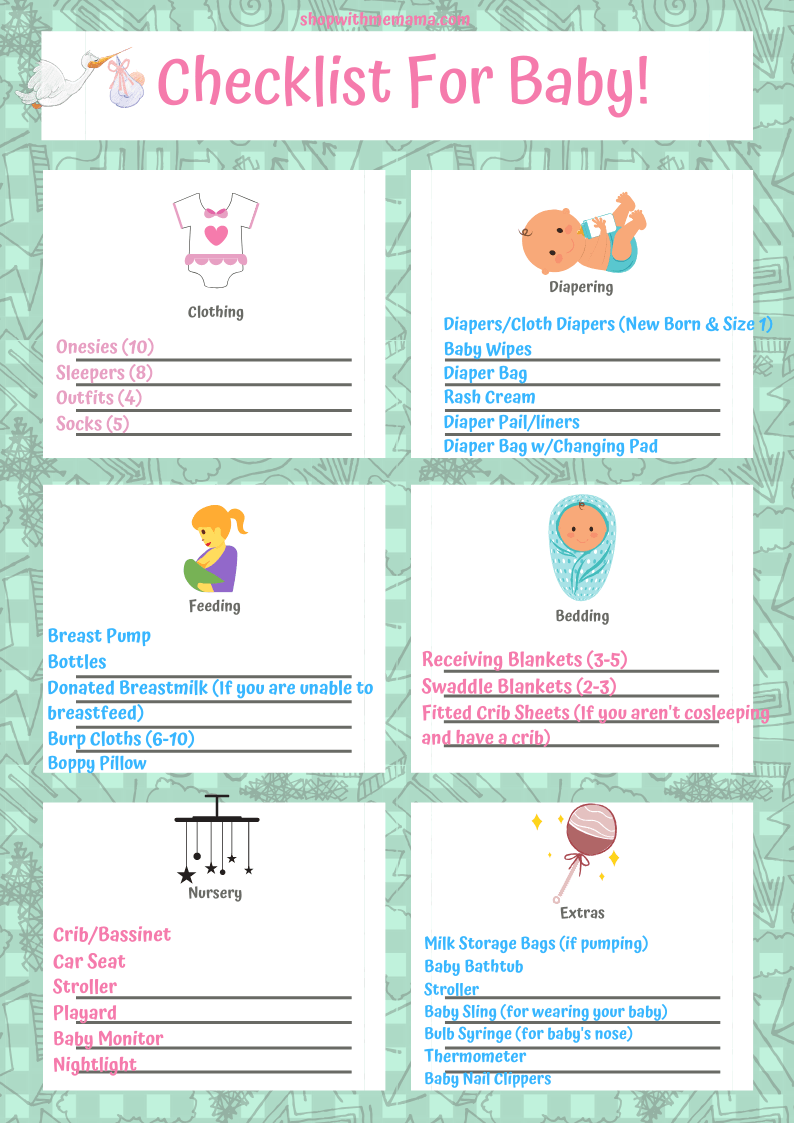 Do you have anything you want to add to this list? Let me know, in the comments below.