Are you welcoming a new little one soon? Preparing for a baby is so fun! It is a very exciting time and I know I always LOVED it soo much! I wanted to introduce you to the VAVA 720P Video Baby Monitor, which was designed to address the growing concerns surrounding baby monitor security and privacy.
In light of recent incidents of baby monitor hacking, they understand the need for secure monitoring solutions. That's why they are excited to showcase their non-WiFi baby monitors, which offer heightened privacy and protection.
*This post includes my affiliate links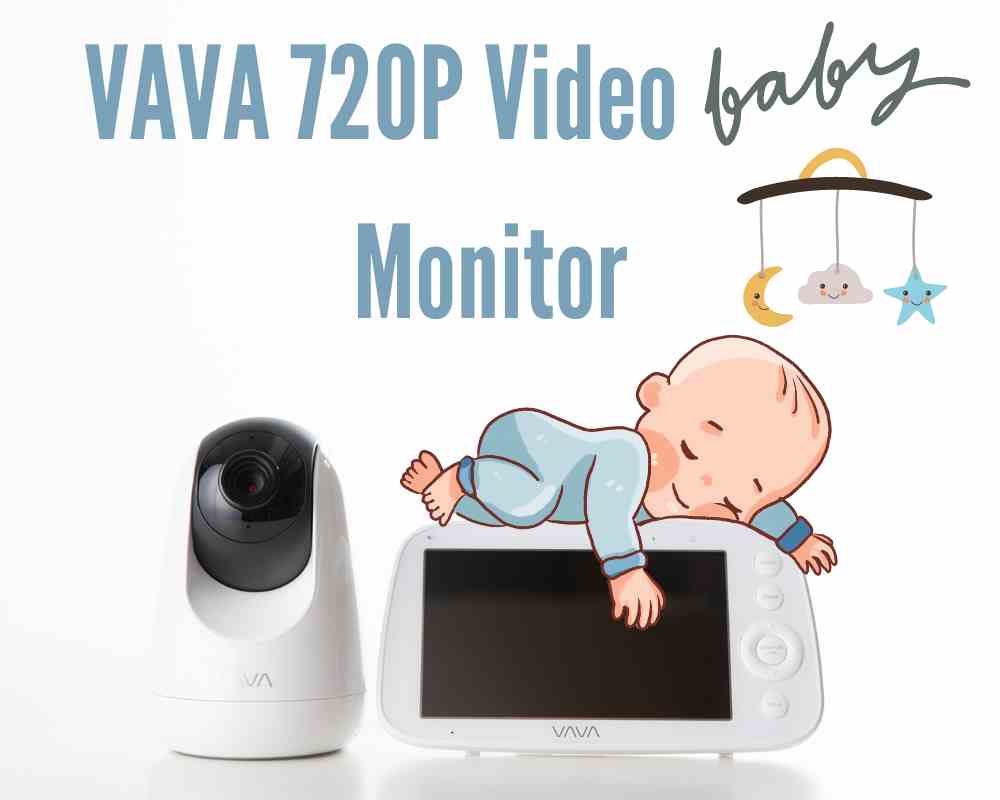 VAVA 720P Video Baby Monitor Review
Here are some key highlights of their VAVA 720P Video Baby Monitor:
Non-Wifi: Hack-free and uninterrupted monitoring without switching between mobile apps.
Keep an eye on your baby, even from across the house. With a large 5" HD display, a two-way talk system, and a wireless connection, it's the next best thing to have them in your arms.
It has a large 5″ 720P HD display. This allows you to see your baby very clearly and in full detail. Also, has 10 hours in live-screen mode and 24 hours in audio-only mode.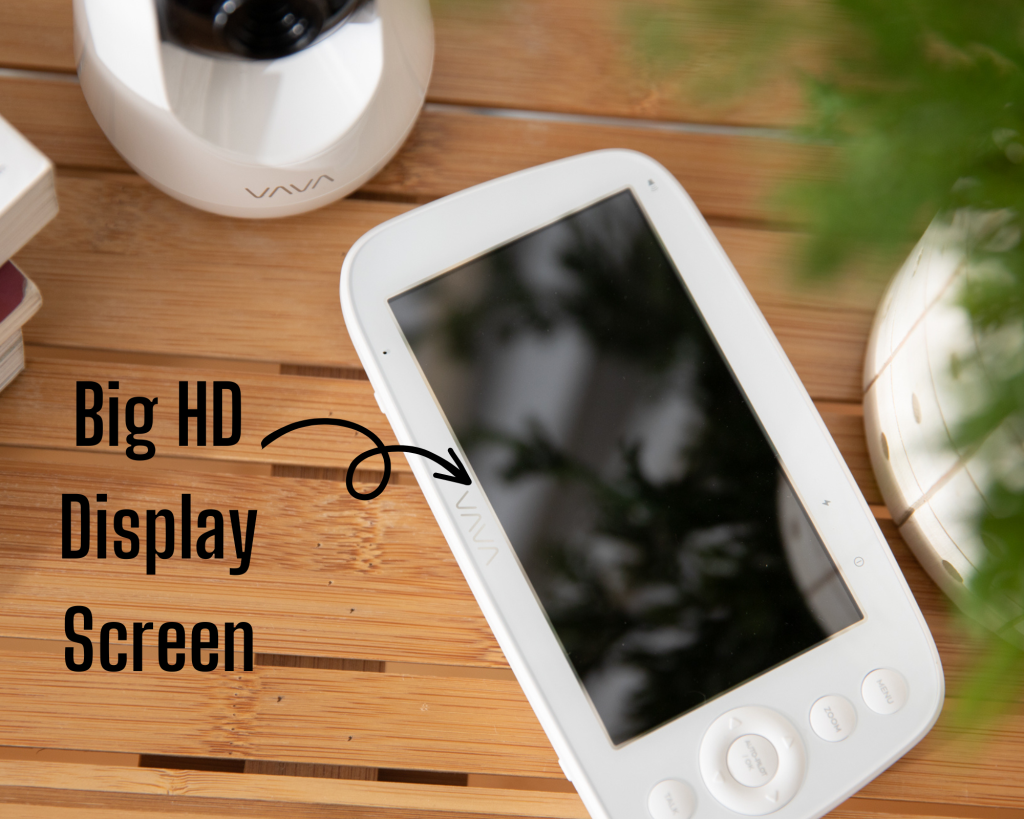 Night vision! This allows you to check up on your little one at night with the automatic night-mode camera.
Monitoring: has 7 volume levels and a noise indicator light for real-time sounds, even with the screen off. So you will always know when your baby needs you!
One press digital zoom: This allows you to zoom in 2x and 4x more to get a close-up view of your little baby and check out any details you need to check out! Because you never know when those little details will become BIG details!
It also has a two-way talk system so you are able to comfort your baby anytime you need/want to when you are not in the same room.
Has a long-range transmission: You can get uninterrupted visuals with a monitor transmission rand of up to 900 feet.
Auto-Pilot Mode: You can have panoramic and up-close views of your littlest one with auto-pilot mode.
Other Great Features Worth Mentioning
*Temperature Alert
*Volume Control
*Two-way Talk
*Connect up to 4 cameras
*Connectivity is 2.4GHz
*8 brightness levels
*Light Sensor
These baby monitors have been featured in established publications such as PopSugar, USA Today, BabyList, and Healthline.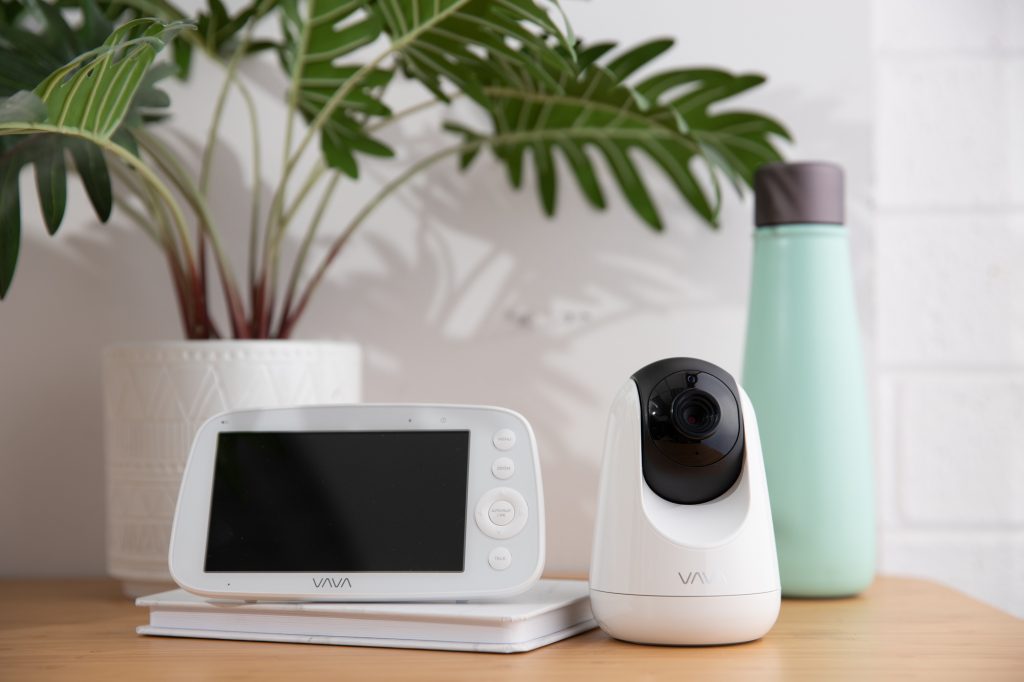 Frequently Asked Questions (FAQs)
Does the VAVA Baby Monitor come with a full-color display?
Yes! It offers a full-color display in automatic mode. In night vision mode, the image will be in black and white.
What Is The Maximum Battery Length?
The built-in 4500 mAh rechargeable battery lasts for 10 hours in display mode and 24 hours without the display mode.
Does this unit have the capacity to receive input from multiple cameras automatically?
Yes, it receives inputs from multiple cameras automatically every 15 seconds!
When it is in sleep mode, does the sound and monitor turn on when the baby starts crying?
baby monitor doesn't support sound detection. However, in sleep mode, you can hear the audio input all the time.
Can I Hear My Baby Breathing?
This has a 7-level volume system so parents can adjust the sound to high volume to hear if their baby is coughing and breathing. This can also help to awaken heavy sleeper parents.
In normal conditions, you can adjust the sound to low volume so you don't have to hear everything in your baby's room.
Can you use this monitor for two kids in different rooms?
The VAVA Baby Monitor can connect 4 cameras and scan view cameras every 15 seconds. Scan view mode can transfer audio input from every camera and will automatically switch between visual input from all the cameras.
If you're interested in seeing simultaneous visuals in different rooms, check out our Split Screen Baby Monitor.
What Is Included In The Box?
Well, there are quite a few essential things like:
1 Baby Camera
1 Baby Monitor
1 Power Adapter
1 USB-C Cable
1 USB-A Cable
The VAVA 720P Video Baby Monitor comes in several different colors: white, green, blue, and pink! So a color to match every nursery!
Save 15%!
Use code "KIM15" to get 15% off on all VAVA Baby Products, minimum $30 purchase! Yay! Saving money is always nice!!
Buy
You can purchase this on their website. They offer free shipping, 0% APR financing, 30-day free returns, and an 18-month warranty. If you want 10% off, you can sign up for their newsletter.
Win
One person will win a VAVA 720P Video Baby Monitor! Yay!
Rules
The contest is open to the US, 18+. The giveaway will end on September 13, 2023, at 11:59 PM. I am not responsible for lost or stolen mail.