In this post, we will discuss how to financially prepare for a baby. Planning for a baby's arrival is an exciting process that necessitates cautious financial management. As one anticipates the joyful moment when their little one joins the family, it is essential to consider practical aspects such as health insurance and child care.
Ensuring that health insurance coverage adequately includes maternity care and pediatric services provides peace of mind while navigating the healthcare needs of both mother and baby.
Additionally, anticipating childcare costs and understanding available options can facilitate informed financial decisions, ensuring a smooth transition into parenthood without unexpected financial burdens.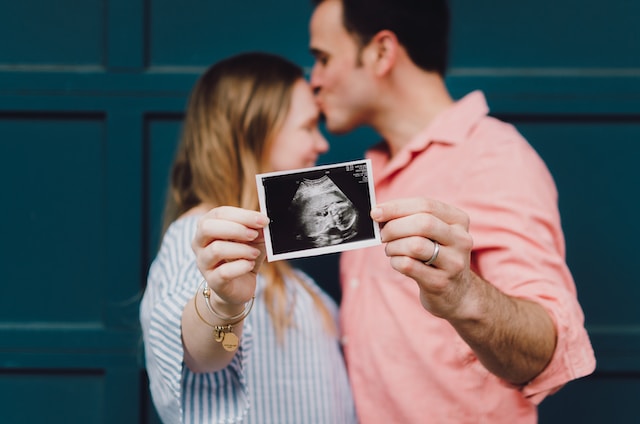 How to Financially Prepare for a Baby
Let's take a closer look at how to financially prepare for a baby.
Preparing for a baby to arrive is an exciting and transformative milestone in life that requires careful planning and consideration.
As you eagerly await the addition of a new family member, it is essential to take proactive steps to ensure a smooth and well-prepared transition.
This involves creating a nurturing environment and making practical financial arrangements. The journey toward parenthood encompasses both emotional and practical readiness, requiring thoughtful deliberation and a proactive mindset.
By approaching this phase with intentionality, you can establish a solid foundation for the joyful beginning of your parenting journey.
Have a Money Talk with Your Partner
Before the arrival of the baby, it is important for couples to have a sit-down discussion regarding their present financial situation and goals.
They should openly communicate about potential changes in income during parental leave, as well as analyze whether any adjustments to their budget are necessary. By addressing these financial concerns together, both partners can ensure they are aligned and minimize future stress.
Discuss health insurance

. Ensure that your health insurance policy covers maternity care and pediatric services. If they are not covered, explore alternative options to secure adequate coverage for potential medical expenses. It is also important to have a clear understanding of the aspects of labor and delivery that are included in your policy. While many policies do cover essential medical services related to childbirth; it is crucial to be fully aware of what exactly is included in yours.

In-network vs. out-of-network

. If the hospital you choose falls within your insurance provider's network, you may be eligible for reduced expenses compared to using a facility that is out of network. This distinction can significantly impact the amount you need to pay out of pocket.

Plan for leave

. It is important to consider how taking parental leave could influence your financial situation to assess the potential impact on your income. Start by investigating whether your workplace offers paid leave, as this can significantly affect your finances during that time. Additionally, take the time to understand
Create a New Budget
As a baby is on the way, it becomes essential to reassess your budget. This will help you accommodate upcoming expenses and potential income changes.
Check deductibles and copayments

. Individuals should determine their deductible, which refers to the amount they must pay out of pocket before insurance coverage takes effect. In addition, it is crucial to understand any copayment requirements for hospital stays or medical procedures. Having a clear comprehension of these terms enables individuals to foresee their financial obligations effectively.

Factor in additional services

. When estimating the total expenses for labor and delivery, it's important to take into account additional services like anesthesia, medical tests, and possible complications. Consider these potential extras to ensure a comprehensive estimation of your overall costs.

Plan for out-of-pocket expenses

. Even with insurance coverage, individuals should be prepared for additional expenses that may not be covered. Such costs can include deductibles, co-payments, and any services excluded by the policy.

Baby items

. In preparation for the arrival of a baby, it is important to compile a list of essential items. These include diapers, clothes, and car seats. To ensure financial feasibility, it would be beneficial to research their costs and explore ways to save baby money. One option is buying second-hand items, while the other is accepting.
Build Your Emergency Fund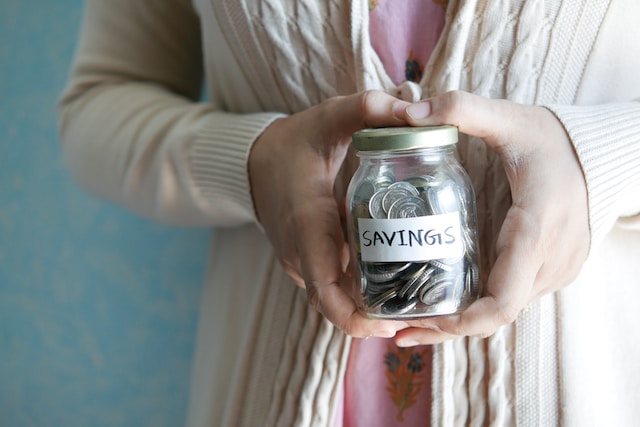 Preparing financially for the unexpected requires an important step: building an emergency fund. This fund serves as a safety net, offering a financial cushion to navigate unforeseen circumstances that may arise during the journey of becoming parents.
Set Financial Goals
Having clear goals and priorities for your finances is crucial when it comes to your expanding family. Consider saving for your child's education, securing your family's well-being in unexpected situations, and maintaining your retirement savings.
Having clearly defined financial goals will provide direction for your planning process and enable you to allocate resources effectively.
Assess Your Insurance Coverage
It is important for individuals to review their existing insurance policies to ensure sufficient healthcare and protection against potential income loss.
This review should encompass health, life, and disability insurance coverage. By understanding the extent of their current coverage and considering necessary adjustments, individuals can ensure adequate protection for themselves and their dependents.
Explore College Savings Plans
In order not to wonder later how to set your child up financially, you need to think about savings for college in advance. Considering the rising qualified higher education expenses, it becomes crucial to start contemplating college funds early on.
It is advisable for individuals to conduct thorough research and select a college savings plan that aligns with their financial situation and goals.
These plans not only offer tax benefits but also enable the gradual accumulation of funds over time, supporting the educational needs of their children.
Create a Baby Budget
One should develop a comprehensive budget that takes into account the additional expenses related to having a new baby. Consider factors like diapers, formula, clothing, and childcare costs.
It is important to be practical when evaluating your monthly income and allocate funds wisely to ensure that you can comfortably meet all of your family's needs.
Review Your Financial Accounts
To better align with your new financial goals, carefully review your financial accounts such as bank accounts, credit cards, and retirement accounts.
Evaluate how you can optimize these accounts to maximize their benefits. Additionally, consider setting up a separate bank account specifically dedicated to baby-related expenses.
Financial Planning for Single Mothers
Proper financial planning is crucial for ensuring a stable and secure future for individuals and their children. Allow me to be your guide, walking you through a step-by-step process that offers valuable insights to navigate the world of financial decisions and prepare adequately for the arrival of your baby.
Start Saving Early
When a single mother thinks about how to plan for a baby, it becomes crucial to initiate early savings. Expenses related to the baby can accumulate swiftly, ranging from prenatal care to diapers and other essentials. It is advisable to create a dedicated savings account as a means to allocate funds for these new financial responsibilities.
Explore Financial Assistance
Research available financial assistance programs for single mothers and inquire about their eligibility criteria. Explore government assistance options, grants, and community support networks that can provide relief in managing the financial responsibilities of raising a child independently.
Consider Loans for Single Mothers
Single mothers can explore loan options specifically tailored to their needs. These loans for single mothers offer a temporary financial solution, particularly when unexpected expenses arise. Before committing, it's crucial to carefully review the conditions and interest rates.
Automate Savings
To ensure a consistent contribution towards your financial goals, setting up automatic transfers from your main account to your savings account is highly recommended. By automating your savings, you can maintain steady progress even during busy periods in life.
Seek Financial Advice
To better manage your finances as a single mom with a newborn, it may be beneficial to seek guidance from a specialized financial advisor.
By consulting with an advisor who understands the unique challenges faced by a single parent, you can create a customized financial plan that caters to your specific circumstances and long-term objectives. Such an expert will assist.
Embrace Home Birth Economies
Considering a home birth? Examine the potential cost reductions linked to this choice in more detail. Home births can often be more cost-effective compared to hospital births. However, it is crucial to prioritize safety and proper medical care above all else.
Prioritize Self-Sufficiency
Strive towards achieving financial independence as you progress. Continuously invest effort in enhancing your understanding of personal finances, seeking out new avenues for income generation, and honing your skills to secure a financially stable future for both yourself and your child.
Embrace Community Support
In challenging times, it is important to reach out for support from loved ones, friends, or community groups. Building a strong network of support not only provides emotional assistance but also helps with financial challenges.
Financial Readiness for Your Baby's Arrival
Careful planning and thoughtful decision-making are vital to ensure a seamless transition into parenthood. Many parents often end up with unused items that gather dust, mainly due to impulsive purchases or an undefined budget.
However, by creating a comprehensive budget that considers both immediate and long-term expenses, individuals can effectively allocate their resources and avoid unnecessary financial strain.
Considering the importance of parental involvement, paternity leave has become a crucial consideration for new mothers. When mothers take time off to bond with their newborns, proper planning allows families to handle financial challenges during periods of reduced income. This arrangement fosters a solid family foundation while ensuring economic stability.
Throughout this journey, it's important to remember that financial preparation goes beyond meeting your baby's immediate needs.
It involves setting aside a financial cushion to handle unexpected experiences and secure your family's future against uncertainties.
By approaching your financial plan responsibly and with foresight, you empower your family to confidently embrace the new responsibilities and joys of welcoming a baby.