Becoming a surrogate is one of the most unselfish and benevolent things you can do in this world. Through an incredible commitment of your own, you get the chance to give someone else the ability to grow a loving family. It's truly an incredible decision. However, it's not one you should make lightly.
The truth is, that becoming a gestational carrier is not suitable for everyone. For it to work well for you and the parents-to-be, you must be healthy and committed to the process.
Most surrogacy agencies and clinics will do a thorough screening process to ensure this, but it's a good idea to ask yourself the following questions before getting your hopes up. The answers will indicate whether it's a journey you can go on.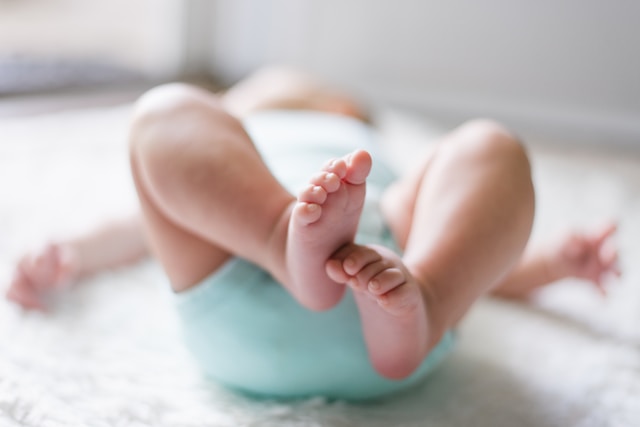 Am I in a Good State of Health?
When it comes to becoming a surrogate, the number one question you'll get asked is how healthy you are. There are several reasons for this.
While your medical history won't always impact the baby (as the baby will not have your genes), you still need to be in a good mental and physical state to carry the baby to term and deliver the baby safely.
Regarding physical health, the biggest question you'll be asked is if you have been pregnant before and, if so, if there were any complications. The chances are you won't be a good candidate for surrogacy if you have experienced severe complications with past pregnancies.
Do I Know What's Involved?
Understanding how to become a surrogate, including everything involved, is crucial. You don't want to walk into such a big commitment without knowing the ins and outs of the process.
It's a lengthy one that starts with a screening process and includes signing contracts before going through with the IVF. Then, of course, are the medical stages of pregnancy, which can be unpredictable!
Before deciding to be a surrogate, do plenty of research. The more you know, the more confident you can be in your choice.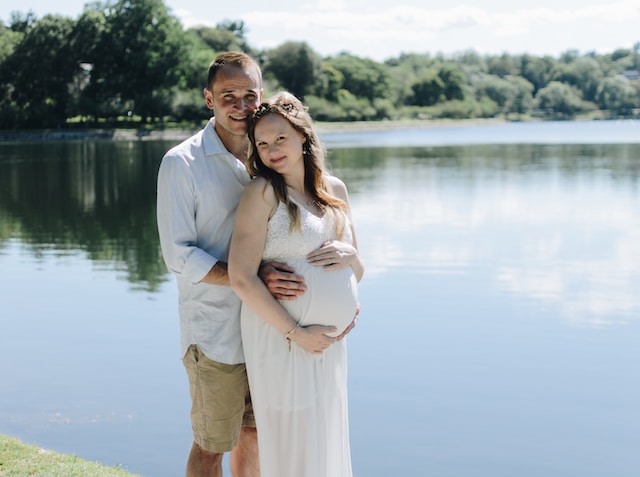 Does Being Pregnant Scare Me?
Have you thought about being pregnant and giving birth? If so, does the idea scare you? It's natural to feel some worry about the process, but as an aspiring surrogate mother, you should feel more excited by the prospect of pregnancy than frightened. After all, being pregnant will be your life for months, and eventually, you'll need to give birth to the baby!
If you're scared, maybe take some time to evaluate your decision, and don't choose to become a surrogate until you know you're mentally prepared.
Do I Meet the Requirements?
There are several requirements that fertility and surrogacy clinics and agencies need you to fulfill before becoming a surrogate.
You will go through these during the screening process, but it's a good idea to familiarize yourself with them beforehand, as you don't want to get your hopes up only to be disappointed.
Many requirements are health-related, but you may also be asked personal questions, like why you want to be a surrogate.
Why Do I Want to Be a Surrogate?
It's a good idea to understand why you want to be a surrogate before you start the process. Women choose to become gestational carriers for a wide range of reasons. Some women simply love being pregnant and want to use their love of pregnancy to give a family a chance to have a baby.
Your answer here is quite important. If the only reason you want to become a surrogate is for compensation, then the process isn't for you.
Being a surrogate is a huge responsibility, and you need to have a genuinely good reason for wanting to do it. You need to be passionate about wanting to make a family happy.
Do I Understand the Risks of Being a Surrogate?
Naturally, there are serious risks involved with becoming a surrogate – including the same risks that come with having a natural pregnancy.
Pregnancy makes your body go through enormous changes! Plus, with IVF, there are some different risks involved that you should be aware of before becoming a surrogate mother.
One thing you'll need to keep in mind is the emotional risks. Carrying a baby to term is a huge responsibility, and you have the demands of your own family at the same time. Knowing these risks and being able to come to terms with them is important for a smooth surrogacy process.
Do I Have People Who Will Support Me?
You might think you don't need as much support as a mother-to-be, as you won't be responsible for looking after a child after giving birth. However, this is certainly not the case.
Pregnancy itself is a lot to go through, and you'll need people there for you throughout it. Even after giving birth, you may experience a range of emotions, and having loved ones there to talk to can really help.
You also need to consider whether your current family is on board. If you have a partner, are they happy with the process?
What about any kids you have right now? It can be a confusing time for everyone, so make sure you have people in your life who respect and support your decision.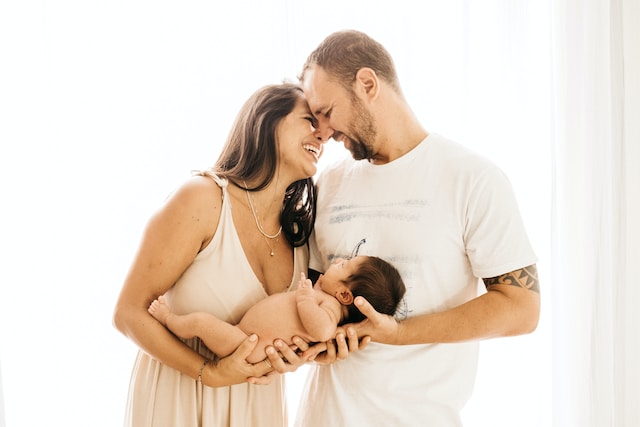 Do I Know Where to Begin?
You might have thought about becoming a surrogate and feel sure about your decision but not know your next step. Generally, you need to get in touch with a surrogacy agency, as they will guide you through the process, do a screening, and help you match up with the right intended parents-to-be. Their guidance will prove vital throughout the journey.
Am I Ready for the Commitment?
Being a surrogate mother means going through nine months of pregnancy and many months of preparation before the pregnancy even begins.
Are you prepared for that commitment? It's not something everyone can do, so think carefully about your decision. Yes – it's an incredible, extraordinary act to do and will make a family extremely happy, but you need to take your own feelings into consideration here. That way, if you decide to become a surrogate, you can enjoy the experience to the max.