congrats to Patricia Wojnar Crowley
*Product received. Opinions are my own.
Oh dear! That beloved canine, Beethoven, is back and funnier than ever! Beethoven's Treasure Tail is now available on digital HD October 14th and Blu-ray and DVD October 28th, from Universal Studios Home Entertainment! Yay!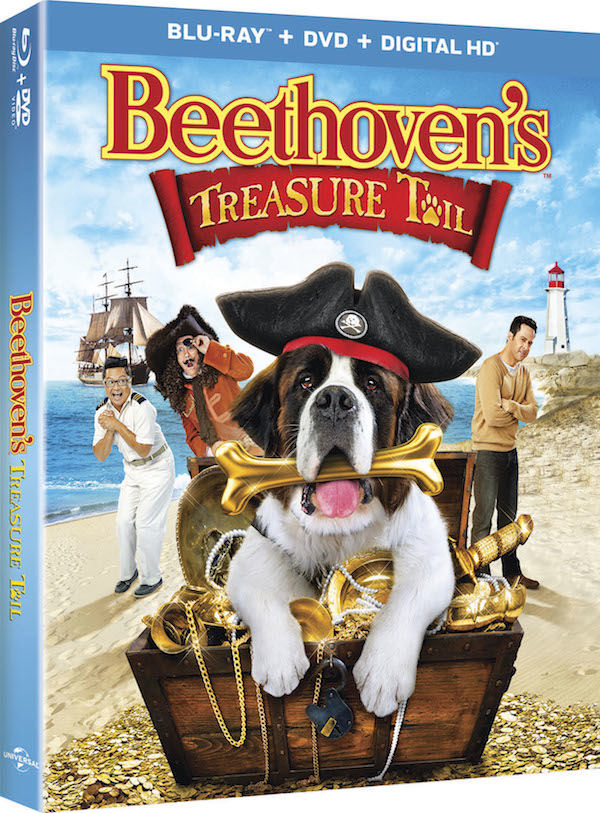 We received this super cute movie a few days ago and already watched it. My kids absolutely loved it and kept them intrigued in it the whole time it was on. What a fantastic break for ME!!! I heard them in the living room giggling away. It was cute to listen to.
SYNOPSIS:
 Get ready to howl with laughter in this all-new family comedy starring America's favorite St. Bernard, the one and only Beethoven! After a doggone disaster of a movie shoot, the big-hearted pooch and his trainer, Eddie (Jonathan Silverman, Beethoven's Big Break), are heading home when they get stranded in a small coastal village. When Beethoven befriends a local boy (Bretton Manley, Ted), he helps him find a pirate map to lost treasure and together they em-bark on an adventure that brings the whole town together. Co-starring Morgan Fairchild (Flamingo Road), Kristy Swanson (Buffy the Vampire Slayer), and Jeffrey Combs (Re-Animator), it's a heartwarming "tail" about finding fun wherever your nose leads you.
The Blu-ray™ Combo Pack includes a Blu-ray™, DVD and DIGITAL HD with Ultraviolet™.
Blu-ray™ unleashes the power of your HDTV and is the best way to watch movies at home, featuring 6X the picture resolution of DVD and theater-quality surround sound.
DVD offers the flexibility and convenience of playing movies in more places, both at home and away.
DIGITAL HD with Ultraviolet™ lets fans watch movies anywhere on their favorite devices. Userscan instantly stream or download
Coloring Sheet For YOU!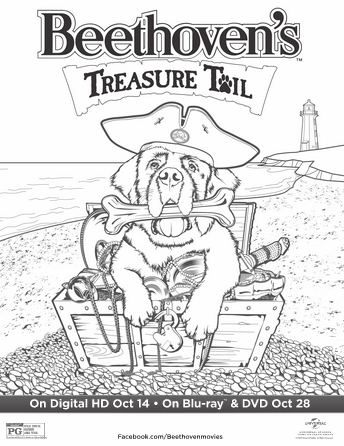 Click to print color sheet: BETTHE-016_ActivitySheetColoring_R5FMtrim
Activity Sheet!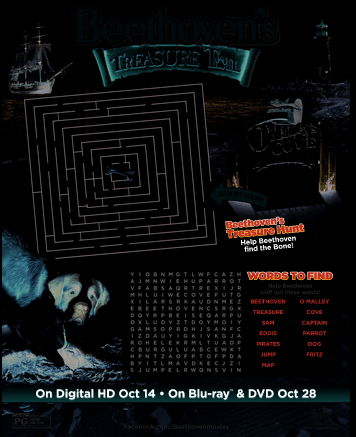 Click to print activity sheet: BETTHE-016_ActivitySheetMaze_R5FMtrim
Win
One person is going to win 1 copy of the Blu-ray combo pack of Beethoven's Treasure Tail!
How?
Easy! Just use the RC Form below! GL!