I am not sure if you have heard, but Best Buy is celebrating its new "30-30-30" Perfect Match Campaign! This started on Sunday, March 4th and is available  in-store and on bestbuy.com, across all product categories!

What exactly is the Best Buy "30-30-30" Perfect Match Promise??? The promise is designed to help customers find their perfect technology match that meets their unique needs. This offer allows you to shop with confidence by enhancing your overall shopping experience and purchase satisfaction. Sounds good to me, the easier it is to shop for technology, the better!!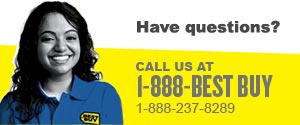 The Perfect Match Promise was created to ensure customer peace of mind. From selection to set-up and beyond, they are giving you the confidence you  need (if you need it, I DO!!) to make the technology decisions that best fit your lifestyle.
The Perfect Match Promise:
30-day free phone support to get product up and running

30-days of easy returns with no restocking fees

30-days of competitor price matching
More About The Best Buy Perfect Match Promise (taken from their press release):
According to a February 2012 Best Buy survey:
30-Day Phone Support to Get It Up and Running: When asked which expert consumers would like to have on call 24/7, more than one-third of consumers chose a Tech Expert – even ahead of Dentists (17%), Chefs (15%) or Fitness Instructors (11%). The preference for an on-call Tech Expert only trailed Doctors (65%) and Police Officers (56%)

When Hassle Outweighs Savings: More than 1/3 of consumers have kept an item that wasn't suitable instead of returning it. The majority decided not to return the products simply because the return process is "too much of a hassle." More than 25 percent of those consumers spent between $51 – $100 on the item they didn't return  

Power of the Price Match: 44% of respondents have taken advantage of a price match policy at one or more retailers
"Our research clearly shows that consumers are looking for help when it comes to technology set-up, and that there is a need to find a great deal," added Panayiotou. "Our offer provides clear solutions, like our 30 days of free phone support, to ensure our customers feel confident they can get their Best Buy products up and running at the right price, no strings attached."
Disclosure:
I am being sent a gift card for this post. Thanks!