Are you looking for the best gifts for a 7-year-old girl? You have come to the right place! Girls this age are so much fun to shop for because they love both practical and frilly things. In this blog post, we will share some of the best gifts that girls age 7 would love! We have you covered from coloring pens and drawing boards to unicorn socks and rock painting!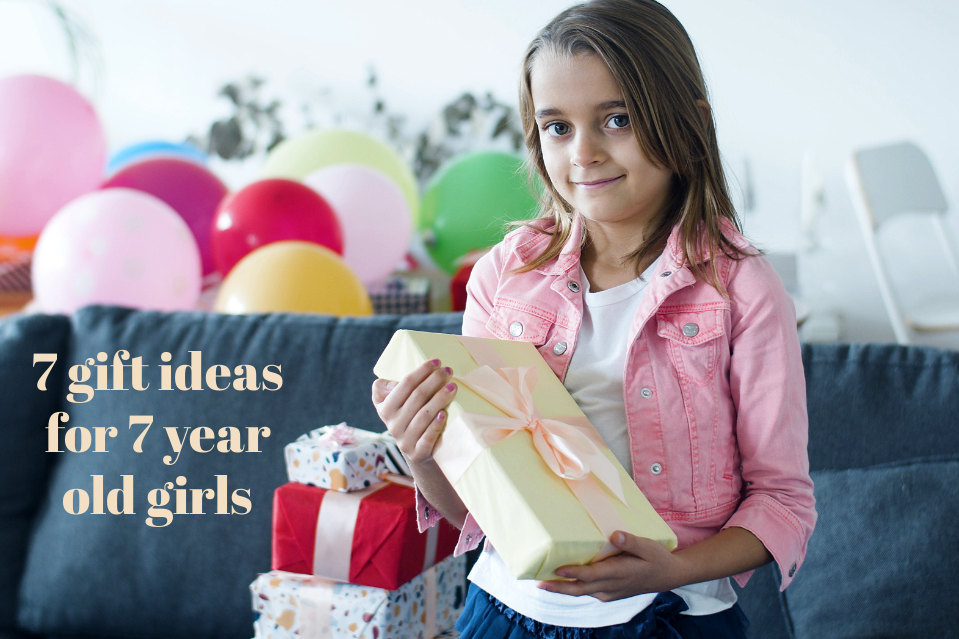 Best Gifts for A 7-Year-Old Girl
There are SO many fun things a 7-year-old girl would love to receive! It was hard to choose a few when really I wanted to choose a lot! you can find more fun and appropriate aged gifts for your little 7-year-old girl, over at Wicked Uncle! They have SO many awesome gifts to choose from! Any of these gifts will make that 7-year-old little girl in your life very happy, promise!
1. Amazing Magic Pens – Set of 25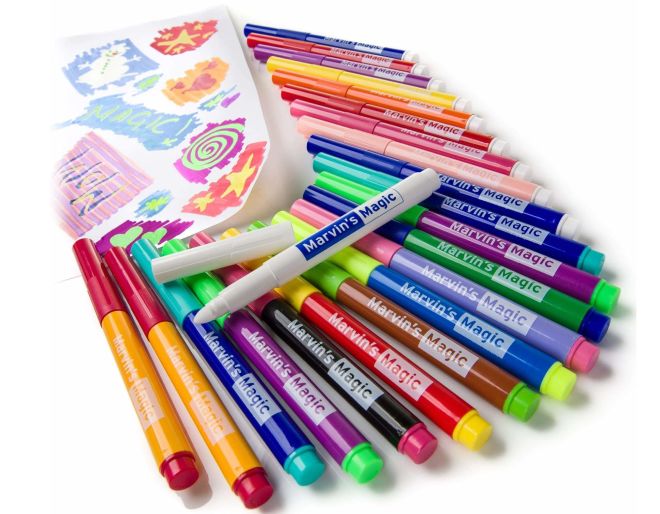 What little girl wouldn't love a set of magic pens? You can create 3D lettering, change colors and even write invisible messages! These magical pens allow you to change and erase colors instantly. The secret messages can only be revealed when you want them to, using the special white pens! So much fun!
They retail for $24.99!
2. Unicorn Daze Six Dazzling Odd Socks!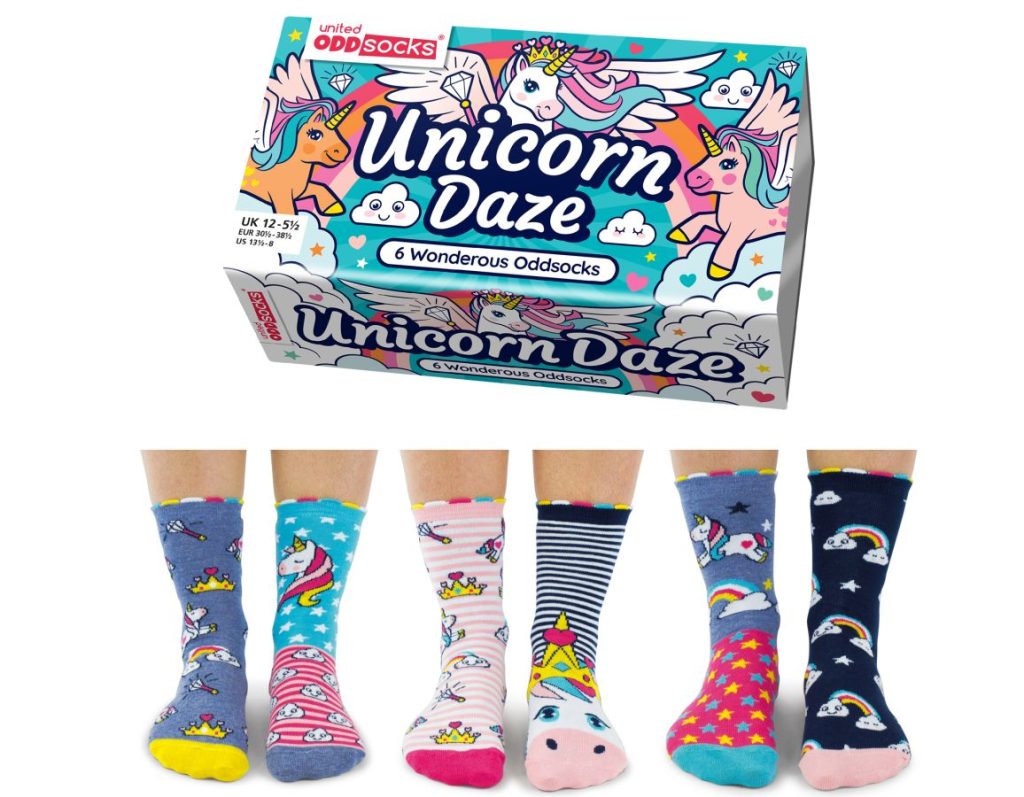 What little girl wouldn't love socks with unicorns on them! And, they don't matchmake these even more interesting for little girls! This adorable set of six odd socks each has a unique pattern with happy unicorns and colorful rainbows. These cute socks create no less than 15 different combinations of magically good style. Sock size is US 13.5-8. Perfect for little unicorn fans and so much more fun choosing what to wear each morning!
These retail for $17.99!
3. Black Glow Art – Neon Effect Drawing Board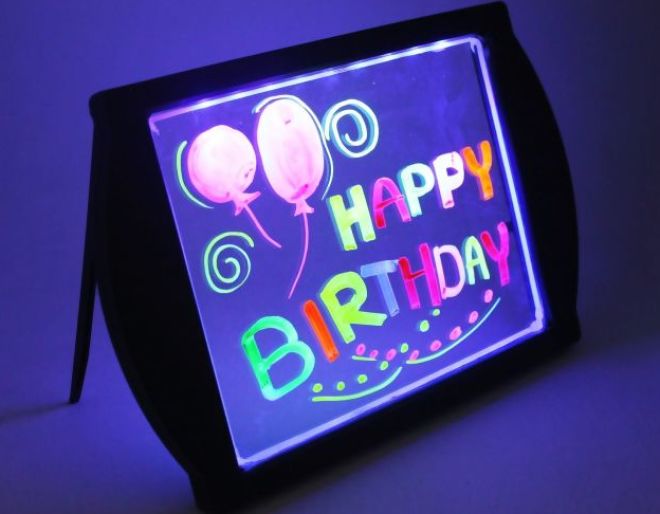 This brilliant light-up drawing board uses dozens of colored LEDs to create a glowing effect. The black frame with a built-in stand features a see-through screen so you can easily trace your favorite pictures. Or just create your own works of art, using the bright fluorescent marker pens. Then turn the frame on and watch the lights illuminate in 36 different ways and colors, transforming your picture with a bright neon glow. Simply wipe clean using a dry cloth and start all over again.
This retails for $23.99!
4. Inflatable Sparkle Chair – Pink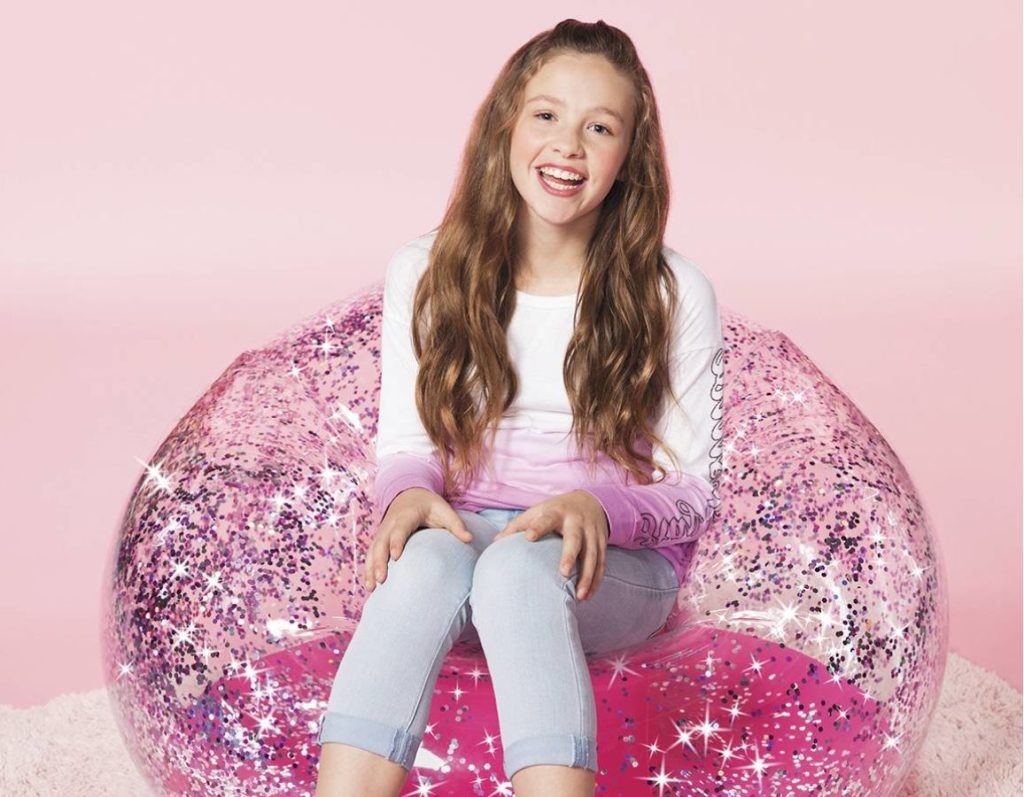 Every 7-year-old girl NEEDS an inflatable sparkle chair! Sit back and relax on this comfortable and stylish 42" inflatable cushion both indoors and outdoors – wherever you want! Filled with lovely shimmering confetti, this gorgeous pink chair is easy to inflate and combines clear and color vinyl for maximum effect. Lay back in the garden on a sunny day or play games and read books inside on your new snazzy chair.
This retails for $39.99!
5. Glow in the Dark Rock Painting – 14-Piece Set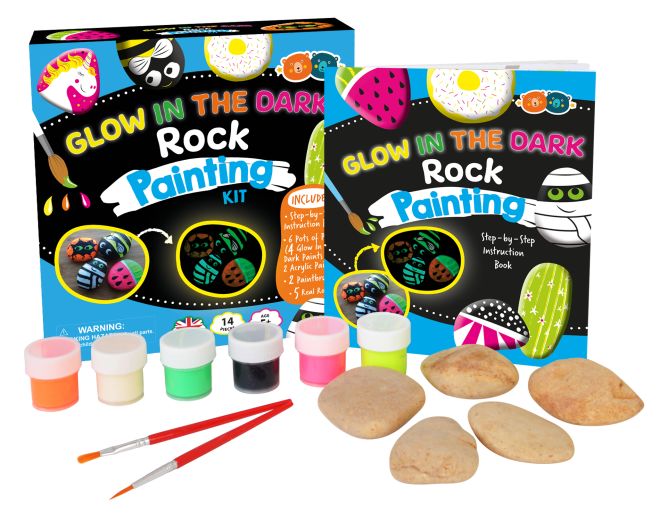 I absolutely love painting rocks and so do my kids. We bought a rock painting kit before and just loved it! It was so fun to do! This is a 14-piece set that is packed with everything you need to create original painted rocks! This kit includes 5 rocks, 4 quality glow-in-the-dark paints, 2 acrylic paints, and 2 paintbrushes. To activate the glowing paints, just place your finished creation in some bright light to 'charge' them up! The included guide has 10 step-by-step projects for quirky rock art creations, such as the Happy Unicorn.
This retails for $14.99!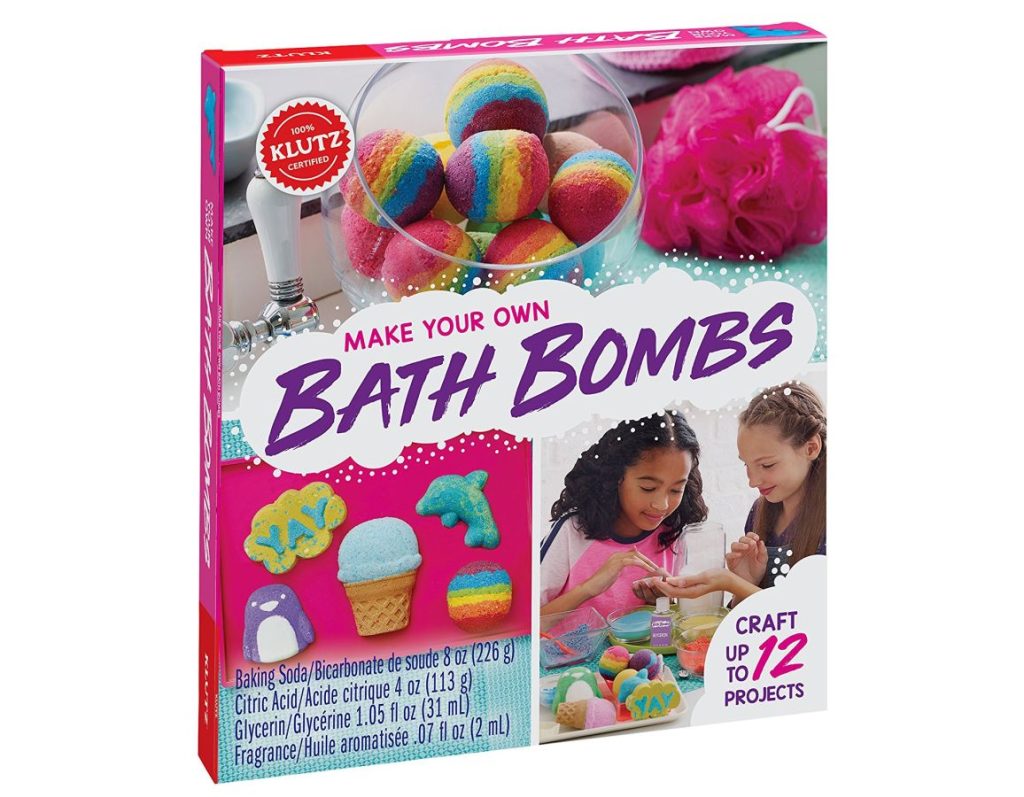 A great experimental kit with five different plastic molds to make your colorful bath bombs. There are enough ingredients to create 12 fabulous fizzy bombs, just follow the illustrated guide to see how fun and easy they are to make. Simply mix, mold, and immerse! Shape your bath bombs into animals, ice cream cones, traditional bath bomb spheres, and more! My daughter and I love making bath bombs together!
This kit retails for $21.99!
7. Pottery Wheel and Kit – For Beginners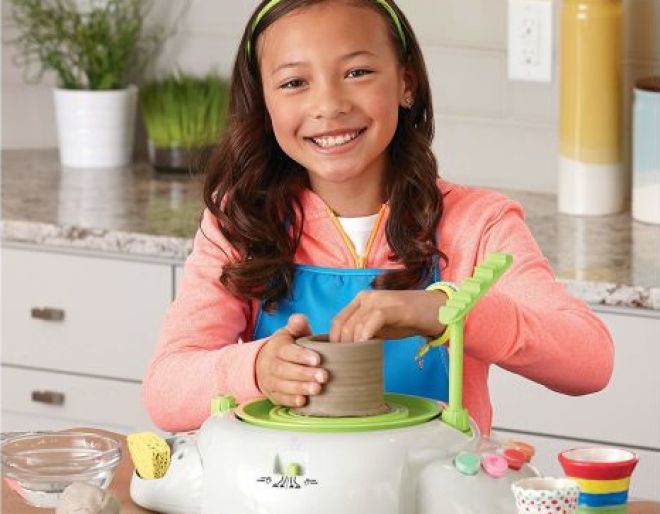 Make your very own ceramic works of art with the handy air-dry clay, potter's finishing tools, and paints in your pottery wheel kit. Set-up guide, tips, and tricks are included in the illustrated instructions. Craft a vase for flowers from the garden, a fruit bowl with all the designs your imagination can muster, or a brand new creation that will take the art world by storm!
All of the gifts you see above you will find on the Wicked Uncle website! They have SO many awesome gift ideas and products for not only a 7-year-old girl but for kids of all ages! It was so much fun browsing their website and finding fun toys! I almost couldn't stop browsing! Just so fun!
Thanks for reading! We hope this blog post helped you find the perfect gift for the seven-year-old girl in your life. From practical to fun, there are so many great options out there for girls this age. With a little bit of thought, you're sure to find something she'll love!
Do you have any other great gift ideas for seven-year-old girls? We would love to hear from you in the comments below!