If you are looking for the best multipurpose steam cleaners for your home, car, windows, and more, then I highly recommend the Costway 2000W Multipurpose Steam Cleaner.
I recently was sent this glorious all-purpose steam cleaner to review and I am so excited about what it can do. It is multipurpose after all and boy does it clean things well!
This Multipurpose Steam Cleaner comes with 19 Accessories, and has a 1.5L tank for chemical-free cleaning! If you are like me, you don't like chemicals all over your home. I like a clean, chemical-free home! Especially since I have children and animals.
*Product was received. This post includes my affiliate links
Best Multipurpose Steam Cleaner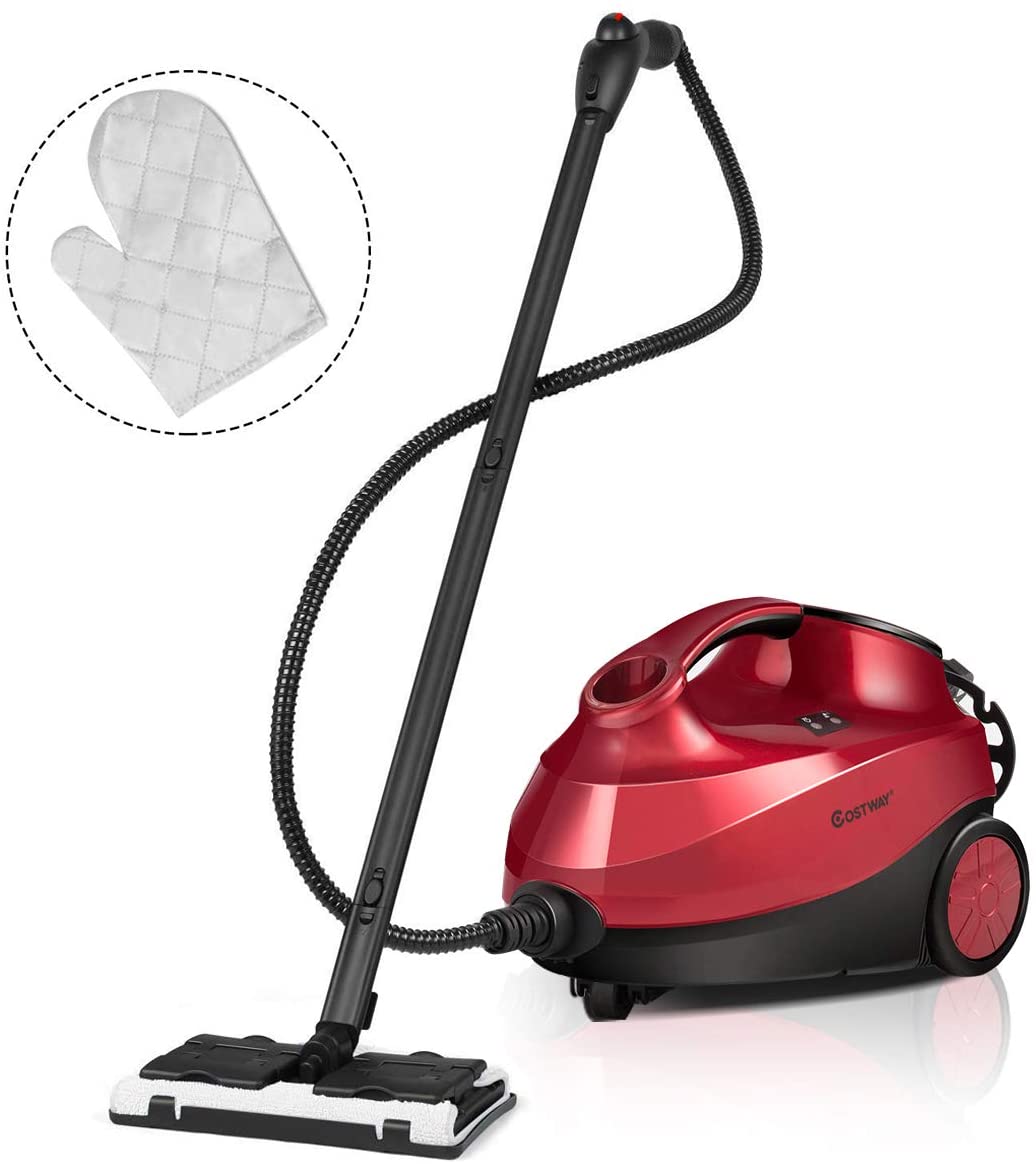 This heavy-duty rolling steam cleaning machine for carpet, floors, windows, and cars has made my life so much easier. I love keeping things really clean around my home, now more than ever. Because of the virus going around and everyone home all the time, my floors get gross, I am not gonna lie! This is truly the Best Multipurpose Steam Cleaner ever!
I swear I am vacuuming at LEAST once a day around here and mopping my floors? At least 3 times a week! So, ya, I am using this steam cleaner ALL the time!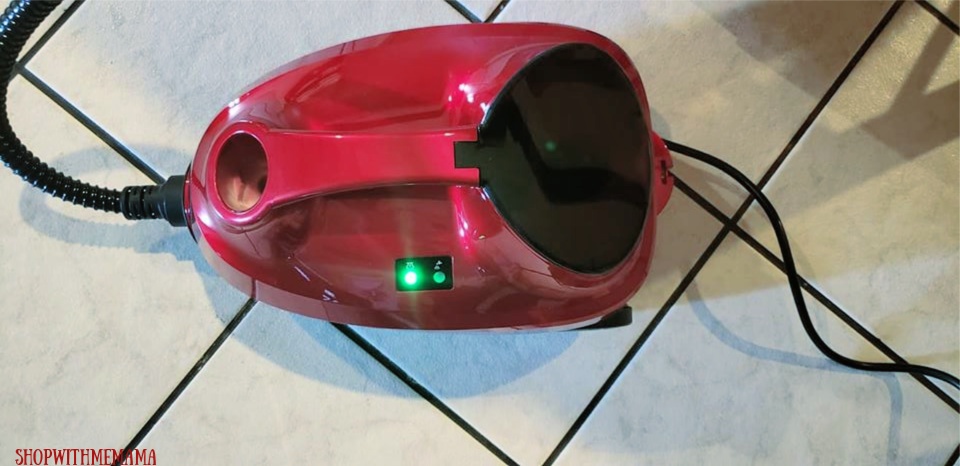 Now I can do efficient and Chemical-Free Cleaning. The 2000 W steam cleaner features a high steam temperature up to 226°F for deep cleaning and disinfection without any harsh chemicals. It can easily remove all kinds of dirt on various surfaces making your floors cleaner and sanitized.
Best Multipurpose Steam Cleaner needs to be pre-heated for about 5 to 6 minutes before using it, so be patient! And with a 1.5 L (51oz) water tank, the steam cleaner can work for 30 to 45 minutes without a water refill. When the water does get low in the tank, a red LED light will appear so you always know when you need to refill the tank.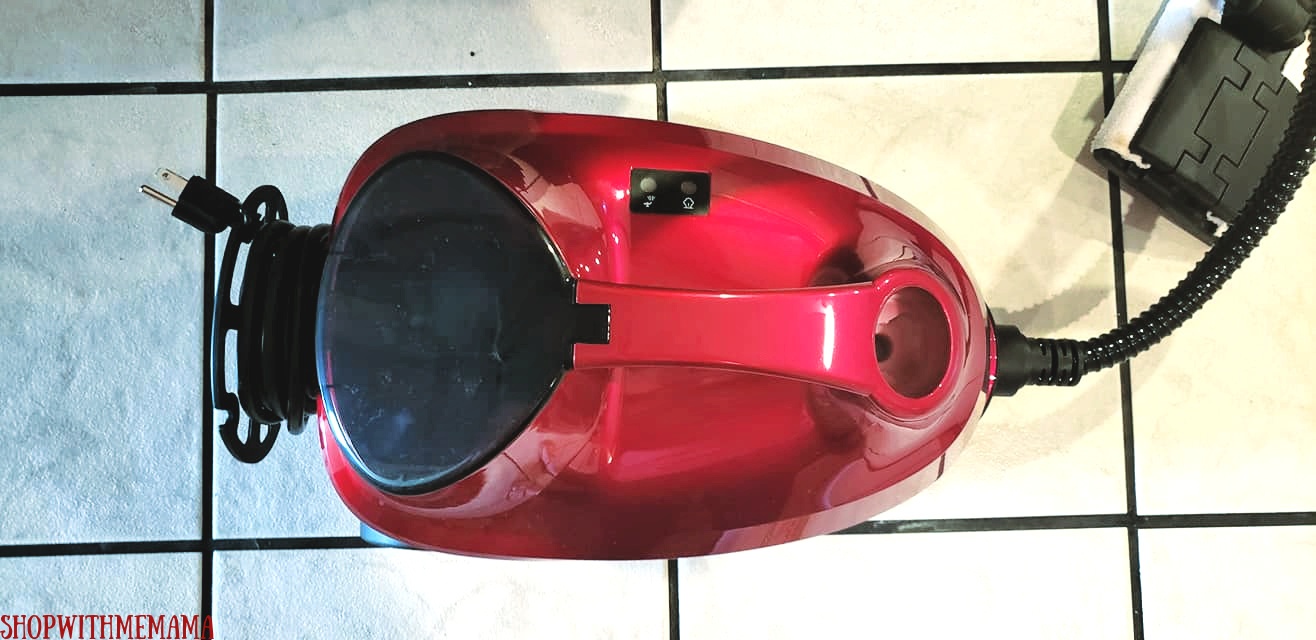 It has an uninterrupted canister steam release function for easy use without having to put your finger on the button all the time. This is a great feature because my finger gets tired and sore if I have to hold down something for too long!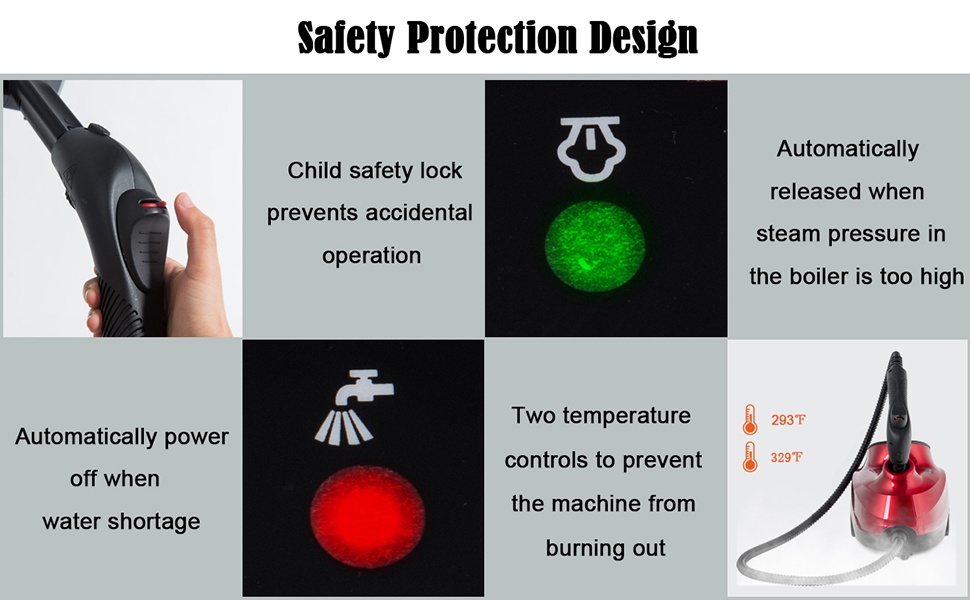 This steam cleaner also has an automatic power-off & child safety Lock. The child safety lock was designed to protect children or pets from accidental injury. If steam pressure in the tank is too high, it will release it. This steam cleaner comes with 19 different accessories such as;
*Glove to protect your hand when handling the steam cleaning tank
*Measuring cup to fill the steam cleaner tank
*Two extension tubes
*Iron brush
*Glass brush
and more!
I have not used this on my car carpet yet, but plan to soon. Our car carpet is gross right now and needs a good steam cleaning for sure. Cleaning my car inside and out is my next big project to do!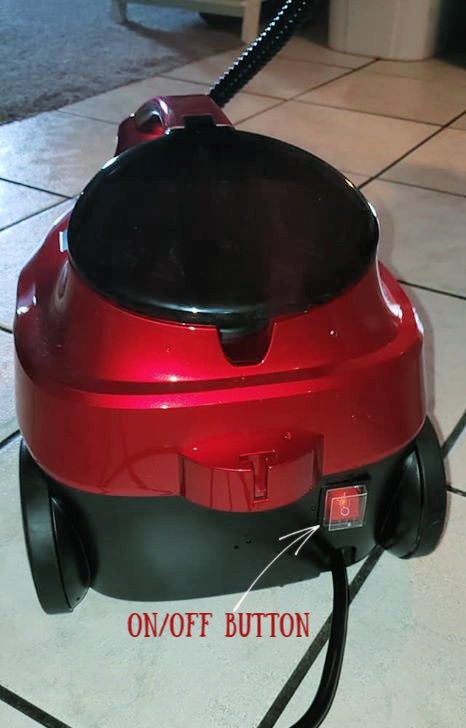 The wheels on this steam cleaner make this machine super easy to move around. The wheels are durable and help make moving this machine from room to room, easy to do. It is also easy to carry with the durable handle on the top of the steam cleaner. This steam cleaner has a 10-foot power cord (I do wish it was a bit longer!!) because we have a big house.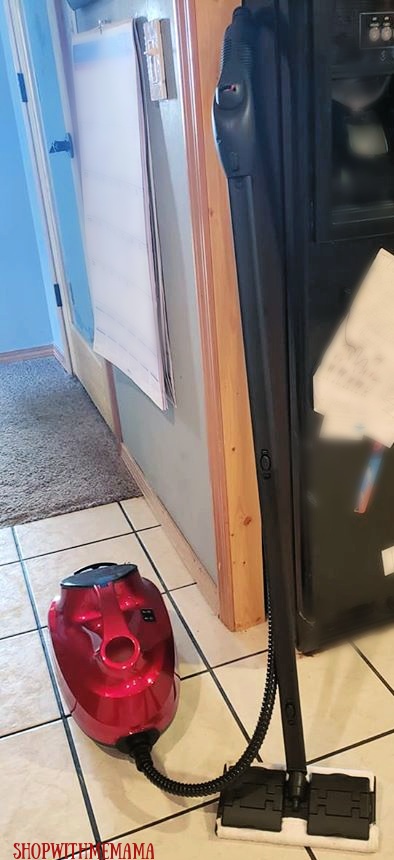 It has a storage cord reel which is great to wrap the cord around after use. The small accessories that it comes with can easily be stored with the machine making everything organized and together so they don't get lost. This steam cleaner has so many great features!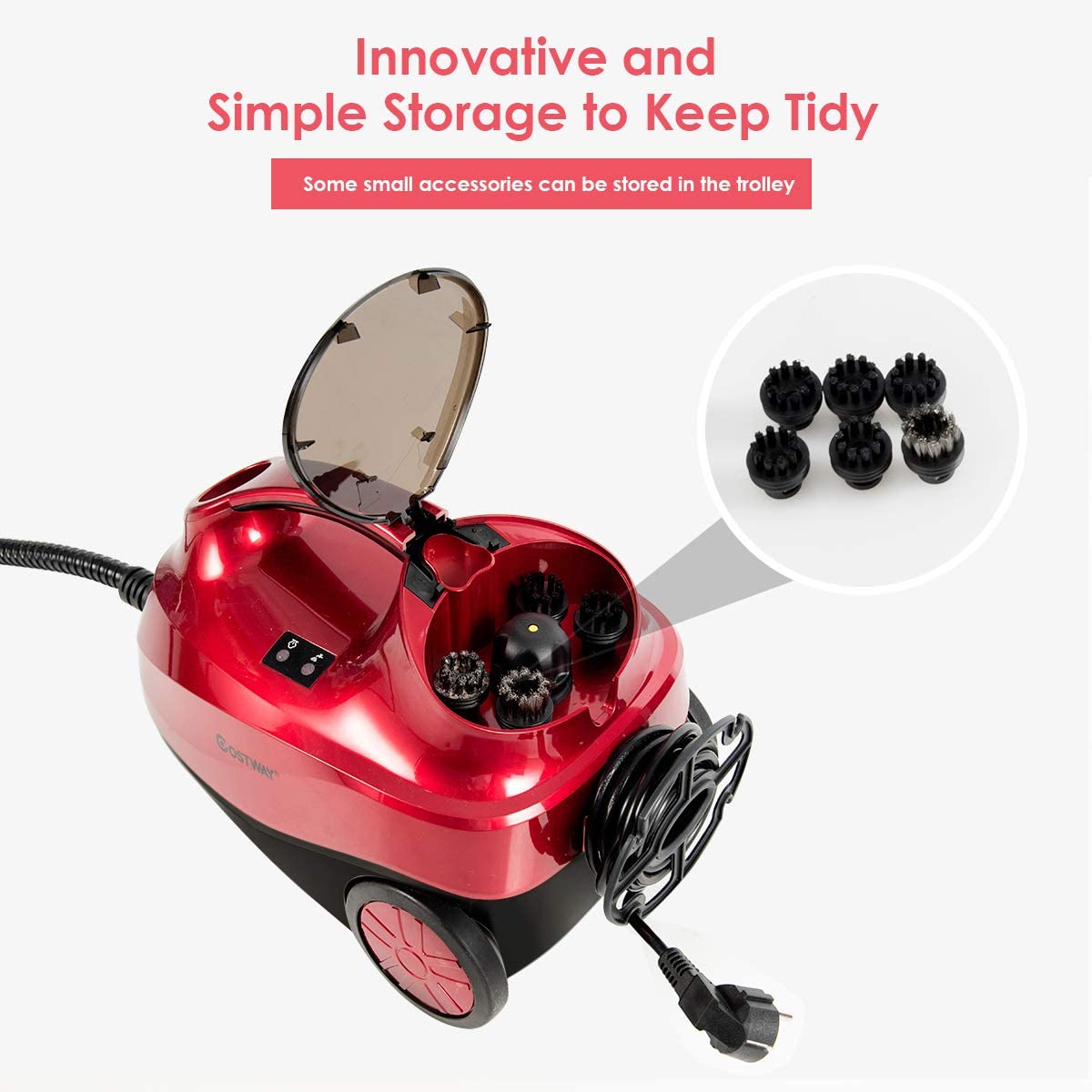 Customer Ratings By Feature Include:
*Light-Weight 4.3 Stars
*Maneuverability 4.3
*Value for your money 4.2
*Easy to use 3.8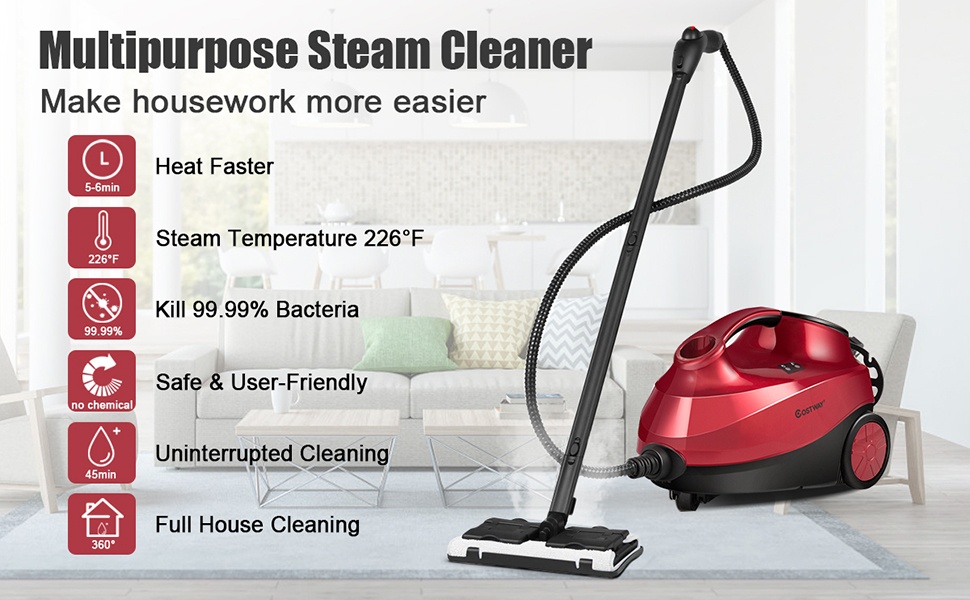 Make housework quicker and less hectic with the Costway 2000W Multipurpose Steam Cleaner!
*Heats faster
*Kills 99.9% of bacteria and gross germs
*Safe and chemical-free
*Safely cleans hard floor, baseboards, carpet, and more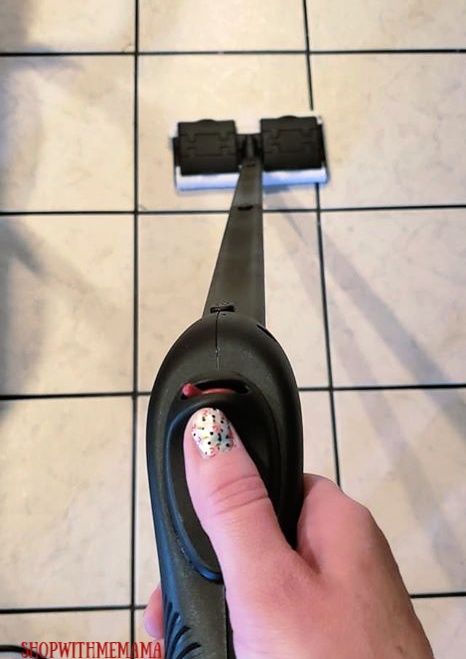 I have literally cleaned all areas of my home with this steam cleaner (minus the carpet and my oven) because of all the accessories it comes with. I feel so good about knowing how clean my floors are (well, at least for 15 minutes before my kids get it dirty again! Gah!).
I find myself not getting annoyed at having do steam clean my floors because this machine just makes it easier for me. I love that. Spring cleaning has never been this easy! This is better than my old steam mop, for sure.
The handheld steam accessory makes steam cleaning pretty much anywhere totally doable. I am going to be steam cleaning my curtains too because, after wintertime, they tend to be filthy and dusty!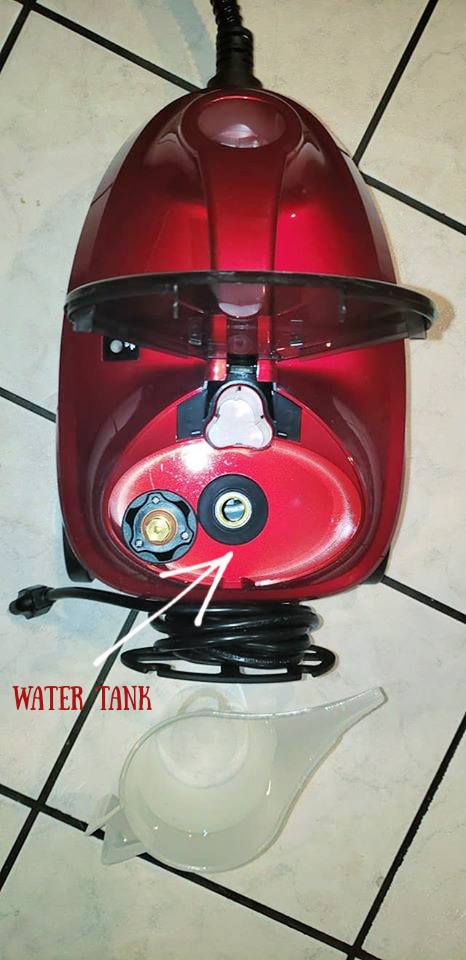 Clean Your Oven: Best Multipurpose Steam Cleaner
This is a BIG thing for me because our oven is NOT self-cleaning! We have an old stove and I need to clean it SO badly. I try to clean my stove at least twice a year and then try to maintain its cleanliness throughout the year too.
This steam cleaner is going to be helping me clean my oven next week. I HATE cleaning my oven, so hopefully, this steam cleaner will make it easier for me to do and maybe a bit enjoyable? Perhaps, we shall see…I will update on that once I use it for my oven and let you all know how it went!
When I first used this steam cleaner, the directions are not very clear at all. I had to do some searching and reading before I was able to use this steam cleaner. However, once I did some digging, I was able to figure out everything.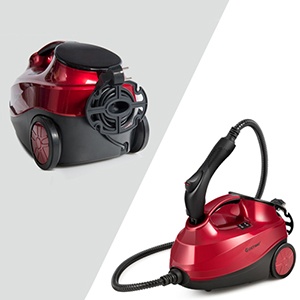 How To Install The Rag In The Steam Mop Head
This steam cleaner comes with a rag or hand towel looking thing. It is white and what you do is fold it so that it fits onto your steam cleaner mop head and then you lift up the sides of the mop head and wrap the rag over the edges of the mop head and then you push down the plastic on top of the rag to secure the rag in place so that you can steam mop your floors.
That is one part I did not see directions on, so I had to figure it out on my own, that is why I wanted to mention how to 'install' the rag into the steam mop head. Gosh, I hope I made sense! Gah!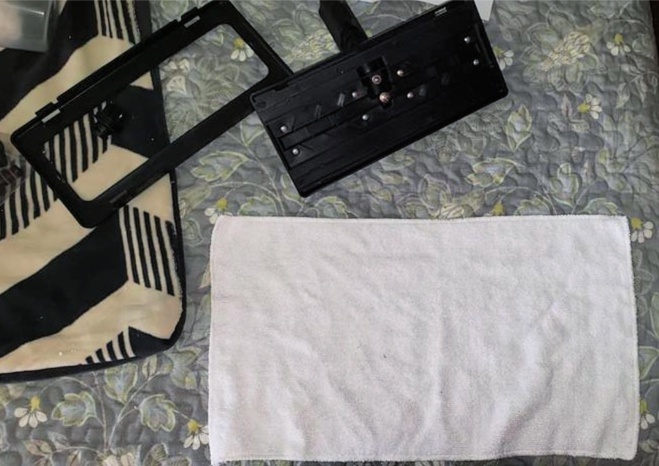 Fold the Rag Over: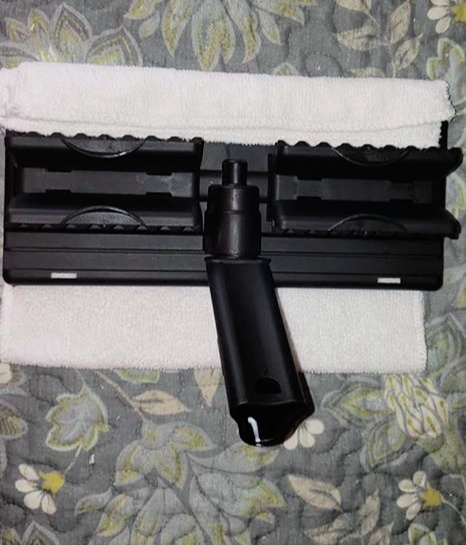 Secure Mop Rag In Place: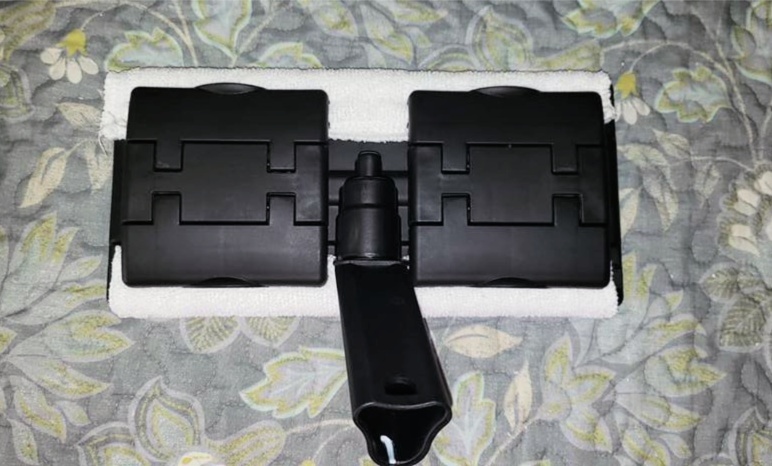 And there you have it! The Best Multipurpose Steam Cleaner! Yay!
Buy!
You can purchase the Costway 2000W Multipurpose Steam Cleaner on Amazon.com. It retails for $115.99. They have a coupon on Amazon too, for $8 off this steam cleaner, so be sure to click that box at checkout to get your discount!
PIN IT