*This post was sponsored by Folgers as part of an Influencer Activation for Influence Central. I am disclosing this in accordance with the Federal Trade Commission (FTC) guidelines concerning the use of endorsement and testimonials in advertising. I received complimentary products to facilitate my review.
I am NOT a morning person, never have been, never will be. BUT, I can make it more pleasant for myself (and the people around me), by brewing some Folgers Coffee.
What is the best part of waking up, if you are not a morning person? Why Folgers Coffee, duh! You know that song, right? The Folgers jingle? You know: 'The Best Part Of Waking Up Is Folgers In Your Cup!' Yep, that jingle! Kind of a memorable jingle and not one you could forget easily.

This fun, iconic Folgers Jingle has become a piece of pop culture with its catchy and fun tune! Many generations have heard this tune and often times find themselves singing along with it.
Guess what? Folgers is inviting aspiring musicians to embrace the well-known Folgers tune and make it their very own! Let me explain!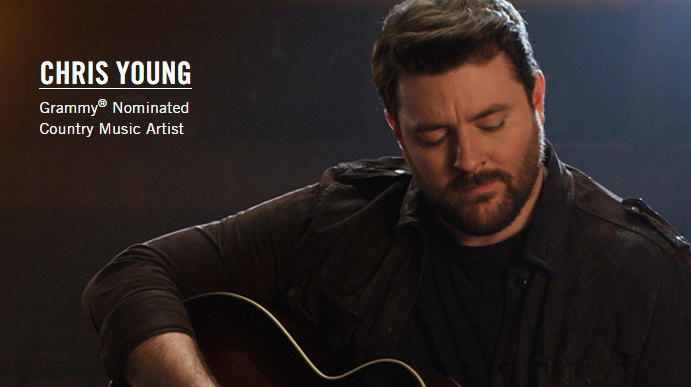 This year, Folgers has teamed up with country music singer/songwriter, Chris Young, to encourage aspiring musicians to create their own version of the iconic  'The Best Part Of Waking Up' jingle in the Folgers Jingle Contest! How fun!
It is so easy and FUN to enter! All you have to do is create and submit a video of your best version of the Folgers jingle, on their website from January 30th through February 27th! Your version of the Folgers jingle must include the complete melody and lyrics of 'The Best Part of Wakin' Up is Folgers in Your Cup'.
Between February 27th and March 19th, Folgers will choose 5 semi-finalists and each one will have a mentor session with Chris Young before the online voting begins!
Then, from March 27th through April 24th everyone around the country will get the chance to vote daily for their favorite video/jingle. Try to get as many votes as you can, if you are one of the 5 semi-finalists because each vote will automatically enter you to win prizes up to $10,000!
And last but certainly not least, in May, one extremely lucky winner will be selected to win the grand prize of $25,000!! Talk about a prize worth winning!!! Whoa!
Enter!
I encourage all of you to enter this contest and share it with your friends and family so they can enter too! The prizes are amazing, aren't they?? Who couldn't use an extra $25,000?! GAH!
Get Social!
Connect with Folgers On Twitter and Facebook!
Will You Be Entering This Fun Contest?