*Best Portable Keyboard from Casio was received. This post includes my affiliate links.
What is the best portable keyboard? That might be a serious question if you have been looking for the best portable keyboard and have not had any luck finding one.
If you are a music lover and need your music, and if you can't live without a good keyboard, then I have a great portable keyboard you need to know about!
This is the CT-X700 Portable Keyboard from Casio and it does everything! It not only has a ton of features but you can play so many different things on it.
Best Portable Keyboard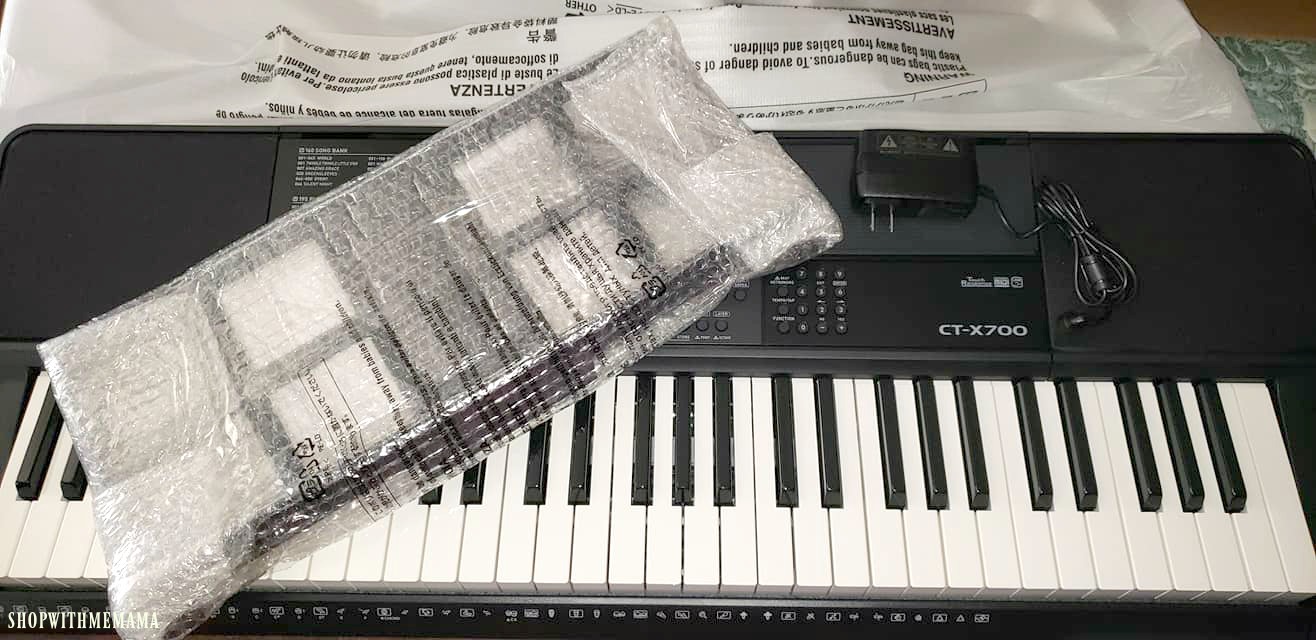 And, since March is 'Music In Our Schools Month' what better month to purchase a portable keyboard then now?? This is an annual holiday designated by the National Association for Music Education in order to promote the benefits of music education programs in schools.
Casio America Inc., a leading electronic instrument manufacturer, is actively encouraging students to let their inner musician flourish through its continued commitment to providing schools and music programs across the nation with industry-leading electronic musical instruments, including its new CT-X700 portable keyboard (MSRP: $179.99)!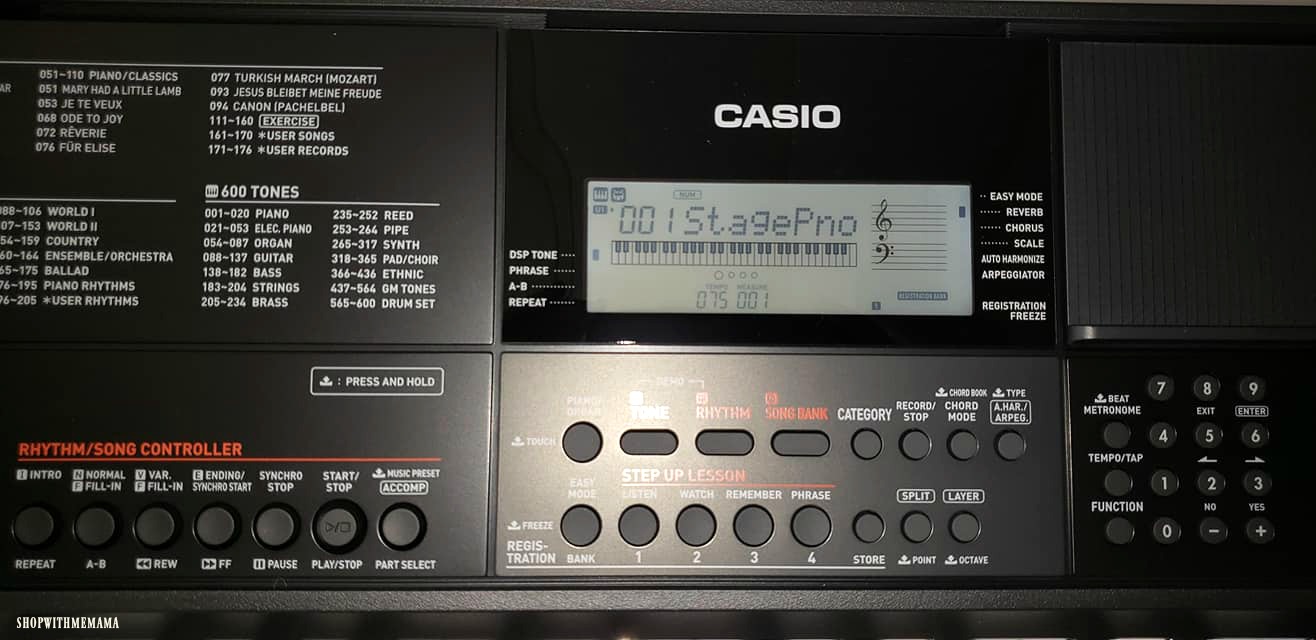 Some key features of the CT-X700 include:
*Features Casio's new AiX Sound Source the CT-X00 which can reproduce a wide variety of instruments such as acoustic and electric pianos, guitars, drums, basses, brass, wind instruments, string ensembles, etc.
*Offers Casio's Step-Up Lesson system which helps users easily learn songs, with the display showing proper fingering and notation
*Features a back-lit LCD display, 61 piano-type keys, six-track recorder, 100 built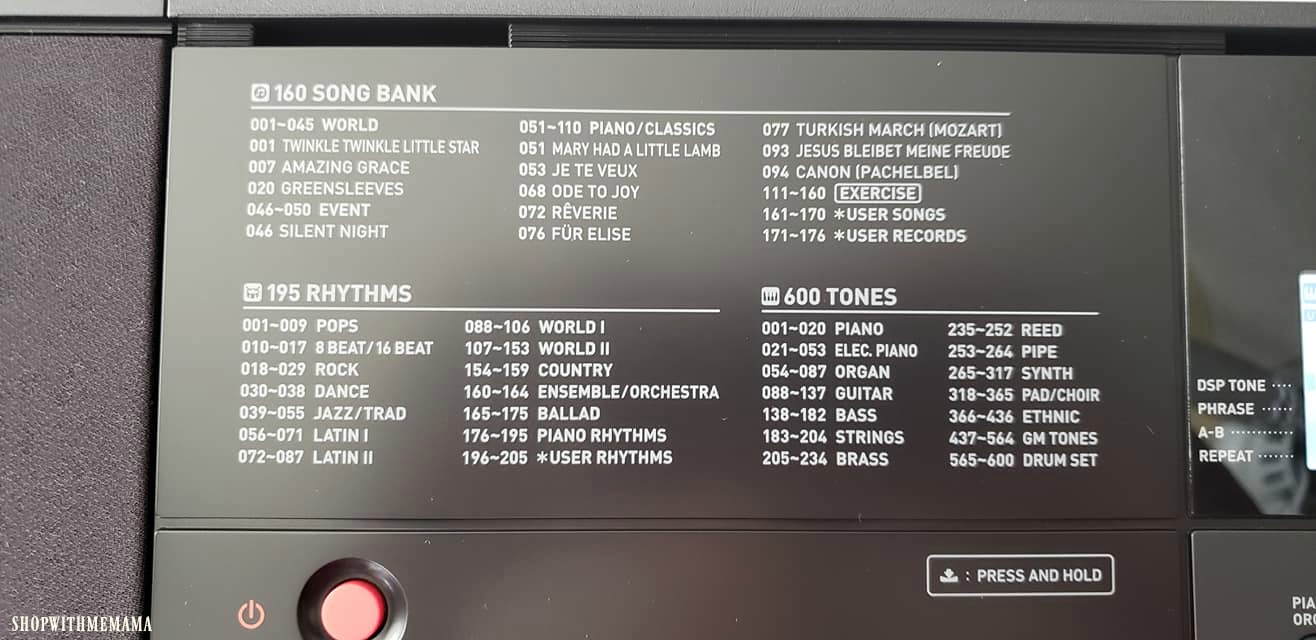 We were sent the CT-X700 Portable Keyboard to review and we love it. After I review it, I will ask my kids school if they want it. I will hopefully be donating it to my kids' school! That way, my kids can use it there and so can their friends! I will post pictures of that, later!
Wherever you are on your musical journey, and no matter your budget, you shouldn't have to compromise on sound quality. Meet the CT-X700. Its modest price makes it the right choice for casual or beginning players, and its stunning sound makes it a must-have for keyboardists of any level who need a portable instrument.

What truly sets the CT-X700 apart from other portable keyboards is its heart: The powerful AiX Sound Source. This technology makes the CT-X700 sound like a keyboard costing hundreds, if not thousands of dollars more.
Sounds Awesome!
You can play the grand piano, and hear a recorded 9 foot grand piano in a virtual concert hall! Then, play an electric piano and hear vintage phasers and amplifier models that will take you back in time!
Play a flute, trumpet, or saxophone, and hear natural breath and vibrato. Play a bass, and hear the player switch techniques based on how hard you press the keys. Play a synth, and add an arpeggiator and drum part, and create the next EDM hit.
The list goes on. Use the Category button to explore the 600 Tones, and in each category, you'll find an incredible variety of lifelike instruments that go far beyond your expectations.
Bring In The Band!
With hundreds of built-in Rhythms, you'll always have a band ready to jam. The variety of Rhythms spans the globe as well as the history of popular music.
Built-in song and Lesson System
Quickly capture your inspiration with the six-track recorder, or enjoy the library of 100 built-in Songs. Use the Step-Up Lesson system, to easily learn the Songs, with the display showing proper fingering and notation.
Connect and Create
The CT-X700's class-compliant USB-MIDI port connects to any Mac, PC, Android or iOS device with no drivers or installation needed. The included music rest is designed to support tablets, and there's even a built-in smartphone shelf to hold your device as you use the CT-X700 with your favorite music apps.
Sound Great Anytime, Anywhere
This keyboard is compact and lightweight, with a tough molded plastic case. and its optional battery power makes it perfect as a go-anywhere musical partner. I can tell it will be around for a long time!
SO many features on this portable keyboard! This Casio Keyboard would be great for any musician in your life. Check out this post to learn how to play the piano, easily!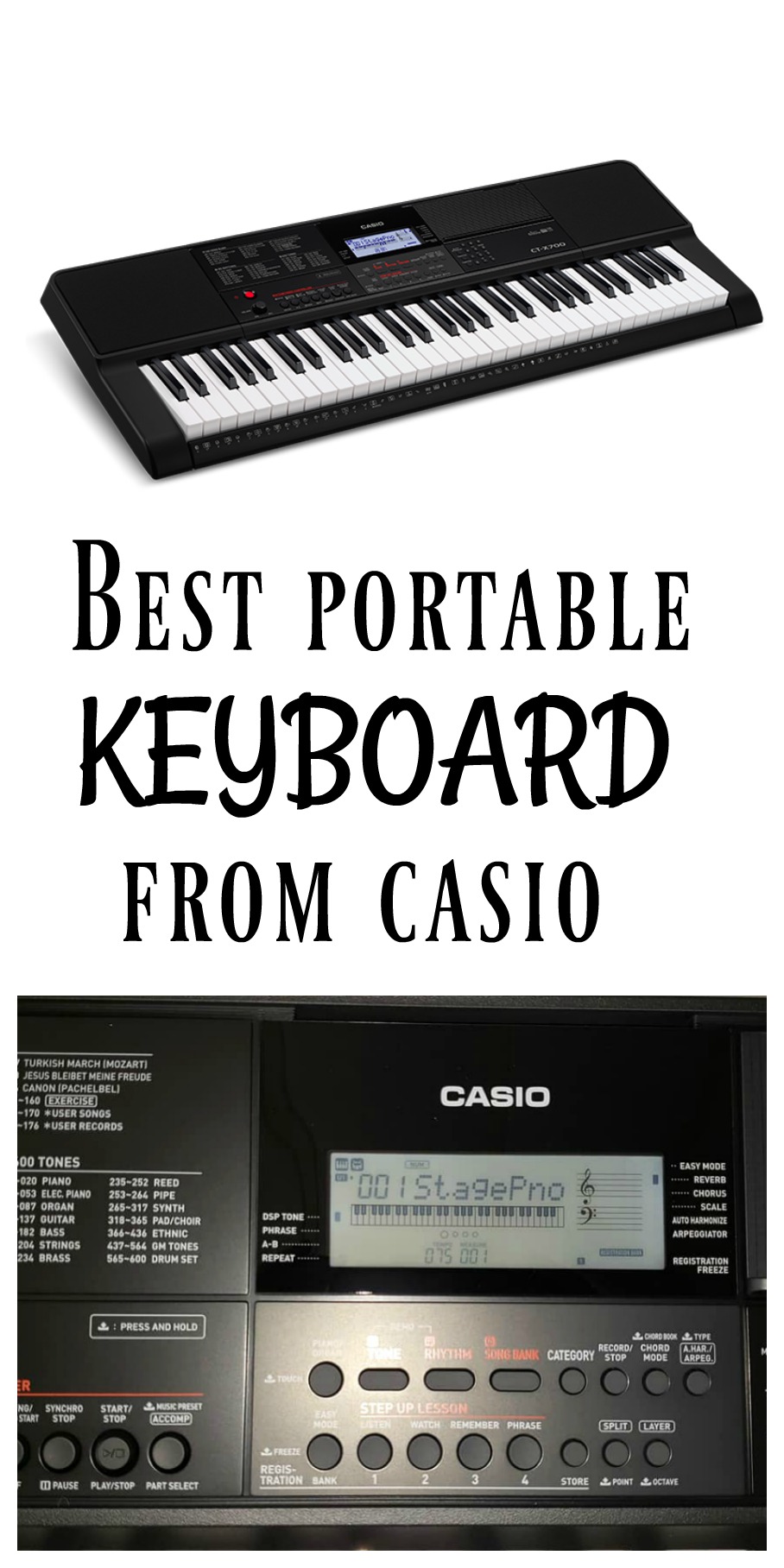 Buy
You can purchase the Casio Portable Keyboard online at Casio.com or Amazon.com. It retails for only $179.99.
Win
One person is going to win the new Casio best Portable Keyboard CT-X700! Yay!
Rules
The Contest is open US residents, 48-contiguous states only age 18+. The giveaway will end on March 23, 2019, at 11:59 PM MT. Winner will have 48 hours to confirm their win after I email them, or a new winner will be chosen. I am not responsible for lost or stolen mail.