Do you need a boost of energy to get through the day? Zest Tea has the perfect solution – tea with caffeine! Their blends are specifically crafted to help you stay alert and focused. Whether you're working on a project or just trying to get through your stressful day, Zest Tea can help. Check out our selection of caffeinated teas and find the perfect blend for you!
Best Tea with Caffeine to Help You Stay Alert
Zest Tea has the perfect blend for you! Our tea is packed with amino acids, including L-Theanine, which studies show helps moderate caffeine's effects. All of Zest Tea's blends are gluten-free and the final brewed product is sugar-free. Zest Tea is also vegan and dairy-free!
When I am having a hard time staying awake during the day, I reach for my cup of Zest Tea to help get me through the day. Especially on Mondays! I need the help to stay alert and awake on Mondays. They are my most hectic day of the week! I am sure most of you can agree on that one!
*This post includes my referral link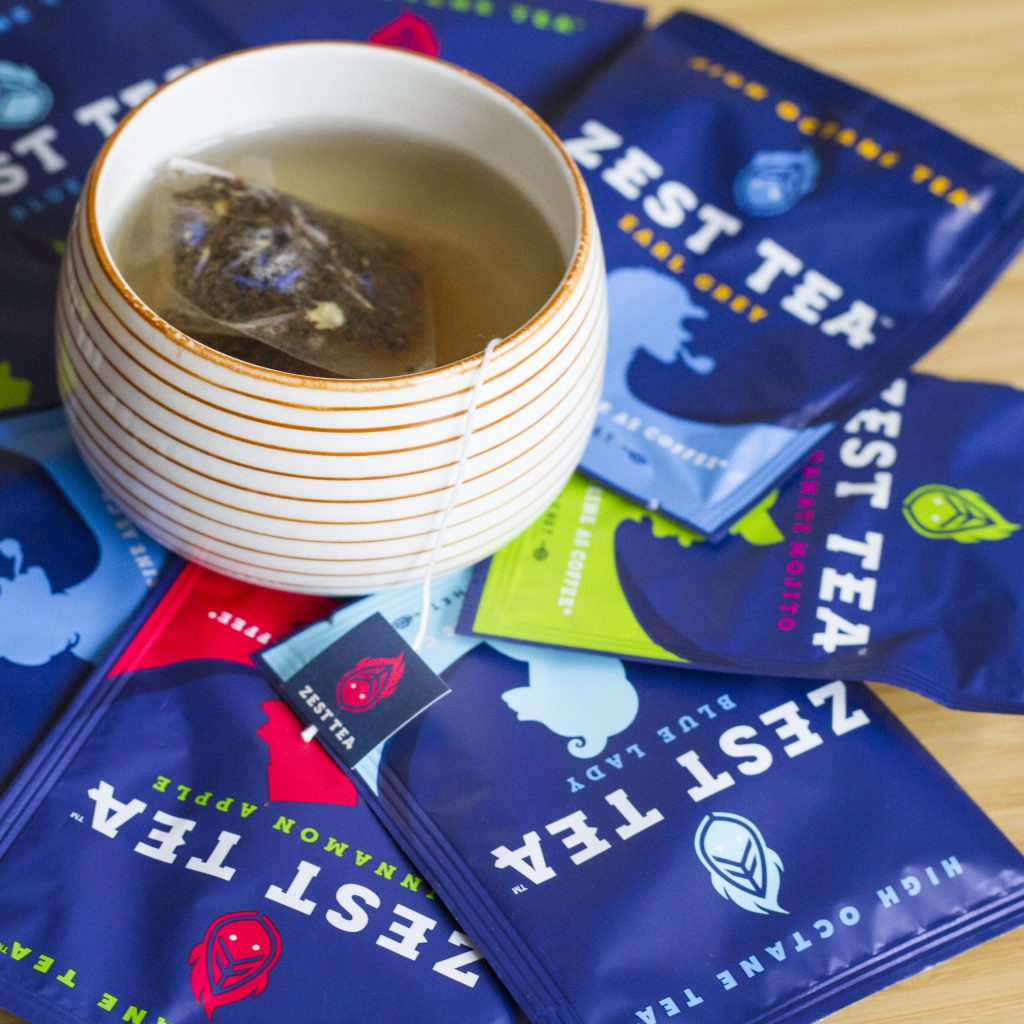 How Much Caffeine Is In Zest Tea?
There is anywhere between 120 – 150mg of caffeine in Zest Tea, (give or take). The natural caffeine level of teas varies, so the actual content can be a few milligrams over or under the stated range. I do not get the jitters from this tea which is SO nice because with most caffeinated beverages I do get the jitters, but not with this tea. That is why I love it so much!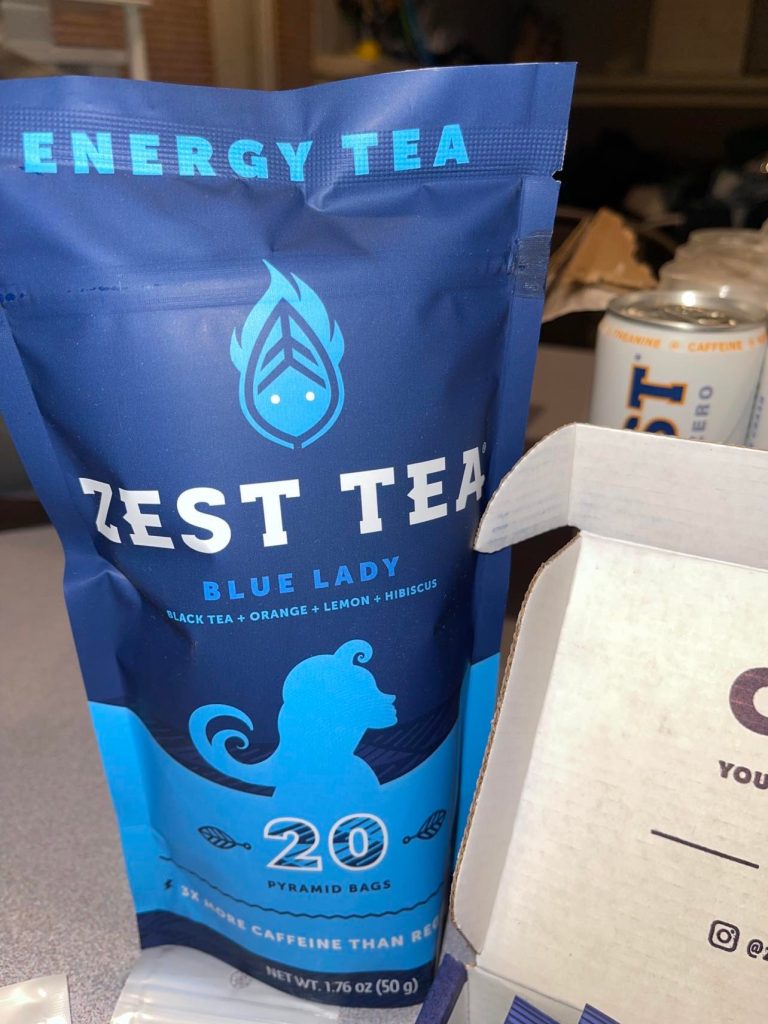 Zest Tea also has a variety of flavors and they are so good! I can't pick just one because they all taste really good to me. I received a variety pack and so I have an assortment to try! Really good tea!
If you can't choose which flavor of tea you want from Zest, then I recommend getting the sampler teas I received because it has all 6 flavors in there.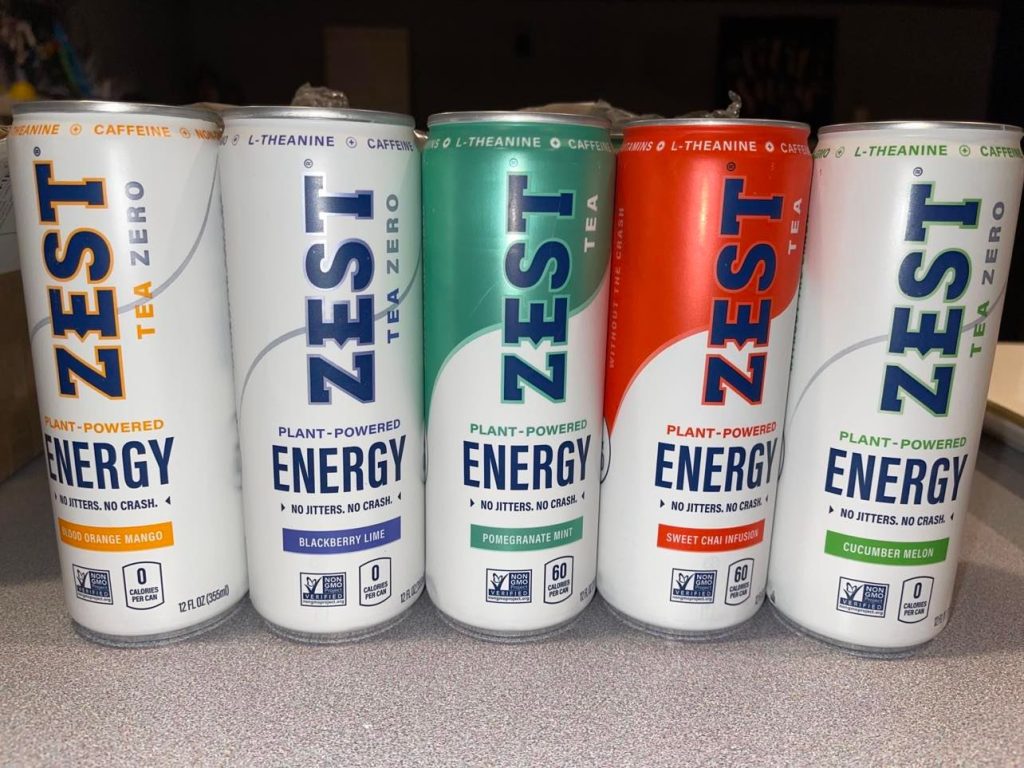 I also received a pack of the Zest Tea Energy drinks and thought those were pretty good too. I do prefer drinking the hot tea more, but in a pinch and hurry, it is nice to have the Zest Tea Energy drinks to just grab and go for some much-needed energy during my busy days! I love how convenient they are!
Buy
You can check out Zest Best Tea with Caffeine Tea and all the wonderful teas, drinks, and accessories they offer by visiting them online. Click HERE to grab your $10 off a gift on any purchase of Zest Tea's energy teas!
Win!
One lucky person is going to win an assortment of Zest Tea! Yay!
Rules
The contest is open to US 18+. The giveaway will end on April 16, 2022, at 11:59 PM MT. The winner will have 48 hours to confirm their win after I email them, or a new winner will be chosen. I am not responsible for lost or stolen mail.