*Product received. Opinions are my own.
My family and I love going on picnic's together! I can't wait for the weather to stay nice, so we can go on picnic's all the time!
The best thing to bring to a picnic is the food of course, but there are some other things too! Like a good blanket to sit on, silverware and plates, napkins and a bag to keep all the picnic stuff in.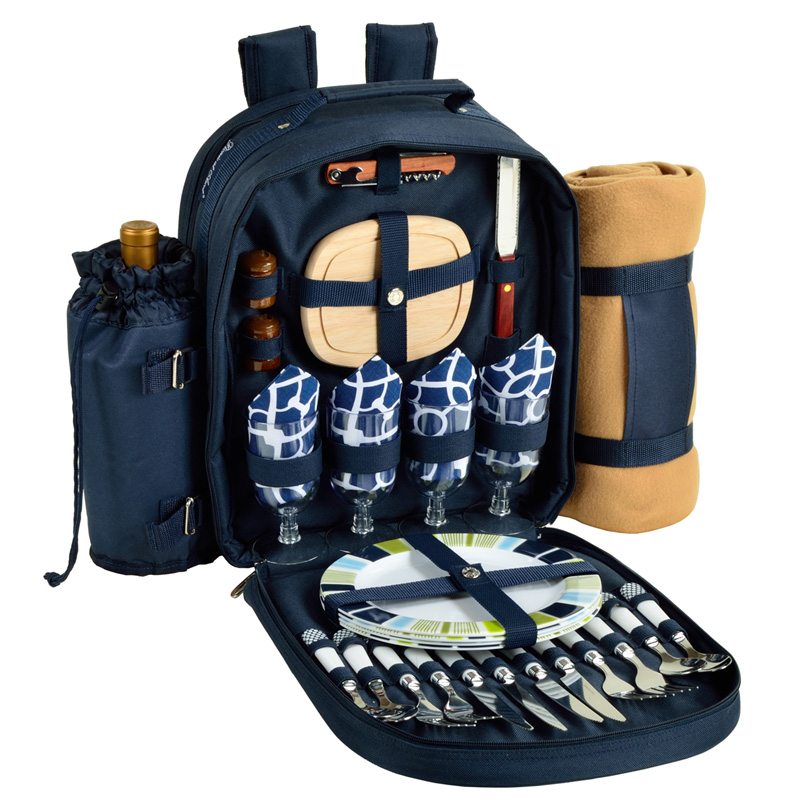 Preparing for a family picnic doesn't have to be complicated. But what I found most helpful to have on hand when preparing for a family picnic, is the Stylish Picnic Backpack for Four, I received from Keep Your Cooler, to review!
This is one nice picnic backpack! Oh, my! It has everything nestled inside of it, to make a picnic in the park, FUN and memorable! The utensils, plates, cups, napkins and blanket are all inside this stylish insulated picnic backpack! The picnic blanket is actually on the side of the backpack, rolled up for easy access to it.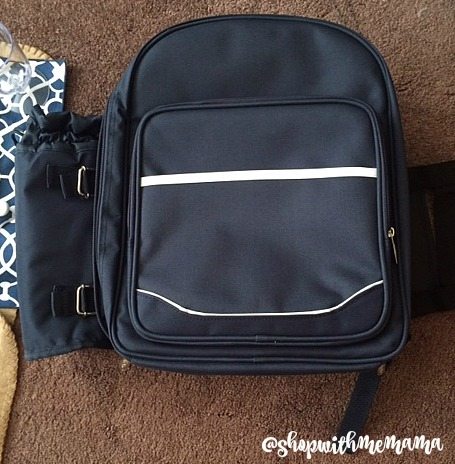 This picnic backpack also has a spacious insulated main compartment for all of your food and beverages with a removable insulated wine pouch (at the side). There is also an extra pocket in the front, to keep your cell phone, wallet and other important things, inside. It has a sturdy handle on the top for carrying or you can wear it as a backpack. The backpack straps are comfy and padded.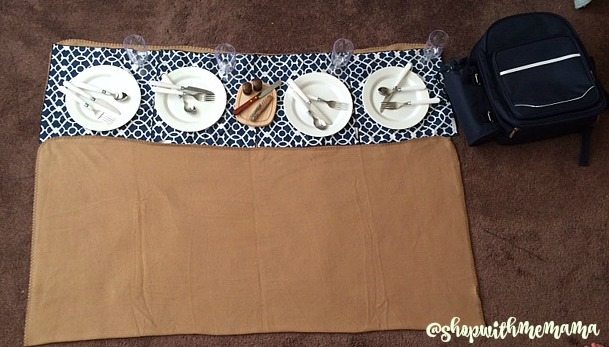 The front area of the picnic backpack cooler opens to reveal a full picnic set for four people. We have 5 people in our family, but my little one just shares with us.
The Picnic Backpack Comes With:
4 (8 oz.) Acrylic Glasses
4 Stainless Steel Forks, Knives, and Spoons
5×6 Wooden Cutting Board (it is SO cute!)
Stainless Steel Cheese Knife with Wooden Handle
4 Matching (9″) Melamine Plates
4 Matching Cotton (13×13″) Napkins
1 Waiter Style Corkscrew
A Set of Salt And Pepper Shakers
All of that packaged nicely inside of the stylish picnic backpack!!!
I can't wait to use this all summer long! Oh, the places we will be picnicking! The memories we will make as a family!
Buy
You can purchase the Stylish Picnic Backpack for Four online at http://www.keepyourcooler.com/. It retails for $113.50.
What Essentials Do You Need For Your Picnic?