Yep, boys and their cars! What is with that, anyway??? When my hubby sees a 'fixer-upper' he MUST get it and fix that car up! He has quite a collection in our yard, sigh…
Now that I have a little boy (and another baby boy) he is into cars, just like his daddy! DOUBLE sigh! He loves figuring out how things work and he loves his cars, whether they are real or toys. He has toy cars EVERYWHERE in this home! It's the absolute worst when I'm trying to relax and play online and all I can hear is the start and turn off of the engine in the yard!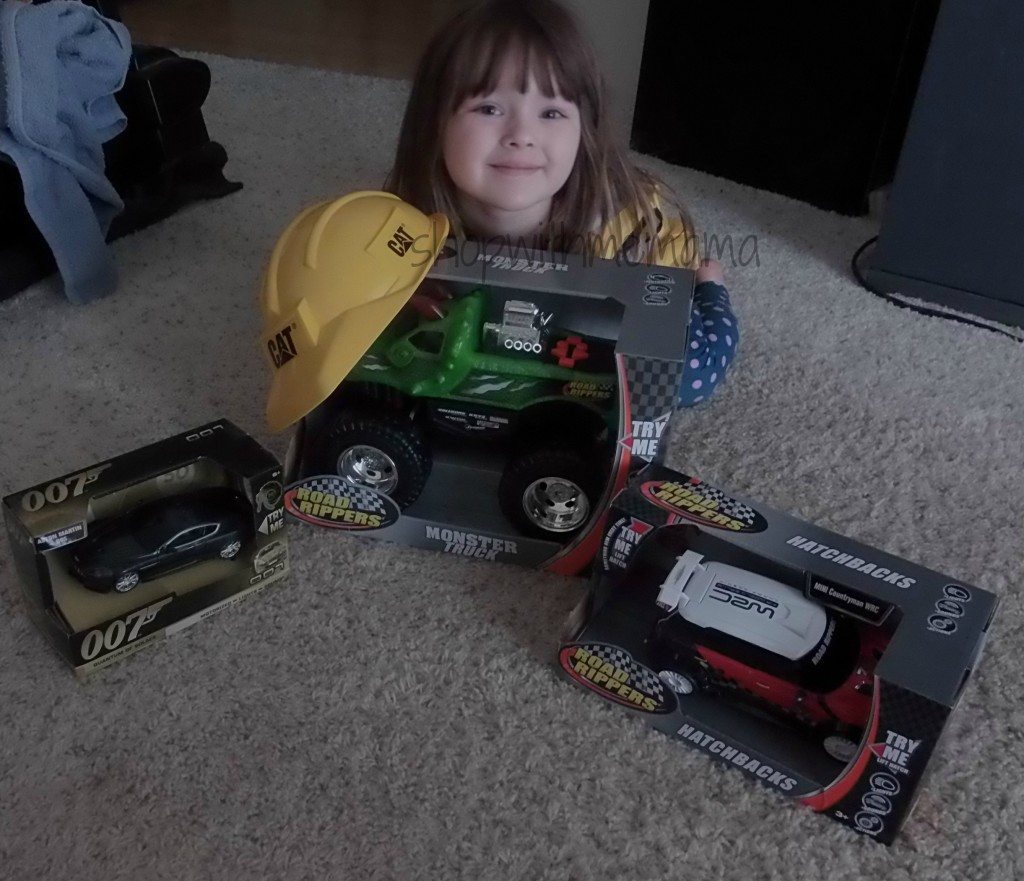 We were recently sent some really cool toy cars. We were sent the 007 and some other cars from Toy State®. The 007 cars are really cool! All these cars are! Any boy would LOVE to have these in their hands!
These cars have working head and tail lights, realistic vehicle sounds, and the classic James Bond Theme music! Totally cool!! The models that are available are Aston Martin DBS (Quantum of Solace), Aston Martin DB5 (Casino Royal), Lotus Esprit (The Spy Who Loved Me), and the featured car from the latest installment of the James Bond franchise, Skyfall.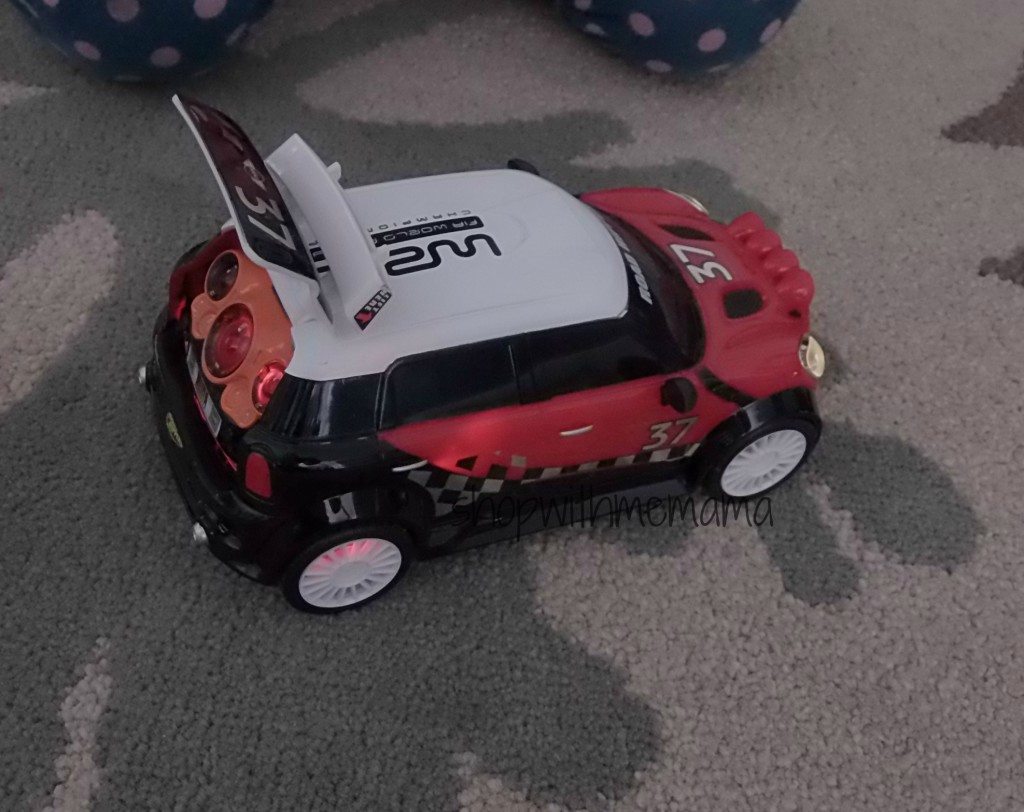 Next is the Road Rippers Hatchback. This is a cool car! You lift up the back hatchback part of the vehicle to hear some cool tunes! It lights up too and is really neat.
The third one is the Road Rippers Monster Truck! The truck we got is green and totally tough and cool! This truck will roll over almost anything in its way! My son and daughter love putting toys in their way, just so they can run them over! It also has realistic monster truck sounds and even tunes! Styles include Bigfoot, Ramunition, Raminator, and Snake Bite.
Check out this post I wrote about toys toddlers love! Enjoy!
Boys and their cars! Do you have a little boy (or girl?) who loves their toy cars?