*product received. Affiliate links included in post

We all know that Bumbo makes the one and only famous Bumbo Floor Seat. I still have the one I had with my first child, that I am now using on my third child! Well, sort of using on my third child, he is still learning to use it. After all, he is only JUST 4 months old 🙂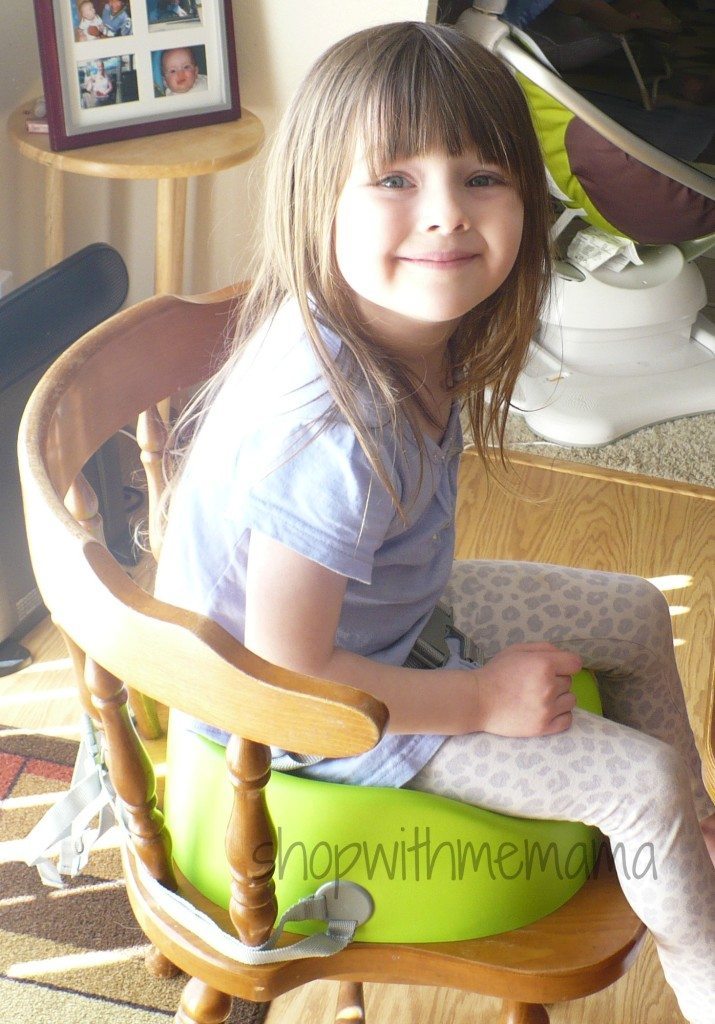 All my kids loved the Bumbo Floor Seat
and they used it often. It was great to help strengthen their little necks and back. Now, Bumbo Floor Seat has the  3-point harness for added security!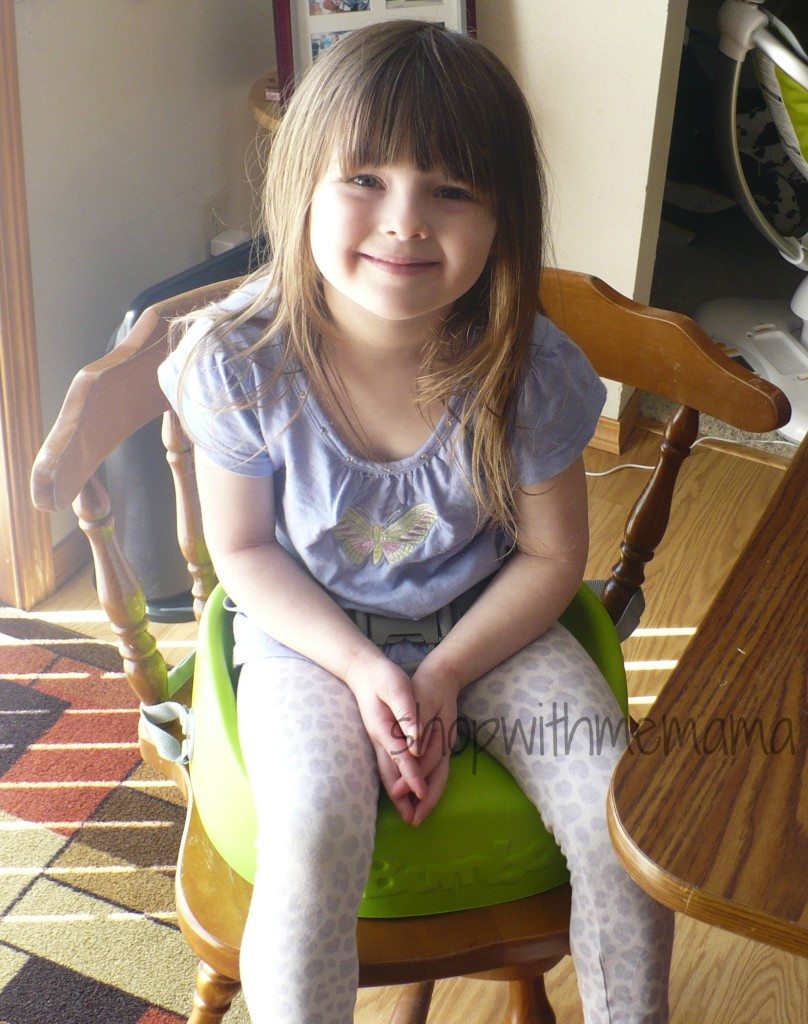 Bumbo also makes seats and accessories for when your little one starts to become a bigger kid! These new products (that are available at Target) are the new Step Stool and Booster Seat! I received both of these to review!
The Bumbo Booster Seat is great for your little kid that wants to feel big and sit at the dinner table like everyone else. My daughter is 5, but she is short and tiny for  her age. Everyone thinks she is really 3, it is so funny! So, when she sits at the table, she does need a little boost!
The Bumbo Booster seat is easy to clean (yay!) and super lightweight. It gives my daughter the perfect boost to sit comfortably at the table with the rest of us. It includes a three-point safety harness for extra added security for the younger ones. It has adjustable straps so that you can securely fasten this seat to most any standard four-legged chair. The maximum weight on this is 50 lbs.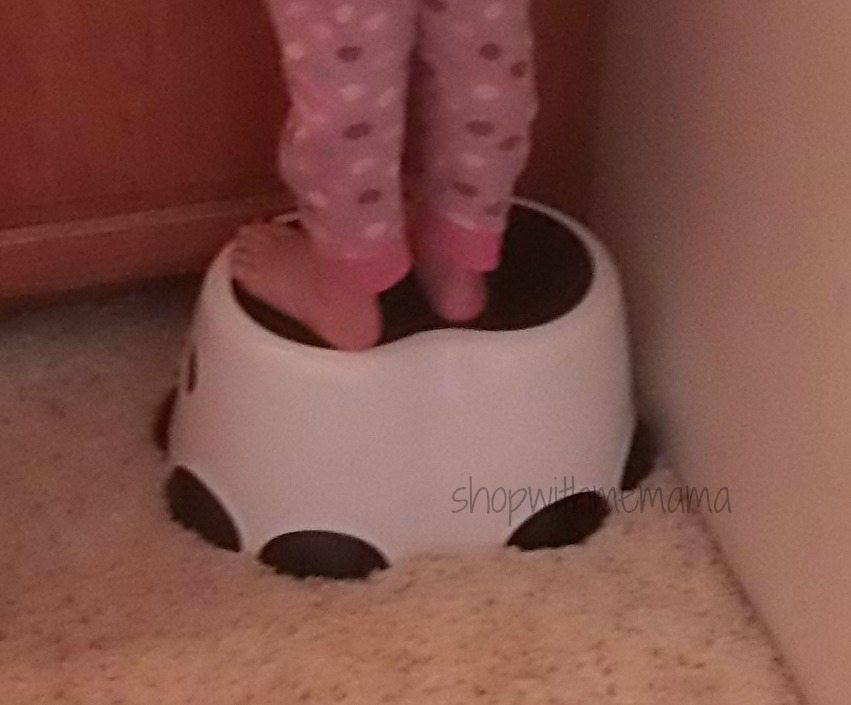 The Bumbo Step Stool
is also great for my little girl. She can now stand comfortably at the sink to brush her hair, teeth and wash her hands. No more crawling up onto the counter using the faucet as her handle to get up, sigh..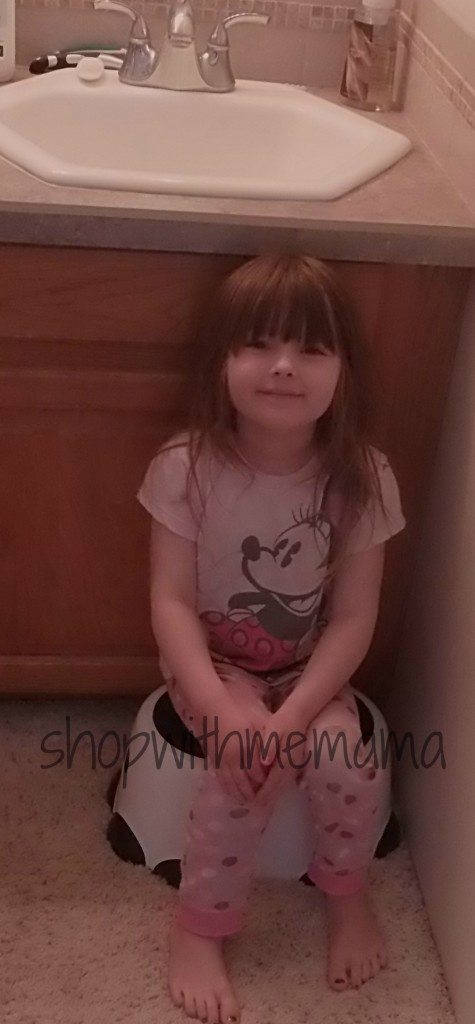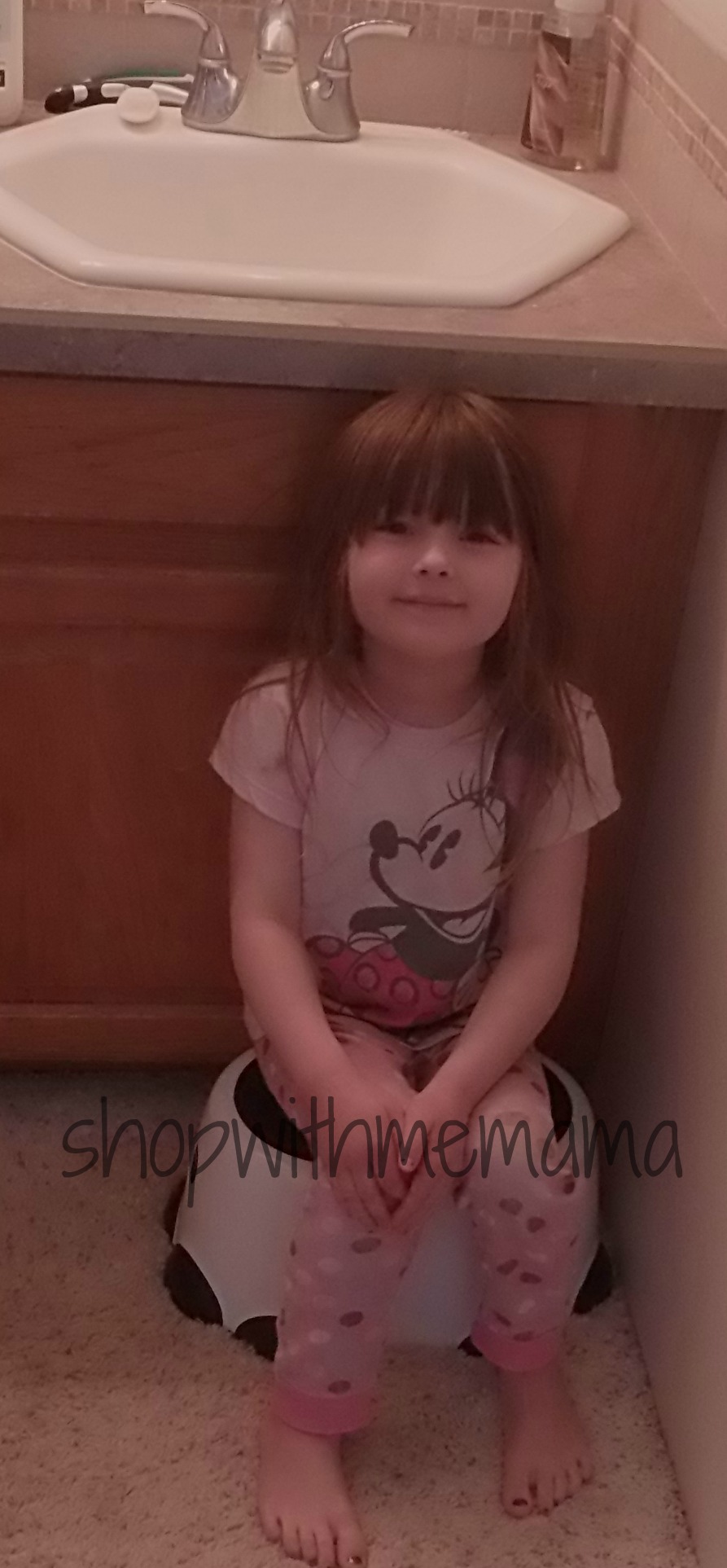 The step stool is really cute and looks great in our bathroom! It comes in three different colors: Black/White,  Blue and Pink. It is light weight and small enough to get around so I don't have to worry about tripping on it in the bathroom. It can also store away pretty easily because of its weight and size. I also like the  slip-resistant surface it has.
Buy
You can purchase these products at Target or Target.com. The Step Stool retails for only $19.99 and the Bumbo Booster Seat retails for $39.99.