Calypso Studios Jewelry started in January 2007. Their line of jewelry and accessories is created from the earth's natural elements: clay, shell, and glass. They have unique designs that are on-trend and span the ages in both technique and the person choosing these exclusive and distinctive designs.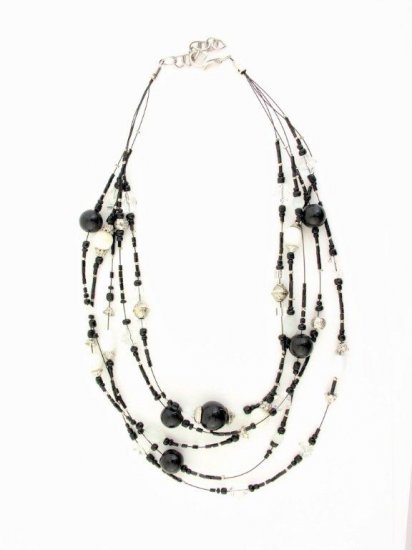 I received a gorgeous Calypso Studios Black Domino Sundance Necklace and love it! It is quality made and can be dressed up or down your choice! It is an 18″ adjustable, multi-strand necklace and I have definitely started a few conversations with this beautiful piece! I wore it out, the first time, to the grocery store and to run some errands.
I had TWO ladies stop me and ask me where I got this necklace. It was so funny! I have had people stop me before for a bag or shoes I had, but not a necklace! It does stand out apparently, and that is a good thing! I love this necklace and I am sure will have it for a long time to come. I love the big clasp that this necklace has, makes putting in on much easier!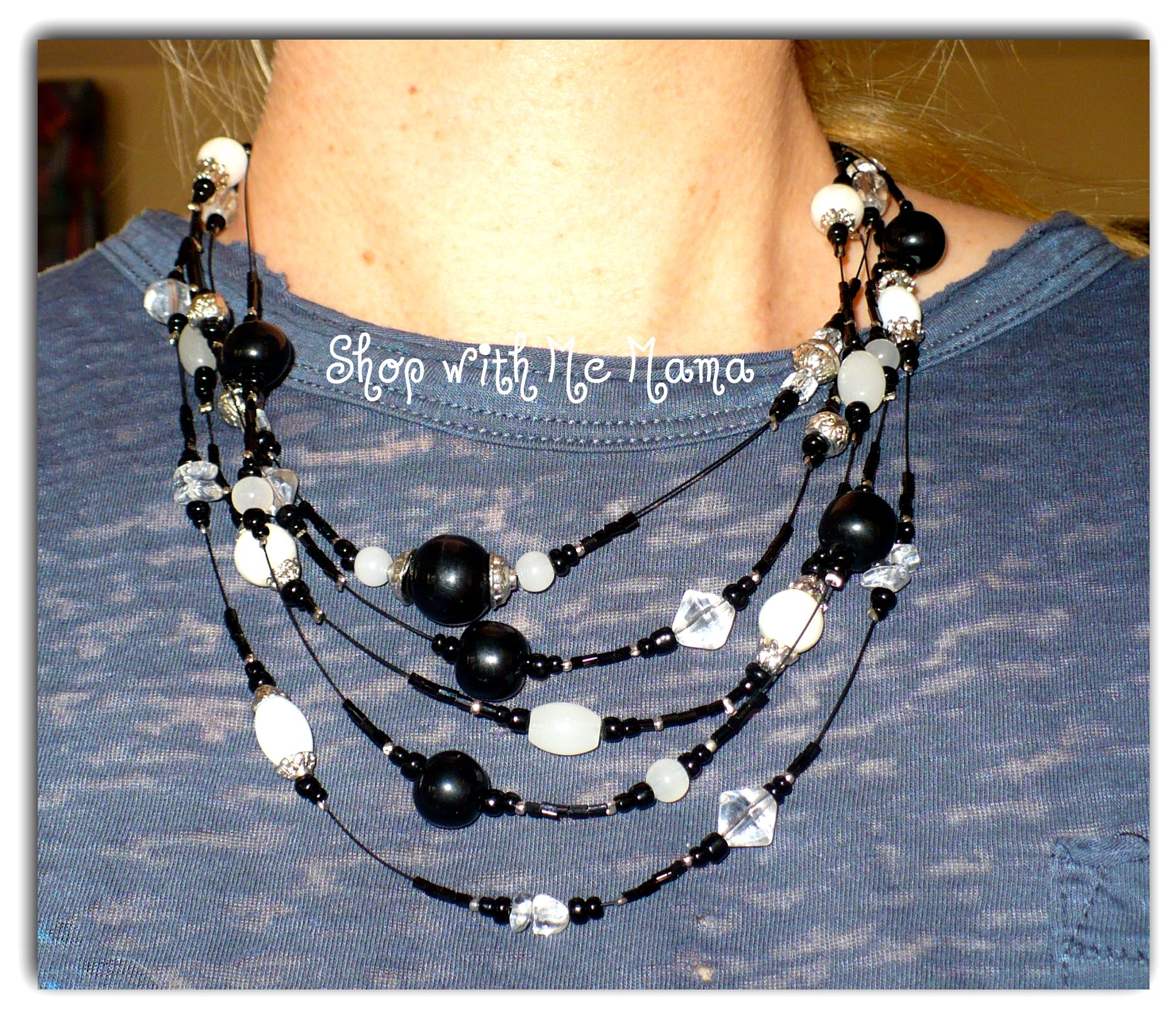 With Mother's Day coming up, now is a great time to check out Calypso Studios and see what they have to offer. And, Calypso Studios is having an April Promotion, so be sure and check that out. 50% off the following Collections: Sundance Chokers, Genevieve Gail Collection, Chunky Carnival, Moroccan Clay, Clay Cluster, Paul Brent Collection!
Buy It!
You can purchase Calypso Studios Jewelry by visiting them online at http://www.calypsostudiosinc.com