*I Can't Wait To See The Leap! The Movie, can you? Looks so cute! This sponsored post is brought to you by The Weinstein Company and coordinated by Wendy's Bloggers .
I love it when new movies come out that I know my kids and I are going to adore! Seems like fall time is when all the cool movies come out!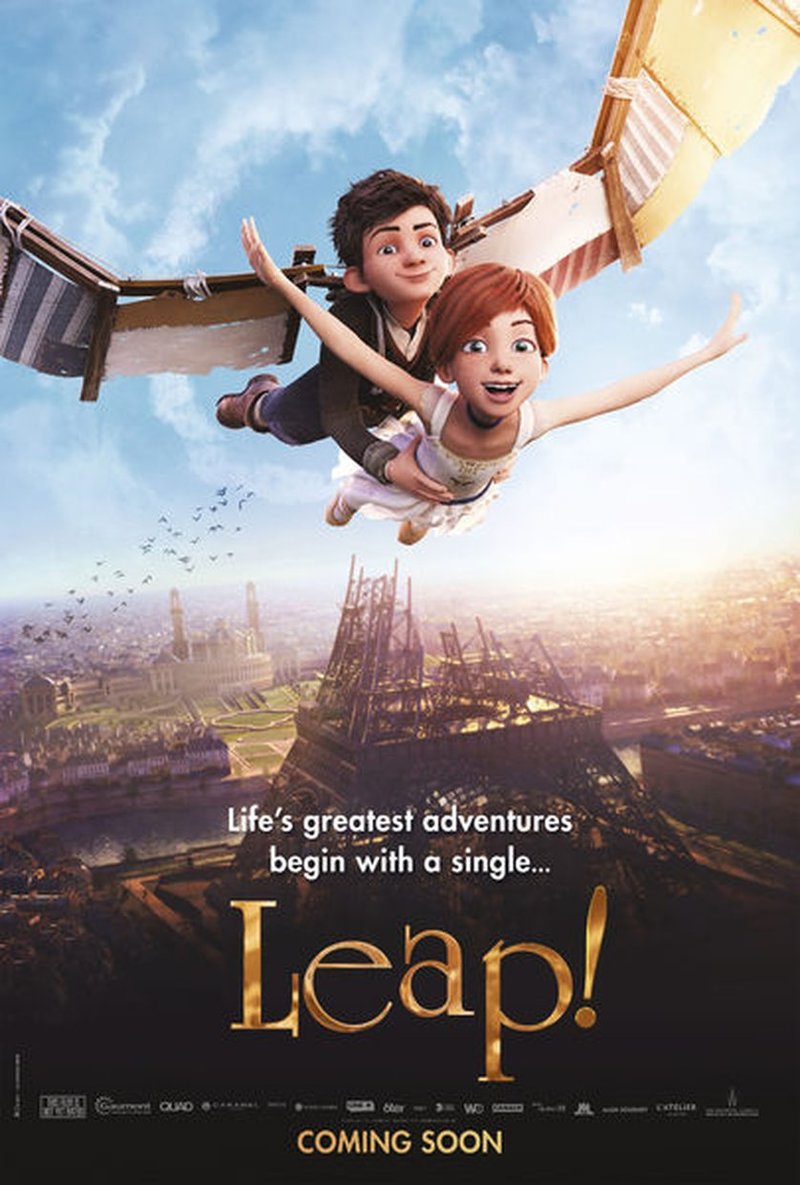 What Is LEAP! About?
In LEAP! 11-year-old orphan, Félicie has one dream – to go to Paris and become a dancer. Her best friend Victor, an imaginative but exhausting boy with a passion for creating, has a dream of his own – to become a famous inventor. The two friends flee their orphanage in pursuit of their passions. But Félicie quickly learns that talent alone is not enough, but determined to succeed, Félicie finds her mentor in the tough and mysterious school custodian, Odette who, along with Victor's encouraging friendship, help her reach for the stars.
This charming animated comedy will inspire the whole family! Parents, kids, anyone who has ever dreamed of following their heart will fall in love with LEAP!. The entire cast captures the spirit and humor of the story and the music will have you dancing all the way home! We Can't Wait To See The Leap! The Movie! Can you??
Check It Out!
Check out the brand NEW trailer from The Weinstein Company's  LEAP!, featuring Carly Rae Jepsen's hit song from the soundtrack, "Cut To The Feeling."
Make sure to get your tickets early!
LEAP! opens in theaters nationwide on August 25th and stars Elle Fanning, Nat Wolff and Maddie Ziegler alongside Mel Brooks, Kate McKinnon and Carly Rae Jepsen! Get Your Tickets Early!
Get Social!
Connect with LEAP! On Twitter, Instagram, and Facebook!
Will You Be Going To See LEAP! The Movie When It Comes Out???