Who doesn't love a little cash back, when shopping? If you are going to shop or you just HAVE to shop, make it count with a few bucks, here and there, back!
I found a great new site called Pennyful.com and it gives you cash back for shopping! I love shopping anyways and always seem to find myself on retailers sites browsing their goods, so why not do it all through Pennyful.com and earn a bit of cash back with all my purchases??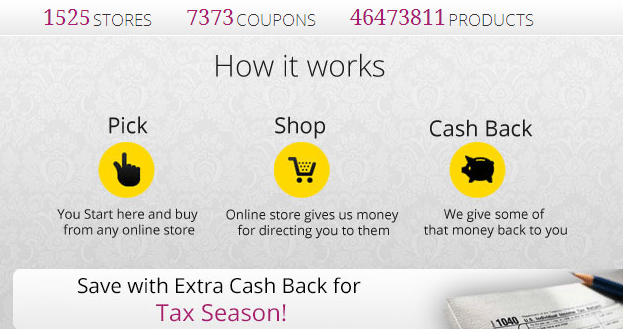 Here Is How It Works:
Pick a retailer you want to shop from (they have 1525 stores!)
Shop (Online store gives Pennyful.com money for directing you to them)
Get Cash Back (Pennyful.com gives some of that money right back to you!!)
Like I said above, Pennyful.com has lots of great stores. I chose to shop at Buckle because I LOVE their clothing!!!
I spent wayyyyyyy too much at that store, but already received my stuff and love it all. The stuff came VERY quickly and the process was so fun!
Pennyful.com is so easy to navigate and you can find what you need pretty easily. You choose which store you want to shop at and it will redirect you to that store, quickly. Once at that store, just shop away! Ready to check out? That is super easy too. Just check out and you are done, like with any other online retail shop.
Pennyful.com Empowers you to make every penny count!
Earn 1-30% cash back on every purchase
Get 1000s of valid coupons
Find all the latest sales
Discover & compare product prices
So, not only do you get to shop at great online stores, you get cash back with  your purchases, you can find and use valid coupons (7373 to be exact!), check out the latest sales AND discover and compare product prices!! Talk about everything you need to have a totally fun shopping experience!
Like I said above, I spent wayyy too much money at Buckle. But I did buy two pairs of designer jeans and two wallets, so that could be why 😉 And I will be getting $10.45 cash back, sent directly to my Paypal account (or you can have it as a check or give it to charity) 🙂 I love shopping even more now! Man this can be addicting! Whoosh. I need to simmer down with the shopping…
Get $5 for every new friend you refer!
If you love Pennyful.com why not encourage your friends and family to join in and enjoy the best cash back rewards across 1500+ online stores? They get to enjoy the best cash back shopping experience, and you earn $5 for every qualified referral who makes a valid purchase on Pennyful.com. You can introduce as many friends as you like! There is absolutely no limit to the amount of referral bonus you can get. Additionally, your friend will get $5 as Sign Up bonus from Pennyful.com. AND  $1 from each sign-up through MY referral code, will go toward the Girl Scouts of America!!!
So, as you can see there is a ton of benefits for you, when you sign up (for FREE!), use and shop on Pennyful.com!
Disclosure:
I was sent credit to shop and check out Pennyful.com, all opinions are my own. This post contains my refer link to Pennyful.com.