*Casio's Compact Grand Piano Is Awesome! Read my review of it below. A product was received, Opinions are my own. This post includes my affiliate links.
We love Casio, the brand has been around for a while and they always have great products. We happen to own quite a few Casio brand products.
Casio recently came out with a compact grand piano and we love it! Casio's Compact Grand Piano Is Awesome! You can do so much on this piano! It has tons of great features and ways to make music! My kids like getting together and creating their own music, then they will call for me and have a concert for me! Love it!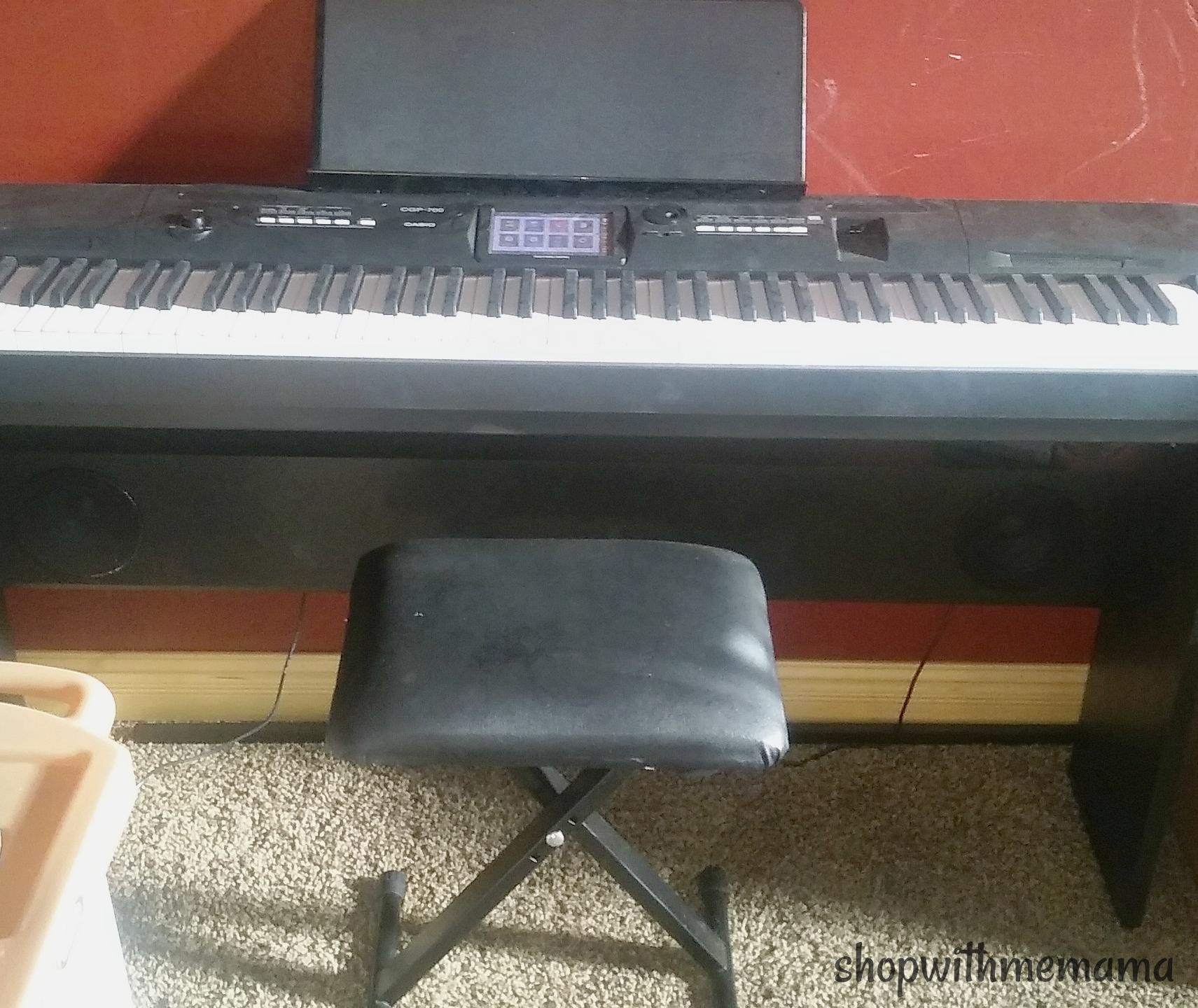 Casio's Compact Grand Piano, The CGP-700, is equipped with Casio's latest technological achievement, the Color Touch InterfaceTM, which features a premium icon-based 5.3" touch display. This bright, clear and easy-to–use interface allows musicians to choose tones, select rhythms, split and layer sounds, and more! It is so cool!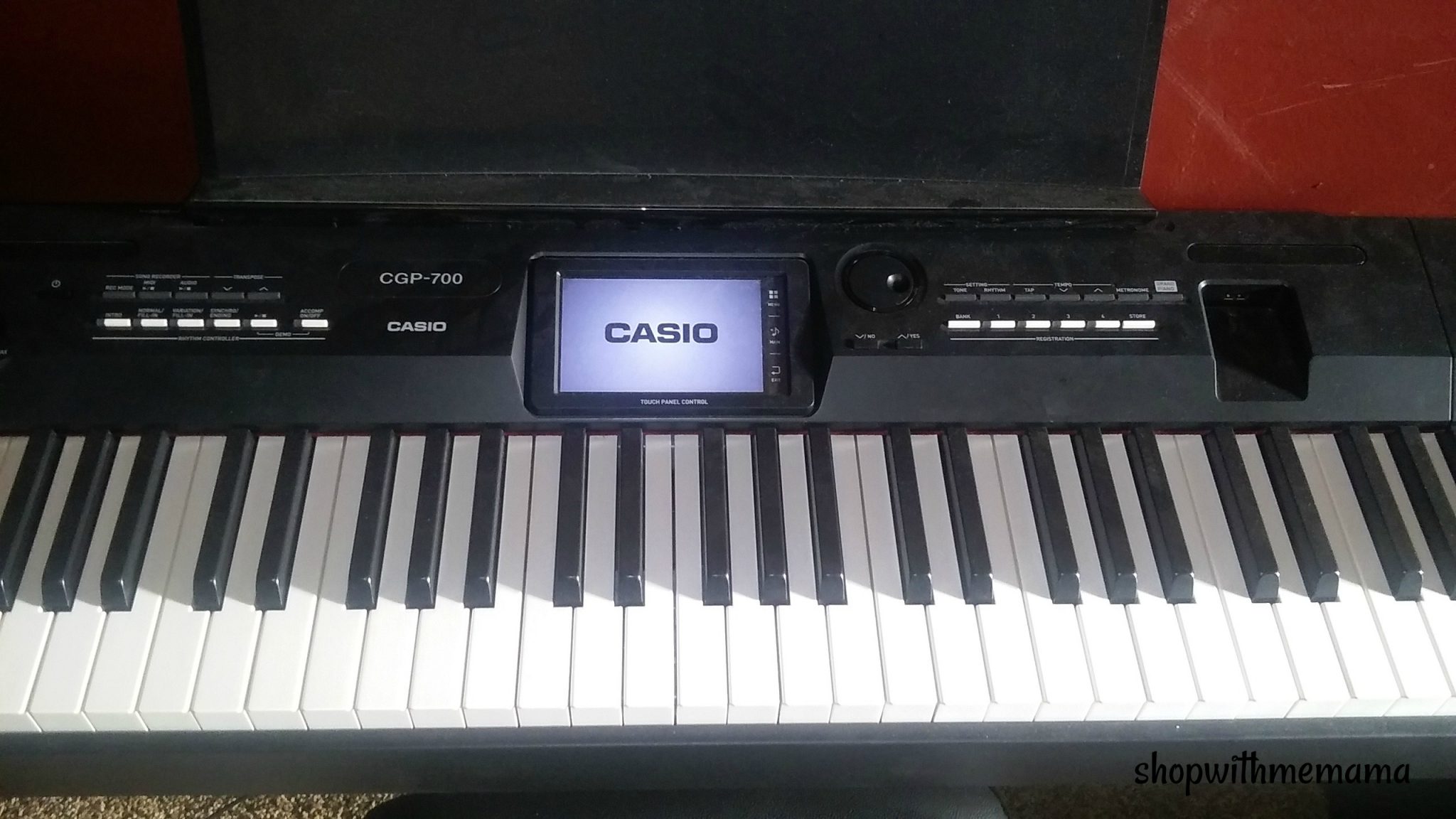 This arrived in a few bigger boxes. It looked like it would be confusing to put together, but it was not. My hubby and two older kids put it together in about 30 minutes. It doesn't come with a chair/bench, but you can purchase that separately or buy the bigger package and then it will come with the bench/chair, but ours did not come with it. That was okay though because we just took the bench from our other piano and used it for this one. Problem solved 😉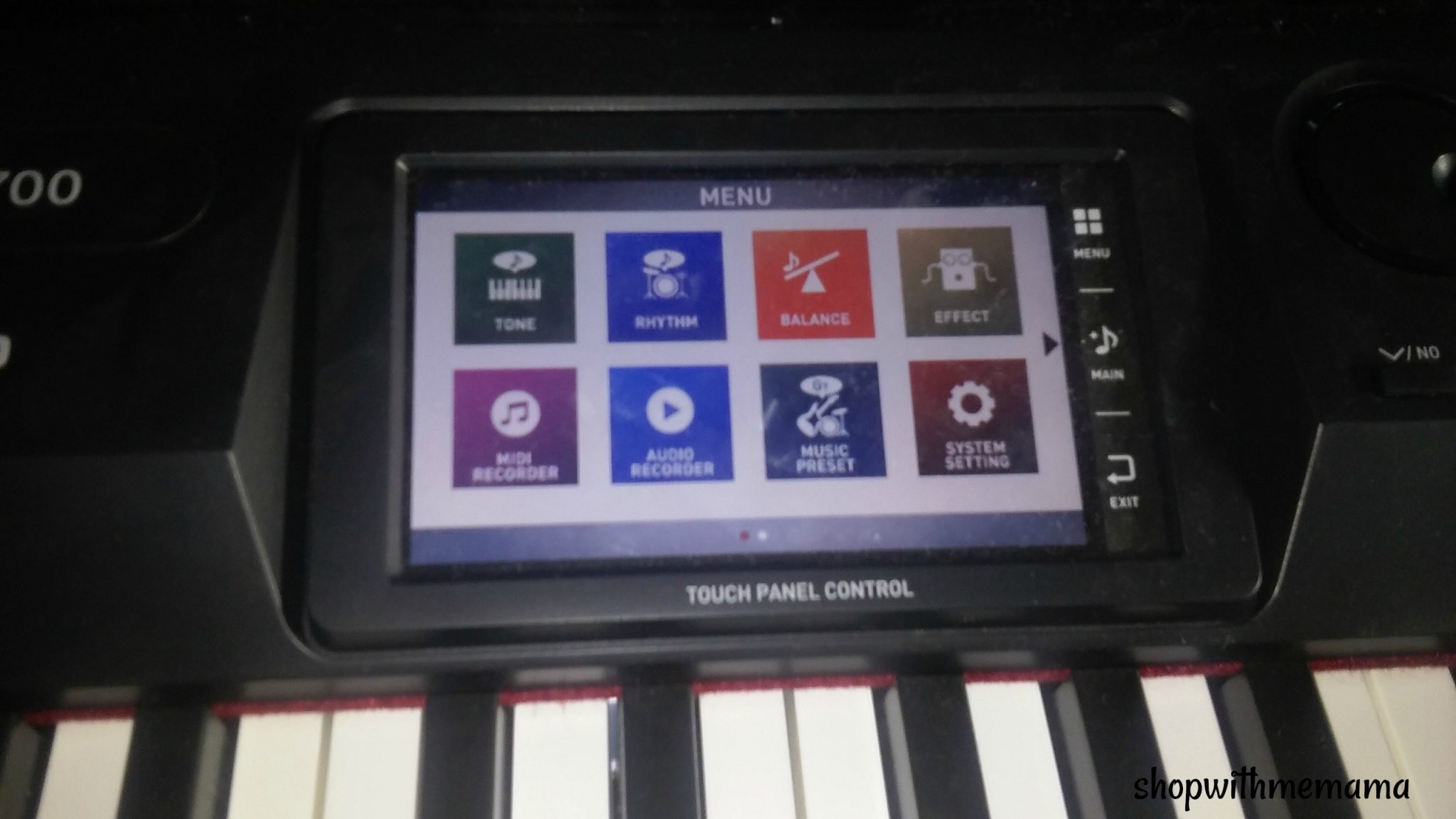 This piano has a wonderful, clear and beautiful piano sound. It is hard to believe it is coming from a keyboard piano! The keyboard sits on top of the stand and can be taken off easily and brought with you on stage or anywhere you want to bring it. Just remember it is big though but it is lightweight, (9-foot concert grand piano!) so be prepared for that if you do bring it anywhere 🙂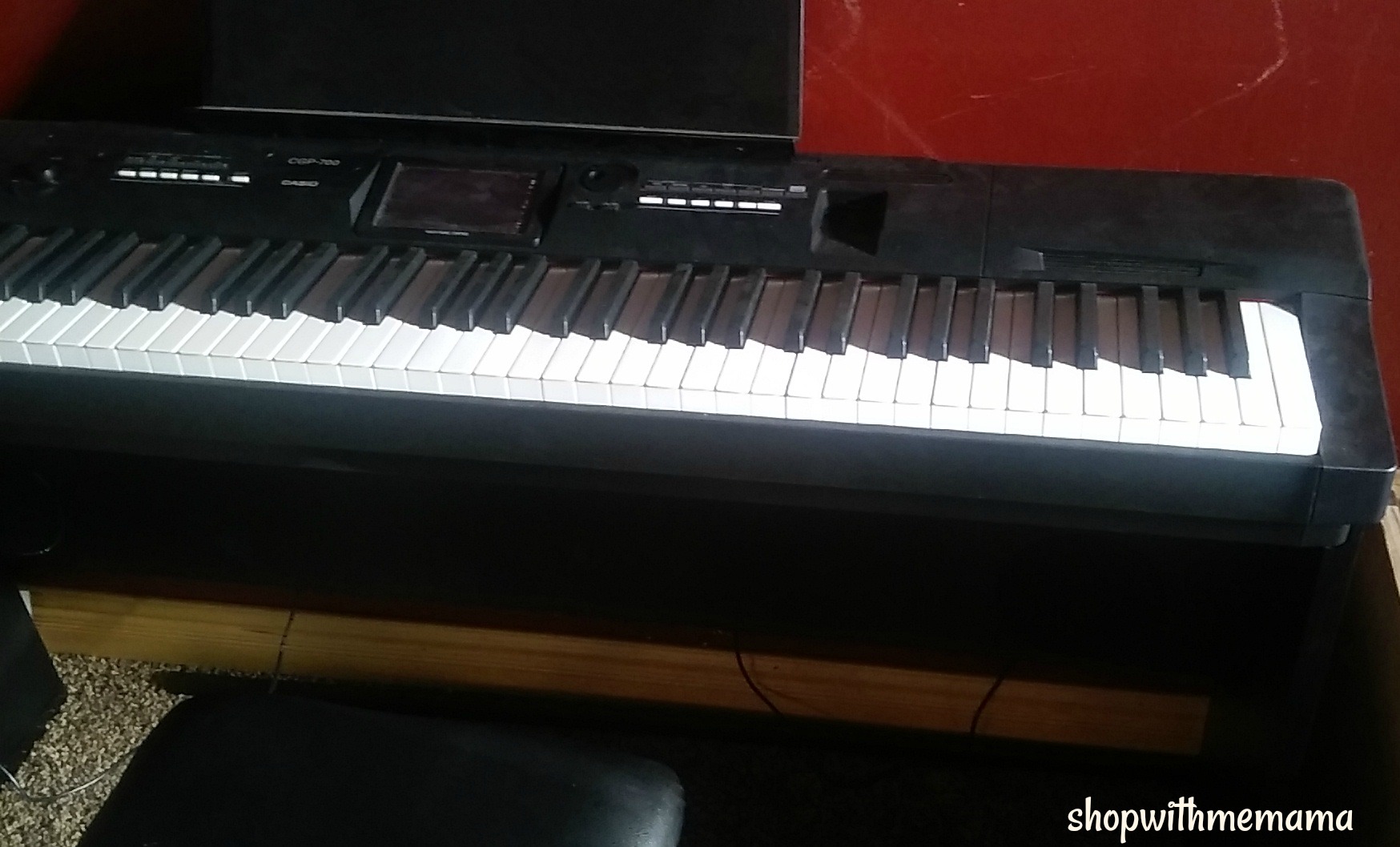 The CGP-700 has four speakers in the top panel, and two low-frequency speakers in its included stand, with a massive 40 watts of power! Whether you're enjoying the sonic experience of a 9-foot concert grand piano, playing along with the built-in rhythms, or listening to your MP3 player via the stereo aux input, this unique 3-way speaker system easily fills the room with rich, detailed sound, and it can be loud!! Talk about a fun concert and dance party! We have them often as a family 🙂
5.3″ Color Touch Interface™
Although the CGP-700 is loaded with impressive features, it's also easy to use. It has a nice 5.3″ Color Touch Interface™ display screen. It is bright and clear, and makes full use of a huge color palette to keep you informed and in control. My oldest son loves this because he says it helps him when he plays his music. Plus, you can easily connect to a mixer, amplifier, or PA system.
You can easily navigate through tones and rhythms just by touching and swiping! There's also a handy Grand Piano button, which lets you enjoy the CGP-700's brilliant grand piano sound instantly, and nearby Transpose buttons allow you to quickly shift to a different key.
Great For Experienced and Newbie Piano Players
This is suitable for the experienced pianist, this keyboard also enables beginning players to develop proper playing technique. Just like a grand piano, the keys have a heavier feel in the lower register, and a lighter feel up top. Even the surface of the keys feels natural, with the reproduced textures of both ebony and ivory.
The Casio Compact Grand Piano has over two dozen microphones.! That makes for a really good recording! This concert grand piano can be used in stereo or mono, and even includes damper resonance simulation. You'll find instant settings to adjust the piano for rock, jazz, classical, and other styles to suit your needs. The CGP-700 can also use the optional SP-33 pedal system, which provides soft, sostenuto, and damper pedals.
Casio's Compact Grand Piano has 550 different instrument tones. There is a variety of guitars, strings, basses, drums, synths and more. You can quickly select on of the 200 ensemble Rhythms, which can accompany your playing with a full backing band which will react to the cords you play!
My kid's favorite feature is the recording. You can save your favorite combinations of tones, layers splits, rhythms, tempo and more with instant recall when you are preforming/playing. The CGP-700 includes both MIDI and USB audio recorders so you can transfer your recordings easily to a computer to share your music!
The USB port on this Casio piano can connect to a PC, Mac, or other devices such as an iPad, with no special drivers needed. Just connect, and instantly control your favorite software!
Play With Siblings Or A Teacher!
The Duet Mode splits the keyboard into two equal ranges, so two people can play side by side on one instrument! An additional Classroom Mode splits the keyboard and configures the CGP-700 audio outputs to work with third party piano lab systems. The front panel also has two headphone jacks, perfect for a teacher and student.
All in all the Casio piano that we received to review is easy to use, looks nice in our family room and sounds clear and beautiful. I am so pleased with the CGP-700 and love hearing my kids play on it. Keeps my kid's minds sharp and creative, because they create their own music and keeps me happy because I am listening to beautiful music being played by my kids!
Buy
You can purchase Casio's Compact Grand Piano online at Amazon.com. It retails for $799.00.
Get Social!
Connect with Casio on Twitter, Facebook, Instagram, and Youtube!
Are you musical? What do you think of Casio's Compact Grand Piano?