*Product was received. Opinions are my cats. This post includes my affiliate links.
We have cats, lots of cats. I swear my daughter will grow up to be the next cat lady, sigh. I love our cats, I truly do, but my goodness they sure multiply and fast! Our two mass producers are going to the vet to be fixed in a few weeks. My kids are not too happy about this, but it HAS to be done!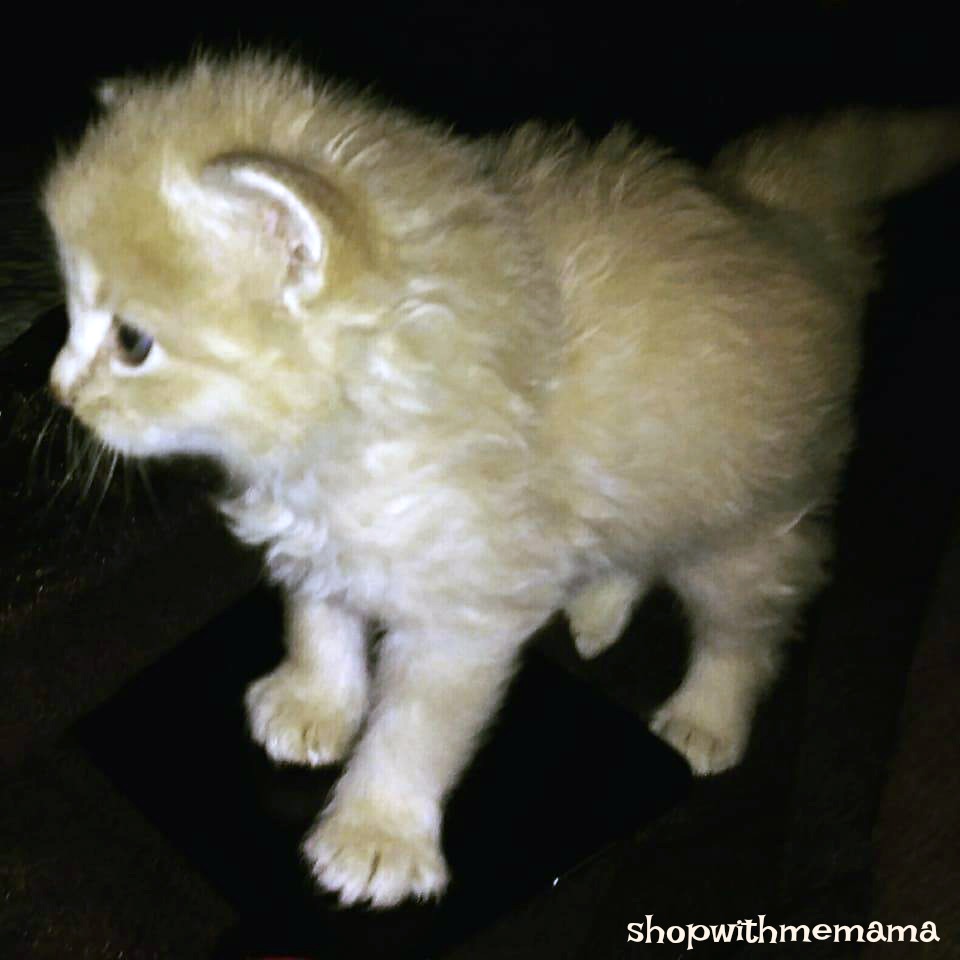 Our Cat's Experience With BFF OMG!
Since we have cats, it is important to take good care of them and feed them right. I had the opportunity recently to introduce my cats to some new, healthy food.
Weruva launched a gluten, grain, and carrageenan-free cat food. It's called BFF OMG! (that stands for Best Feline Friend, Oh My Gravy), and it's all about fixing the Big 3 Cat Concerns: picky eating, cat obesity, and bladder infections. We received a selection of yummy foods for our feline friends and they absolutely loved this food!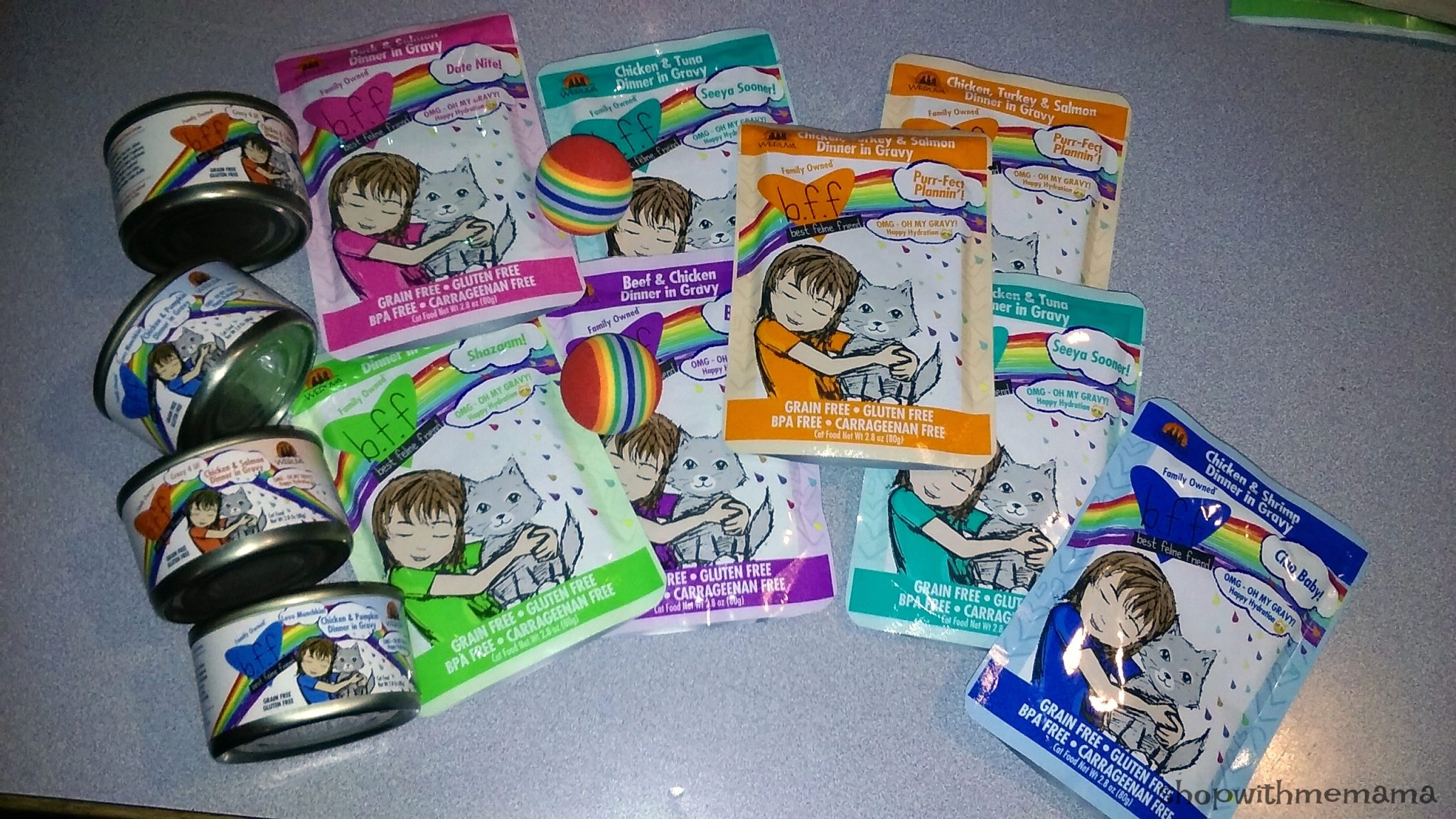 About This Cat Food
BFF is produced in a facility that also produces food for people. The factory operates at international human food processing standards, including that of the super-strict British Retail Consortium (BRC), and the pet food processing must pass BRC scrutiny.
The Ingredients – The main ingredient in BFF Originals is a red meat (or dark meat) from tuna, primarily skipjack or bonito, two smaller and highly sustainable species. For the new BFF OMG! line, we've switched it up and feature land muscle meats, such as chicken, duck, beef, and lamb, as the primary sources of protein. Amongst the various BFF and OMG! recipes, we've included boneless skinless chicken breast, duck, lamb, salmon, shrimp, and pumpkin to provide your kitties many delicious flavor varieties. The BFF Original and OMG! foods have a taste and aroma that drive kitties wild!
BFF and OMG! are available in both cans and pouches, and all flavors deliver high moisture. The cans come in both gravy and aspic, and the pouches are all in gravy. The gravy is what you'd expect it to be…simply Cat-tastic for those kitties that love to lick! The aspic is a gel-like texture kitties love. It is similar to Jello in that is starts off as a powder that is mixed with water, but when cooked, it takes on a unique texture.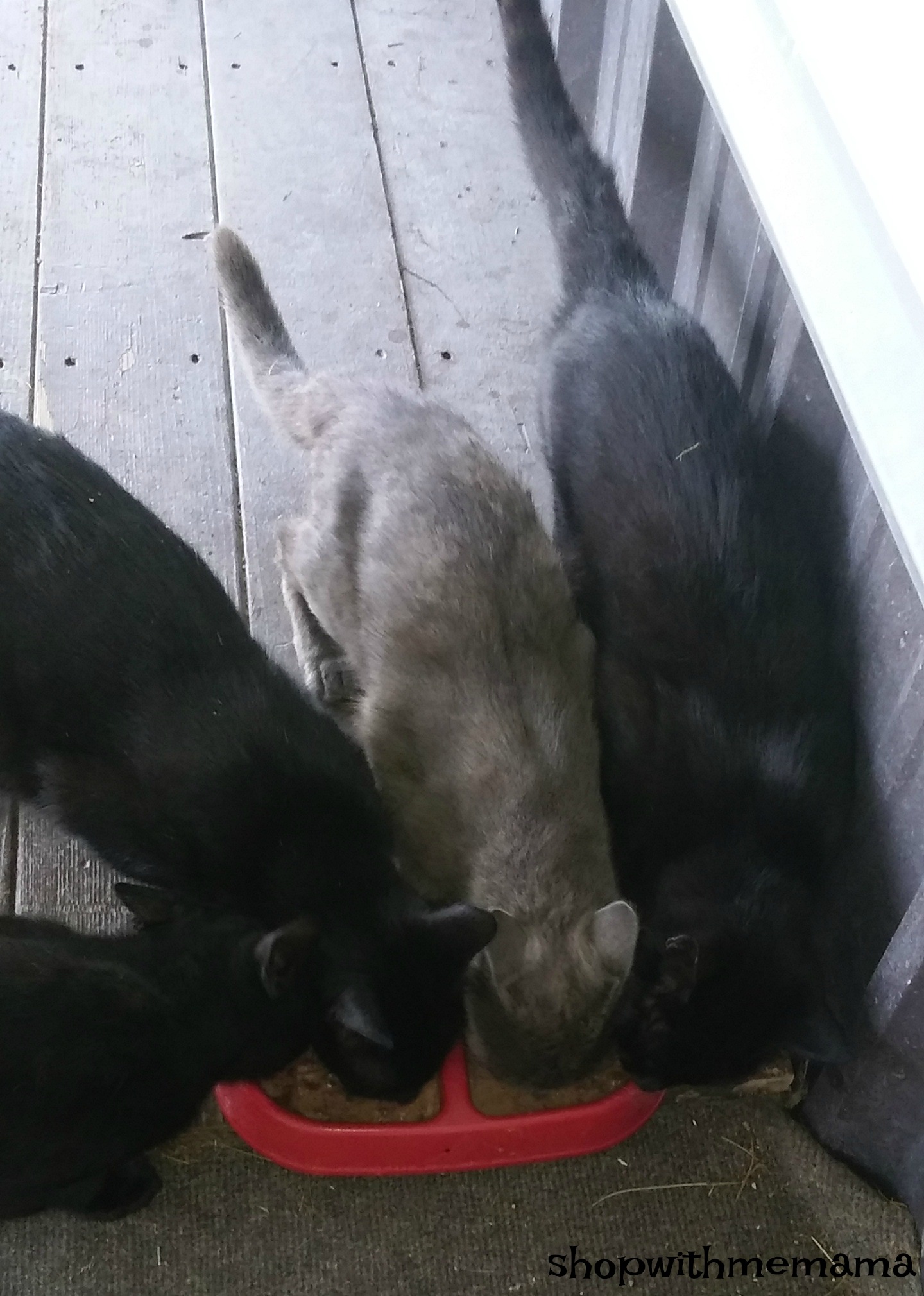 Our cats couldn't get enough of this food and often times we caught them stealing from one another and growling/hissing as they feverishly ate this food up! It was hilarious and I should have filmed it.
Buy
You can purchase this yummy kitty food online at http://www.weruva.com/.
Get Social!
Connect with Weruva on Facebook!