*Change Your Clock Change Your Battery. Product was received, opinions are mine. This post contains my personal affiliate links.
When I was younger I always forgot to change back my clock, when it was time. I also used it as an excuse as to why on earth I was late the next day.. Now with the internet, it is kind of hard to 'forget' to change those clocks forward or back. No more excuses!!
Change Your Clock Change Your Battery
Since it is Fall now, time is coming for us to set our clocks BACK one hour on November 3rd. You know the saying "Fall Back, Spring Forward?" Ya, that one..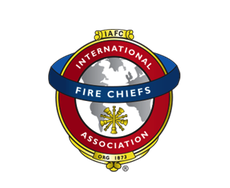 And, since you are doing THAT it is also a great reminder to go around your home and change/check all those batteries in your smoke alarms and carbon monoxide detectors. We do this every year and I hope you all do too.
Energizer,
 the International Association of Fire Chiefs, and fire departments nationwide join forces for the Change Your Clock Change Your Battery® program, to raise awareness of the importance of working smoke alarms and carbon monoxide detectors in helping to keep families safe in their homes.  This is the 26th year for the annual program and the message is still an important one.
Did you know, thirty-eight percent of fatal fire injuries occur in homes with no smoke alarms, while 24 percent occur in homes in which at least one smoke alarm is present but fails to operate, frequently due to dead or missing batteries. So scary!!!
Energizer is donating 250,000 batteries this fall to fire departments across the country to distribute to families in their communities. I think this is just wonderful!
For more information on the program and to download fire safety materials, please visit energizer.com/change and facebook.com/energizerbunny.