*Product received. Opinions are my own.
We needed a new toilet so badly. The other one we had was literally sitting back on the wall and was lopsided. It was crazy! We just moved here, so when I first saw that toilet, I knew we had to replace sooner rather than later. We really just wanted to remodel our master bathroom.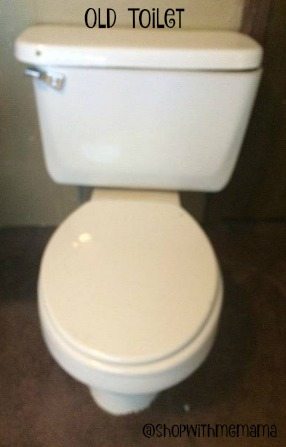 I browsed online at Mansfield Plumbing and found a toilet I really wanted. We ordered the MONTCLAIR HET toilet. The ordering process was easy and our toilet was delivered very quickly. It arrived to us in no time which was so nice. We did not have to wait at all. I love companies that deliver so quickly!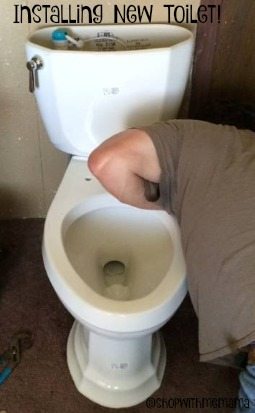 My hubby installed this toilet easily, with no issues. He had it installed in about 40 minutes. Soon, we were staring at our beautiful (I can call a toilet that, right?) new toilet! I like the handle on this toilet for flushing it, goes straight down. Kind of gives this toilet a different look, which is why I liked this toilet in the first place. Of course, there were other reasons too, but I just liked the look of this toilet.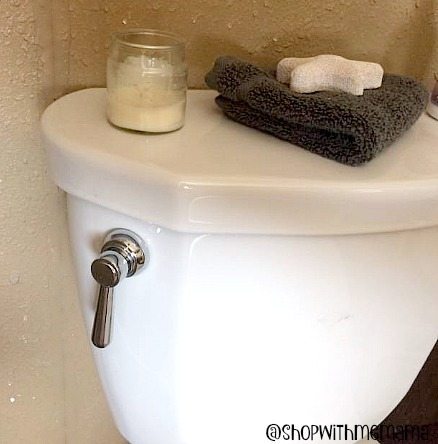 The MONTCLAIR HET toilet comes in white, biscuit and bone colors. We got the white one. This toilet flushes great, no overflowing and no clogging. It has not needed a plunger which is SO nice for us considering our other toilet overflowed all the time! This is thanks to the MagnaFlush flushing system with 3″ flush valve. This virtually eliminates clogging and it definitely works!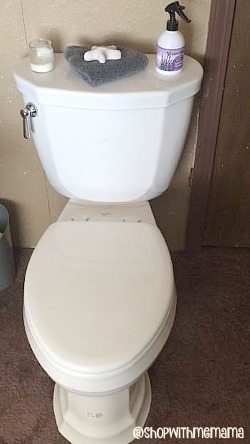 The traditional style of this toilet is great. I also like the elongated front and the height of this toilet is really comfortable. It is chair height for maximum comfort. It has a concealed trapway which makes for easier cleaning (thank heavens!).
The complete suite includes toilet, self-rimming and pedestal lavatories and whirlpool systems.
Plus the Mansfield limited lifetime warranty. Mansfield Plumbing products are also all made in the U.S.A.!
Next, we will be putting in our wonderful Pro-Fit whirlpool with Access Panel and Inline water heater, from Mansfield Plumbing! Can't wait! We have to get a few more parts and then in it goes! So excited for that one. My back has been killing me and I can't wait to soak in this jetted tub!! Stay tuned!!!
Buy
If you are in search of a toilet, jetted tub, sink or shower bases, Mansfield Plumbing has you covered. They have a great selection of all of those and more. There is certainly something to suit everyone's taste.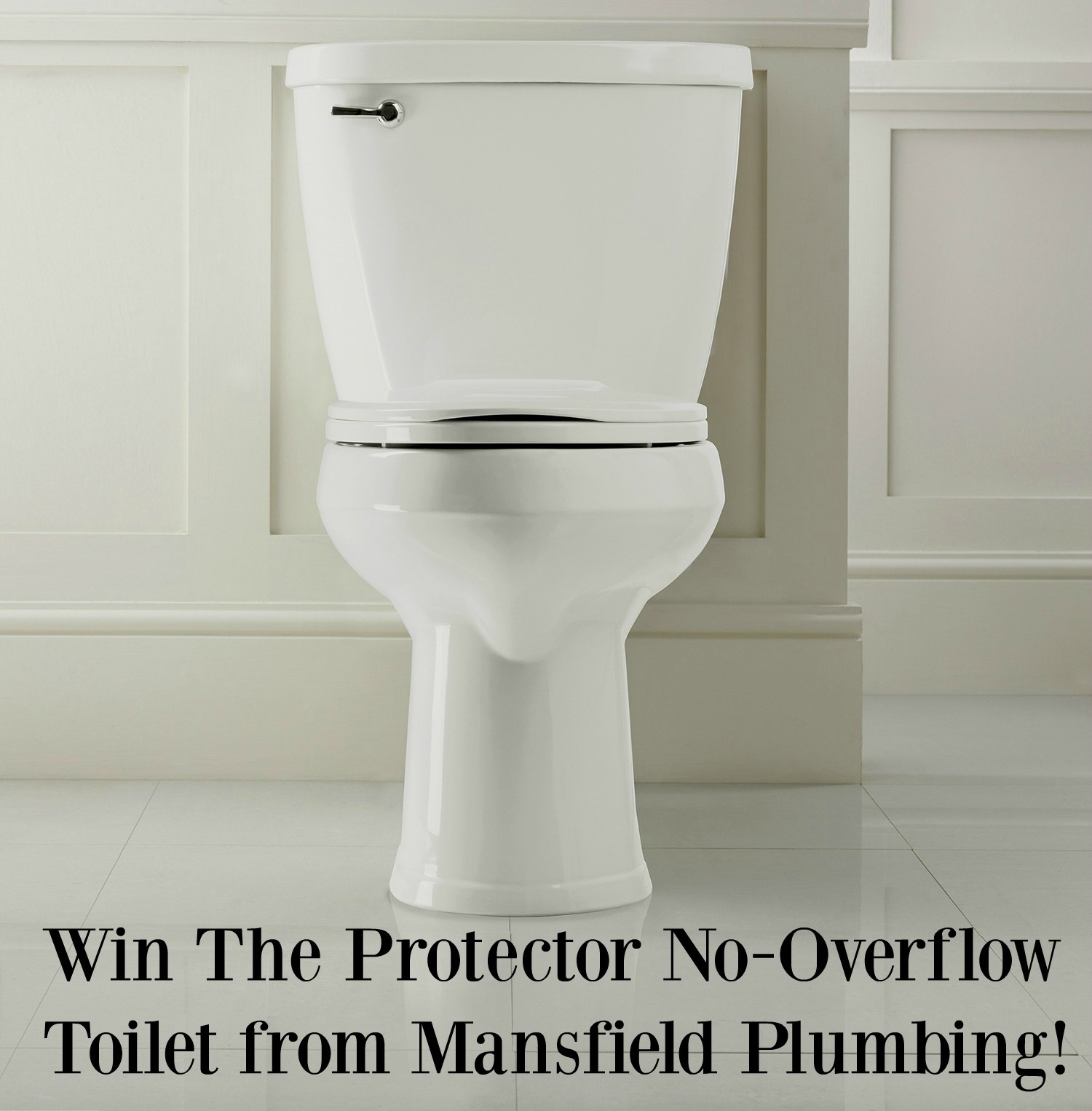 Win!
Mansfield Plumbing is offering one extremely lucky Shop with Me Mama reader the chance to win a PROTECTOR NO-OVERFLOW TOILET! This toilet retails for $291.45 and comes in white.
About The PROTECTOR NO-OVERFLOW TOILET
This is a new product for Mansfield Plumbing and they are very excited about it! You can check out the Youtube video for it and see it in action and why it is such an awesome toilet! This toilet solves the problem of clogged toilets displacing overflowing water onto the floor by redirecting excess water into the concealed secondary drain! There are no unsightly holes and the overflow system is hidden within the bowl!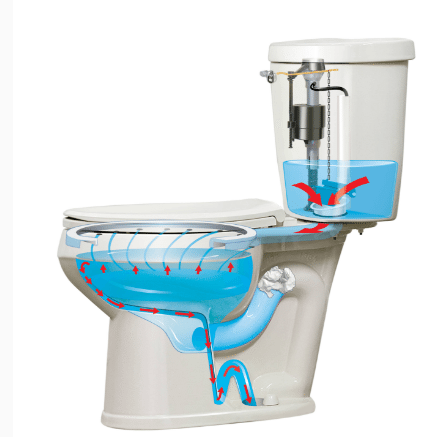 This toilet also stays clean longer than standard toilets because it has a highly-engineered PuraClean™ glaze on the toilet that makes the bowl bacteria resistant and easier to clean. Talk about a nice toilet!!
Rules To Win!
The contest is open to the US 18+. Giveaway will end on July 20, 2016, at 11:59 PM MT. The winner will have 48 hours to confirm their win, after I email them, or a new winner will be chosen. I am not responsible for lost or stolen mail.