*Products were sent to us for review. Opinions are our own. This post includes my affiliate links.
We have always been a huge fan of Little Tikes toys! And they recently came out with some new ones! Check Out The Newest Little Tikes Toys below! I bet you will find one for your little one/s this holiday season! There is something for every kid on your list!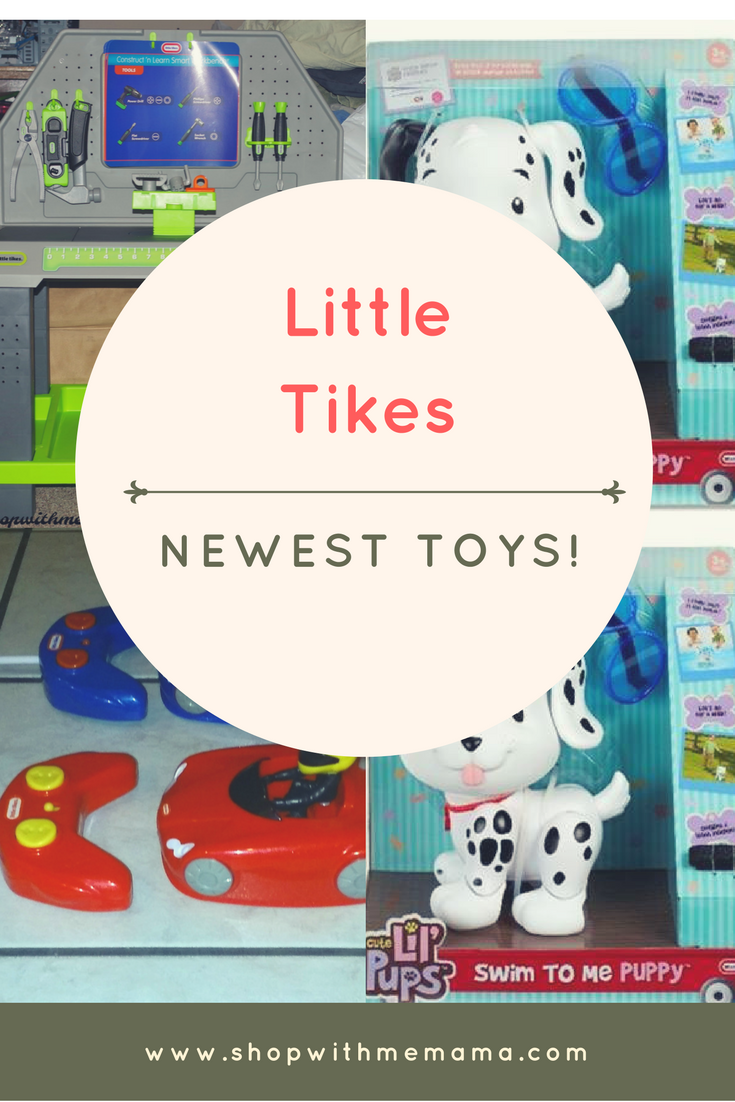 My youngest is a builder. He absolutely loves being things and trying to figure out how things work. So, the Little Tikes  Construct 'n Learn Smart Workbench (Age: 3+) was definitely on his list as well as a few other toys that you will find below.
Little Tikes  Construct 'n Learn Smart Workbench (Age: 3+). This workbench is totally cool! I even play with it and so does my daughter and oldest son. It is really neat and certainly engaging your child in imaginative play which I love. This comes in a huge box (obvs) and you do have to put it together. It didn't take long to put it together though, which was nice and soon my little boy was playing and 'fixing' vehicles just like his daddy!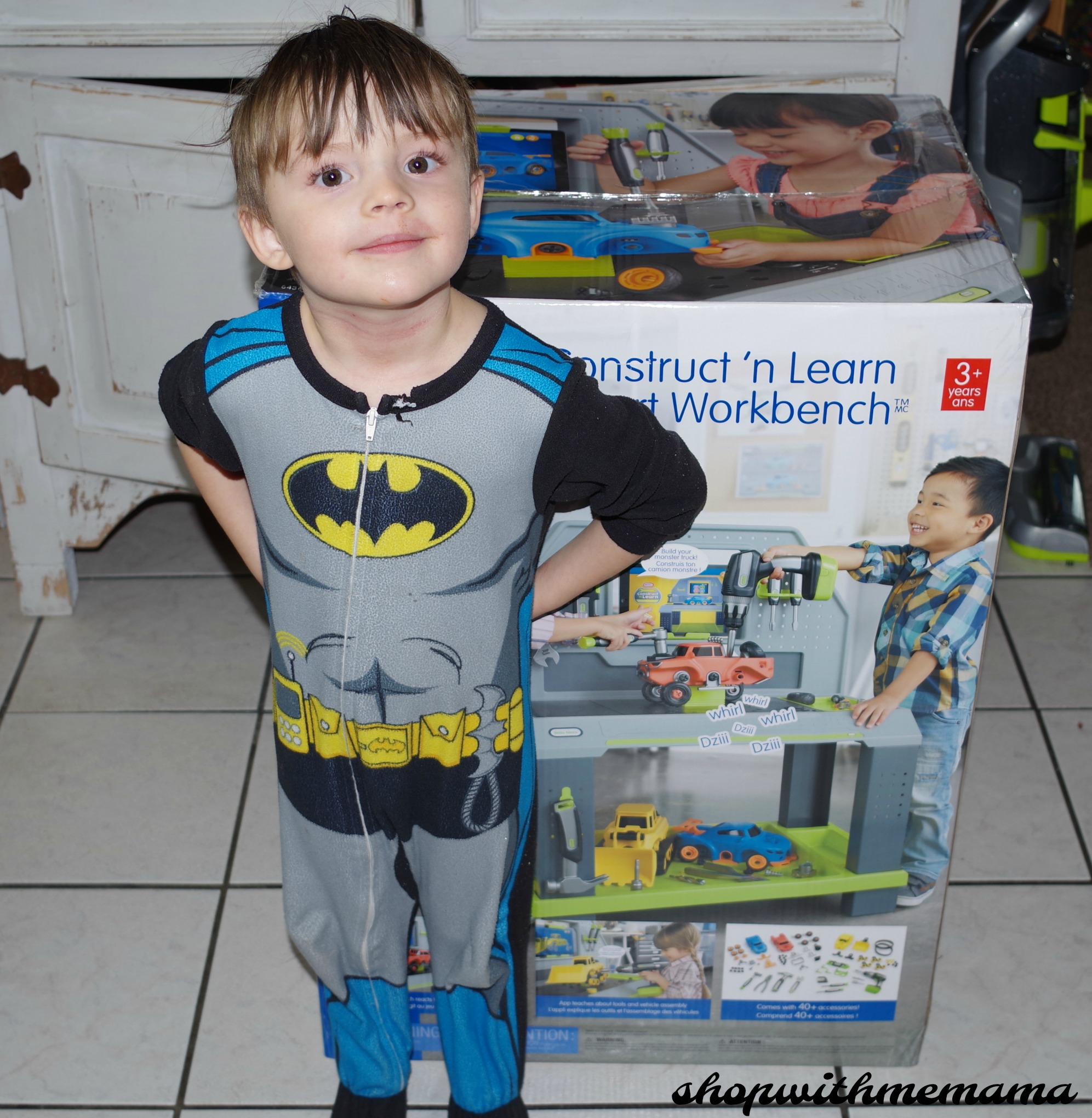 The Little Tikes  Construct 'n Learn Smart Workbench comes with over 40 accessories. It comes with three fixers up vehicles that have been the main focus of my youngest sons playtime! He has fixed those vehicles and taken them apart again, over and over again with the tools that come with this workbench. He is having a BLAST.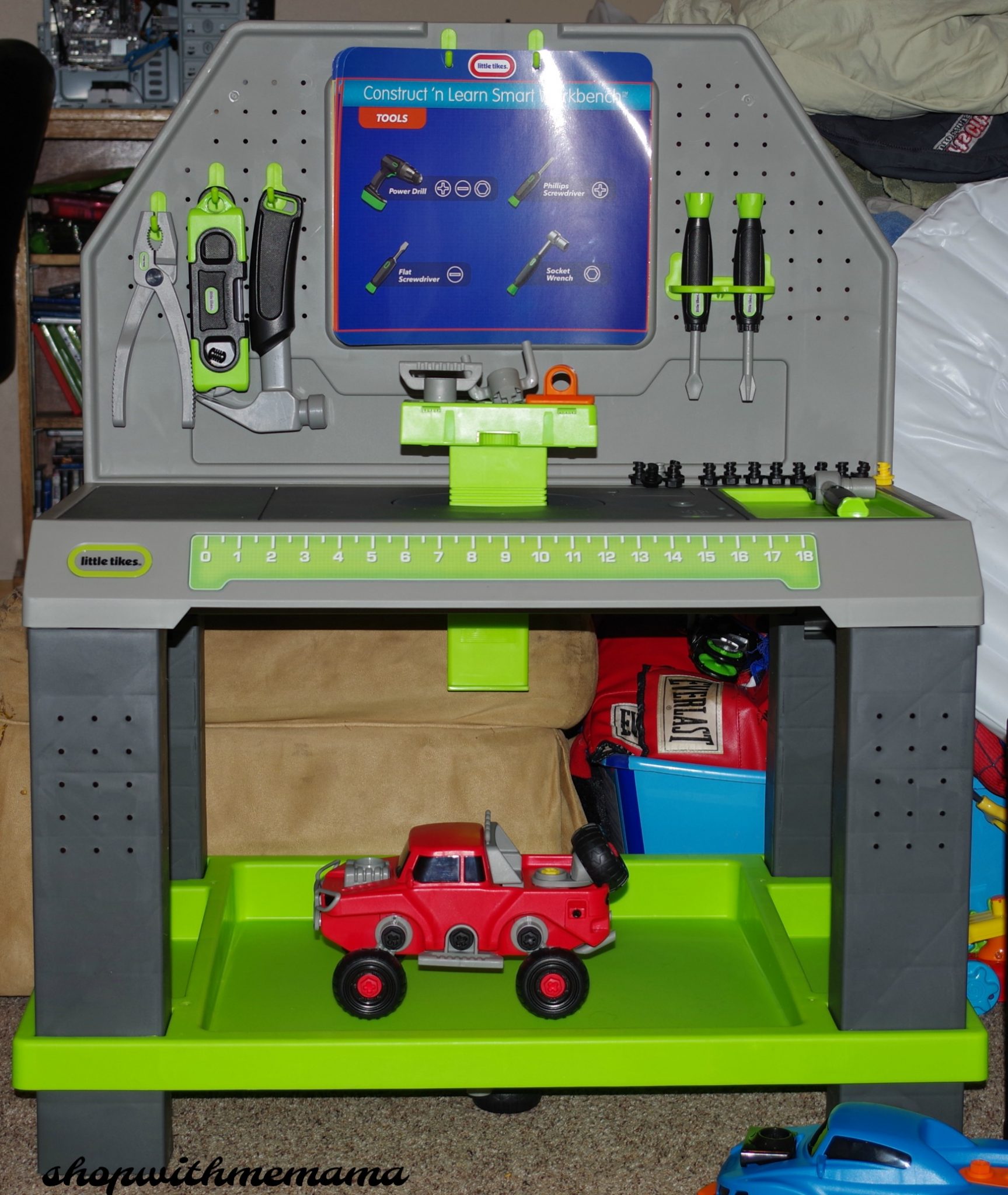 This is an interactive workbench so that means you get to download an app so your child can watch their vehicle come life right before their eyes as they build it on the workbench! This is SO cool!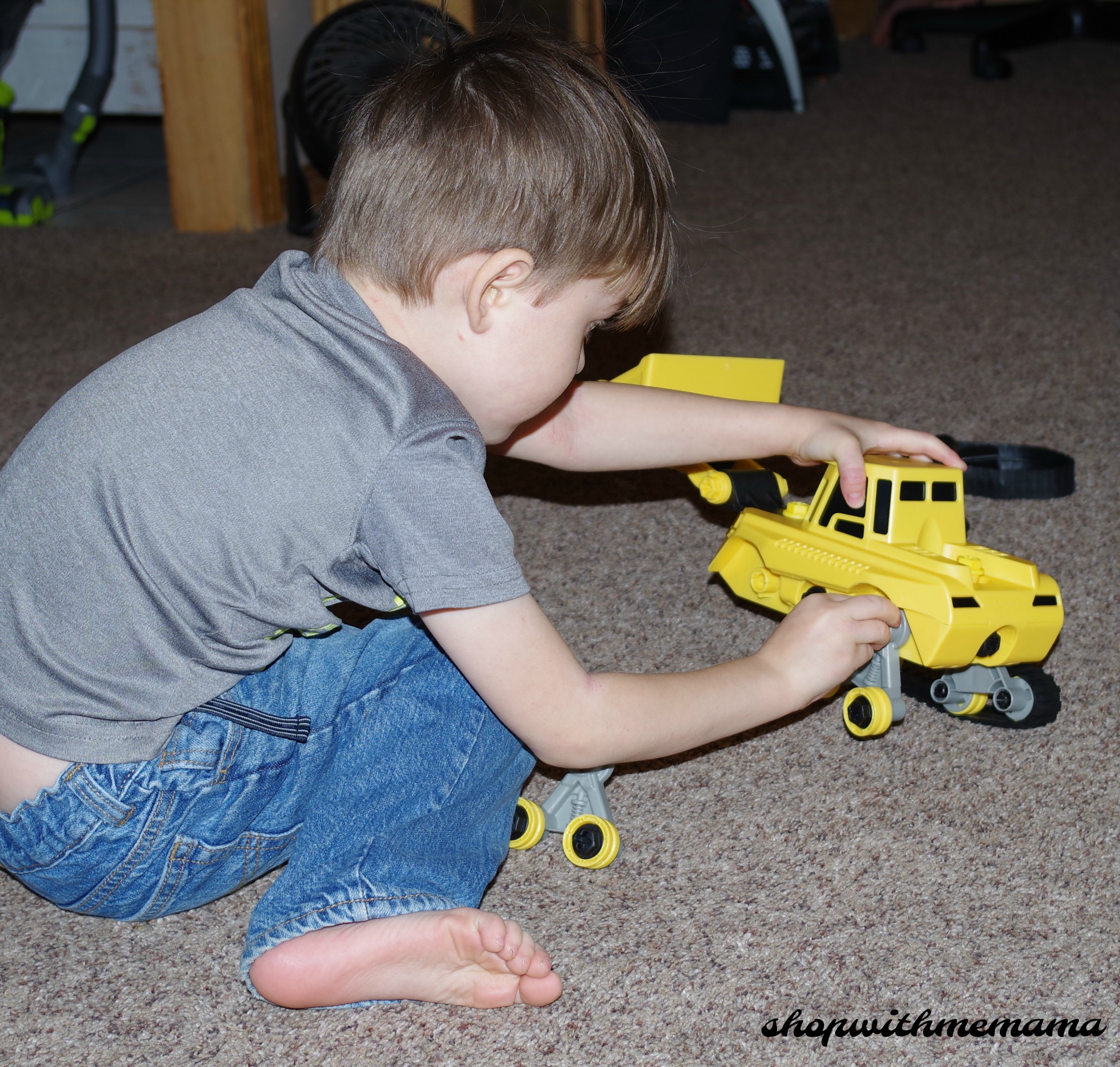 Some Fun Features:
Build 3 customizable vehicles, or create your own.
Includes 9 interactive tools: Drill, hammer, socket wrench, screws, wrench, pliers, Philips-head screwdriver, tool hangers, tape measure & level, adjustable mobile device holder: All with unique sounds!
Bluetooth-enabled Smart vehicle chassis communicates with the free downloadable app & animates your vehicle in real-time.
The app includes Little Builder (Toddlers) and Big Builder (Preschoolers) modes of play.
Includes 40 plus accessories and parts.
4 ways to play: Blue Prints, Free Play, Tool Trivia, Fix-it-Fast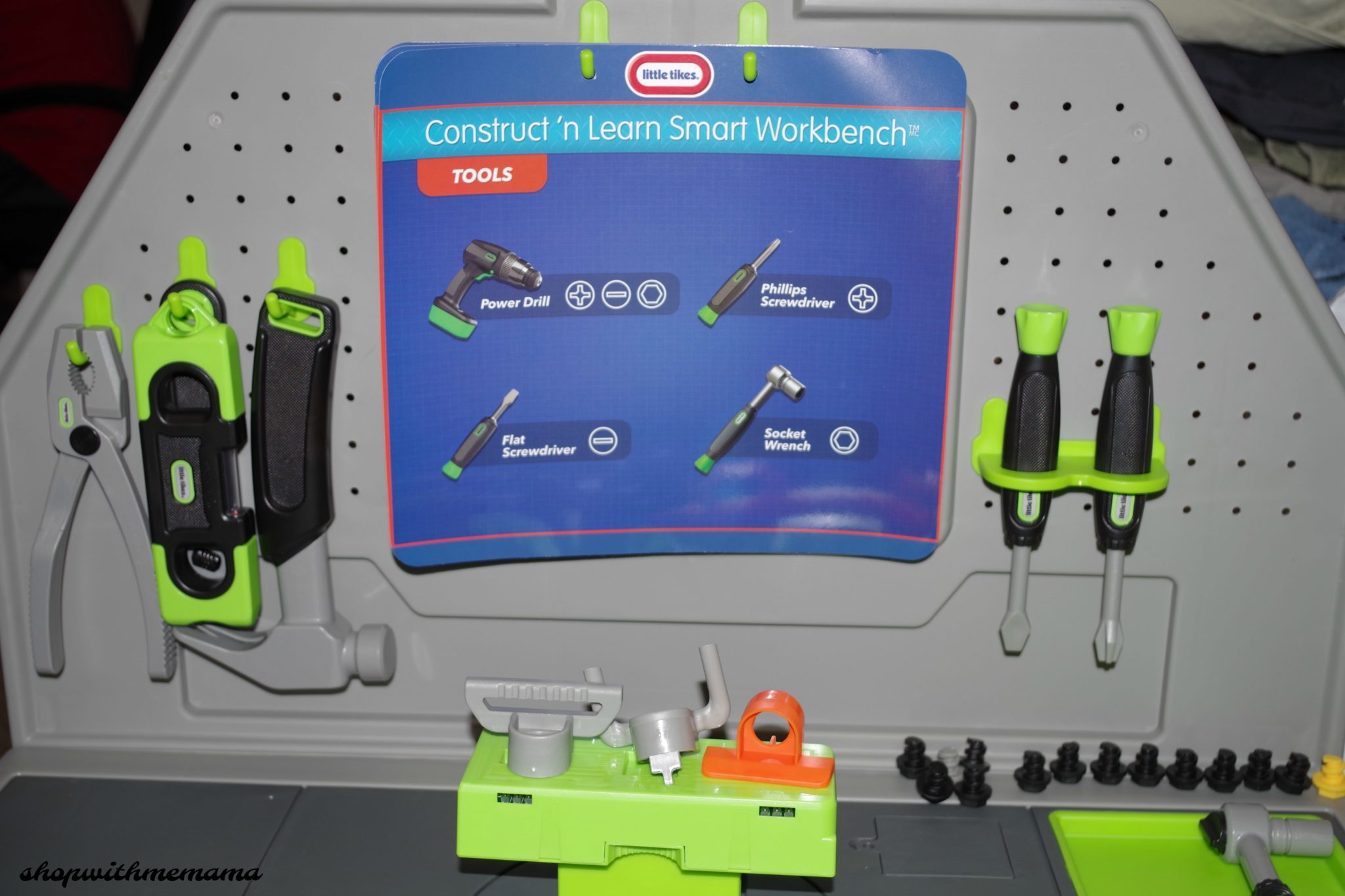 My little guy is ALWAYS in the shop with daddy and he always comes back into the house after 'working' with his daddy all day long, totally greasy and dirty! LOL. It is really cute! So, this workbench is awesome for him! If your little one is into cars and trucks and loves helping you in the garage, this is the perfect place to begin!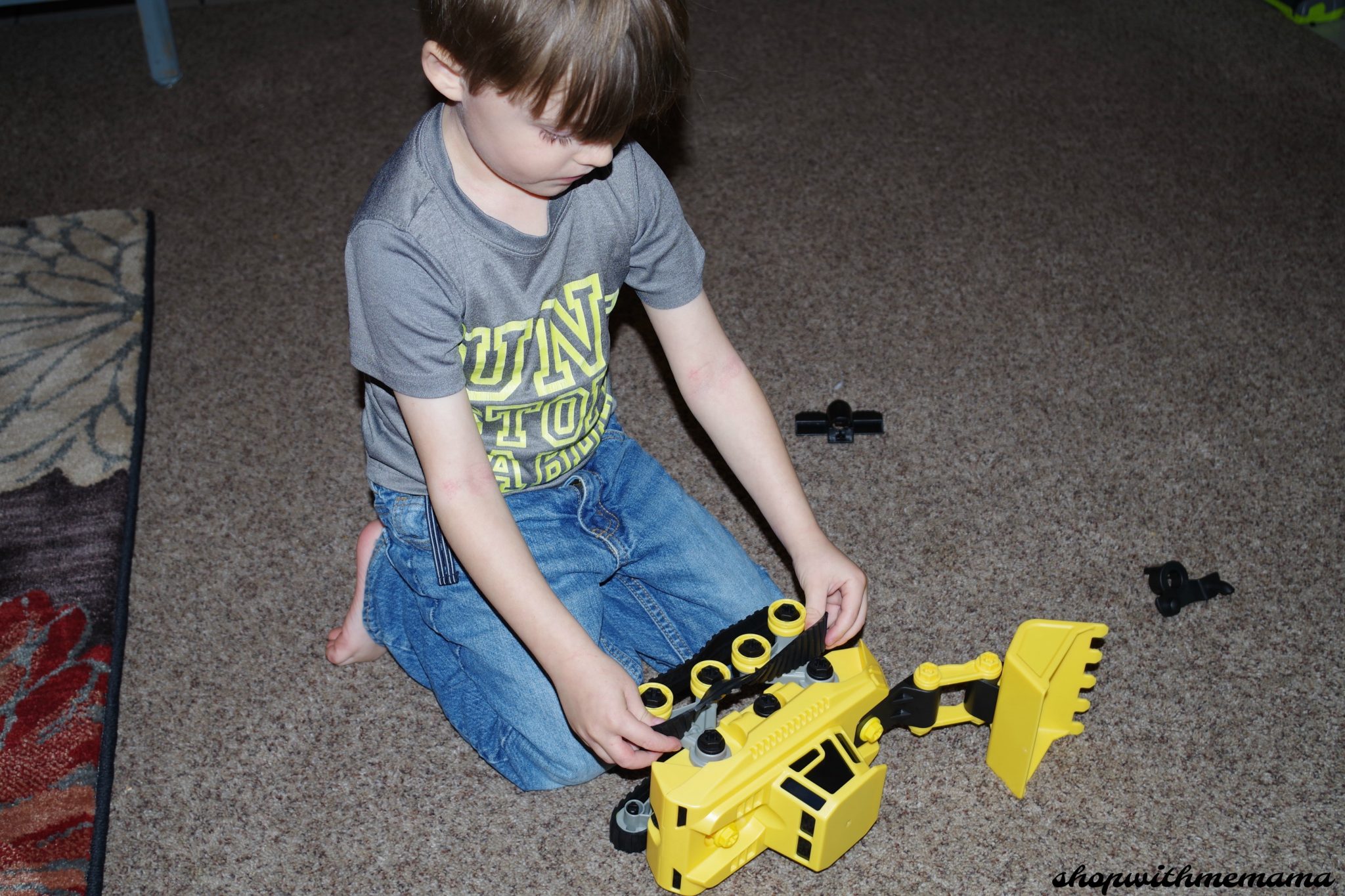 The next new toy from Little Tikes is the RC Bumper Cars (Ages 3+).  These are really fun to play with and since there is two, me and my boy have been having some serious fun together! You will need batteries because they do not come with them (AAA). Once the batteries are in place, be ready to have some fun!
Little Tikes Bumper Cars are the only remote control cars that allow kids to "bump" their opponent and launch the driver right out of the car! This is so fun to do! Be prepared to laugh a lot!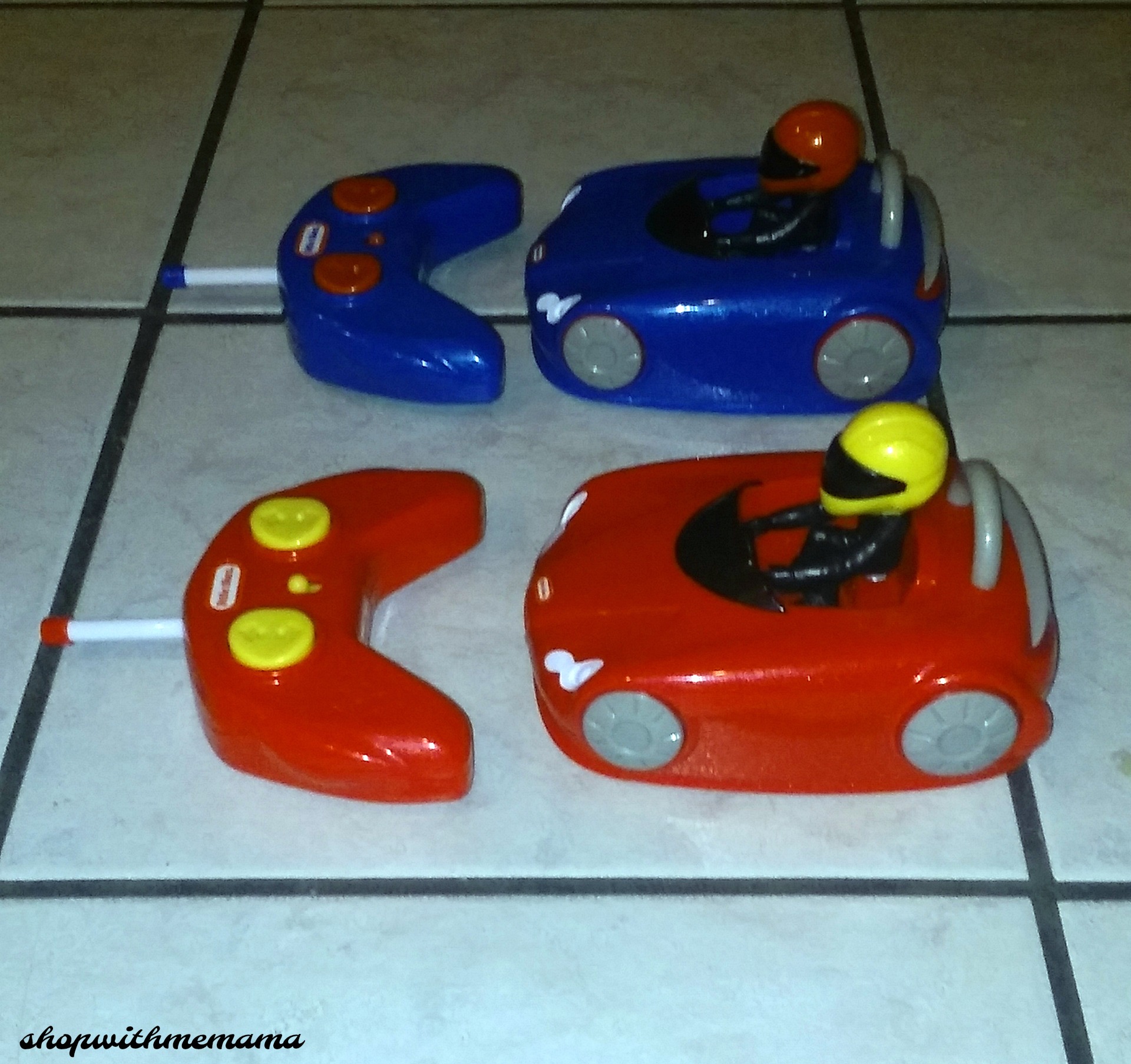 Features: 
Set comes with 2 bumper cars with 2 remotes
Color of remote will correspond with the color of the car
Easy to steer remote
Includes 2 play figures
Toy figure will eject from a car when one of the wheels are bumped
Requires 10 "AAA" alkaline batteries (not included)

4 for the remotes (2 per remote)
6 for the cars (3 per car)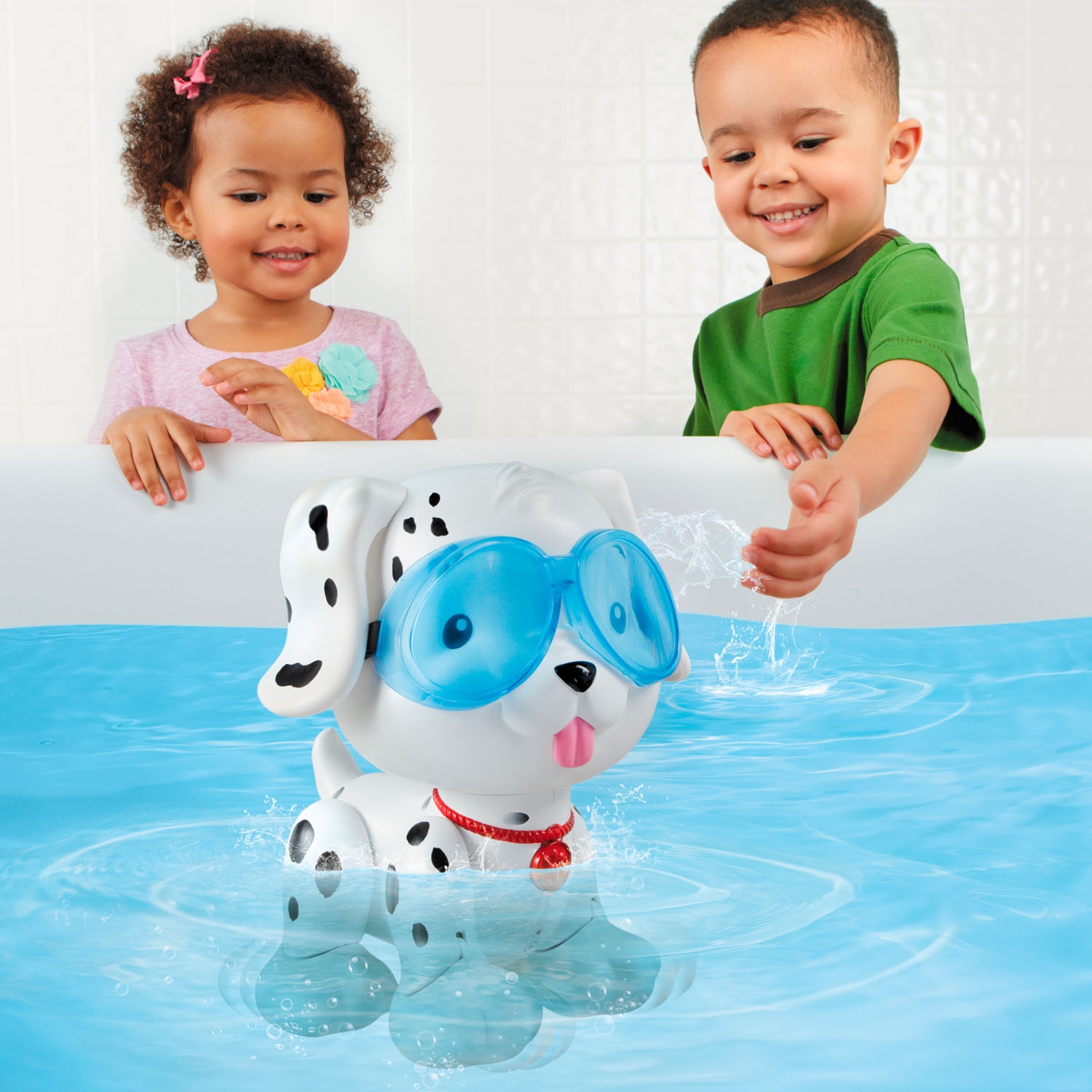 Little Tikes Swim to Me Puppy Age: 3+ years. We did not review this one, but man it looks cute for the little ones! This Cute Lil' Pup is happy to walk across the floor, but he has an extra surprise. Place him in water and he will doggie-paddle his way all around the tub!  With two ways to play, this pup will provide hours of fun inside or out! Let your little one experience the fun of having their own Cute Lil' Pup!
And, so much more wonderful toys! Just visit Little Tikes online to see all the toys they have!
Buy
You can purchase the adorable and super fun Little Tikes toys you see above, online at https://www.littletikes.com/ or Amazon.com!
Get Social!
Connect with Little Tikes On Twitter, Facebook, Instagram, Pinterest, and YouTube!
What Little Tikes Toy/s Are Your Favorite???