*Construction Site Set With Toy Trucks was received. This post includes my affiliate links.
My little guy sure loves his toy trucks and cars! Boys and their cars! He is always looking for ways to play with them whether it be on some fun tracks, on the kitchen floor or with his new construction site set from HABA!
The Kullerbu Construction Site Set with toy trucks from Haba is too much fun! It is simple to set up as my 5-year-old set it all up himself and was playing with it in no time! Of course, since we got this set, my youngest has misplaced a few items like the balls and the wooden part of the track, so that is why they are not pictured, below.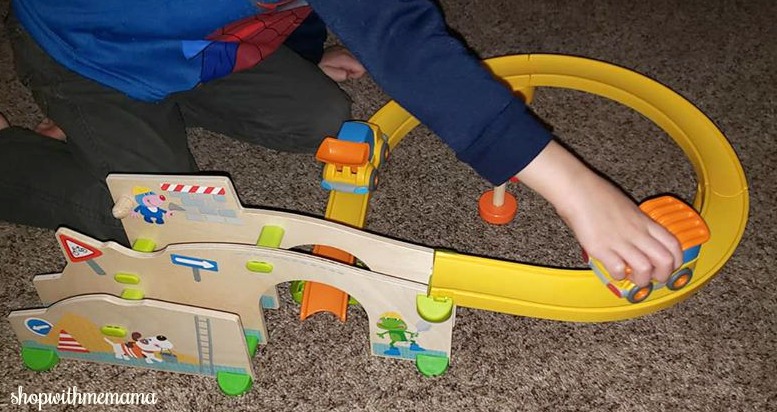 This is the ever-expandable play world for children ages two and older. It's not a train, but it has interchangeable tracks and accessories.
This Kullerbu set features an awesome construction site section. In which a loader toy truck can push the ball along the track, thanks to a momentum motor, and down the construction site into the waiting dump toy truck.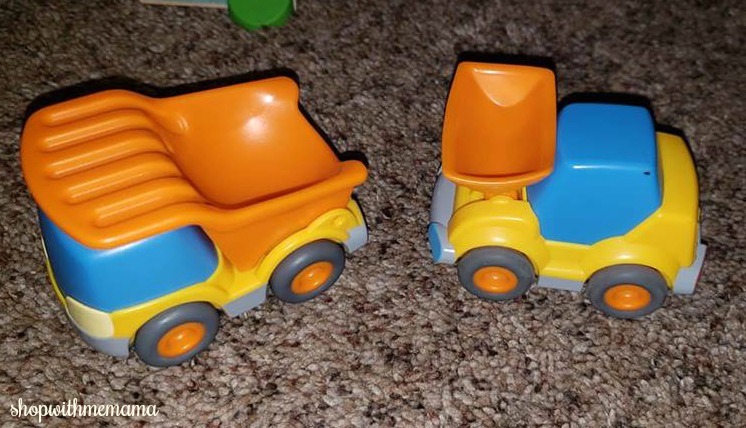 This construction site set Features two construction toy trucks, 2 balls, and a sign. This makes a great standalone set or a great addition to any Kullerbu set. My little boy can't wait to get another construction set so that he can move his toy trucks all over the tracks, on a bigger track! He sure loves to build these tracks!
When the tracks are put together, they are sturdy and strong. No bumping or thumping them will bring them down! Kullerbü is the perfect combination of wood and plastic parts so this construction toy set will last for years to come.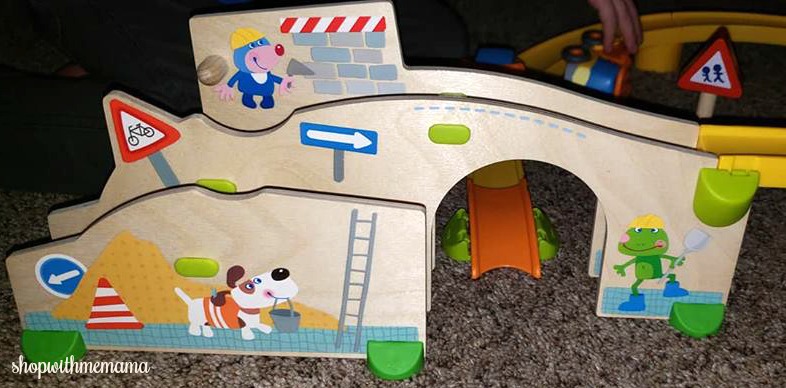 I really liked that there are no small parts so this construction toy play set is perfect for toddlers ages 2+. My little one is not that young anymore, however, he really likes playing with this play set! It really is a lot of fun!
Kullerbü is also attractive and exciting for older children because the possibilities for expansion are endless! This stimulates creativity and imagination and encourages children to experiment.
The Construction Site set with toy trucks can be expanded upon beautifully with the City Stroll Setor Roundabout Set or with an additional track, columns, and connectors (All sold separately).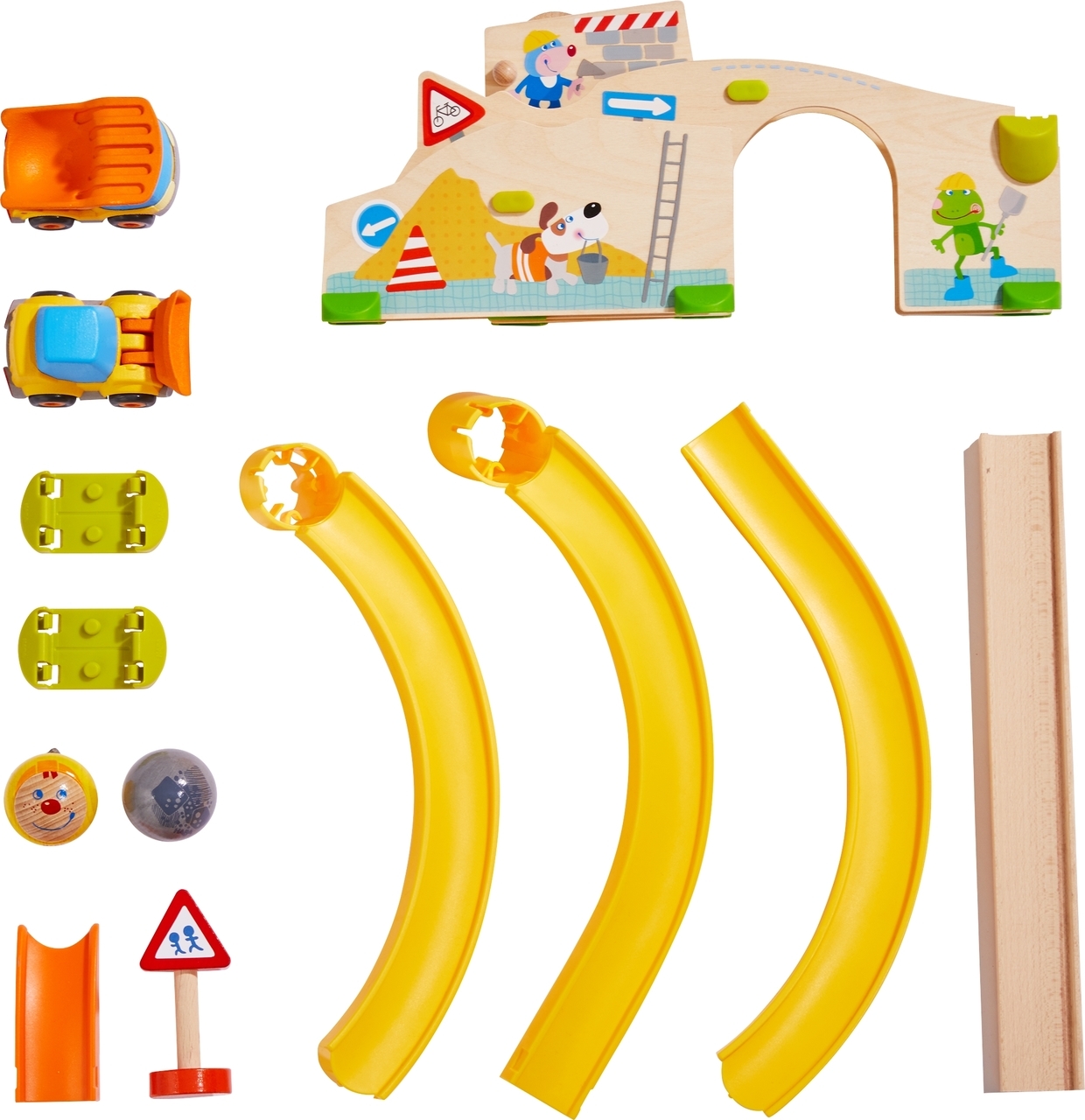 What Comes In The Box?
13 piece set includes:
1 construction site effect
1 traffic sign
3 universal steep curves
1 straight track
1 exit ramp
1 ball Builder Ben
1 ball building rubble
1 free-wheeling dump truck toy truck with a movable bed
1 wheel toy truck loader with momentum motor
2 connecting elements
The Kullerbu Construction Site Set with Toy Trucks was recently announced 2018 ASTRA (American Specialty Toy Retailing Association) Best Toys for Kids Award (Under Early Play, Toddler), along with some other cool toys!! I thought that was pretty darn cool!
Buy
You can purchase the Kullerbu Construction Site Set with Toy Trucks online at https://www.habausa.com/ or on Amazon.com.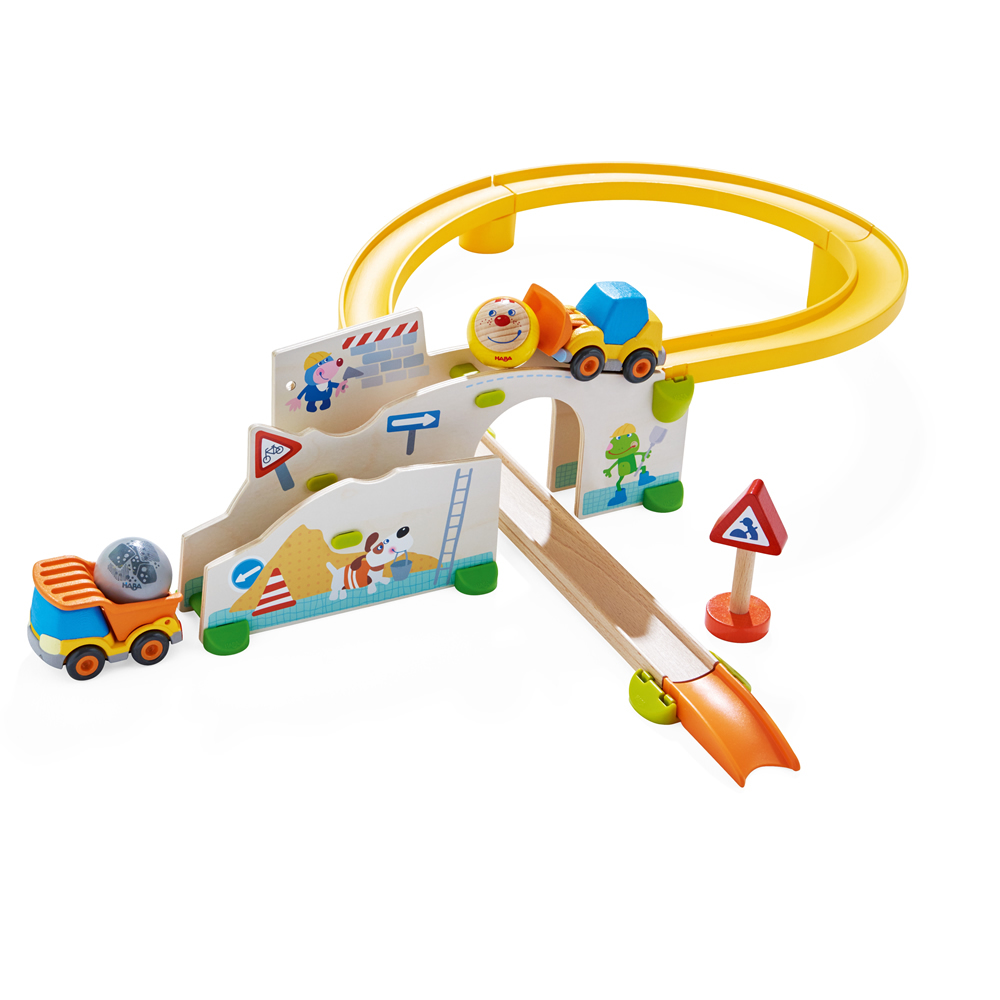 Win
One person is going to win the Kullerbu Construction Site Set with Toy Trucks! Yay!
Rules
The contest is open to US, 18+. Giveaway will end on November 1, 2018, at 11:59 PM MT. Winner will have 48 hours to confirm their win after I email them, or a new winner will be chosen. I am not responsible for lost or stolen mail.