*Children's Clothing Boutique: House of Sofella. Clothes were received.
My little guy is 6 years old and he is just the cutest little boy ever! He has huge eyes and lashes that go on foreverrrrr. Why do the boys always get those long lashes? Not fair!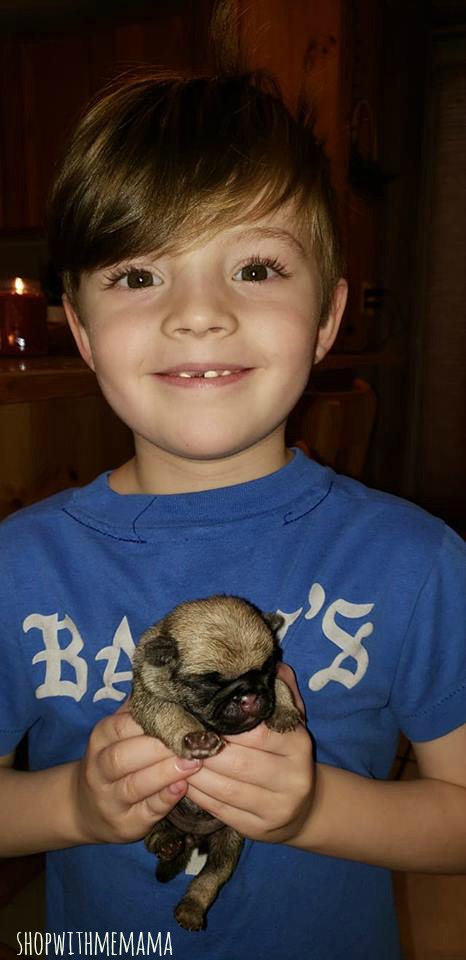 Anyways, I love finding really cute clothes for my kids. I found an adorable children's clothing boutique called 'House of Sofella' and fell in love with their fun fashions!
Children's Clothing Boutique
House of Sofella is a European children's clothing boutique and is based out of Los Angeles, CA. It is owned by a single mother named Lily and her two daughters, Sofia and Stella! Her daughter's names inspired the name of the boutique when it started, back in 2017.
Lily, the owner, is obsessed with fashion and believes in the longevity of clothing. That is why she chose European brands to create her children's boutique, because of the materials and designs. Together as a family they pick and choose the visions you see.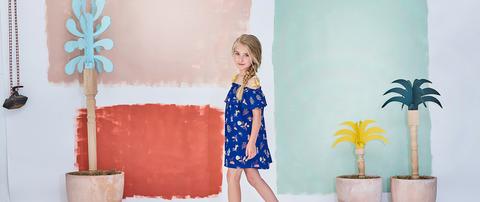 House of Sofella invites you into her very own hand-picked boutique. Lily spends time speaking with each designer and gaining knowledge of their stories behind each look while creating a new story of her own. Mix & match, be bold, be different. Tell your own story, she encourages.
I had a fun time browsing the new arrivals, accessories, shoes, shorts, pants, tops and more, on their site! So much fun! They have a huge selection of kids clothing for baby, girls, boys, and more. Such a cute Children's Clothing Boutique!
I finally decided on which clothes I wanted my little boy to have. They are below!
*Boys Grey Plaid Sleeve Top. This is SO soft and cute on my little boy! He likes it too because it is warm and soft. The top is made from 75% Polyester, 25% Rayon. It retails for $33.00 (on sale from $55).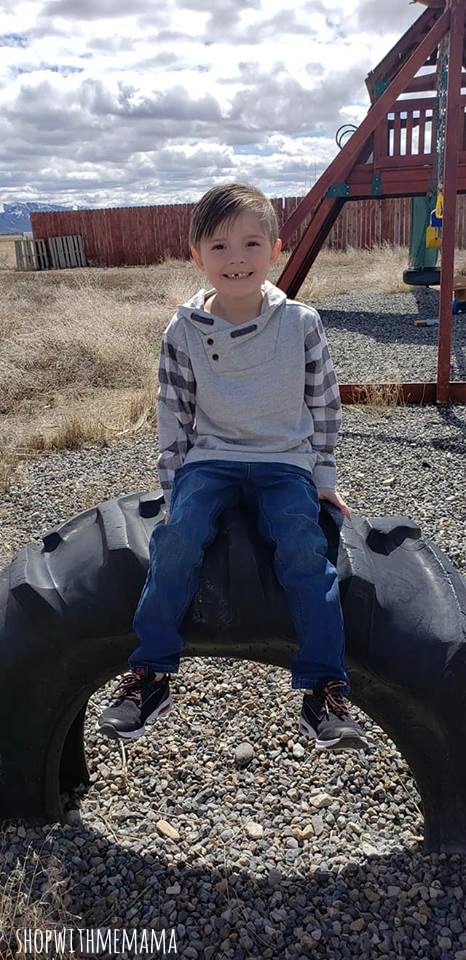 *Boys Slim Leg Denim Jean. These are too cute! They are fashionable and feel just right. They can be dressed up or down. Everybody needs a classic blue jean, and this dark wash denim with a hint of stretch works just as well knocking about outdoors as it does dressed up with our formal Standard Shirt. Made from 98% cotton 2% Spandex. They retail for $34.00 (on sale from $57).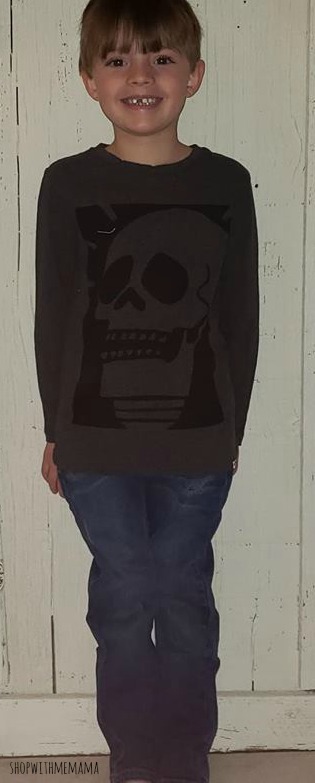 *Boys Black Light T-Shirt. Now, this shirt is SOFT. My little guy wears this shirt ALL the time because of how soft it is. It is stylish and I really like the 'grungy' look to it! No skeletons in this closet, just a super cool edgy Fine Line Tee! It is 100% cotton. Retails for $22.00 (on sale from $37).
*Boys Vintage Black Flannel Shirt. This has to be a favorite of mine. This is so stylish and can be worn outside or to church! Very cute and warm! Guys of all ages know that there's nothing quite like the timeless appeal (and comfort) of a great fitting flannel. An Appaman fan favorite. Layered, cuffed, open, or buttoned, it always works. This is 100% cotton, so not itchy at all. It retails for $29.00 (on sale from $48).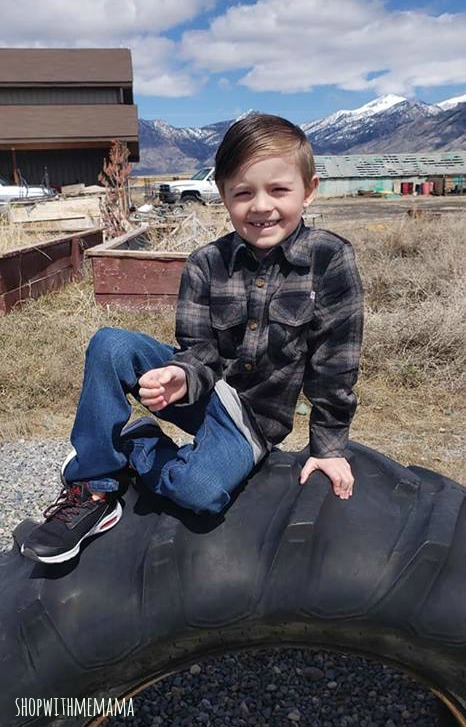 *Boys Grey Mix T-Shirt With Shark Print. This T-shirt is perfect for the spring weather we are starting to get! It is light-weight and soft. A palm tree and shark print make this tee shirt perfect for wearing anytime he's on the beach or near the water. The Grey Mix T-Shirt With Palm trees & Shark Print is made from a stretch cotton/elastane blend and features a laidback look and a comfortable fit with short sleeves and a crew neckline. Headphones on the shark add a playful touch, making it a must-have for the guy with a fun sense of style. Made from 95% Cotton, 5% Elastane. Retails for $29.00.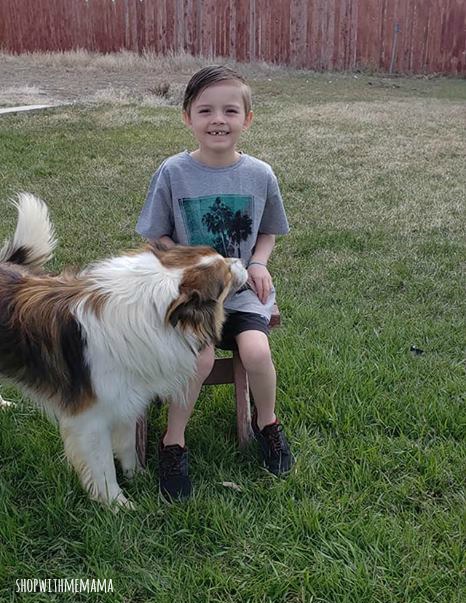 Cute Boutique Children's Clothes
Enough talk about the adorable boy clothes, let's talk about some cute girl clothes! House of Sofella has such fun girl clothes too! Like dresses, cute sets, rompers, floral pieces, polka dot, and more girls clothing! Clothes for special occasions (think flower girl!) or everyday occasions!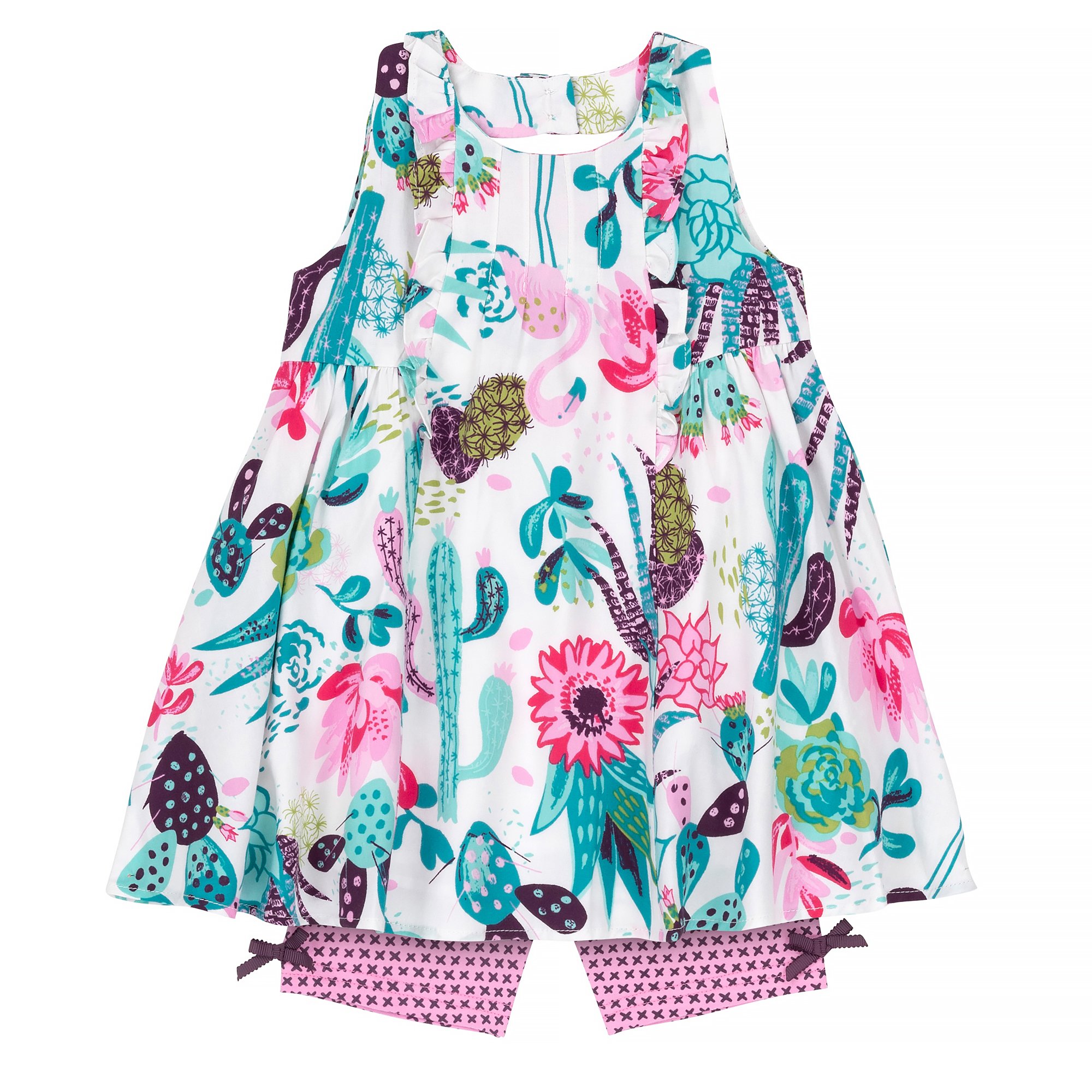 They also carry clothes for baby!! Babies are ALWAYS fun to shop for! Baby girl clothes, baby boy clothes, this is a baby boutique too! Something for every young child or baby!
House of Sofella has an awesome sale page too! Most everything is on sale, but the sale page has all the sale items together for easier viewing and purchasing!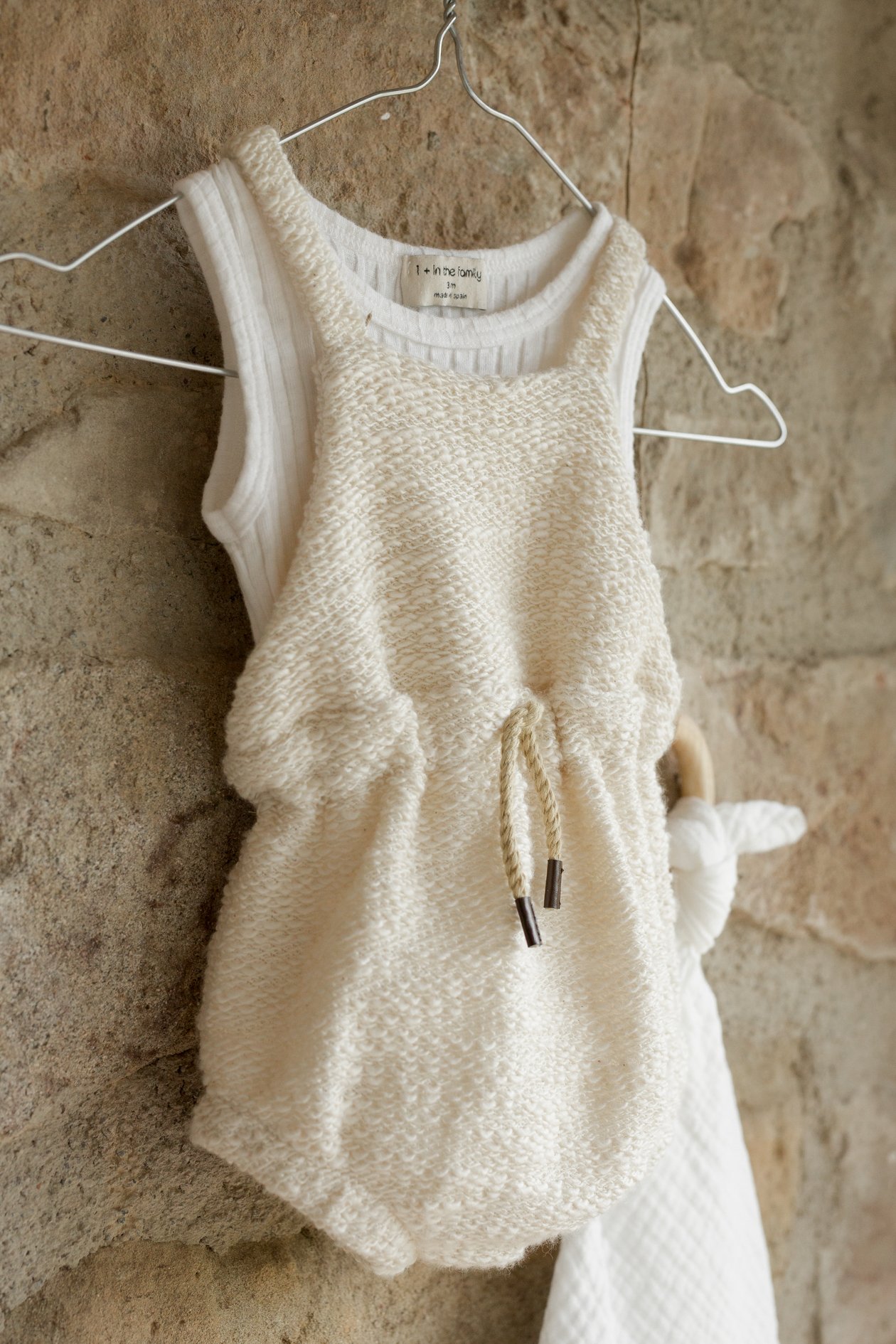 I received my items quick. And, everything was packaged so nicely. I love it when companies take the time to package things up for you! This was certainly a fun package for my little boy to open up! He was all smiles! We love this children's clothing boutique!
Subscribe!
Subscribe to their mailing list with your email address and get a 10% discount on your first order! Use code: HOS2018! Plus, Free Shipping on all US Orders over $100.00!
Spring Code!
Happy Spring! Enjoy 20% Off On Us! (Code: spring20)
See? So many choices and SO many savings! The clothes are quality clothes that are cute and fashionable for your littles!
Buy
You can check out the styles that House of Sofella carries, by visiting them online at
Win!
One person is going to win a $50 Gift Code To House Of Sofella, the cute children's clothing boutique! Yay!
Rules
The Contest is open US residents, 48-contiguous states only age 18+. The giveaway will end on May 13, 2019, at 11:59 PM MT. Winner will have 48 hours to confirm their win after I email them, or a new winner will be chosen. I am not responsible for lost or stolen mail.