This post is all about Beach Getaway Tips when traveling with kids! Your kids will no doubt be excited for months prior to that beach holiday, and of course, they have nothing to stress about – that's left to the parents. A beach holiday, however, is the perfect chance to relax in the sunshine, and you can help to ensure your family trip goes without a hitch by taking a few little precautions.
*This post includes my affiliate links
Beach Getaway Tips when Traveling with kids
From keeping the kids entertained abroad to stress-free packing – here are a few tips that will ensure a more relaxed family beach getaway.
Packing essentials
The first rule of packing is – don't go overboard; if there are some items you haven't yet bought, then check to see if these can be purchased once abroad. Try to avoid the temptation of cramming your suitcases full of clothes, and remember that you're kids are pretty much going to be wearing their swimsuits for the majority of the day, every day, whilst on vacation.
The other good news is that if you're going to a hot country then the family will pretty much be living in lightweight tee-shirts and shorts, so there's no need for heavy jumpers or jackets. Forget about packing beach towels if you're going to a hotel, as these will be provided and can be used on the beach.
However, regarding the sunglasses, lots of low-quality sunglasses usually have a sprayed-on UV coating which, unfortunately, disappears after they are cleaned a couple of times. As a result, without any UV protection, your pupils dilate. Therefore, picking sunglasses with strong UV protection will definitely shield your eyes from the sun's harmful UV radiation.
Wolfwise Beach Tent
Going to the beach is FUN but you have to remember to keep covered if the sun is out! We love the Wolfwise Beach Tent because it keeps us shielded from the sun and it is roomy enough for several people to hang out in it! It is spacious and keeps the sun off tender skin! This is also great for your pets!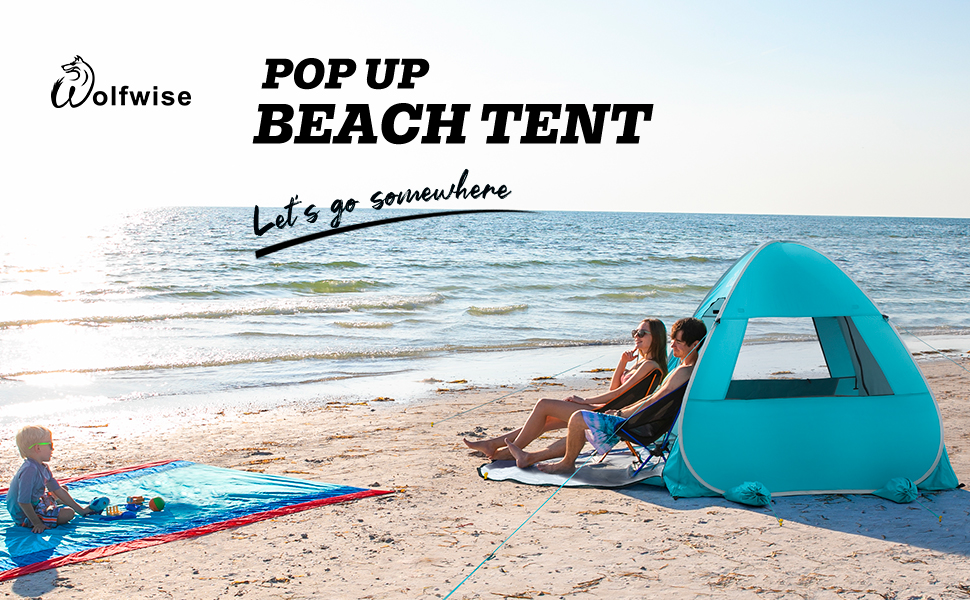 Features
*UPF 50+: Silver-coated tent surface reflects and absorbs sunlight.
*Pop Up Design: Pops up in seconds and no assembly is required.
*Easy to Carry: Lightweight construction allows for easy transportation.
*Zippered Front Porch: When you need a private room to change clothes, you can close the zippered groundsheet in the tent.
*Large mesh windows: has two mesh windows so you will have ventilation without the bugs! The windows also allow you to view the scenery outside without having to actually be outside!
*Easy Hanging Hook: There is a hook at the top to hang a portable mini fan or lamp when necessary.
*Portability: Comes with a handy carry bag. Easy to carry on the shoulders and fit into the trunk of a car.
I love that the tent folds up or can be put up, instantly! The carrying case is so helpful that you can fold it up and put the tent away and carry it to and from the beach with ease.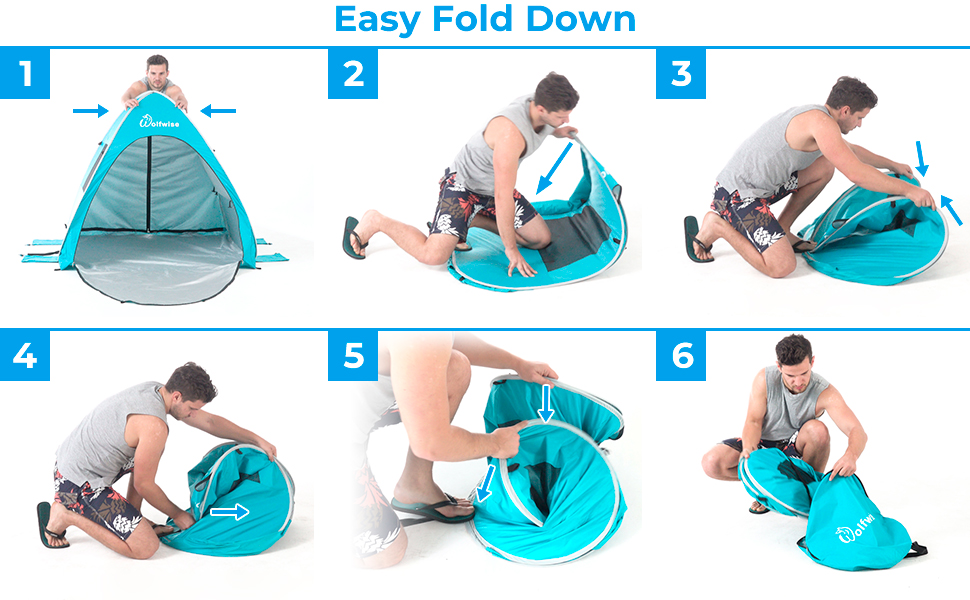 Not only is this the perfect tent for the beach but also perfect for family picnics at the park, watching sports teams on the sidelines, or taking with you camping or at family gatherings! We love bringing this tent everywhere with us!
Games for the kids
It's a good idea to bring a few sources of entertainment to help your children beat the boredom when traveling to and from your destination. Small, lightweight electronic DVD players and tablets are a good idea, and puzzle books will always come in handy.
Don't be tempted to pack those inflatable beach toys as you will be able to buy these at the resorts. Younger kids probably won't even consider leaving home without their favorite toy, so you may as well give in and resign yourself to packing that one, or two.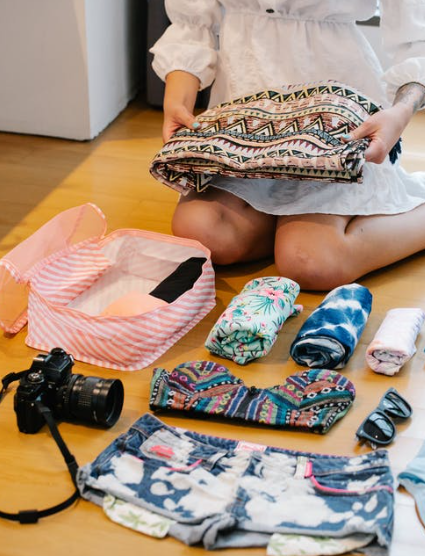 Essentials
Make sure to buy essentials such as sunscreen, sunglasses, and sun hats, but as these are small items you may want to pack them before you go. If your children take specific medication then check with your doctor to see if these are available to buy abroad, if needed.
A smaller hold-all will be essential to pack those drinks, snacks, beach toys, wet wipes, and towels, for a day out on those white-sand beauty spots.
Remember to make a packing checklist before you depart; it's very easy to overlook essential items such as phone chargers. Avoid stress by taking control of the packing situation at least a week, or even two, before departing, which should help to ensure you don't forget anything as the big day approaches.
Do you have anything you want to add to my post about Beach Getaway Tips when traveling with kids? If you do, please leave me a comment below! Thank you!