As the (yawn) standard routine of school-work-grocery shopping takes over, it's only natural to start dreaming about your next vacation. But finding a destination the whole family will enjoy can be tricky — except when it comes to beaches. Everyone is happy at the beach. There's something magical about the meeting of water and land, the calming sound of the waves, and the scent of the fresh ocean air.
The beach is the best place to relax and recharge. Whether you're in serious planning mode or just daydreaming, keep reading to learn about seven amazing beaches your family will love to visit.
7 Amazing Beaches Around the World for Your Next Family Vacation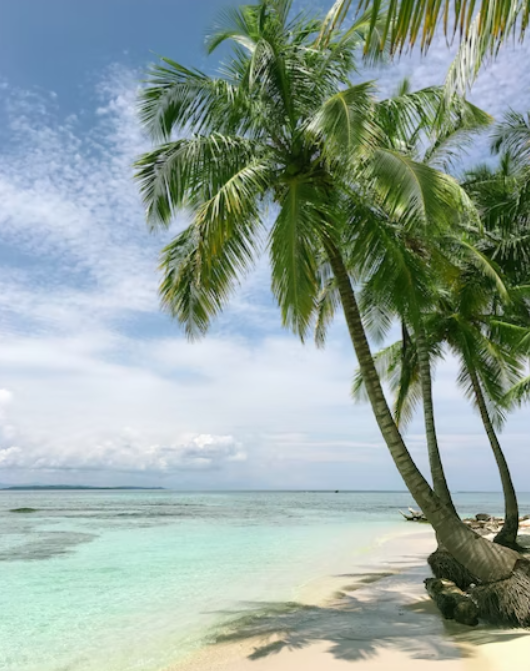 1. Tahiti
Just the name 'Tahiti' conjures up all sorts of dreamy ideas, and if you imagine it as heaven on earth, you're not far off. Huahine is not as developed as other Polynesian islands, making it a haven for off-the-beaten-path relaxation. The two islands of Huahine Nui (Big Huahine) and Huahine Iti (Little Huahine) are connected by a manmade bridge.
The village of Fare with most of the tourist activities is on the big island, but the loveliest and quietest beaches, including an incredible azure lagoon, are found on the little one. Go snorkeling in coral jungles, picnic on tiny personal islands, and be sure to visit a pearl farm and discover the exotic beauty of baroque pearls.
2. Belize
Between its clear turquoise water, balmy ocean breezes, and sunshine that warms you to your very soul, Belize is another earthly paradise and a perfect place for a family beach vacation. While there are many fabulous beaches to choose from in Belize, Hopkins Village with its picturesque coconut palm trees and unique guesthouses is one of the best spots to get a break from the winter blahs.
3. Maui
Maui is the stuff dreams are made of. There is no such thing as a bad beach on Maui. If you have little non-swimmers, Baby Beach Lahania (aka Puunoa) in West Maui is for you. The calm, shallow water is ideal for little ones, and bonus: it isn't likely to be crowded. Baby Beach also has a coral reef and sea turtles, perfect for snorkelers and budding marine biologists.
Can't get enough of the turtles? Head over to Mauaka Beach, aka Turtle Town. Because dining options at Mauaka are limited to the nearby hotel, remember to pack snacks. And while there are showers and bathrooms, no lifeguards are on duty.
4. Grand Cayman
Grand Cayman is world-renowned for its pristine beaches. Seven-Mile and Governors Beaches are very popular, but East End Beach is less developed, making it a top pick for those who prefer tranquility, as well as the chance to meet some of the friendly locals.
The turtle grass that grows in the water makes it a prime choice for baby fish too, which your kids will no doubt delight in exploring. There are also several all-inclusive resorts in the area offering amenities like babysitting and a kiddie pool so you and hubs can enjoy some relaxing adults-only time.
5. Outer Banks
If you want something a little closer to home and potentially drivable, the Outer Banks in North Carolina makes a fabulous destination for a family summer vacation. Cottages, houses, and condos are conveniently located right near the beach so there are no long, hot walks back and forth.
The Outer Banks are so extensive and varied, you can spend years exploring all the different islands! Cape Point Beach on Hatteras is super family-friendly, with a wide beach perfect for playing games, flying kites, and building epic sandcastles. It also has convenient grills and plenty of picnic tables. Corolla Beach with its nearby restaurants and shops is another top pick for families.
It also has handy amenities like showers, restrooms, and a picnic area. Bringing a pet? Head to Duck on the north end. Duck is also the ideal place to fish, windsurf, or take a boat ride. The town also has plenty of places to eat, shop, and enjoy live entertainment.
6. Old Orchard Beach
While almost everyone loves the beach, not everyone is looking to bake in the sun. If you're searching for a cool summer retreat, check out Old Orchard Beach in Maine. This is an especially good pick if your family likes to do more than just play in the ocean. When you get tired of Old Orchard Beach's 7 miles of sand, head to its iconic 500-foot-long pier.
Besides the amusement park, there's also plenty of shopping, midway games, live music, and dancing. The Pier also holds a fireworks display every Thursday night during the summer.
7. Clearwater
Voted #1 US Beach on TripAdvisor, Florida's premier west coast beach is a perfect pick for families. With sugary sand, a humungous playground, unpretentious restaurants, and tons of activities and shows on a nightly basis, Clearwater may well become your family's #1 choice for a perfect vacation location.