In this post, we will talk about Tips for Using Car Seats on Planes. Traveling with kids, especially little ones, can be quite a task. Yet, regarding air travel, there's nothing more important than ensuring your child is safe and comfortable.
One way to do that is by using a car seat on a plane. It's a decision that provides peace of mind and mirrors the safety you'd find in a car.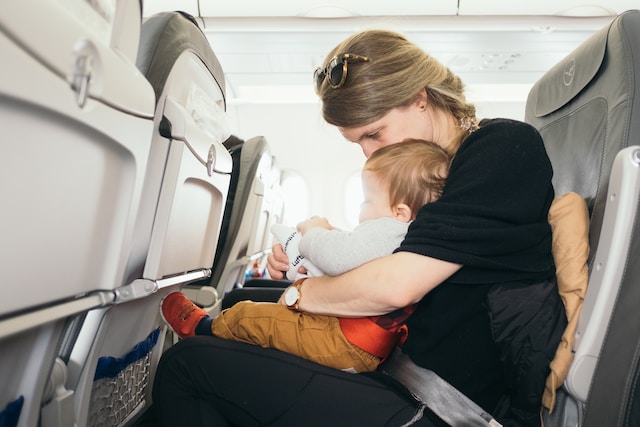 Traveling Safely with Kids: Tips for Using Car Seats on Planes
Choosing the right car seat
Before you jet off, check that you have the right car seat for your child's age, weight, and height. Most airlines accept FAA-approved car seats, so look for that label on your car seat (https://www.kidslandusa.com/car-seats/).
Why bring a car seat on a plane?
There are some solid reasons why parents opt for using car seats during flights:
Safety first
Just like in a car, plane car seats are designed to keep your child secure during turbulence or sudden stops.
Familiar comfort
Your child already knows their car seat, and that familiarity can make them feel safer and more at ease. A comfy car seat can mean the difference between a restless and a peaceful nap for your little one.
Hands-free parenting
With your child safely strapped into their car seat, you can free up your hands to deal with other things during the flight.
Airline rules and regulations
Different airlines might have different rules about using car seats on their planes. Doing your research and getting acquainted with your specific airline's guidelines is crucial. Some airlines may require advance notice or have particular seating arrangements for passengers with car seats.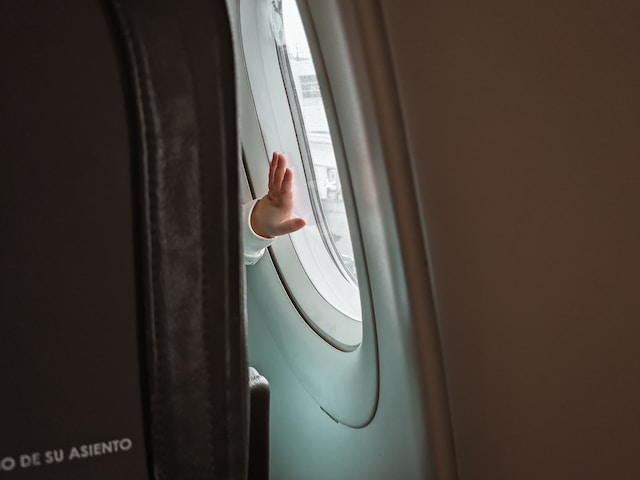 Installing the car seat on the plane
Installing a car seat on a plane is more straightforward than it sounds. Here's what you need to do:
*Pick a window seat for your car seat to ensure you're not blocking the aisle.
*Use the aircraft's seatbelt to fasten the car seat in place.
*Ensure the car seat is snug and secure with no wobbling.
Securing your child in the car seat
Once your car seat is properly in place, here's how to ensure your child is safe:
*Follow the harness strap instructions provided by the car seat manufacturer.
*Ensure the harness is snug enough to keep your child secure but not uncomfortably tight, allowing them to breathe comfortably.
*Double-check that the chest clip is positioned at armpit level.
Tips for a smooth flight with a car seat
Pack light
Car seats can be bulky, so pack efficiently and only bring the essentials.
Board early
Take advantage of early boarding to set up the car seat without any rush.
Bring entertainment
Toys, books, and snacks can go a long way in keeping your children entertained during the flight.
Gate-checking vs. in-flight use
Some parents choose to gate-check their car seats, while others prefer to use them during the flight. The choice comes down to your child's comfort and your preference. Remember that gate-checking is convenient but could expose the car seat to potential damage.
Ensuring your child's safety during air travel is of utmost importance. Using the right car seat and following airline guidelines will help make your journey secure and comfortable for you and your child.